This interview has been published by Priyanka Karwa and The SuperLawyer Team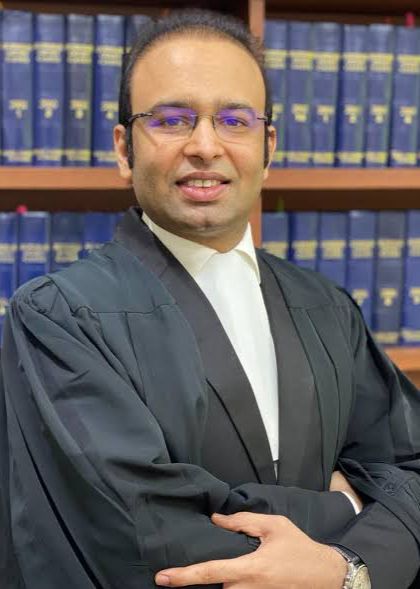 To start the conversation, please tell us how you ended up pursuing law.
Even as a child, the legal field excited me, though at the same time I could see the uphill battle that it is. My father being a practising advocate, I had seen his long hours of reading and his associates staying in the office till late hours doing drafting. However, when he would share stories of the day of interesting courtroom experiences at dinner time, those discussions would have me hooked for hours. My interest in the field started developing and I started wondering if I could pursue law as a career. I enrolled myself for law entrance coaching for 2 month – crash course, gave my entrance exams, cleared it and joined NALSAR in 2004.
Please tell us how our judicial system has evolved over the years.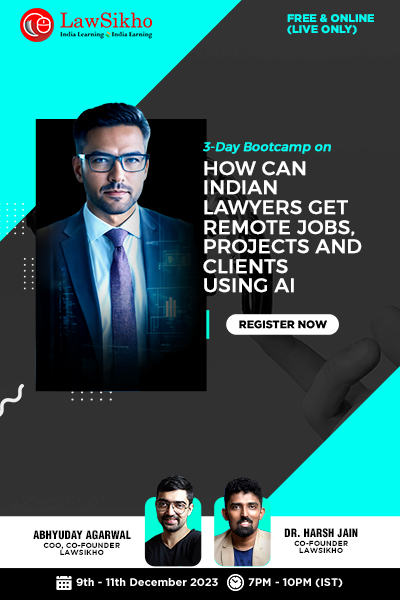 During my internship days, the physical access to courts was more. Interns could witness the Supreme Court proceedings and learn. Further, the clients/ litigants did not have to go through such lengthy procedures to obtain court pass. None of the advocates needed a proximity card but of course, this had to be balanced with rising security concerns. Virtual hearings today, are balancing as well as playing their part in increasing efficiency and transparency in court proceedings. It took some efforts to overcome infrastructural and connection issues but it was handled well. Supreme Court has also introduced judgments in vernacular languages to make judgments accessible to more and more people. Recently, the Constitutional Bench of the Supreme Court began live streaming of its hearings which gives an opportunity to law students as well as citizens to virtually observe the approach that the Apex Court is adopting. Efforts by the Supreme Court for e-filing and soft petitions have been environment conscious steps. Over the years, access to justice has seen a sea change.
When it comes to the pendency of cases, the Supreme Court, by making some procedural changes to disposal of cases, took the bull by its horns. The common man has its hope resting on the judiciary. The court has attempted to reign the contents and limits of PIL in order to avoid frivolous PILs. Further the Supreme Court has been giving many landmark judgments such as lifting of the ban on women's entry to Sabarimala temple, Section 377 IPC decriminalization; recognizing individual rights thereby ushering an era of social transformation. However, judiciary should also take steps to achieve greater transparency and providing access to justice and to maintain the independence of the judiciary.
Given a very busy schedule, please tell us about how do you maintain a work life balance.
This profession is invariably demanding. Running from one court to the other, endlessly waiting for the matters, research, drafting and client dealings starting mostly in the third quarter of the day, every day brings its own challenges which takes up most of your time.
I believe that a fit body is key to an active mind, which is the greatest asset of a lawyer. Apart from law, I love spending time with my family and my dog or watching sports and I try to ensure that I take an hour or so out to do these things every day. It helps me start the day with full enthusiasm. Also, I love to travel both within and outside the country. Take frequent breaks, relax, rejuvenate and re-energize to be back at work or else stress could burn you out.
What skills do you think one must possess in order to draft effectively?
Drafting is very important in a case, it is a winner or a buster.
Firstly, one has to develop the skill of reading the case papers in depth in order to have every detail needed to draft and marshall the facts. Secondly, proper research of the law and applicable case laws. Thirdly, have a structure including a sequence of happenings and not being repetitive, keeping it crisp, to the point and use of unambiguous language. Lastly, we have to keep in mind the prayer that we are going to make even at the time of drafting the pleadings.
We would like to know about that one case you will always remember.
This is a difficult one. Law is dynamic, and every case brings with itself a whole new gamut of challenges, and with that comes new possibilities. I remember this case where a higher judiciary officer's promotion and annual grading were in question. The opposite counsel was certain of his win (as he was usually winning these cases representing the high court), and overlooked placing some vital documents before the court, and that went in our favour. From this I learnt that no matter where you are in your career, how cast iron your case is, one should never be over-confidant.
Please tell us about the struggles you face during your initial years of practice and how has it changed for you now?
I had taken the plunge of becoming a litigator, and it is tough. Waiting for clients, long hours of research in the Supreme Court library, filing of matters without the help of any clerk. I worked hard to meet the clients' expectations and make a mark with my arguments on points of law. But the most difficult task was to make the clients pay the fees, obviously.
As years go by, you mature into a wiser, more informed counsel, the clients rely on you and so does the court. Being an AOR also contributes in establishing your name as a regular practitioner.
How far does being a fair counsel take you?
It is very important to be fair to the opposite side and not to try to mislead the court. Concealment of facts that are prejudicial to your client will not benefit anybody. Maintaining your integrity is imperative. The judges should have absolute faith in the assistance provided by the counsel. That a goes a long way in establishing your practice. In Supreme Court when one appears for the AOR exam, he/she has to also study professional ethics. That provides you with an insight with respect to the importance of ethical practice and its positive impact in your relationship with all the stakeholders including your colleagues, clients and the judges.
How do you keep up with the recent developments in your field?
I update myself with legal digests and journals and keep a tab on the online legal news portals. With the emerging legal events in our country, it has become essential to keep yourself informed about the developments which always gives you an edge while strategizing and preparing arguments in the matter.
Could you please give some advice to the young legal professionals who are looking forward to start their practice?
What is constant in this profession is learning and hard work. Perseverance is the mantra. Being only in my 14th year of practice, still one thing that I have learnt and would like to share is that never take your losses to heart and success to mind and do not keep measuring your efforts in terms of the outcomes. As long as you've provided the Client and the Court with your best assistance, you should move on. Also, don't compare yourself to others, everyone has his/her own journey and trajectory. Further, time management is very important and to always be prepared, each time you step in the courtroom. As far as Supreme Court practice is concerned one has to identify the question of law which would get the judges interested in your matter and present it to be easily comprehensible and in least possible time.
Get in touch with Ankit Swarup-