Payal Parikh graduated in law from Mumbai University in 2000. She has held diverse diverse posts in her career including being a Partner at M. Dhruva & Partners, Deputy General Manager of the Welspun Group heading the Infrastructure and Textile arm of the group. She has also been associated with law firms like Dua Associates and Kanga & Co. and Companies like the Lodha Group of Companies and Suzlon Energy Ltd. She currently heads the Real Estate, Infrastructure and Banking practice at ANB Legal.
In this interview we speak to her about:
Her expertise in Infrastructure, Real Estate, and Banking
Her role as Partner
Her experience thus far
How would you introduce yourself to our readers?
As an administrator, I am a disciplinarian, with a human touch. When it comes to handling my assignments, I believe in attention to detail. Having said that, I am careful as to choose what to devote my time to. I am passionate about my work and do it with a great amount of zeal. Despite over seventeen years now in the profession, I have a newcomer's enthusiasm.
What motivated you to pursue a career in the legal field?
I am one of those 'by chance lawyers'. I had not thought of what I wanted to pursue as a career. All I had envisaged is that I want to be honest to my work, my word and my people. I was in Jaipur when I passed my B.Com and came to Bombay as my dad was transferred. He was then an accountant member of the Tribunal at the ITAT, being duly qualified as a lawyer and chartered accountant. We spoke and decided to go in for Law. Although it was an impulsive decision, I am glad I took it. The fact that each day is a new day of learning and education is a great impetus to come to work.
Did you pursue activities such as moots, debates and internships in law school? 
My college was limited to attending class and heading for the traineeship with a firm i.e. Kanga & Co. My real college was the work I did, my professors were the partners/colleagues of the firm. My moot court training was done preparing for actual matters and the debates took place between the finest minds in the profession. The three years till I passed out was worth many years of learning in any university.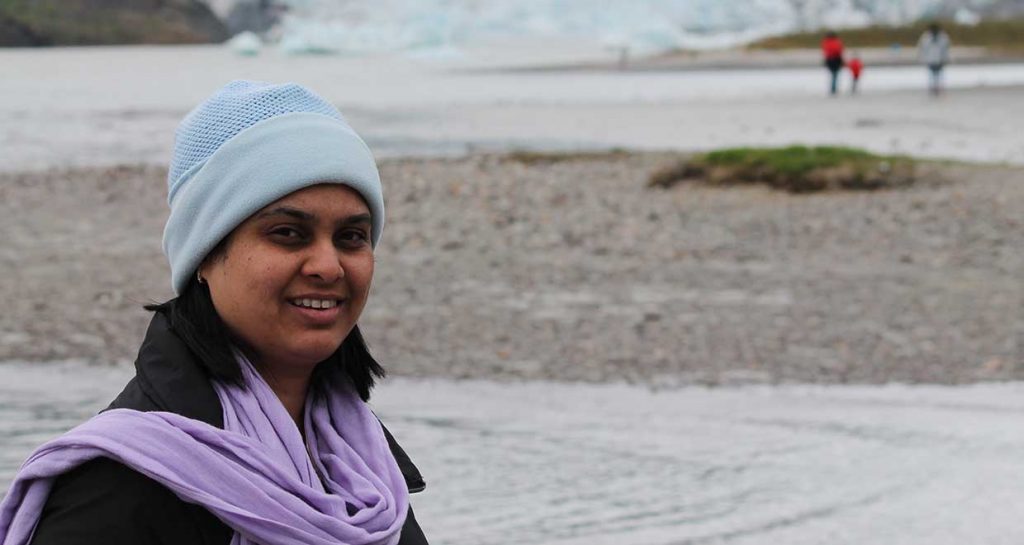 Would you say law school prepared you for the real world practice of law?
As I said above, I was lucky to be in the real world as soon as I stepped into the legal world. Working along with studying teaches you a lot in terms of not only the law or practicality, but also handling clients, growing with your colleagues, teaching them what the seniors were kind enough to pass on to you. I am not saying by far that college is of no point. However, to answer your question, for me the preparation to the real world was, in one word, an experience.
What is your opinion on the need for pursuing higher education?
Education is very necessary in the specialised world of today. Especially if you do it abroad. The reason I feel, more than the academic learning, it is the broadening of your horizon by learning from people from different cultures, knowing their manner of functioning, and having your friends/contacts in different jurisdictions helps in the longer run.  
What are your areas of interest? 
Interest is something which evolves, you can't discover it with intent. What relaxes me is painting, doing a bit of craft work. I guess I did not do it in school that much.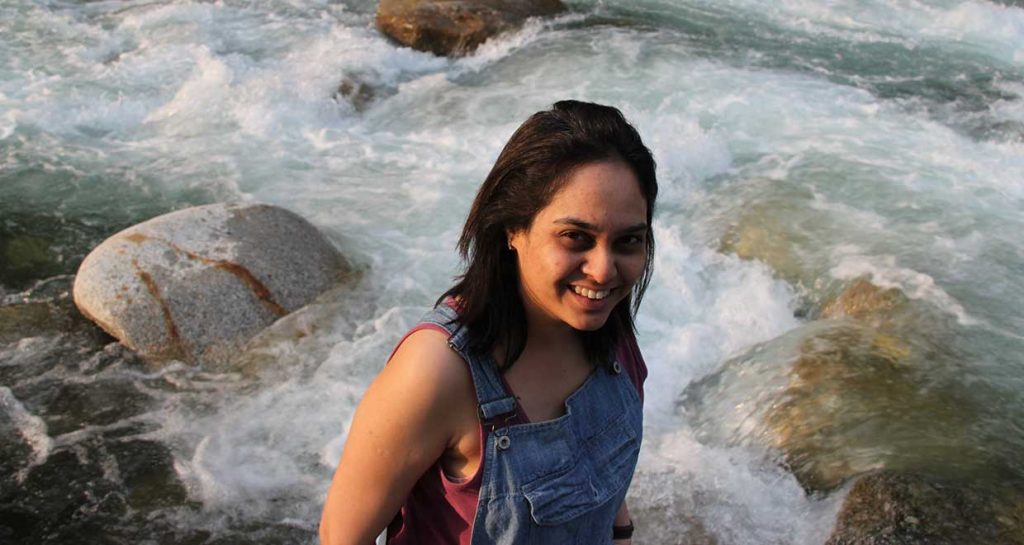 What was your first job after college? How did you secure it?
My first job was in Suzlon, the wind energy giant. I worked out of Pune. My father got transferred out of Bombay and I could not afford to stay on my own with the salary which was doing the rounds way back in the year 2000. I may add here that now freshers have the option of taking up jobs which can support them. Back in the day, we had to gather a few years of post graduation experience to be able to survive on our earnings. I applied to many places in Pune as that was the city closest to Bombay and then I was able to fend for myself on what I earned.
What is your current job profile at AnB Legal? 
I am the Partner in charge of the NCR office and head the real estate and banking practice in the Firm. I am presently based in Mumbai, but visit the NCR office twice in a month. My responsibilities are more akin to a managing partner here as I have taken up the role to ensure that the accounts, billing, recovery and management is in order.
Also, we are a relatively small team having sometimes piles of work and urgent deadlines. As a result we all help each other in  assignments. For example, in an urgent research on litigation concerning real estate, I may just be an assistant to our Senior Associate Shreni Shetty. Having a small, but well knit unit, has its advantages.
As an expert in Real Estate, Infrastructure and Banking, can you tell our readers a little about the subjects and the nature of work they demands?
In a short space, any mention of the three practices and their nuances is not going to do justice to any writer or reader. Any branch of law or profession is going through changes even as you read this piece. RERA, for instance, has changed the real estate landscape, in a manner that the earlier practitioners would be left with mere memories of how conveyance was practiced. To sum it up, be it any practice, update and innovate.
What responsibilities does being a Partner entail?
A partner is responsible just as maybe any head of the family is. We can list out all the duties, obligations and tasks here, but it is a lot to cover.
In brief, to be able to wade through a bad time a colleague is having, give him/her some time and support; or a colleague is in difficulty and cannot attend a meeting with you (maybe work related or illness or personal difficulty), give them the flexibility. I have seen that people are diligent if you trust them. You give them your best and what you will get back is even better from them.  Client satisfaction is as important as keeping your colleagues' best interests in mind, a partner has to find the balance and work on that tight rope.
Also, being at the helm, responsibilities includes roles of revenue generation, being a brand ambassador, getting a better and wider name of the firm, wherever you go and whoever you deal with.
You have also been a Deputy General Manager at Welspun Group. How did this appointment take place?
Most of the companies in India are still promoter driven. As an in-house counsel one has to balance professionalism and business minds, which is a challenge. One may refuse a client if it doesn't fit in your idea of professionalism. To do that when you are in a job, becomes difficult. As a partner, I do what keeps me grounded and yet on my toes. Building a practice in this competitive world is not so easy. Being in-house has a comfort of work (although it is sector specific) and financial security. However, having done both, I would not trade the adventure of being in the practice with any amount of job security.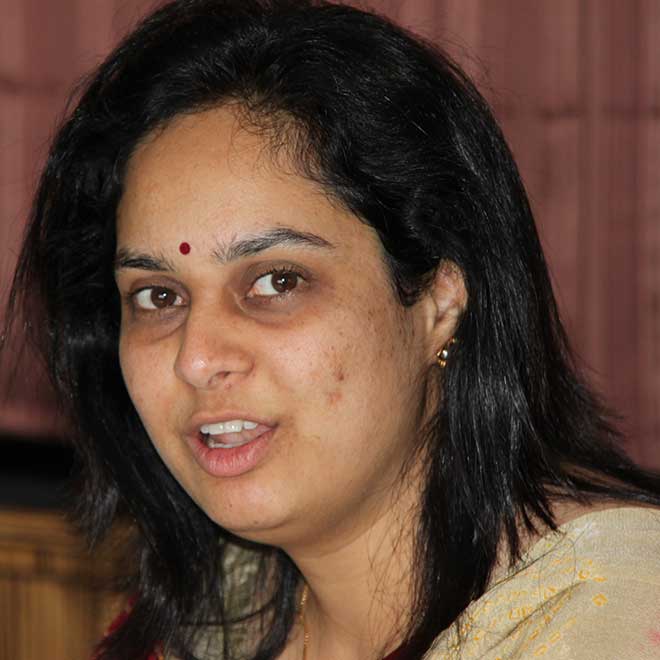 What qualities would you look for while hiring law students and young lawyers?
For any colleague, be it for law or as a typist or as a peon, the most important is attitude. If one has that in correct measures, he/she is welcome with us. When I say attitude, it is  the mixture of competence, diligence, respect in the eye for the other, and the humility  to deal with success.
What are the hurdles you have faced in building your career as it stands today?
Hurdles are those things which you see when you take your mind off the goal. I have had a few, but I have absorbed them as education. On other occasions, I have taken decisions based not on instinct but on the need of the hour. All this is a part and parcel of growing up and being a part of the profession you have begun to be fond of.  The lesson learnt is, give it all you have got and deal with the task at hand. If that done, any issue will be taken care.  
How do you maintain a work- life balance?
Simple; give it all during the week, and if correctly followed, no working on the weekends, and at least one vacation a year with complete switch off.
What advice do you have for our readers who are primarily college students?
All very well to have aspirations, however, keep your feet on the ground when you dream of flights. We have picked up papers, proof read volumes, paginated, compiled lists, done meager odd jobs and still do. Even now, if it calls for it, I assist junior colleagues without a thought of seniority. There is no small work nor substitute to hard work, and won't be.