Bhushan Shah graduated in law from GLC, Mumbai, in 2005. He then went on to pursue his Masters at NYU@NUS. After successful stints at J. Sagar Associates, Drew & Napier LLC, and Khaitan & Co., he is currently Partner at Mansukhlal Hiralal & Company. Bhushan heads the corporate team of the firm. He focuses on corporate and commercial transactions such as strategic investments, mergers & acquisitions, joint ventures and general corporate law advisory. Bhushan has also advised clients on inbound and outbound investments as well as structures requiring India entry strategies. Bhushan also has experience in securities litigation and has represented clients on several contentious cases before Securities Appellate Tribunal and Supreme Court of India.
In this interview we speak to him about:
His time as an undergraduate at Government Law College, Mumbai
Studying in NYU@NUS
His experience at Tier-I firms
How would you like to introduce yourself to our readers?
I would like to introduce myself as a (a) Lawyer; (b)Runner; and (c) Soka Gakkai Buddhist member.
I have been a practicing lawyer for over ten years now. Earlier, I used to style myself as a corporate lawyer. However, over the last five years, i.e. after joining Mansukhlal Hiralal & Co. (Mansukhlal), besides practicing corporate law, I have also been engaging in substantial litigation and real estate transactions. I am enjoying my diverse practice of corporate law, dispute resolution and real estate law.
As a runner, I have participated in more than ten half marathons and two full marathons. I started running as a stress-buster from the hectic work schedule of a lawyer and it has now become a passion for me.
Besides running and practicing law, I also follow SGI Buddhism. It is a philosophy which believes that one's happiness lies in their own hands. As a lawyer, it is common to blame your boss, colleagues, clients etc for one's hectic work schedule. In this chaos, practicing SGI Buddhism, gives me a sense of calmness and gives me the strength to step up and take responsibility of my work and to keep going.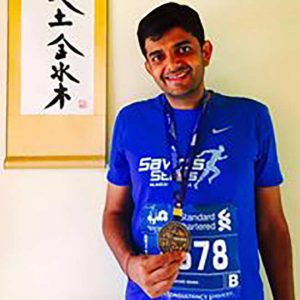 Tell us a little about your days in law school. 
I am a Bombay boy. I did my basic schooling and college from Mumbai. I graduated as a Bachelor of Commerce in 2002 from Jai Hind College, Mumbai University. Thereafter, I enrolled for the three year law degree with Government Law College (GLC) and graduated as a Bachelor of Law in 2005.
GLC is India's oldest and prestigious  institute of law. Many of my family members including my father and sister have graduated from GLC. At that time, it was considered as the second best law college after NLS Bangalore. GLC had lectures in the morning and hence my classes used to end by 9:30 AM. In my first year, I participated in several moot courts and was part of the moot court committee for organising moots.  The second year onwards, I signed my articles and started working at JSA.
What were the activities, academic or otherwise, that you undertook in your law school days which in your opinion have shaped you and your career?
As mentioned above, I signed my articles at JSA with Mr. Abeezar Faizullabhoy for the Solicitors exam conducted by Bombay Incorporated Law Society (BILS). My dad also being a Solicitor, suggested that I sign articles and take the exam. As known to everyone, the passing percentage of the Solicitor exam is very low and not being an academically brilliant student, I was not very keen. However, my dad believed that the experience of being trained under one firm for three years and preparing for the exam was a challenge I should undergo irrespective of the results. My articleship at JSA was one of the best times of my legal career. Also, I successfully cleared the Bombay Solicitor exams. My articleship really shaped my career and I knew exactly what I liked or disliked about the profession before starting work after receiving my law degree.
What in your opinion is the level of importance that needs to be attached by a student to the GPA? 
I believe good grades can aid a student access to Tier I law firms. However, in my view, it is no way to judge anyone's success in the future. Theoretical and practical knowledge are two very different concepts. Hard work and intelligence with a solution driven approach is a good combination that can lead one to being a successful Lawyer. However, a student who does not have a good GPA can be as successful as the one with an excellent GPA.
What kind of internships did you engage in during your student years?
I joined JSA in 2003. It was the same time when Mr Berjis Desai split from UUB and joined JSA's Mumbai office. At that time, JSA was relatively smaller as compared to its size today. I got an opportunity to work with Mr. Somasekhar Sundaresan (Som).
Som is an exceptional lawyer to work with and an extraordinary mentor. I got to work with him on SEBI and SAT matters. Later on, I also worked with him on corporate matters. He inculcated my habit of attention to detail, research, and insight in the applicable law. This habit helped me to study for my Solicitors exam and also helped my clients in a cautious manner.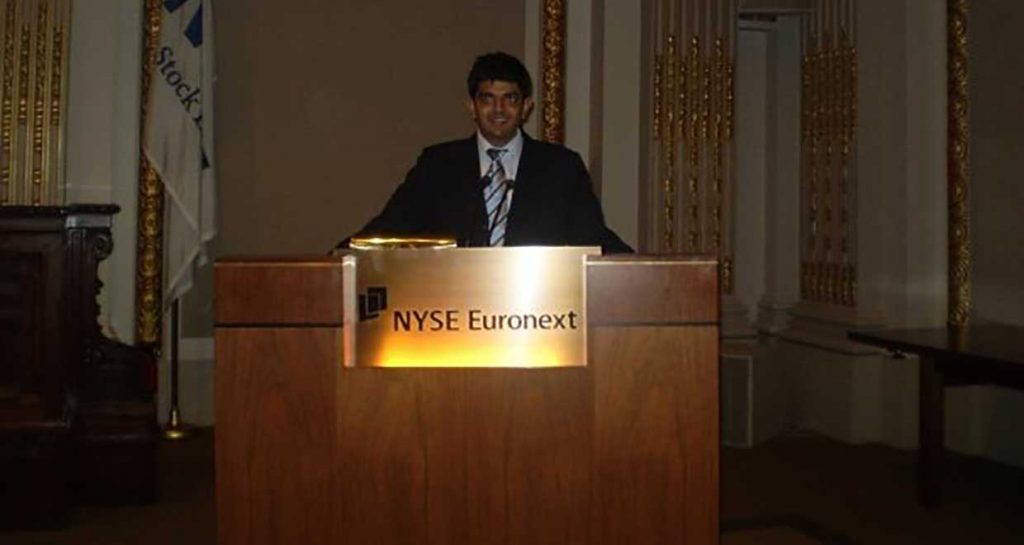 What are your areas of specialisation and how did you go about choosing these fields?
I specialise in securities litigation, corporate law and real estate transactions. My passion for securities litigation started from my JSA days when I regularly appeared before SAT, SEBI and CLB. I did my dual degree LLM from NYU and NUS and specialised in corporate law. At JSA, Drew & Napier and Khaitan, I was part of the corporate team. My current workplace, Mansukhlal, is a mid-sized law firm which, before my joining, specialised in real estate law and dispute resolution. With my work experience in  corporate law, I have been able to build a successful corporate law practice at Mansukhlal. However, given that Mansukhlal in itself was known for real estate and litigation, my first assignment at Mansukhlal was a real estate transaction. I have then onwards done a substantial amount of work in real estate sector and assisted developers in real estate transactions.     
At what stage in one's law school life must one pick a specialisation?
Work experience along with the passion for the subject matter is the best way to pick a specialisation. As a student, everyone finds it glamorous to move towards corporate law. However, a junior associate of a Tier 1 or Tier 2 law firm, ends up spending most of his/her time doing due diligence on the transaction. Upon doing due diligence, all the glamour is washed away and interest is lost. Hence, interest in the subject matter along with experience helps one to pick up one's own specialisation. One should not choose corporate law just for the glamour quotient.
Also, my advice would be for students to be thorough with their law. As junior lawyers, between finishing all the deliverables and drafting documents, they often ignore the same which at a future stage results in a great loss to the client or his needs.
Do you believe that L.L.Ms are instrumental to one's career in law?
After completing my Indian Solicitors, in the same year, I secured admission into a new program started by New York University called NYU@NUS.
NYU@NUS was a unique program based in Singapore and New York which was taught by full-time faculty from NYU and NUS. In addition to earning two LL.M. degrees from the two of the world's leading institutions, this program provides a strong background in U.S. and Asian business laws. I was awarded the Dean's scholarship for pursuing my LLM program. This scholarship later helped me to procure a job in Singapore which otherwise may not have been possible. My view is that an international LLM is relevant for international opportunities as a lawyer.
I believe LLM from a recognised university does play an instrumental role in getting a job in an international law firm. I was one of the fortunate ones to get a job at Drew & Napier LLC (one of the leading law firms in Singapore) even in the year when Lehman Brother had filed its bankruptcy and sub-prime crisis arose in USA. My LLM degree did help me get this job at Singapore and also later at Khaitan & Co., upon my return to India.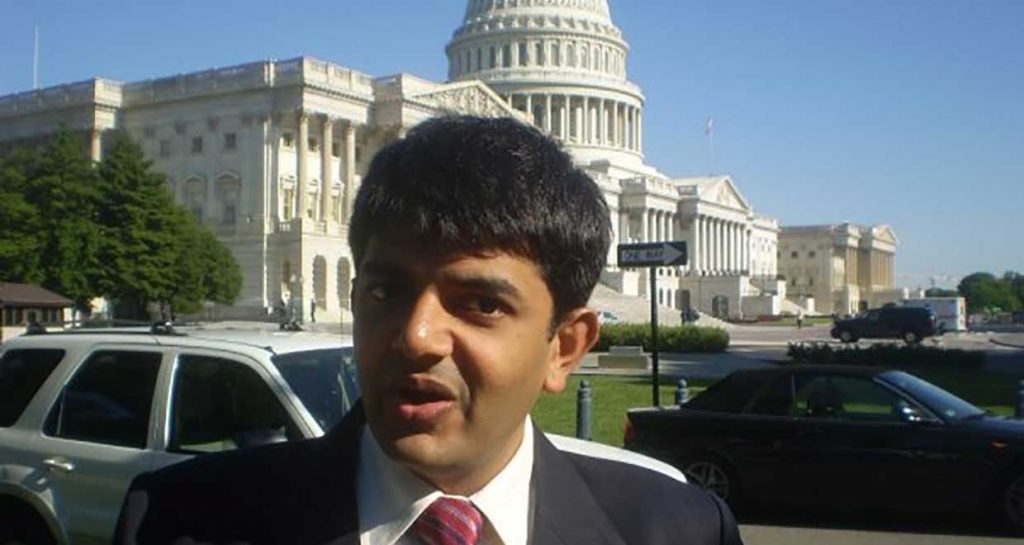 Having studied in New York as well as Singapore, which would you recommend to someone who wishes to follow your footsteps?
Unfortunately, the NYU@NUS course was discontinued by NYU in 2014. Therefore, I cannot recommend anyone to take this course. However, I would recommend students to pursue LLM from NUS as it is the best law university in Asia and falls in the top ten Law Universities worldwide. Further, getting a job in Singapore is relatively easier as compared to the US or the UK.
What should one expect out of an L.L.M program, if they opt to pursue one?
LLM from a renowned international university will give a student exposure in international laws, differently styled curriculums and very unique (practical) teaching methodologies. Further, it may assist them in getting jobs abroad, if they are interested.
What does the CV of a student seeking admission in a premier university offering an L.L.M program have to look like? 
One's CV has to have good grades, extracurricular activities during law college and some work experience with recognised law firms. Further, recommendation letters also play an important role for the admission. In extracurricular activities, participating in moots and being part of legal activities are looked upon favourably by premier universities. For American universities, a meaningfully written statement of purpose (SOP) plays an important role. They are looking at the candidates' real life experiences and learnings from such experiences in the SOPs.  
Give us some insights on the qualities that Tier-I firms look for in prospective candidates.
(Bhushan has previously worked with Khaitan & Co. and JSA, two of the most sought after firms for placements by students.)
I consider myself to be lucky to have worked with JSA and Khaitan & Co. (KCO). Good grades and extracurricular activities help students get an internship in Tier 1 law firms. The new trend of law firms is to offer a PPO during/ after the internship. Hence, I believe that if a student reflects his/ her sincerity at internships, they would be offered a PPO, which would be the easiest way to make ones way into a Tier-1 law firm.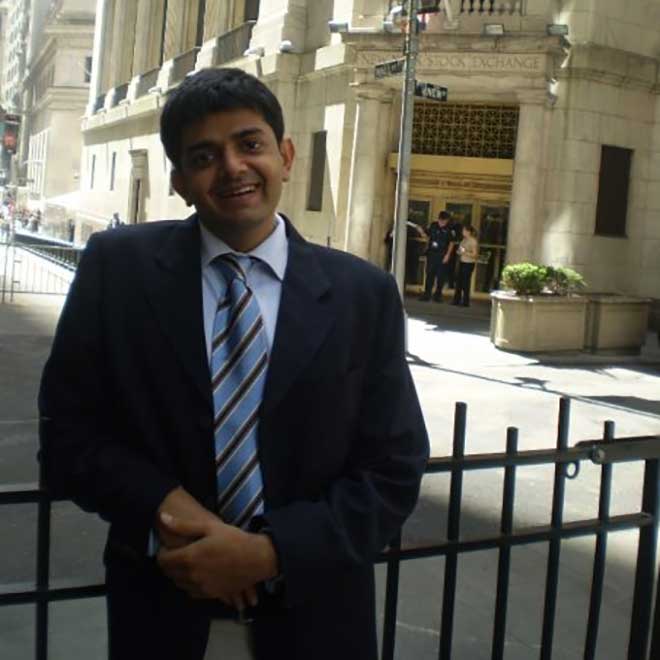 Give us a brief overview of your current work profile with Mansukhlal Hiralal & Co. What does a regular working day look like for you?
I joined Mansukhlal in 2012. It is a family firm where my father is the managing partner. Before my joining, Mansukhlal was a team of three partners and five lawyers. In the last five years, we have now grown to five partners and a team of fifteen lawyers.
I head the corporate law team. Also, from time to time, I look into securities litigation and real estate transactions as certain clients are comfortable working with me on their matters. I spend around ten hours in office for six days a week. Some part of my time is also spent in business development and doing legal updates which are very important for the growth and development of the firm.
What message or general advice would you like to pass on to our readers?  
Don't simply focus on getting a job in Tier-I law firms. While studying law, try to enjoy the subject. This attitude towards studying and enjoying the subject will help students to become successful lawyers.