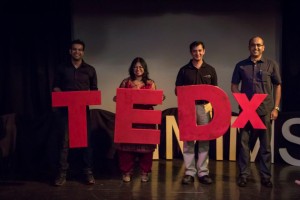 Piya Bose is a corporate lawyer who left her job to follow her passion: Travelling. She now writes regularly for travel magazines and have also given presentations for TEDx events. Here, she discusses her decision to leave a safe, lucrative career and following her dreams. In this interview, she talks about:
Discovering her passion for travelling.
Her startup – Girls on the Go Club and it empowers woman.
Difference between Legal Education and Legal Profession.
Why is it important to follow your dreams.
Given that most of our readers are law students and lawyers, how would you introduce yourself to them?
Though I have chosen to take up tourism as a profession, it still does give me pride that I have a degree in BSc.LLB from the prestigious National University of Juridical Sciences(NUJS) and have worked with great legal minds.
The training I received at law school has helped me greatly in the work I do, starting from research methodology, to drafting a contract with people I do business with or being aware of my rights and liabilities as a service provider. So, to sum it up, I would not say I have totally left the profession as law is very integral to the work I do. Being from a legal background, gives greater credibility and respect to the work I do now.
Though it's one of the most asked questions but yet, why law?
Frankly, I never gave much thought to it at the time of applying for the course. I was fresh out of school and it was one of the many options I was exploring. I happened to get through NUJS first and decided to stick to it, as everyone advised me a professional course like this would be a good degree to pursue. So, in a sense I think I just let destiny lead me and I got great exposure to different thought processes and interesting subjects, which are valuable to me even today.
If you have to sum it up in a word, what would that be?
Intense.
You worked with a law firm before starting off with Girls on the Go Club. What made you make the jump?
Frankly, I could not see myself sitting at a desk for the larger part of the day and working graveyard shifts for the rest of my life. Even when you really like the work you do, there has to be a work – life balance that I found totally missing. My mind would wander off to exotic islands and snow capped mountains and I realised that given the kind of work timings I had I would probably never get to travel to even a fraction of places in my bucket list. So, I had to make a decision about whether I wanted to continue with my current lifestyle and of course earn a great salary or just risk it all, take a leap of faith and start living my bucket list. I chose the latter option and then there was no looking back at all.
Starting an all girls club is certainly a very interesting concept but why just an all girl club?
I have been travelling since I was 16 years of age. My first solo trip was to Brazil as a Rotary Exchange student. Little did I know then, but that experience did shape my views greatly and taught me that there is a world outside the box I live in, just waiting to be explored.
I continued of course with school and went on to get my LLB degree.
But something in me was begging to get out there and travel. Even while I was working at a law firm, I would get out of the city at every possible opportunity. I would research on interesting travel routes and places. I remember telling a colleague once that it is possible to travel from India to London by land and he thought I had completely lost it. Since I did not have the time for extensive travel, I hosted several travellers from various countries. I remember listening in awe to the tales of a 18 year old woman from Israel and how she had been backpacking for a year and I thought if women from other countries could do it, what was stopping Indian women to travel on their own?
When my wanderlust got the better of me, I decided to put in my papers one day and take off for a trip from Lucknow – Nepal – Tibet. Standing in front of the Mount Everest I got my calling to do something unique in the field of travel. In the weeks following the trip, I gave it some thought and decided I wanted to infect other women who were scared to travel on their own, with my travel bug. That is when I started 'Girls On The Go' in 2008 and since then more than 1,000 women have travelled with us from Nagaland to Bali and now we are braving it to Antarctica.
Leaving a cushy well paying job and taking the plunge requires good amount of guts, plus our society generally has this concept of being realistic. Keeping all this in mind, did you face any difficulty while starting up?
Yes, it was like sailing over very choppy waters. Parents and well wishers thought I would just move on to another law firm or do something else in the field of law. They were disturbed to see that I was quitting the legal profession and in their opinion throwing 5 years of legal education down the drain. I could not make them understand that though I would not be in the mainstream legal field, but my 5 years of legal training would come into maximum use now that I was starting a venture on my own.
Convincing family was really tough, so I had to really steel myself up to work very hard and prove myself. Once the first few trips took off and the media encouraged me by featuring GOTG in prominent newspapers, magazines and news channels, it was only then that they started seeing some sense in what I had set out to do.
Startup capital was a challenge. I had spent almost all my savings in travelling to Tibet. Everyone thought it was impossible for me to start a business without money. But I knew deep down that with the correct combination of passion, out of the box thinking and determination, I could start my venture on a zero cash model. This is what economists call 'Human capital' which we tend to not even consider when we talk about startup capital. I was not scared of failure, because frankly I had nothing in the first place to lose. So, I decided to fully use the potential of my creativity, my power of conviction (thanks to my legal training), research skills etc to get the first trip going. Once the trip took off, I knew I was on the path I was meant to be and there was no going back.
A roller coaster ride or a pleasant journey in woods, which describes your journey so far in a better way?
I would say a bit of both. The thrills of a roller coaster ride and the highs and lows and the challenges of coming out in broad day light from the woods unharmed.
How is a typical day for you like?
A typical day for me is full of exciting research on the next place to take women travelling to, attending travel conferences, meeting suppliers from various countries, meeting up clients (I really look forward to this, as I get a chance to meet phenomenal women from various backgrounds) or interacting with them on social media, catching up with travellers etc. I also love to write or blog once in a while. English Literature was always the subject I wanted to study, but destiny had different plans for me.
Most importantly I get to spend quality time with family and friends and have a healthy social life too.
You have written for publications like Outlook Traveller, Hindustan Times and websites like Makemytrip.com. Tell us something about that.
I love writing and I love travelling. So, it is but natural that I would do some amount of travel writing, describing the sights and sounds of every new place I visit.
Not intending to make it sound like a 5 year government plan, but yet, where do you see yourself five years down the line?
I definitely plan to expand GOTG, so I can get every woman in this country to travel like never before. My work will only be truly fulfilling, when every woman irrespective of her economic background can travel. To me, travel is empowerment and liberating and every woman travelling on her own would be absolute empowerment in my opinion.

Last but not the least, what would be your advice to law students and dreamers?
A dream is something that does not let you sleep. If there is a burning desire in you to do something, you really must do it. It could be a change within the profession or stepping outside it. Irrespective, your legal knowledge will never go wasted. In fact it will really push you to put all the skills you have learnt in law school and your legal acumen to the very best to survive.
Law as subjects of study and as a profession are two very different genres and one must remember the difference. You may leave the profession of law (i.e. not work in a law firm, court, in house legal team etc), but you can never really get out of studying law as a subject. Irrespective of the profession you choose, there will always be contracts, legal bindings, tax laws, intellectual property rights etc that one has to be familiar with. Everyone with a legal background is privileged that we have a basic understanding of this discipline and that puts us in a more favourable position. So, in that sense remember 'you can check out any time you want, but you can never leave'.