Piyush Kumar graduated from CLC, Delhi University. After graduation, he started working with Legal Knights Law Firm, followed by S.S. Rana and Co., a boutique IP firm in Delhi. He pursued a Masters in Business Law from NLSIU while working at S.S. Rana and Co. He later joined Krishna & Saurastri Associates as a Retainer Counsel where he currently works. In this interview he talks about:
Pursuing litigation and IPR
Working and pursuing a Masters course simultaneously
Internship and recruitment at Krishna Saurastri Associates
How would you introduce yourself? Could you please share a little bit of what motivated you to pursue law as a career?
I am Piyush Kumar, a lawyer dealing with cases under Intellectual Property Laws & Commercial Laws and working in New Delhi. My work involves a lot of communication with clients, negotiations and meetings. My role encompasses that of an in-house counsel as well as a litigator because I handle a lot of Court Cases also.  My father, who is at present a District Judge is my inspiration to enter this field to pursue law as a career. I am happy that I could do what I really wanted to do in my career. Motivation according to me is something that is the culmination of your zeal and determination.
How would you describe your time at Delhi University? How important do you think extra-curricular activities are to a law student?
College times are always the best part of one's life; so for me it was the best time to learn the basics of the profession. Being in CLC, you have to take part in extracurricular activities such as Moot Court Societies, Seminar & Group Discussions Committee, Legal Aid Societies, Intellectual Property Right Cell, Women Empowerment Cell and other committees. I was Convenor of the Seminar & Group Discussions Committee where we organised seminars and group discussions on relevant topics of law and invited legal luminaries to enlighten us from their experiences. I was also actively participating in Moot Courts, Legal Aid and other Societies of the College.  For law students, extra-curricular activities are very important as it gives them insights / exposure to the work / areas they have to work in the coming future.
A lot of law students promise to take up pro-bono work and do some socially relevant work. Have these ideas ever crossed your mind?
Pro-bono / voluntary work is always good to do. In law college days I was associated with YMCA, New Delhi and was organizing legal awareness programmes in slums and helping them sort their legal problems. Even today, when I get free time I love to do the same.
How was your first year after graduation?
In 2010, after completing my graduation I started working with Legal Knights Law Firm as  a litigation advocate. Litigation, which was my first girlfriend of the profession, taught a lot about the profession and helped me a lot in developing myself and articulating myself with new ideas of professional world. Even my seniors in the firm helped me a lot in developing legal skills such as drafting, court appearances, negotiations etc. For me, when you start preparing your brief for the next day, first jot down the defences you have to put forth for the laches you have to provide during the course of hearing. As in litigation, the safest defence is complete preparation of the case.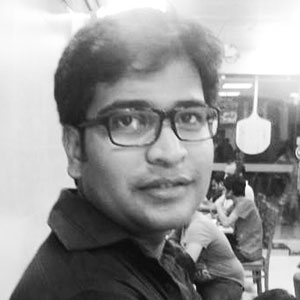 How did you appointment take place at Legal Knights take place? How would you describe your work experience there?
I was lucky enough to get two offers within the last month of our last semester; one from Manupatra as Legal editor for their journals and one from the Legal Knights as Associate, Litigation. As I already said litigation being my first girlfriend, I preferred working as an Associate and joined the Litigation Practice in the firm. Although, that was a difficult move for me being a young law graduate because there was the pain of being paid less in comparison to what was being paid by Manupatra. But now, I believe my decision was right as I started working extensively on Commercial Laws ; further my Seniors also helped me to articulate myself as in In-house work. I started on the balance with In-house as well as Litigation profile.
What contributed towards your appointment at S.S.Rana and Co., a boutique IP law firm in Delhi? How did that go?
When I joined S.S.Rana & Co.; I was barely aware of the legal technicalities of IP. However, as I was in Court Practice, my basics of law are good. I worked hard to learn the technicalities of IP. Even at present I am learning and developing myself better day by day as you know in this profession you have to learn and develop yourself day by day. As the mantra in this profession is Darwin's Theory of Survival of the Fittest.
How did you manage to eke out time for pursuing Masters in Business Law from NLSIU while working at S.S.Rana and Co.? Please share your experience with our readers.
After enrolling myself in the Master of Business Laws from NLSIU, the Mecca of law schools in India, for the first time I felt that working and pursuing a course together are one of the hardest things to do. As you have to work hard for your firm being in Litigation Profile most of the time you have no time for doing other things when you complete one assignment/case you get another. Although MBL is under DED, NLSIU, Bangalore but the same is a tough nut to crack. Since, my basics concepts were clear and I had a passion to be updated on the legal issues the same helped me pursue MBL from NLSIU.
Have you ever considered litigation or starting up on your own?
I am happy to do litigation as a choice not per force. I may start my own work but there is time for it. Certainly, the law firm provides good opportunities and exposure to a young individual lawyer as you have to deal on variety of issues and more volume of work shall mean more opportunities to brush up one's professional skills.
After having worked with S.S.Rana and Co. for almost two years, how did you join Krishna & Saurastri Associates as a Retainer Counsel?
I was made a good offer by Krishna & Saurastri both in terms of exposure and monetisation which appealed to me leading to joining them.
You have specialized in IPR. What made you interested in the same?
For me, I am not specialised yet. I am in process of learning as I said that in this field you learn every day. Once your zeal/passion to learn ends I think it ends you also.  Since I am a Science Graduate and also my inclination towards science is a bit more, it made me interested in IPR laws as creations of the human intellect fascinate me.
How did you build up your expertise in IPR?
Having already said "I am no expert", nonetheless it may be noted that IPR is a niche field with a lot of dynamic areas which are being crystallised with time. I feel most of the IP firms are doing a great job of nurturing their young associates in IP laws.
What is a normal workday like Krishna & Saurastri? Being a Retainer Counsel, what are your responsibilities?
Handling work of the Litigation & Prosecutions team simultaneously does not have the comfort of workday and times. For me it starts at about nine in the morning and depending upon the work, varies from ten-twelve hours each day. I, along with my able colleagues are responsible for taking care of prosecutions, courts cases, counterfeit actions and related advisory works.
What has been your strategy to deal with errors and mistakes? How would you suggest a young associate deals with them?
Error / mistakes play a crucial role in our professional life, as a counsel's single mistake sometimes not only ruin their clients but also jeopardises your professional life. As the scope of error / mistake in professional life of lawyer is very negligible they must proof read their work, they must have a checklist to reduce the chances of errors / mistakes. Further, factual position of the drafts must be verified by the clients.
Tell us about a case that you are particularly proud of. What steps do you take to prepare for a difficult case?
I believe I am proud of all the cases I have dealt with because each case / matter teaches me a lot and the same is added to my professional skills. But, I really remember arguing a NDPS bail matter before the Hon'ble High Court of Delhi in my recent days of joining the profession. One has to know the facts and read all the papers/ documents of their case. Also, research on various aspects of the matter is also very important.
What is the current scenario of studying IP law as a career option in India?
With the development of the Indian economy, competition has become intense with brands bending over backwards to achieve sales.  IPRs are now being used not only as a tool to protect creativity and generate revenue but also to build strategic alliances for socio-economic and technological growth. Industries are now dealing with IPRs in different situations in the competitive world. Similarly, domestic industries are also more watchful to ensure that their IPRs are not infringed in India and in other countries. Hence, there is always a vast option in IP law field.
What is the procedure to apply for an internship and recruitment at Krishna & Saurastri? What do they look for in their prospective employees?
Students can apply for internship or recruitment by logging on to the link http://www.krishnaandsaurastri.com/?p=careers_employee. Like any other IP firm they look for basics of law especially IP Law. And being computer savvy surely helps.
What would you suggest to someone who is preparing to work with an IPR law firm?
When you are preparing for the interview you must be well acquainted with the basics such as C.P.C., Cr.P.C, Arbitration, Contract etc. Further, he/she must also be well versed with established precedents and doctrines of IPR law nationally and internationally.
Please give our readers a few tips in order to land a job in IPR firm.
Sciences combined with law are a great combination for patent and for the other aspects of IP doing internship with IP law firm may also go a long way in getting the coveted assignments.
What would be your parting message to our readers?
Take positive approach and choose your field as per your personal bent of mind.