This interview has been published by Priyanka Karwa and The SuperLawyer Team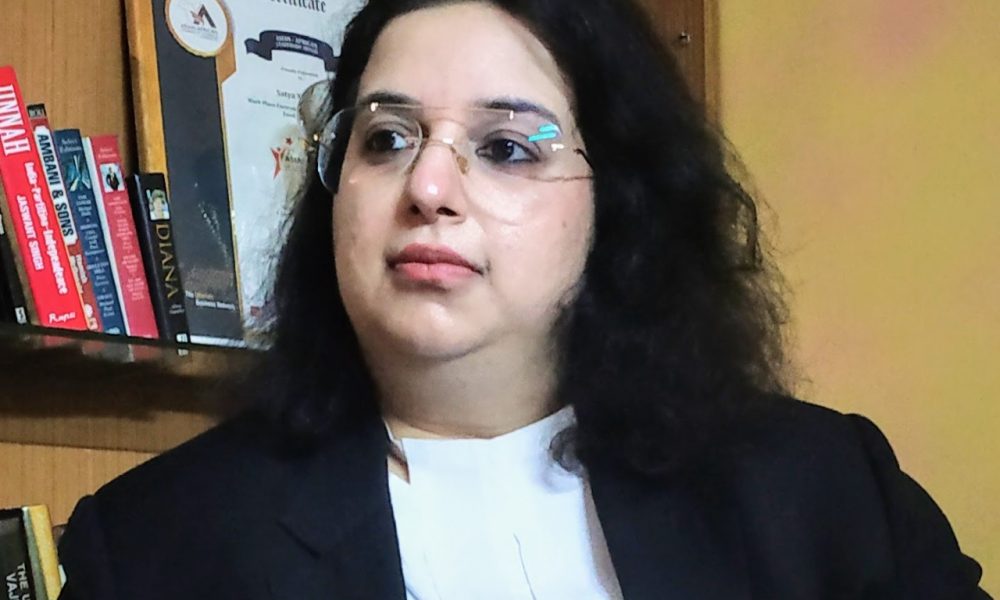 What motivated you to choose law as a career? And how has been the journey so far for you?
My grandfather was an eminent criminal lawyer and as a kid, my favourite place in the house was his residence office. So, although my exposure to the legal field was since childhood it was not the profession I had planned to join. After 12th I was preparing for my CA entrance and one of the subjects in the entrance exam was law. That was the first time I studied law as a subject and I fell in love with it. This is when I decided to pursue a law degree and later I went on to do my Master of Laws. My journey as a lawyer has been extremely enriching and rewarding. This profession has taught me discipline and made me a better listener which is really helpful in understanding constraints and offering the best possible solution within the constraints. It has taught me to take risks and once the risk has been taken, to pull it through with sheer hard work. 
What were the challenges that you faced at the beginning of your career?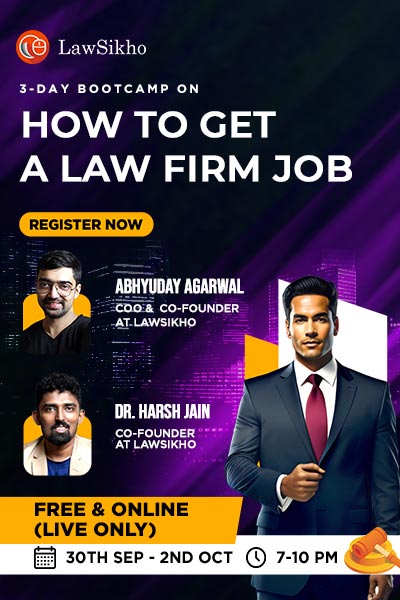 The challenges I faced as a new lawyer while working as an associate for a firm were the same as everyone else; getting a meagre salary, working unearthly hours, not getting enough opportunities in court etc. However, in hindsight, it was a huge learning experience. Yet the real challenges started when I went independent. Starting your own practice is like moving out of the protective environment of your parental home for the first time and being left alone on the long road of life. You have to do everything starting from getting a new client, doing clerical work, and troubleshooting of all kinds totally by yourself and still present a confident, untiring demeanor to the outside world. Overall, a fight for survival.
What is the most challenging case you have handled in litigation and what were your learnings out of it?
Matters both civil and criminal where the parties are related to each other are challenging to the extent that emotions override the brain and balancing the two is a continuous exercise. At times one party goes all out to wash the dirty linen in public while the other despite the litigation is more guarded in sharing the dirtier truth.
Among various matters, what brings you the most challenging set of situations and how do you overcome them?
Every individual case comes with its own set of challenges. But, if I have to generalize then I would say that there are different challenges associated with different fields of law. The risk of arrest/imprisonment in Criminal matters, and the overriding emotions in matrimonial matters are some of the challenges. Whatsoever the challenge may be, the only way to overcome any challenge is preparation. Preparation done in peacetime saves blood during wartime. So, the way is to take a bird's eye view and then start work at the grass root level. Sit with your client, ask questions, and ask your client for both favourable and unfavourable evidence. Play the devil's advocate and ask yourself the most difficult and uncomfortable questions that the opposing counsel may ask your client in court. 
How do you ensure that your clients receive the best possible outcome? 
The first and foremost thing is that I fully educate the client on the legal aspects so that we arrive at a common wavelength. A well-informed client is always better and I encourage him to challenge my point of view and ask the right questions. I always try to give the client a true and realistic picture. Once the client is aligned, we work out a strategy best suited for the case and execute the same. 
Do you think the privacy protocols that were there long ago are not there now because these recordings of judges in the courtroom have been going viral lately?
Important cases were making newspaper headlines even before digitalisation and virtual courts. I truly feel that privacy goes for a toss as soon as a matter goes to court. A person's name gets undue adverse publicity as soon as one gets accused or a private matter reaches the court. The media trial begins much ahead of the judicial trial. An innocent person wrongly accused gets socially maligned all through the case even though he is ultimately acquitted of all charges. However, I also believe that the live streaming of court proceedings has made legal awareness accessible to lawyers, law students and even litigants and some short videos edited to sensationalise an otherwise educative court proceeding should not stop this wonderful endeavour of various courts.
How useful do you think the idea of Metaverse would be in the legal industry?
Like any other technology, it will change the way people think and behave. So, it will surely change the way the legal industry functions. It is a powerful tool which has the capability of changing the day-to-day working of the legal industry. The internet changed the world, the metaverse is much more immersive and collaborative, and it will surely open a floodgate of opportunities for legal professionals from contracts to copyright laws, cyber laws, and even estate planning. 
What are your thoughts on the data protection bill, 2022 that arrived a few weeks ago?
I feel that data privacy breach is one of the biggest concerns rather a threat that the world is currently facing and with our increased dependence on technology it is just the beginning. Therefore, I feel that the bill is definitely needed to curb the blatant misuse of the power the technology companies have over their users. Yet, I do have reservations about the exemptions given to the government and state agencies concerning the same. 
You have been very vocal about Hindu Succession Act,1956 being patriarchal, why do you think so?
Succession as a concept is extremely patriarchal. In India, Succession takes place according to the personal laws by which the person is governed. One such legislation that governs the majority of the population in India is the Hindu Succession Act,1956. While the Hindu Succession Act was enacted to make the law of succession more equal and while all of us celebrated when daughters finally got equal rights in the coparcenary property of a Hindu Undivided Family but there are still many changes that the law requires. There is a positive change in the way a woman gets her inheritance but no change in the way the woman gives her inheritance. With the evolution of society and women being earning members creating their own Estate, the inheritance law needs to evolve and not discriminate between the heirs of a man and a woman. Although equal rights of inheritance to daughters is surely a step towards equality, true equality in law and society can and will only be achieved when parents of women are also treated equally to the parents of a man.
What are the hurdles you have faced being a woman in the legal profession and what changes do you think have taken place in favour of women lawyers over the years? Also what message would you like to give to all the women who are struggling in their initial years as lawyers?
The biggest hurdle that all women who want to become advocates face is the mental block that "Litigation is not for women". I don't know how many times I have heard this statement despite coming from a family of lawyers. Infrastructural shortfalls like lack of proper washrooms, etc., and not having enough women court staff are small but crucial hurdles that women face every day in Litigation. These problems become more prominent in courts outside Delhi. Also, a common mindset where there is a distinction between advocate and lady advocate or woman advocate. Although the term advocate is a gender-neutral term but somehow the term used for women is lady advocate and this is not just a spoken difference but the way your work is received. It takes a lot of victories to establish yourself.
One pleasant change nowadays is that there are so many intelligent and hardworking women joining litigation and I am hopeful that the new generation of lawyers will have more women role models as seniors and designated senior advocates and hopefully advocate will become a gender-neutral term not just on paper but in reality.
The only message I have for young lawyers in their initial years is do your job extremely well and close your ears to nay-sayers who say that you cannot make it in litigation for any reason one of which is if you are a woman.
A lawyer sometimes is expected to do work apart from legal functions as well, what are your views on the same?
Running a legal practice is like running a business where we have to do our marketing, networking, and administrative work apart from the core legal domain.  Also, there are times when the client's expectations are beyond the legal domain. Therefore, in every assignment, both parties have different expectations and managing the expectations and being on the same page is critical. The mandate needs to be clear, unambiguous, written and signed by both parties. If any assignment over and above the mandate needs to be performed the same should be treated as a separate assignment and should be agreed to by the lawyer only if it is within the legal domain. 
According to you, what networking strategies should be adopted by the first-generation lawyers specifically in corporate?
Networking is essential for every lawyer irrespective of whether they are corporate lawyers or litigation lawyers.
Lawyers not being allowed to advertise their work or solicit clients, referral is the only way to get work. Thus, reach out to as many people as possible so that your existence is known. Networking is a continuous process with no boundaries and is constantly evolving. I think in today's time
LinkedIn is a great platform where you can network with anyone across the globe. I have got clients through LinkedIn and also hired local counsels for outstation matters through this wonderful medium. 
Other than LinkedIn, conventional tools include conferences,events, bar rooms, and social gatherings.
Lastly, any 3 best pieces of advice for our young lawyers?
Firstly, Always read the bare act before reading any opinion on a pieceof legislation.
Secondly, never go to court unprepared. Even if you have to take an adjournment you should know the file inside out. 
And lastly, always adhere to the profession's decorum, you never know who all are observing you. The best of opportunities very often come unannounced. 
Any additional message that you would like to give to all the women who are struggling in their initial years as lawyers?
The only advice apart from the advice above that I have for women in litigation is just don't listen to people who say litigation is not for women and prove them wrong one victory at a time.
Get in touch with Aastha Chadha-