This interview has been published by Priyanka Karwa and The SuperLawyer Team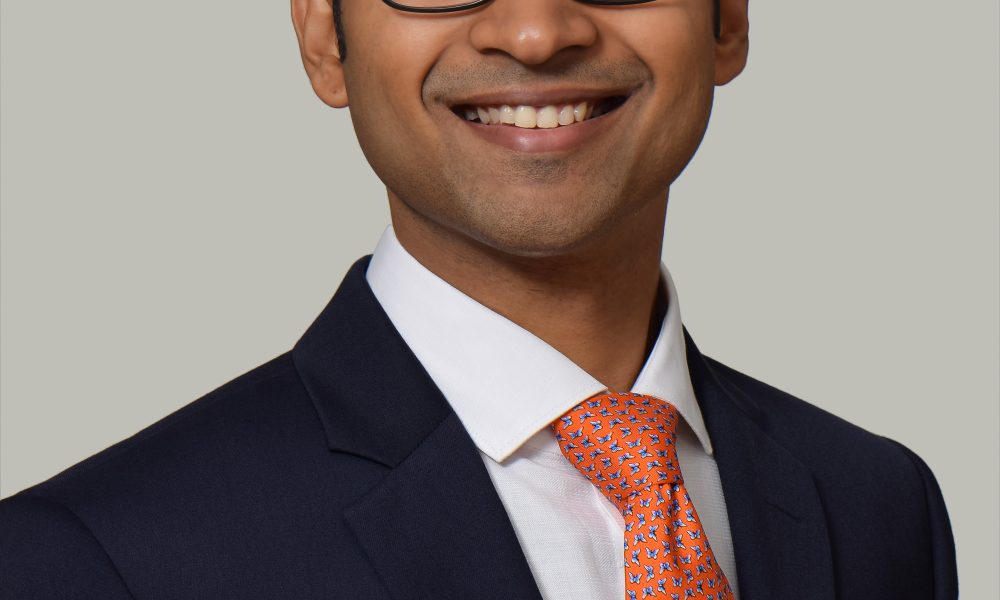 What inspired you to pursue a career in corporate law?
It was the money. On a more serious note, I was quite lost as a law student on my preferred career stream. My best learnings (and finally my decision) was based on my internship experiences. I liked participating in moot court competitions and learnt a lot during my supreme court internship – but I enjoyed my corporate law internships a lot more. To me, the nature of work (in corporate law) was very interesting and I ultimately decided to pursue the path I enjoyed more.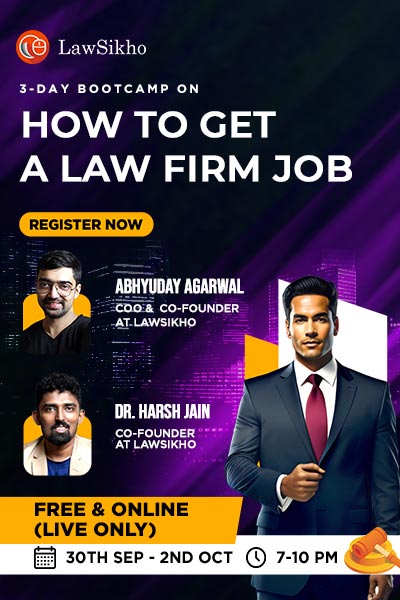 Can you tell us about your specialized practice area of Public M&A?
Public M&A is a practice area focused on listed company transactions. I typically advise financial sponsors and strategic investors in navigating through a complex web of Indian securities laws (such as the insider trading regulations, takeover regulations, etc) which are triggered while dealing in shares of listed companies.
Public M&A requires expert knowledge and experience about the interplay between various stages of the deal – for instance, a control deal of a listed company generally triggers a mandatory tender offer, requiring the contracting parties to upfront factor various possible outcomes on account of unpredictable public tendering. While most deals are friendly / negotiated, the listed space occasionally witnesses hostile takeover bids and this has been a source of great offensive and defensive learning in acquisition strategy.
What have been some of your most interesting matters thus far, if you can just share a glimpse of them?
I have been fortunate to advice on various interesting Public M&A matters, including financial and strategic investments, and hostile takeovers of listed companies. While each Public M&A deal is unique and carries its own set of challenges, some of the matters on which I learnt a lot include: (i) Reliance Group's acquisition of controlling interest in Justdial, (ii) Sale of Majesco (a NASDAQ listed subsidiary) of Majesco Limited (an Indian listed company), followed by distribution of sale proceeds through dividend and buyback by the listed company, (iii) acquisition of controlling interest in Tide Water Oil Limited (a government owned company), (iv) the attempted delisting and voluntary open offer of Vedanta Limited, (v) an unsuccessful bid for the acquisition of controlling interest in Ambuja Cement / ACC, and (vi) litigation on shareholder rights in Zee Entertainment.
What challenges have you faced in this field so far and to what extent you acknowledge the role of mentors?
I have been extremely fortunate to receive mentorship and guidance from some wonderful people. In particular, I have looked up to and learnt immensely while working with Late Mr. S. H. Bhojani, Mr. Cyril Shroff, Mr. Nihar Mody, Mr. Haigreve Khaitan, Mr. Sudhir Bassi, Mr. Arindam Ghosh and Mr. Aakash Choubey. Each one of them has been an incredible mentor and teacher. True masters of their craft, they have all inspired me in more ways than one, and I have sought (and received) their valuable guidance on various aspects of life.
How has the legal landscape in this field changed over the years?
I believe the legal industry is rapidly moving towards specialisation. Clients look for efficient delivery of service at reasonable costs – the HQHF (High Quality Honest Fee) model – this is best achieved by utilizing expert or specialised resources to deliver optimal output. For instance, a focused Public M&A team, having already navigated various nuances and complications of listed company deals, is far better equipped to structure, execute and complete a transaction in a time (and therefore cost) efficient manner. A legal advisor's role has substantially evolved over time – a legal advisor can no longer choose to be myopic about the specific legal issue she / he is advising on. Instead, it is generally expected that legal advisors look out for the overall commercial (and not just legal) interest of their clients. This is the role of a 'trusted advisor', who thinks above and beyond her / his call of duty, all to protect the interests of her / his client.
What strategies do you use to ensure successful negotiations?
An M&A lawyer broadly requires three essential skills – let us coin it the LDC matrix. The first, knowing the law (that is a no brainer and probably the easiest one to master). The second, understanding the deal – this is a bit more complex – to effectively guide a client, the lawyer must assess not only whether the intended transaction is legally viable but also guide his client on whether the deal conforms to the client's values and long and short-term commercial vision. The third, create a spirit of collaboration – M&A negotiation by its nature can be adversarial – but it is important to remember that it is the beginning of a new relationship. The most successful deals are where both parties walk away winners.
I have forged strong professional and personal relationships with the counter party and its counsel during negotiations – and that bond has only helped smoothen out future deals we have done together.
How do you stay abreast of the latest developments in the industry?
There is no short cut to keeping up with the latest developments – the only option is to put in the hours and read. One approach which I try to adopt is writing articles about new and interesting developments in the Public M&A space. This ensures that I read and learn about the topic, and at the same time I am able to share my knowledge with others. Needless to say, I am indebted to my co-authors for the articles (typically, they put in a lot more work than I do). Another approach we follow (as a Public M&A team) is to regularly brainstorm on new developments and trends in this space – it helps spread the knowledge / experience of one to the entire team – and we are all the smarter for it.
What advice would you give to someone just starting out in this field?
Be curious and work hard. Ask lots of questions. Looking back to my internship days, I used to ask way too many questions (partly because I was curious and party because I wasn't smart enough to figure a lot of things by myself). And trust me, it is appreciated that you are interested and are willing to learn. Do not be afraid to make mistakes, it is a part of your development. We make mistakes even today. Simply put, the more mistakes you make, the more you learn.
What do you find most rewarding about your work?
I really enjoy my work and admire the people I work with. I believe those are the two most important elements of a rewarding career.
Please tell us how you create a work-life balance?
There is (unfortunately) no magic formula to work-life balance. A career in corporate law is certainly demanding – but there are ways to find balance. Some phases are tough, and others are light. Idea is to work hard when deals demand it and dial down when things are light. In general, team work plays an important part in finding balance – I sincerely believe there is nothing a well-coordinated team cannot achieve – including supporting each other and achieving work life balance.
Any parting thoughts you would like to share with our young readers?
I say this often – knowledge and experience are both privileges – when you can, always pay it forward. Use every opportunity you get to teach, educate, write about your learnings and help spread your knowledge to benefit those who might have use for it. This is bound to help create a better and smarter ecosystem and community of lawyers.
Get in touch with Abhishek Dadoo-