This interview has been published by Priyanka Karwa and The SuperLawyer Team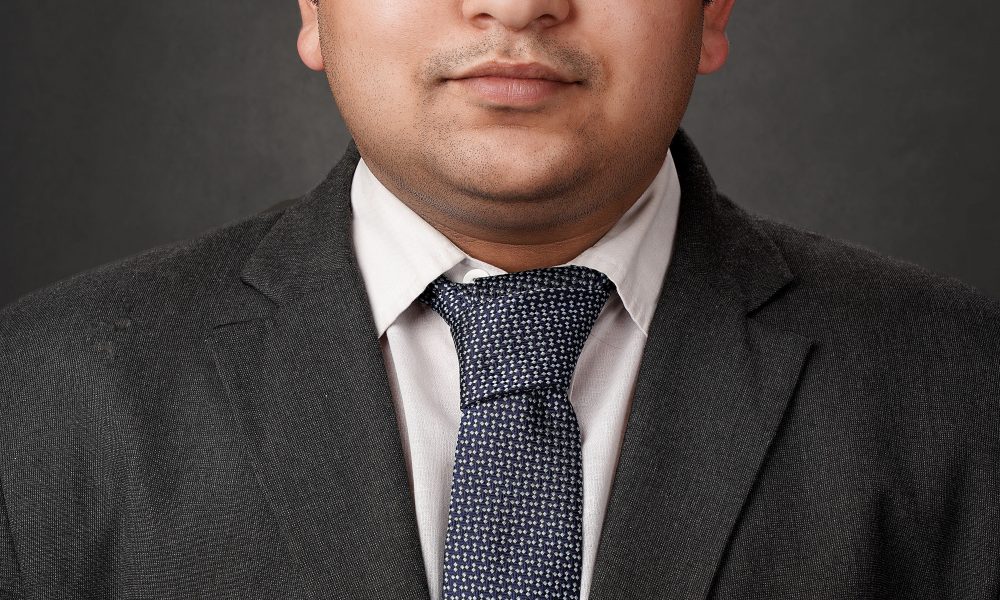 Sir, could you please tell us the reason behind choosing Law as a career?
Back in 2008, when I completed my matrix and got a merit, there was a presumption that every meritorious student should fight for IIT-JEE exams so at that point of time, without thinking anything, I started preparing for the same. Later, I realised that Physics, Chemistry and Maths were unfulfilling and the subjects did not align with my interests and then I realised that I am going somewhere in the wrong direction.
Certainly, I have always had a passion for public speaking and debating; I have worked as a radio jockey and also acted in some serials, which gave me the push to pursue law as a career. Also, there was a thought somewhere in my mind that what I can do in my life which can be useful for some other person or society. Subsequently, I decided that being a lawyer this can be done and that was the turning moment for me to decide the Career in Law. Additionally my father has been the biggest factor behind my decision to pursue a career in law. He is a law graduate himself, but he never practiced as a lawyer due to certain reasons so I decided to take his vision forward. His guidance and support have been invaluable in my development, both personally and professionally. In addition to this, law provides a flexible and versatile career path with many opportunities. Finally, I believe that law is a noble profession that can help to bring a positive change to society.
Why did you Choose to Practise and not join any Firm, especially when you got the PPO?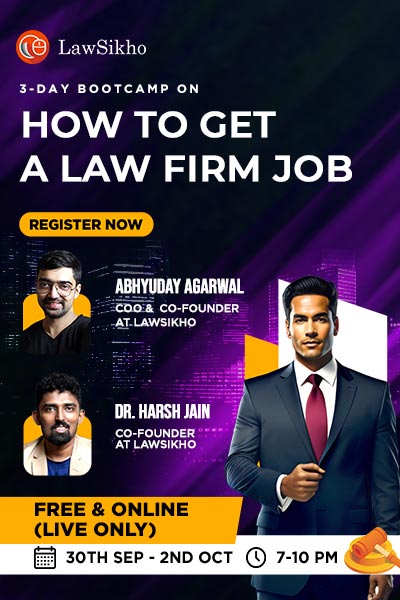 Being a Graduate from NLU- Delhi, I was sure that I will get a decent placement but the Corporate Job never allured me, even though I have done internships in good law firms but those job roles never attracted me. Apart from that, I always wanted to come back to my home town Jodhpur and build something from here by staying close to my family. I do agree that joining a law firm would have been easier then starting my own practice but I always wanted to start something of my own. So, when I decided to start my own practice, I knew it will come with advantages and disadvantages. If I think about the disadvantages then I wouldn't have been able to make it, I knew it's either make it or break it. Anywhere you go you have to create your place, your identity, you have to give it time and then see the magic happen.
How was your Law School Journey like?
I was fortunate to have such an incredible learning experience in one of the best legal institutions like NLU- Delhi. During my time there, I was exposed to some of the best professors, resources, and experiences that helped to shape me both professionally and personally. A tier-1 city like Delhi has always given me location advantages due to which I was able to write certain books and acquired a deeper understanding of the law and get a better grasp of the legal system. Along with the academic excellence, I was able to build strong friendships and lasting memories that I will cherish forever.
Being a first-generation lawyer, how difficult was it for you to start your own practice?
Embarking on a career in law is not a simple undertaking, be it for a novice legal practitioner or one with a prior legal foundation. Generally, a lawyer with legal genealogy has the advantage of their family background, where they don't have to make new associations since they have sound direction and solid networking.
I started my professional excursion with a remarkable senior, mentor Mr. Farjand Ali sir who is now an Honourable Judge in Rajasthan High Court. He gave me the directions and chances to show up, address the Courts & argue the matters. During my 2 years journey, when I was assisting him, he has given me more than 750 plus cases to argue which is a remarkable figure for any junior. I was sufficiently fortunate to get a decent senior and coach which is a critical part in the professional journey in one's initial years and that is the thing that makes or breaks you. Once he got elevated, he advised me to become independent and since then I am practising as an Independent Advocate. I am managing the Firm Legal Shots through which our team is providng multiple Litigation and Non Litigation Services across the Country.
Share your Litigation Journey with our viewers?
My litigation journey has been a great learning journey. I am learning each day. Every other case brings out a different experience. I am doing what I love and following my passion makes me satisfied at the end of each day. I am extremely thankful to the bench of the Honourable Rajasthan High Court which has given me recognition. There is a long way to go!
We are curious to know more about Aapka Consultant.
After graduating from the National Law University, Delhi, I decided to pursue my professional career journey from my native town – Jodhpur by starting something of my own as I always had this principle in my mind that ' Naam aur pehchaan bhale hi choti ho, magar khud ki honi chahiye'. This idea eventually culminated in the creation of our legal start up and I approached my sister Adv. Swati Jain and we this how Aapkaconsultant came into picture. Aapka Consultant provides a comprehensive range of online one-stop business services and solutions, utilizing a network of CAs, CSs, and lawyers. This start up helped me in bagging clients from all across the nation even after staying in a Tier-2 city like Jodhpur. We are continuously providing hassle-free business and legal support to clients all over India through our services. We strive to work together with our clients and handle their complete legal and compliance needs, allowing their leadership teams to focus on their essential priorities.
What was your vision behind your YouTube channel i.e., Legal Shots?
Legal Shots is my lockdown brainchild. During the first lockdown of 2020, an employer from Bhilwara approached me for a legal opinion and I consulted him via whatsapp voice note and after a few days I came to know that a lot of Bhilwara people are getting relief from that. Then I set out to take my work online, explore more and contemplate undertaking something new. I was guided by my brother cum mentor Mr. Rishab Jain, who is the founder of Labour Law Advisor. With a perspective to assemble awareness and decode the laws for the general population in an easy language, in a brief and compact manner.. We began our YouTube channel Legalshots. Our vision is to promote and disseminate legal knowledge and understanding among the people. Our goal is simple – to educate both laypeople and lawyers about relevant legal and social topics, in an effort to make the complicated simple for everyone. I wanted to provide a single platform to discuss all legal issues. Three years later, we now have a family of more than 310,000 subscribers and more than 1.5 Crore Views.
Please tell us what inspired you to write your book and the number of books you have written yet.
Growing up in a Hindi Medium School, I was always aware of my lack of fluency in English. But I was determined to improve my English, so I applied myself to the task, researching and writing a book. Unfortunately, when I submitted an article to an International publishing house, I was rejected and told that students like me were spoiling the name of prestigious institutions like NLU-Delhi. This moment became a trigger in my life, and I began to work even harder on my English. Through dedication and perseverance, I was able to improve my English. I was determined not to let my lack of fluency in English be a weakness. I took advantage of every opportunity to read more, write more and hone my language proficiency. This experience only spurred me on further, and I began to research and wrote my first book on 'Law relating to Ragging' foreword by Late Mr. Ram Jethmalani which was published by Universal Publications. Later I wrote "Judgments that shaped the Indian Jurisprudence", Foreword by Late Mr. Arun Jaitley which was published by one of the World's biggest publishers 'Thomson Reuters', and 'Surrogacy & the Law' foreword by Mrs. Maneka Gandhi & Mr. Salman Khurshid and Revised version of 'Law related to Ragging' foreword by former Hon'ble Chief Justice Mr. S.A. Bobde and the Journey is still going on.
How do you manage Practise, Startup, Youtube Channel and Authorship journey altogether?
Establishing my own legal practice, launching a start-up, creating a YouTube channel and writing books has been an ambitious endeavour. However, through efficient teamwork and delegation, I have been able to make the process more manageable and enjoyable. I prioritize tasks and make daily to-do lists to remain organized and ensure that nothing slips through the cracks. I am also constantly learning more efficient approaches to save time and maximize efficiency. Having a routine, staying organized, and taking the necessary breaks are the key to maintain equilibrium between all the activities. Even though my days are busy, I love what I do and that is why I am able to keep everything in check. With the help of my teams in the respective departments, we are able to provide the highest quality of service to our clients and viewers.
Coming to the last question, any advice you would like to give to the young Lawyers out there?
One of the invaluable pieces of advice that I would suggest to emerging lawyers is that it is worthwhile to prioritize experience and practical exposure over earning money. In a prestigious profession such as law, patience and diligent hard work are integral components of success. The early stages may be taxing and challenging, but one should wait for the opportunities, that will inevitably come, to showcase their acquired knowledge and experience and where you can spotlight the aptitudes and experience that you have collected in all those years. Law is rewarding and complex due to continual changes.
It is essential to focus on daily learning and stay up to date with the ever-changing jurisprudence. As a legal professional, you never cease learning. It is always evolving. There will be days where you may feel you are not accomplishing anything productive, but that is perfectly acceptable. Remember that the sun continues to rise even after witnessing unfortunate events on this planet, so why not YOU? There will always be a brighter tomorrow. So do whatever your heart says and keep going!
Get in touch with Naman Mohnot