This interview has been published by Priyanka Karwa and The SuperLawyer Team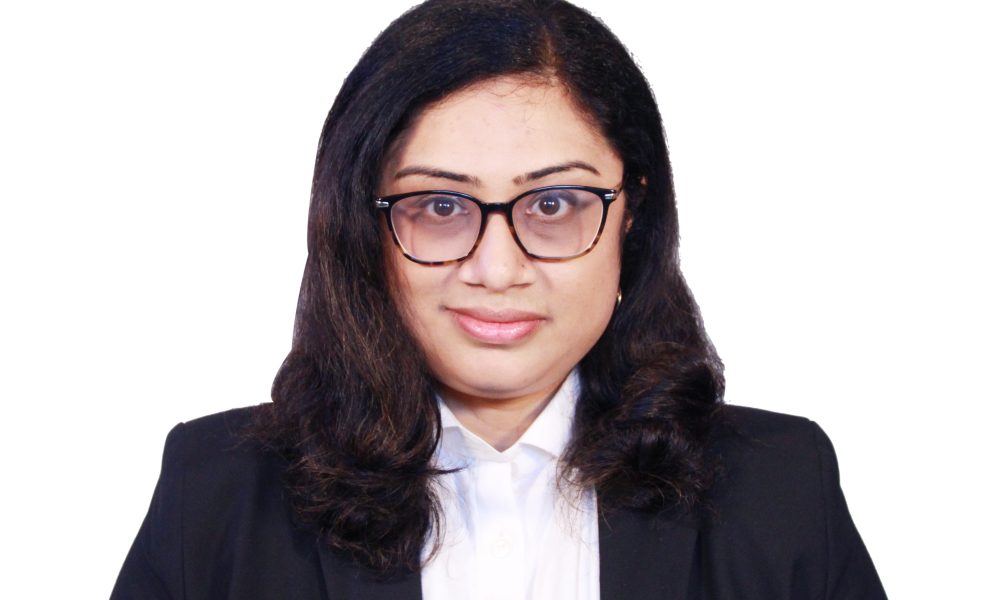 At which point in time did you decide that you wanted to pursue a career in law?
I belong to a family of doctors and have virtually no lawyers in my family, however, something about the profession always excited me. I do not think that there was a particular point in time when this decision was taken, but in Class XII when I was expected to prepare for Pre-Medical Tests, I found myself looking at Law School brochures instead. Things moved fast and I joined Symbiosis International University, Pune soon after. I do not regret the decision at all and am grateful to have found my happy place.
You have completed Bachelor of Civil Law from the University of Oxford. Can you share a roadmap which will help graduates aspiring to pursue their higher studies from such prestigious institutions?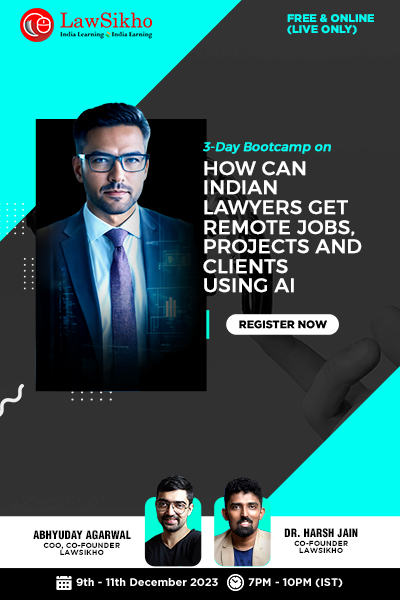 There is no specific roadmap really. Every university is different with distinct parameters to determine eligibility. Standing out is of utmost importance for candidates.
For University of Oxford, primary impetus should definitely be on securing excellent grades, as the University accepts students from only the top 1-2% in a batch. Besides, it is good to have some solid co-curricular activity on your resume, such as moots, debates etc. Demonstrating passion for a hobby or an interest outside work is also appreciated. Lastly, an original, well-articulated Statement of Purpose helps, which would demonstrate how a candidate is unique. Although I attended Oxford after working for 5 years in a law firm and had never applied for judicial clerkship, many of my classmates had worked as a judicial clerk after graduating from a law school.
Can you share some of your learnings, both on academic and non-academic fronts, while you were at Oxford.
Oxford has definitely taught me to be systematic, disciplined and thorough. Considering only the sheer volume of the course material, it was a task to keep up in class. The course material would be circulated to students well ahead of the class and it was expected that every student would be thorough with it before class. In class, we would discuss, dissect, and analyse the material. We would also write our own papers for tutorials and debate the same with the Professors. We were always encouraged to question, probe, challenge and argue, develop new theories and pen them down. I enjoyed the entire academic experience.
As far as non-academic fronts go, the University has a strong network of alumni, and I am in touch with some great friends I made there. The University also has a hectic social life with sit-down dinners, wine and cheese evenings and BOP (Big Open Parties). I have attended my fair share of these, including the long walks beside the Cherwell. Overall, I cherish the year and all it brought.
Being a litigator, you work in several areas like commercial litigation, arbitration, insolvency matters, intellectual property, constitutional law, real estate etc. Is it challenging?
Every area of law is important and challenging in its own way. I am extremely passionate about my work. As a litigator, it is important to appreciate and understand the business aspects of a transaction and only then can you provide commercially viable solutions to your client. It is also essential to adapt to the ever-evolving commercial environment and analyse how the advice and strategy will affect the client's business. There is a new challenge every day, but I thoroughly enjoy the rush of adrenalin it brings.
Given your busy schedule, how do you allocate time for authoring research papers? Do you think that publishing papers, as a lawyer, boosts one's career?
I am generally interested in writing about recent legal developments, and it is also a great way to stay updated, as writing also involves a lot of reading about the subject. Publishing papers improve visibility and demonstrate knowledge. It can also act as an excellent conversation starter. I have had many clients and peers approach me to discuss a particular paper I have written, and provide insights on the same. It is an effective way to stay connected to the larger ecosystem.
How do you keep yourself updated with the current legal trends, given your busy work schedule?
I am a voracious reader with varied interests. I subscribe to the databases available and follow them regularly for updates. I try to set aside some time during the workday for this purpose. Besides, Argus Partners has an extremely active and focussed Knowledge Management team that circulates regular updates on current developments, and this helps me keep updated.
Do you think good grades and moot court experience are necessary to be a good lawyer? What else do you think is required?
I don't think there is one formula to anything. Good grades demonstrate consistency and dedication but there is no hard and fast rule that everyone who scores high marks in law school turns out to be a great lawyer. The reverse is also true. Participating in a moot court is important as it enables young minds to analyse legal issues, research on them, draft contentions and argue, but the professional world is very different from the life a law school offers. What is important for a young professional is to keep learning and stay focussed.
How important do you think it is to network with fellow lawyers and those from the professional front to grow in one's career?
Networking is an important building block. It is important to learn from others, share experiences and insights, and be a part of the larger legal community to build connections. Networking increases visibility, enhances professional reputation and helps develop a strong personal brand. In this age, it is important to be present and active on social media applications, such as LinkedIn. One can learn a lot from one's peers.
What advice would you give to a legal professional just starting out?
One should demonstrate a zeal to learn, hard work, integrity, and ownership. Every assignment should be treated as an opportunity to bring out the best. I always tell my junior colleagues that they should be prepared for the long haul and not get distracted or demoralised with minor setbacks. Find a mentor, if possible, and learn from them. The journey is challenging, but consistency will bring success despite impediments.
Get in touch with Pooja Chakrabarti-