This interview has been published by Priyanka Karwa and The SuperLawyer Team
Ma'am, please tell us about your decision to pursue law.
During my preparation for the final year of my Economics Honors degree, I made the decision to pursue a career in law.
Please tell us about the hardships that you faced by you in your 18 years of experience in corporate laws and how you overcame them.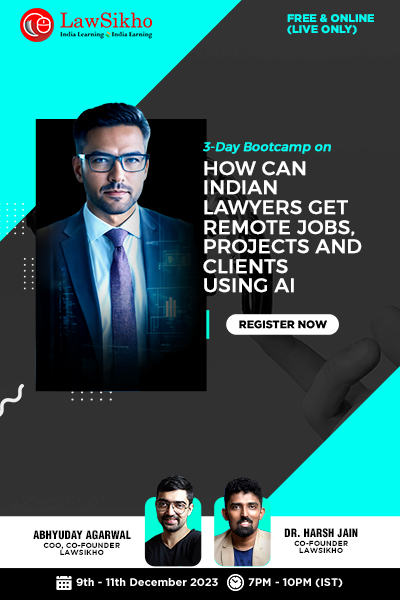 Certainly, as someone with 18 years of experience in corporate law, I can attest that there are many challenges one can face in this field. However, I firmly believe that these initial hurdles can ultimately make you stronger.
One common challenge for lawyers is obtaining good, high-quality work. In order to overcome this challenge, I have found that knowledge is absolutely crucial to advancing your career. Even during years when I didn't have many quality clients, I never gave up on my belief in myself. Instead, I focused on continually educating myself by staying up-to-date on new regulations, revised and amended acts impacting corporates, and reading orders. By doing so, I was able to prepare myself to help corporates face new challenges in regulations and compliances.
In short, perseverance and a strong dedication to expanding one's knowledge base are essential for success in the field of law.
Please elucidate about your international experience as a lawyer.
I have been fortunate to have numerous opportunities to work on international transactions throughout my career. I have been involved in setting up companies and joint ventures in various parts of the world, as well as working on the acquisition of companies in Africa, Far East Asia, Europe, and beyond. In the course of these experiences, I have had the opportunity to work closely with local counsels and legal experts in each respective country, allowing me to gain a deep understanding of their unique internal laws and regulations.
I consider my international experience to be an invaluable asset to my career in law. It has broadened my perspective and provided me with a wealth of knowledge and expertise that I can draw upon in a wide range of legal matters.
We would like to know more about the masters which you pursued from NLSIU in Business Laws and in what ways it has helped you in your corporate career.
NLSIU Bangalore is a pioneer in offering Master's program in Business Laws. It provides a comprehensive understanding of the various legal frameworks that are essential for businesses to operate successfully. Moreover, the program is designed in such a way that it not only imparts knowledge on laws but also focuses on developing essential commercial skills. This includes aspects such as understanding businesses of clients, commercial awareness, and negotiation skills.
The program has certainly helped me in my corporate career by giving me a well-rounded perspective on how businesses operate in the legal sphere. Through this program, I have gained a deep understanding of various legal aspects related to businesses, such as regulatory compliance, corporate governance, and contract law, among others. Furthermore, the commercial skills that I have developed have been instrumental in understanding the businesses of my clients and working with them to achieve their goals.
In short, pursuing a Master's in Business Laws from NLSIU Bangalore has been an immensely valuable experience for me, providing me with a strong foundation of knowledge and skills that have helped me succeed in my corporate legal career.
You have also advised on Data Protection policy and GDPR policy. Please explain your experience.
Perceiving the current scenario, the data protection policies in India are still in the phase of the Personal Data Protection Bill, which was introduced in Parliament in 2019. The bill aims to provide a comprehensive framework for the processing of personal data in India, including provisions for data protection, individual rights, and obligations for data processors and controllers. The bill is currently under review and is expected to be amended to address concerns raised by various stakeholders. Once the bill is passed, it will become a law, and all organizations operating in India will be required to comply with its provisions.
At present, in India, we do not have any strict guidelines; however, industries and companies have started preparing to implement the terms of new guidelines, which are expected to be introduced in the near future. As a partner handling several data protection mandates at King Stubb & Kasiva, my team and I are helping our clients and their departments to ensure that they are compliant with the guidelines from day one.
On the other hand, GDPR (General Data Protection Regulation) is a comprehensive data protection law that came into effect in the European Union in May 2018. The law applies to all organizations that process personal data of EU citizens, regardless of where the organization is based.
GDPR has several key provisions, including requirements for data protection impact assessments, the appointment of data protection officers, and the reporting of data breaches. The law also provides individuals with several rights, including the right to access their personal data, the right to request erasure of their data, and the right to data portability.
Our team at King Stubb & Kasiva has worked extensively with Indian companies having a presence in Europe to comply with GDPR by formulating policies for them and ensuring that our clients comply with all aspects of GDPR. The team is well-versed in the requirements of GDPR, and we help our clients to navigate the complexities of the regulation to ensure that their businesses are fully compliant with the law.
Apart from working, what do you prefer in your free time?
In my free time, I enjoy exploring rural areas and helping out in schools or medical facilities. I also like to spend time gardening and listening to music.
Lastly, what kept you going on in all these years?
What has kept me going in all these years in the field of law is my passion for the profession and my desire to continuously learn and grow with always motivated and enthusiastic team at King Stubb & Kasiva. I am constantly inspired by the challenges and complexities of legal issues and the opportunities to help clients achieve their goals. Additionally, I am motivated by the positive impact that my work can have on businesses and individuals, and the satisfaction that comes with contributing to the greater good.
Get in touch with Foram Shah –