Savitha Jagadeesan graduated from NLSIU, Bangalore, in 1997. Previously she's held position of Partner at K. R. Chawla & Co., and Khaitan & Partners. She is currently Partner-Intellectual Property Chair at Kochhar & Co. Her expertise includes Transaction and Negotiation, Corporate advisory services. She is passionate about cyber crime and security issues. Further areas of expertise are in corporate law, commercial law, India Investment Strategies, which include providing legal advice on investments abroad by Indian companies, and companies seeking to invest in India, cyber laws and intellectual property law.
In this interview we speak to her about:
Her time at NLSIU
Her internship experience
Her role at Kochhar & Co.
How would you like to introduce yourself to our readers?
The legal profession is a particularly demanding profession on the time front as well as work front. This was fine for me as long as I was single. However, post marriage and especially after having my boys, I have tried to work as well as do justice on the personal front, something a lot of us grapple with, especially women. I like to look back and reflect that am glad I took on a full family life, yet refused to give up my profession and have been successful in both. I would encourage young lawyers, especially women, that despite the demands of our profession, there are choices we can make that enable us to have a full career as well as family.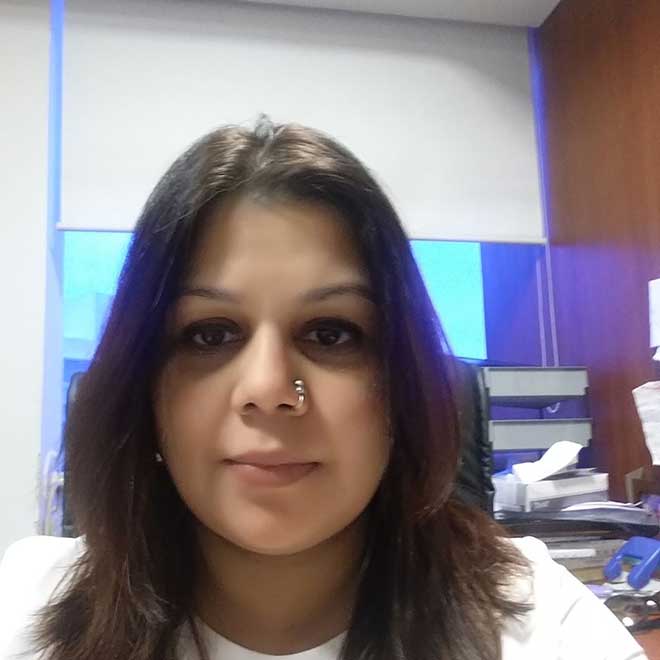 What are your areas of specialization?
I am a general corporate lawyer and have worked on diverse matters, from labour law to infrastructure matters. However, Intellectual Property law and cyber laws are my specialised areas.
How would you describe your time as an undergraduate at NLSIU,Bangalore?
The five years at NLSIU were personally very enriching. Coming from a conservative background, the diversity on the NLSIU campus truly exposed me to an experience that enabled me to interact with people across the board. Another very crucial experience one gets at NLSIU is the immense confidence you derive through the years, that holds you in good stead across the board. The NLS experience enables you to study various streams of law, exposes you to legal studies, that I feel might not be possible in a routine college. Moreover, the curriculum as well as co-curricular activities create greater avenues for us to explore.
Did you participate in co-curricular activities?
Yes, I did. Cultural activities and the inter college fests were definitely fun times, especially the NLS had a cultural week which also was great fun and a wonderful experience. I would encourage all to step up and be part of these activities as much as the moot court experience.
How did you select the internships you got yourself engaged with in your student years?
One of the foremost thoughts I had in mind  was that I wanted a well rounded experience to decide which path I would take upon graduation. Therefore, I chose litigation firms, corporate houses, independent counsel and corporate firms as my learning ladder. I picked big firms and companies as well as small lawyers. The former enabled me to see how the big firm/big company culture worked, and the latter meant I had direct experience on the work I would be required to handle. I would encourage young lawyers to give some thought to  their internships. Especially because they have a lot more opportunities we did.
Could you please give our readers some advice regarding internships?
I think it's important to choose diverse paths to understand what we would like to do; the same is in case of internships. I do recommend varied internships for those who are confused. However, if you have decided the city you want to work with and it is a firm/corporate house/NGO, choose those only throughout the years of internship. However I would encourage many to definitely do internships with lawyers and litigation firms, because one of the cornerstones of being a good lawyer is that you should know the procedural aspects of law. In fact, I feel that lawyers should get some litigation experience in their career as it's a lot easier to identify issues with their corporate work before hand. Now many firms have internships programs, therefore apply early. Choose firms, according to your growth trajectory, speak to your peers, do research on the firms that do provide good, well rounded internships, and of course, as already said, apply early.
What would you like to say about the initial years as a corporate lawyer?
Loved it. My first experience was with Mulla and Mulla, Craigie Blunt and Caroe and we had to do both litigation and corporate. It was not some air conditioned office, but we all sat in a room, but we had plenty of work, so plenty to do. It was intense, and there was no excuse of how many hours were spent in court, we still had to complete our corporate work and send out reporting letters the same day of the matter.
Would you please enlighten the readers about how you came to choose your fields of specialization and suggest them the proper time to do so?
This is an era of specialisation and is crucial to one's growth path. I think it is imperative that through the years as you are dabbling in varied aspects of law, you also look into reading into various specialisations. Depending upon the curriculum if you are exposed to specialisation in courses in the fourth and fifth year, you choose the electives not purely based on interest, but its applicability in the outside world. I would also recommend choosing specialised firms, if you are looking at being specialised. Even though many of us might know what we want, I would recommend experimenting with these courses before you earmark a singular one, so  you do not regret the decisions later on. I would also speak to specialised lawyers to get an insight into the area, choose internships and write articles, this enables and exposes us to the idea, if our interest in these specialised areas is retained. For those unsure, read, research, speak to others. This will enable to get the dialogue going with us on what we would like to do.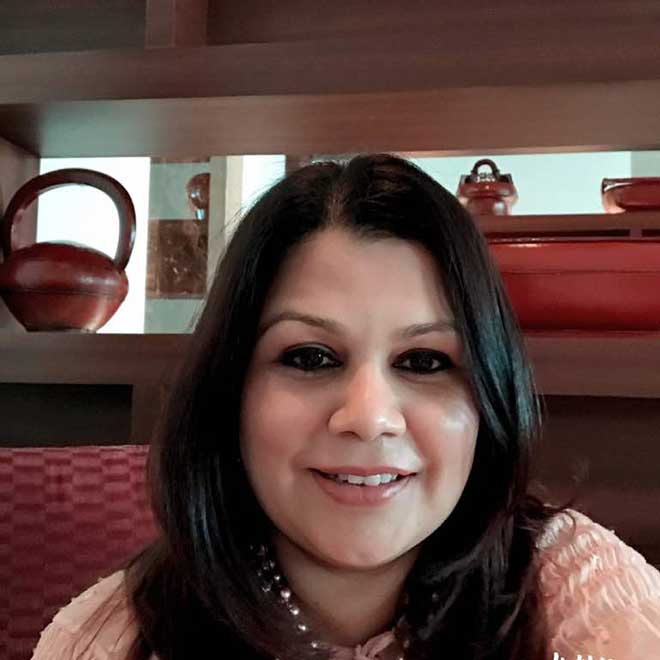 Did you have any mentor or inspirational figures along your eventful journey?
Not really, although, I had excellent bosses who have played crucial roles in moulding me as a lawyer. From my first boss I learnt meticulousness and listening to detail. From my second boss I learnt the importance of working hard and reaching deadlines at all cost and identifying what sets you apart from others. My present stint brought out the business person in me and I realised presentation and branding is equally important, and most importantly your clientele is worked on your work skills and people skills.
When was the time you decided to pursue an LLM?
This was many years into my profession and the need to pursue the LLM was mainly because I wanted to pursue my Ph.d in India, where the LLM is a  requirement. However, I think there are two crucial junctures you can pursue your LLM; straight from law school (I would recommend doing it in UK and USA) or few years down the line, but only if it adds value to your specialisation.
How would you describe your experience as a partner in a Tier-I company like K.R. Chawla and Co.?
It was truly a learning experience for me. I was exposed to varied matters especially regulatory matters. Mr. Harvansh Chawla was a wonderful person to work for, as he exposed me to all kinds of work, gave me a free hand on how I executed the work and also encouraged me from all fronts. I think the work that I did here was some of the best in my career and it was here that I also learnt to interact with clients first hand. It was also this experience that enabled me to be an open colleague. By that I mean, for all my colleagues I work with, I give them a free hand on how they want to execute the work, including client interactions. I am but a stickler for timelines and feel that all work should be turned around fast irrespective of client deadlines.
What is your advice to young aspiring interns about the Tier-1 firms?
Learn, learn, learn. Some internships might be boring. However, if you take an initiative, you will find that many a firm will be willing to be expose you to their daily work and will use you. Don't take your internships for granted. Work hard at the work you are given, even if research, because there is a chance you will be offered a position there and you might get noticed. Being a lawyer is not just about knowing the law, but also bringing out the confidence in your client. Never fib, if you do not know something check it up and then advice. Research is an imperative part of your learning curve. Write articles and be exposed to changes in the areas of law. And last but not the least, it is imperative that through the years you study the trends in the profession, and your choices are marked by this as your future will be shaped out to be due to these choices.
Did you ever imagine that you would become Partner some day?
Yes, I knew from the very beginning that I would be part of the law firm culture and I had already envisaged that being a partner was definitely going to be on my bucket list. I think its an aspiration we should all keep, to reach the top, that keeps the adrenaline rushing, and we do not get bored of our profession. Pick challenges in whatever you do, and do not rest with one.
Could you tell us what a typical work day entails for you?
Well, I do a lot of my business meetings in the first half of the day. We have administrative decisions to be taken which we do through the day.  Most of my day goes in conference calls, meetings and tackling work. My time is divided between intellectual property and corporate queries. I also do a fair bit of business development for the firm and hence, meeting and sitting on committees also takes some time.
How do you stay updated on the latest legal developments?
I read a lot of judgments and articles. Reading legal books are more when doing opinions. However, I do make it a policy to subscribe to various legal updates that come to me. Recently, with technology, legal Whatsapp groups are in, and this exposes are fairly quickly to the latest law developments.
Lastly, what would be your tips to aspiring lawyers?
Work hard.

Take initiative.

Do court work, you will see a definite difference in your attitude as a lawyer.

Read.

Never say no to any kind of work, more the experience the better the lawyer you will be.

Never say no to a client, even if it is a small matter, take it up and execute it with equal gusto as a big matter, you are in the business of building relationships so every bit counts.

If you are thinking of a company job/NGOs your organisation comes first, never substitute the hard work for the company for anything else. Integrity will always see you a long way.