Prachi Vijay is an Associate Consultant at Ernst & Young. She graduated from Government Law College, Mumbai in 2013. While in college, she explored various areas of law and has interned in several places including law firms such as DH Law & Associates and Ernst & Young, tax firms, consultancy firms and the Court. Soon after graduation she joined Intellistay Hotels Pvt. Ltd. as a Legal Executive where she worked for over a year before joining Ernst & Young. In this interview she talks about:
Law school experience at GLC, Mumbai
The importance of doing varied internships
Interning and working at Ernst & Young
How would you introduce yourself? Could you please share a little bit of what motivated you to pursue law as a career?
I graduated from Government Law College in 2013 and am currently working with Ernst & Young as an Associate Consultant. I come from a very small town where there are only three types of career options available- Government job, Medicine and Engineering. Anything apart of these is pursued only when you are not good enough to secure one of the three jobs.
Not wanting to follow the conventional course and clueless about what to do, it was actually my late grandfather who motivated me to pursue law. While studying for 12th Boards, I was staying at my grandparents place. He kept on telling me how honourable the legal profession is. The seeds of legal studies were sown then. Consequently, I entered law school and by the end of first year, I was certain that this is what I was meant to do. So, what started as an experiment became a passion in no time.
Tell us about your college life at GLC. What all activities did you partake in?
Government Law College was an experience par excellence. Most of the times, students were involved in the co-curricular and extra-curricular activities. Committee meetings were frequent and it was there that the best friendships were made. Throughout the year, GLC holds a wide number of activities including moot court (national and international), debates, sports, study tour, guest lecture, etc. I was in the organizing team of most of the events that the college used to organise; Students Council ad hoc, Magazine Committee, Placement Committee, Alumni Association, to name a few.
As far as academics were concerned, the practical exposure was immense. The classes would finish by 10:30 a.m. and I was interning full time throughout the year. So, whatever was being taught in class, I had already worked on them at the law firm where I was interning. The concept became clearer. I managed to inculcate theoretical as well as practical knowledge at the same time. This made studying easier and interesting. Five years passed in no time and voila! I was a lawyer already.
What were your areas of interest during your graduation? How did you go about developing expertise and knowledge in these areas?
My areas of interest were Company law, IPR and Arbitration and they still are. During my internships, I worked extensively on these areas. When you are in your 2nd year of law school, you are not taken too seriously and you end up photo copying, scanning and at the most researching, for the entire duration of your internship. So, I would go around the law firm asking people to give me work involving Company law or IPR or Arbitration. As a result I not only researched on the cases at hand but started drafting notices, giving legal opinions, making and filing trademark applications and drafting opposition.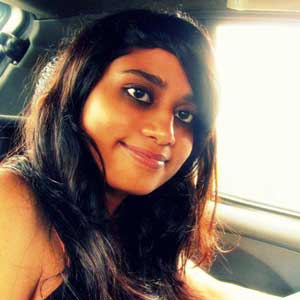 What kind of internships did you do in your law school? Which internships will you consider to be right at the top and why?
I am originally from Patna. The first time I came to Bombay was when I got admitted to GLC. So going back home for vacations were the only thing I looked forward to in those days. As a result, my first 2 internships happened back home.
For 2 months, I interned with a Senior Advocate at Patna High Court, Mr. Keshav Srivastava. I learnt the basics there: Court proceedings, researching, etc. Also, it completely shattered the picture I had in my mind about the Court.
My second internship was at a CA firm. It was a CA firm but it taught me the intricacies of taxation. As a result, my interest in taxation grew manifold and this helped me in getting an internship at a later stage at TLC, which is a taxation firm based out of Bombay which specialises in Tax litigation.
However, the internships that played a major role in grooming me and preparing me for my legal career were DH Law & Associates and Ernst & Young. I joined DH Law when I was in my 3rdyear and was subsequently promoted from an intern to a paralegal. Consequently, I was there for more than a year and worked mainly on corporate law, IPR and arbitration. This internship by and far clarified the confusion of most law students: whether to pick corporate law or litigation.
In the last year of my college, I started interning in Ernst & Young where I dealt with extant state, national and international laws. All in all, I explored almost all the areas of the legal field during my college years.
I don't come from a law background. So getting the first internship was difficult. I was dependent upon my grades in college for that. However, after much try once I secured the first one, all others followed quite smoothly.
Did you find that your law school education had prepared you sufficiently for internships and your job?
Law school is an experience in itself. In GLC everything is student driven. Whether you are organising an event or helping your seniors to get placed. Everything is taken care of by the student bodies which are headed by professors. All the execution work is handled by the students. From getting the bouquets for welcoming the guests at the event to going to law firms to invite them to take part in the placement program, everything was managed by the students. So, GLC ingrained in me a sense of responsibility. And the moment you become responsible and answerable for your work, half the battle is won. Practice years teach you the nitty-gritties of the legal field. But the basics, the concept, the root is learnt during the years of college.
Did you learn any skills while interning? What are these skills and how did you acquire them?
The top things that I learnt while interning were patience and how to work under pressure with stringent timelines without compromising on the quality of work.
If you don't have a legal background, the only thing that might help you in securing your first internship is a good CGPA.
When you have contacts, it becomes easier to get into a good law firm for internships from the very initial days of law school. Having said that, contacts may land you into a good internship but whether the law firm is going to retain you or not depends upon your willingness to work hard.
What do you have to say about mooting at law school and legal writing for journals?
Mooting gives you a picture of what it would be like when you finally step into the legal field as a professional. It improves your researching and your ability to put your arguments in front of others. While mooting improves your verbal skills, legal writing improves your writing skill. Both of these are extremely important for your overall development as a lawyer. I cannot comment on whether they add bonus value to your CV or not but they certainly enhance your capabilities.
How did your appointment take place at Intellistay Hotels Pvt. Ltd.? What worked for you in securing the job? What kind of responsibilities you were entrusted with?
I'd interned in all possible areas-Court, Law Firm, Consultancy, Tax firm. The only area that was left to explore was a Company. The initial years are the only time when one can experiment and explore so when I got to know that there is a vacancy in a hospitality company for legal post, I jumped at the opportunity. I applied directly through their website and after the telephonic interview, I was called for personal interview. Within a week's time, my appointment got confirmed and I had to join the following week. I worked there for a little more than a year. I was mainly responsible for the day to day legal issues of the company; for e.g.:- drafting and reviewing legal documents like lease, Contracts, MOUs, etc.; hospitality laws and regulations, liaisoning with various departments like Municipal Corporation, Excise Department, Police, etc. for acquiring various licenses including liquor license, trade license, etc.
What would you suggest a fresh law graduate should do to hold spirit and utilise the opportunities available during the first year of graduation?
The initial years of a law graduate play the most important role. You are no longer a law student and neither are you an established legal professional. This is the time to learn, to grasp, to get involved and make the most of it. Once you are well equipped with the work at hand, success becomes inevitable.
You currently work as an Associate Consultant at Ernst and Young. What prompted you to make this choice and what made this shift possible?
I worked at IntelliStay Hotels for over a year. It will always be special because it helped me become independent. While I was very happy with the work entrusted in IntelliStay, when an opportunity came along from EY, I knew I had to take it. The basic aim is to grow. The initial years are the best time to grow.
How did your appointment at E&Y take place?
I had already interned at EY for almost a year during college days. One of my seniors approached me when there was vacancy. While recruitment happens through the traditional method in EY, since I had worked there before, I only had to go through the telephonic interview. The recruitment was smooth.
We would love to hear about your work profile. Being an Associate Consultant, what are your responsibilities?
My basic work at EY is to help the clients in executing their plans and business. A normal work day starts with a cup of tea and a briefing of what a particular client wants. Once briefed, time lines are set and everyone gets to work. At EY, no one hovers over your head watching whether you are working or not. Everyone is just concerned about the quality of work and its completion within the stipulated time. So, responsibility comes right from the junior most post. You are responsible and answerable for your own work.
What have been your failures and successes? What were the biggest hurdles and challenges in the first few months?
Shifting from a Company (where the work is limited to the matter concerning the company) to a Consultancy (where work revolves around the requirements of the client and you are expected to work on a number of issues at the same time) is in itself the most challenging task. The first few months at EY were difficult for the simple reason that people here are very particular about providing nothing but the best service to clients and for that you are expected to go beyond your comfort zone. Fortunately, my seniors were always there to help. The healthy work environment made this transition very easy.
What are the primary professional ethics you follow while at work? How do you deal with mistakes or errors?
EY has a code of conduct and you are not expected to breach it. Client's information is confidential and in no circumstances it can be discussed with people that have no business. Social media is to be handled with responsibility. There is absolutely no compromise on the integrity of the firm. At EY, there is hardly any scope for error or mistake.
How do you keep yourself abreast with latest industry news and trends?
Social media today is so strong that it is not at all difficult to reach the nook and corners of latest industry news.
Many young lawyers at corporate firms complain about the work being too exhausting, and that maintaining a work-life balance is just not possible. Could you share any tips on this?
It's all about the priorities. Once out of law school, the priority is to work in a good firm or a company. The basic idea is career growth. During the initial years, the question of whether one would be able to maintain work-life balance should not seep in. Once the initial years are done and dusted with, there is always a choice to work at your own terms. The career growth in legal field is comparatively fast if you are willing to give your 100%. When I got my first job, I was willing to look beyond the work load and the time schedule. I just wanted to learn and work. I compelled my bosses to give me tasks that no one was willing to take. Within no time, I became indispensable to my company.
There can never be a work-life balance. You either work or you manage your life. Work is my priority right now too. Five years down the line, may be life will be my priority and I'll work accordingly.
What is the procedure to apply for an internship and recruitment at E&Y? What do they look for in their prospective employees?
Recruitment at EY happens through the traditional way of interview.
It's a three stage process-
a) shortlisting your CV;
b) telephonic interview including HR round; and
c) personal interview.
EY looks for people who are responsible and responsive and are willing to take charge of things.
Is there any other tip you would like to give to our budding professionals?
Patience is a virtue. I was rejected by a number of recruiters before being finally employed. And a year and a half later, I am at a happy place. I look back and I thank them for not hiring me. There is no substitute for hard work-whether you are litigating or joining corporate. Just be passionate about whatever you are doing or don't do it at all.
Like Charles Bukowsi said: "Find what you love and let it kill you."