Prashant Mali qualified in Law from Mumbai University in the year 2009, thereafter he pursued his Masters in Law from the Mumbai University itself. Prior to 2009 he had gained a Masters in Computer Science and had been working in the domain of Software, Networking and IT security for about a decade.
Having various accolades to his name like the "Best Cyber Lawyer of 2017″ by India Legal Summit & Awards and "Cyber Security Lawyer of the Year: India" in 2016 by Financial Monthly Magazine of UK, he is the chairperson for Cyber & Law Foundation (an NGO for Cyber Policy, Research and Awareness) and at the Cyber Law & Security Committee of Indian National Bar Association.
As a professional he is the President and Founder of Cyber Law Consulting (Advocates & Attorneys) where he deals with Cyber crimes, E-commerce, Privacy and Intellectual Property Issues.
Prashant is also a regular speaker at national, international conferences and seminars and occasionally takes up training workshops for Mumbai University professors, Maharashtra police, Indian Air-force, Boards of Directors of various Companies and Law enforcement agencies as well.
In this interview, he talks to us about:
His fascination with Cyber and IPR Law.
Some of the high profile cases he's dealt with.
The skills to become an effective litigator.
The importance of cyber awareness in the digital world.
How would you like to introduce yourself to our readers?
I am a human being trapped in lawyer's robes often caught in trivial decisions of taking or rejecting a case on moral grounds though professionally it is not proper. Shiv is my Guru and the light shown by him via intuitions and thoughts are my essence of being what I am today. I often dream first and then try to achieve the same, my people around now are aware of what my next big dream in terms of work and social work is.
What motivated you to pursue a career in the legal field?
(Prashant is the only distinguished Cyber Security & Cyber Law Expert Lawyer in India to have Masters in Computer Science and Masters in Law with prior working experience in the field of S/W, Networking & IT security.)
As said earlier, after I finished my Yoga & Marshall Art education something in my mind pointed towards combining technology and Law, it clearly said you have a judicial mind with confidence and you need to get formal education to practice and I rightfully followed the same.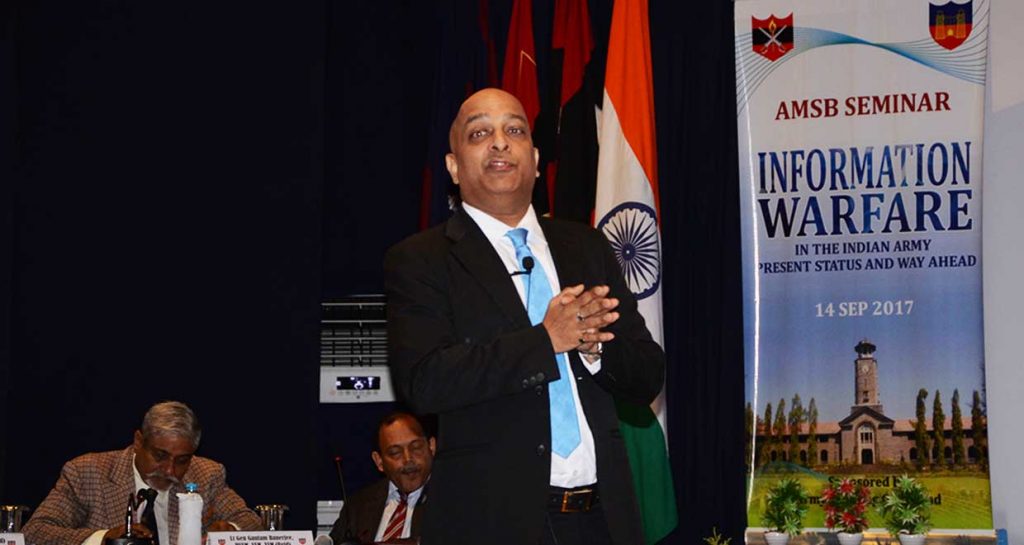 Were you always fascinated by the field of Cyber & IPR Law?
I had joined Law to be practicing only in Cyber Law, IPR and whatever has technology in combination with the Law. I was never junior to any lawyer, I started my own practice in my own purchased office which I bought by selling my investment in land and in shares. My first client was UTI Technology Services Limited and that time the issue I handled was of fake PAN Card. My first passion is cyber and I am living my dream for that I am thankful to the Almighty.
What were the challenges you have faced in building your career as it stands today?
(Prashant has an experience of twenty years.)
Even if I had  ten years' experience working in IT industry and working at CMC Limited in my last job, when I started my Law firm specialising in Cyber, IPR & Tech Law, I had no work as people failed to understand what I do and what cases should come to me. I realised that the police and judiciary both are not well acquainted with the implication of Cyber Law for cybercrime. I figured out that Policing in cyber is also in hunky dory state so I have converted the Information Technology Act, 2000 in Marathi the local language which the police use in the State of Maharashtra. The complete first edition of the Act in Marathi was distributed free to police across Maharashtra. I also wrote a book in Marathi "Cyber Gunhe va Cyber Kayda" which is now in 5th edition. The idea was to create awareness among civilians and police. This simplified book I converted into English i.e. Cyber Law Cyber Crimes Simplified which is forwarded by Justice Madan Lokur of Supreme Court and remains one of the highest selling books on Amazon. Hindi version of the book is also available for masses. The biggest challenge I faced was fewer clients and which I continue to face so as awareness levels are low and frankly my fees I have kept premium since day one.
What are your views on the importance of higher education?
The LL.B. qualification in India, I feel is the beginning of legal education that one acquires. To develop a judicial mind one has to do his specialisation via a master or a PG degree and has to give minimum 2-3 years of practical's, to understand the field of his choice. I advise that law students should follow two principles for making career in Law-One; while starting their career identify their passion or interest and Two; is choose a stream of Law which is expected to mature in next 3-5 years.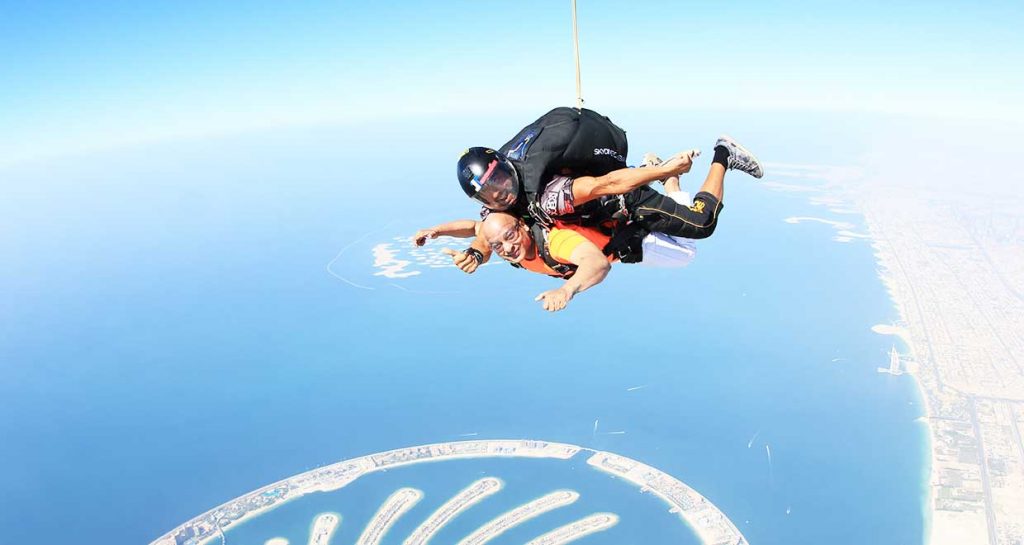 Congratulations on being accorded the "Best Cyber Lawyer of 2017" award by the India Legal Summit & Awards and also the "Cyber Security Lawyer of the Year: India" 2016 by Financial Monthly Magazine of UK! What do you think has led to these recognitions?
Every award I have won has weighted me on my success of professional assignments in litigation, my authorship work, my social work of spreading awareness amongst judges, police, defence forces, bureaucrats, ministers, teachers, corporates, and students. My social work for the society which includes taking pro bono cases and standing as an intervener lawyer. My cyber policy & Law related inputs to the Government, which are implemented. My mentorship efforts are for the young and uninitiated.
What are the skills that one needs to develop an effective litigator?
An effective litigator in cyber and technology related cases is not the one who understands technology & Law but who understands and reproduces it in the simplified format and put up your case before the courts keeping in mind Rule of Law and procedures of various courts. I feel a good litigator needs confidence and confidence comes from knowledge and understanding of the matter in hand. A tech lawyer needs to study double i.e. technology as well as Law and then understand concepts which intersect, compliment and interfere. I recommend students to participate in moot, practice with the drafting, read different kind of judgments and attend courts during college. English speaking, body language, grooming, using gadgets, using the internet are some of the other soft skills a good litigator should be equipped with.
As the Chairman of Cyber & Law Foundation, what are your roles and responsibility?
Cyber & Law Foundation is an NGO registered in 2004-2005. We are involved in Policy Research and Awareness work. I am the founder and chairman of the NGO and as of now, I finance the NGO from my personal earnings even though we plan to get funded in future. We formulate and send new policy related suggestions to the Government of India. We have conducted independent research on cyber terrorism, revenge porn, internet safety etc. We are co-partner to an event inaugurated by Chief Minister of Maharashtra called National Conference on Cyber Psychology. We conduct various cyber-related awareness workshops across India in schools, colleges for police and citizens.
As a proponent of academia, do you feel that law schools produce socially relevant lawyers equipped to handle the real world practice of Law?
Absolutely! Just that the percentage of such socially relevant lawyers is below ten per cent. Specifically, law schools have the minuscule percentage of below five per cent who come in practice as these law schools and students studying in law schools eye for campus placement and it is always for the corporate job or in law firms which do very less litigation work. I feel the law students eye for the package after their graduation and such packages are never offered in first two years of practice by a practicing lawyer or a law firm in pure practice. I am appalled that even NLSIU graduates and masters are not interested in practice. Law ministry & Bar council should do something about this. I feel compulsory internship for students and compulsory quota for lawyers to keep interns can solve this problem to some extent.
Since you used the word "As a proponent of academia" I need to mention that Amity University has conferred upon me title of "Professor". But I am not using the same as my name would be crowded as I am also shortly due to get my Ph.D. in International Cyber Law & Cyber warfare.
You have quite a lot of publications to your name, how do you find time to write in your busy schedule?
Books, articles, quotes in newspapers and interviews on television help me dissipate my knowledge and experience and I feel I am morally obliged to make society cyber safe and cyber aware. I am passionate about speaking and writing about tech & Law topics. My style is simplified writing, which common man understands. I write everywhere whenever an idea strikes me, I have written many articles on my iPhone while travelling. Early morning or late evenings are the best time when I start writing, till my writings are relevant to the society for spreading awareness I am going to keep writing without any monetary expectations. Every amount I get out of my books goes only for charity. The best research papers, I have authored till date are the one published this January, where I have proposed a landmark Definition for Cyber Weapon in Techno-legal context published in International Journal of Cyber Warfare and Terrorism (IJCWT) Volume 8, Issue 1 by IGI Link: https://www.igi-global.com/journal/international-journal-cyber-warfare-terrorism/1167 , the other paper is titled "Privacy Regulatory & Legal Framework in India" for Jan 2018 Volume 7 Number 1 of International Journal of Law and Policy Review (IJLPR) published by NUJS. Link: http://www.ijlprnujs.com/ijlpr_2018_vol_7_no_1 .
The best one for Law & Enforcement is on Cyber Forensics or Digital Forensics titled as Low Cost And Ultra Low Cost Digital Forensic Imaging Devices published in International Journal for Science and Advance Research In Technology (IJSART) Volume 4 Issue 1 Link : http://ijsart.com/Home/IssueDetail/19491 .
What kind of cases do you handle?
(Prashant has been involved in various landmark cases that have shaped the Law relating to Cyber Law in India.)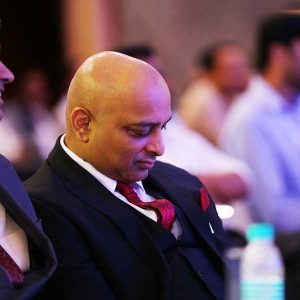 My team and I, handle cases on 5 fronts namely 1. Criminal Courts (Bail, Court trial, Arguments, expert opinion, Drafting and filing cases with police, lodging FIR, etc.) 2. Civil Courts (filing complaints & suits for damages and compensations, getting blocking orders etc.) 3. Arbitration (Arbitrating matters involving data theft, source code theft, trademark theft, copyright violation, Bitcoin issues, e-commerce issues and matters involving technology or Electronic evidence) 4. Intellectual Property related cases (Registration of the Trademark and Copyright, infringement litigation at WIPO or in courts, arbitration etc.) 5. Legal Consulting and Expert Opinion in my office for all court & non-court matters.
I have handled cases of Shapoorji & Pallonji Vs Mahada, NIC & Ors in HC & SC which talks about e-tenders and Digital Signatures. I have handled Naaptol Versus Big Deal (A Raj Kundra & Akshay Kumar's Company) and Ors a sensational case of source code theft. I am handling India's first case of Identity Theft i.e. Rita Basu case. I helped prosecution side in two important matters the one of Palghar Case of Section 66A and the other case of Panvel Court where for the first time in India 5 Nigerians were convicted of cyber fraud. I have handled landmark case of Sunny Leone of her porn website. I have taken the highest number of favourable orders before The Adjudication Officers Court for online banking fraud (i.e in common man's lingo cybercrime civil court for matters till Rs. 5 crores).
Bitcoin is the new buzzword, how will the future be affected by it?
Bitcoin and crypto currencies are the favourite investment destination for the uninitiated, but let me tell you, I am handling various clients who either want to make an ICO or those who have bitcoins, their bitcoins are stolen or people who are being scammed by bitcoin scamsters who lure people with bitcoin for further appreciation with various schemes. Even the common is lured with various MLM schemes around bitcoin, where often bitcoin is the name used for namesake and actually no bitcoin trading is involved. I see BlockChain and the new competitor to BlockChain. Hash graph both have future in the security market. I have my reservations about using bitcoin as a currency in a country like India where digital literacy and Law and Order in cyberspace is an issue.
As a parting message, what would be your advice to the next generation lawyers?
There is a need for techno legal trial lawyers today like no other, and the future will require great techno legal trial lawyers even more than the present as fewer and fewer lawyers these days are given the opportunity to try cases. Never get discouraged by someone telling you "you can't do it this way". A smart, hard-working junior associate can single-handedly win the case if he or she works hard, thinks creatively and refuses to take no for an answer.
Prepare, Prepare, Prepare (And Then Prepare Some More). When the time comes for your first trial (or any trial, for that matter), there is no substitute for preparation. Just because you are a newer lawyer does not mean you cannot know every document, every fact, and every witness better than anyone else involved with the case. Use Information Technology as an aid for your profession, wear confidence on your body and specialize on the day one of your practice that will make you a winner in some time to come.