Prashanth graduated from Amity Law School in 2009. Prashanth also holds a Masters' degree in International Corporate and Commercial Laws under the University of London (International Programmes) with academic guidance from the University College of London and the Queen Mary College, London. Prashanth Varadarajan is currently working as the Legal Counsel in HP India's legal team and is based out of Gurgaon, India. At HP, his work profile includes providing legal support to deals, contract reviewing and negotiations, distribution and partner channels and litigation.
In this interview we speak to him about:
Working at MetLife India, Max Life, and IFFCO TOKIO India
His current role at HP
His experience thus far
Given that most of our readers are law students and young lawyers, how will you introduce yourself to them?
I am a second generation lawyer. My father, Mr. D. Varadarajan, is currently practising as an Advocate in the Supreme Court of India, Delhi High Court, and the National Consumer Disputes Redressal Forum. My wife, Vaishnavi, is also a lawyer and she comes from a family of lawyers as well. While my nativity is from Tamil Nadu, I have been brought up in New Delhi since birth. I did my entire schooling in New Delhi and then I did my integrated B.A(LLB) Hons. from Amity Law School, Noida (affiliated to Amity University). Later, I went onto do a Masters in International Commercial and Corporate Laws from the University of London International Programmes (with academic direction from University of London College and Queen Mary College).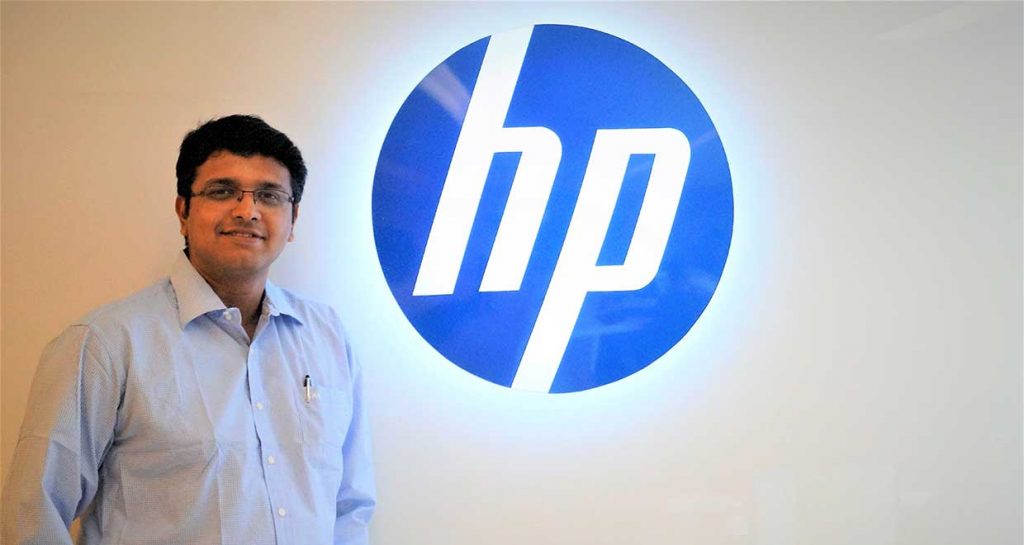 What made you decide to pursue a career in law?
As a kid, I would see the law books on my father's desk at home and these law books would be pretty thick in size. That used to intrigue me as to what all has been written in those books because of which they are so thick! At school, I used to take part in a lot of oratory and debate competitions and I used to win quite a few of them. I soon discovered that I had a certain skill at oratory and the legal field is one such, where oration plays a significant role. Further, during my high school days, one of my school mates happened to lend me John Grisham's A Time to Kill, which introduced me to the world of legal fiction. I was really inspired by the protagonist in that novel, a lawyer named Jake Brigance who vowed to acquit his client against all odds in a murder case, even facing death threats at times. I soon became a fan of John Grisham's novels and every novel would bring about some interesting legal fiction. I think all these factors had a role in getting me interested in the legal field and me eventually deciding to pursue a career in law.
How was your experience in law school? 
My law school experience was excellent. There were many events that used to take place in the law school or we were asked to participate in some external events. There was a nice blend of studies and extra-curricular activities, all of which were aimed at personality development of the students. I have participated in various moot court competitions, more notably, the Henry Dunant International Moot Court competition on International Law and the inter Amity Moot Court Competition. I was a part of the college cricket team and used to regularly participate in inter college matches and tournaments.
How has an LL.M in International Commercial and Corporate Laws helped your career?
I got interested in this area owing to the work that I was doing in the corporate sphere and also because I was wanting to have a cross border perspective on these topics. On account of globalization and liberalization of cross border trade regimes, today corporate and commercial activities are no longer confined to a specific geographical territory.  I felt that I, as an in-house counsel, should have an all-round perspective on the topic that I am working on and for all these reasons, I enrolled for the Master's degree. I must say that after completing the Master's degree and having gained intrinsic knowledge on the globalized nature of corporate and commercial laws, it has been of significant benefit to me while negotiating transactions or while giving an in-house legal advice to the business stakeholders.
What was your first job after law school? How did you secure it? 
I didn't join the corporate field immediately after law school. I initially practised for a brief period,  after graduation, before joining IFFCO Tokio General Insurance Co. Ltd. as Assistant Manager – Legal and Corporate Affairs. I had handled a couple of insurance claims related matters for IFFCO Tokio and I approached them for a suitable opening in their legal team. Things worked out well and I joined them. While the transition from a practising counsel to an in-house counsel was fairly smooth, I quickly realised that, unlike judges who would patiently listen to an arguing counsel on a point, the business stakeholders in  the corporate sector are actually interested in knowing only what business friendly solution is there in the offing. There is intense time pressure both on the business person and on the in-house counsel to arrive at a business friendly conclusion, though within the boundaries of law. Sometimes this would require an out-of-the-box thinking and solution. I understood that while the business stakeholders would appreciate all the academic and theoretical points that I can state, what they are really interested is a solution and risk mitigation.
How important is CGPA to recruiters? 
My personal take is that CGPA is not the sole determining criterion for selection of a candidate; rather it is just be one of the many criteria that recruiters look into. While our education system does give more importance to higher grades, a higher CGPA does not really reflect the true mettle of a candidate. While the parameters for recruiting candidates differ from one recruiter to the other, generally, recruiters look at a certain amount of smartness in the candidate, the ability to logically reason and analytically break down a problem, good communication and drafting skills and more importantly, the humility, willingness and the attitude to learn from one's mistakes and get groomed for a larger role in the future.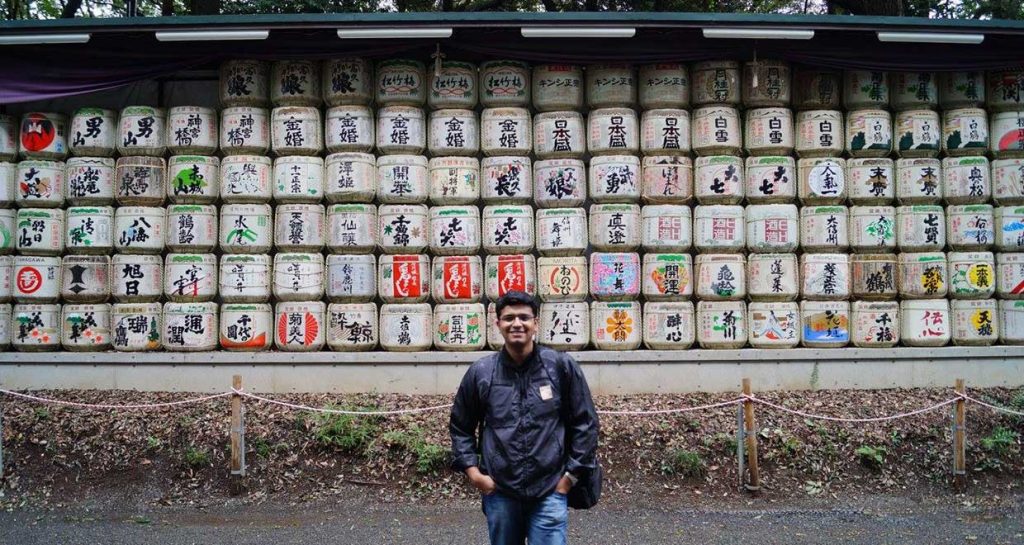 You practised law for a brief period post college. Can you describe your experiences? 
Practising law is a completely different ball game as opposed to reading or studying the law. The initial years are bound to be a struggle as the newly enrolled lawyer tries to find a footing in the profession and learning the tricks of the trade. The pay is also something which could be low. My advice to those who start out on their own, would be that if they have a passion to do litigation and if they feel that practising law is their life's calling, then they should continue to concentrate and be focused, notwithstanding the hurdles that they may encounter.
Can you tell us about being Deputy Manager of the Legal team at Max Insurance?
(As Deputy Manager of the Legal team in Max Life Insurance, Prashanth was the youngest person in a team responsible for the mammoth task of standardising contracts.)
Well, it was a humongous task. The mandate was to create common, standardized agreement templates which can be used by the subsidiaries of the Max India group. There are around five subsidiary companies under the Max India umbrella and all of them in diverse businesses ranging from Senior Living to Health Care to Life Insurance to Health Insurance. All these businesses had their own internal policies/requirements to comply with and well as regulations and statutory compliances to meet. What may be applicable to one subsidiary would not necessarily apply to the other. All these made the task of standardizing the contracts slightly complicated. Owing to regulatory requirements, some of the contracts could not be modified so as to create a standardized version applicable across the board. We were a team of four initially (the committee later on grew in size), segregated the contracts into standard and non-standard and created a checklist of all the standard contracts and all the standard and common clauses that form part of all these standard contracts. The non-standard contracts were kept out of scope of standardization since these could either be on account of a regulatory requirement or where they were not amenable to standardization (like a reinsurance contract with a reinsurer which the life insurance and health insurance subsidiary of Max would have to execute.). As the days progressed, we had created a depository of all the standard clauses, along with the respective verbiage against each of these clauses. We then got together to create a common verbiage for each of these clauses, that could be used across the board, irrespective of which subsidiary decides to use the clause. We had also created a standardized agreement template, which would basically be used for services deals, wherein almost 75% of the terms were standardized with the remaining 25% being left for modifications/inclusions from the scope perspective. While I did not get to see the actual implementation of these standardized agreements, since I had moved onto MetLife Insurance by then, it was a great experience for me to have been a part of the entire exercise and that too of this nature.
As Senior Legal counsel at MetLife insurance, what was your job profile? 
MetLife was another huge experience for me. The wide canvas of work and responsibilities gave a lot of exposure to me to activities and topics which I had never done before. At MetLife, I was responsible for managing consumer litigation, ensuring regulatory (India and US) reporting and compliances, providing legal support to HR, Admin, Claims advisory, review of Products T&Cs for submission to IRDAI, reinsurance contract review and negotiation, advising distribution channels, etc. At MetLife, I played a key role in the end-to-end setting up of a new distribution channel called the Insurance Marketing Firm (IMF) within the scheduled timelines, which made MetLife one of the early birds in the insurance sector in India to launch this new distribution channel. At the Legal Counsel's team meet at Goa in 2014, I was awarded the departmental award for ensuring innovation in legal department, for setting up and ensuring compliance of a process to deal with consumer litigation management within MetLife.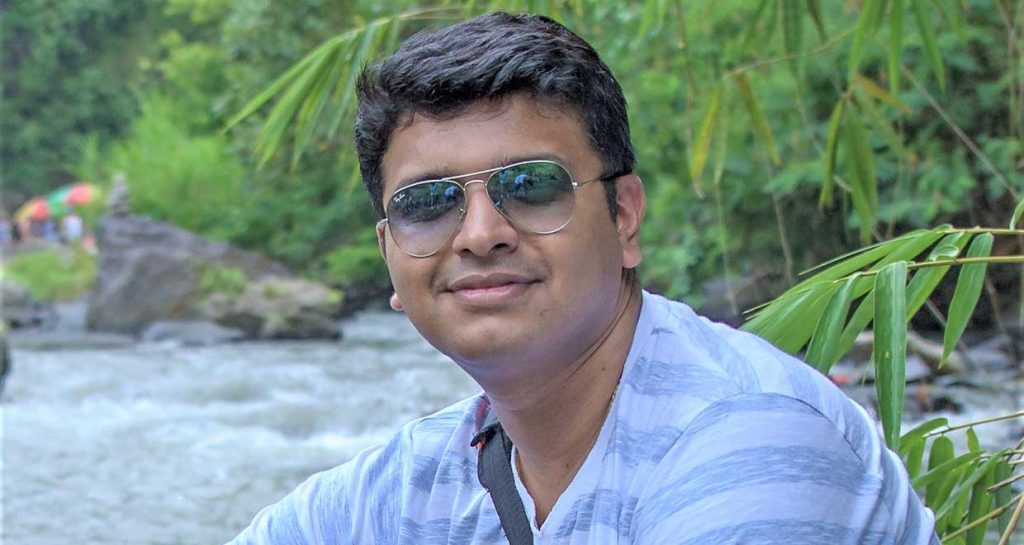 You are currently working as a legal counsel with HP. How did you secure this position? 
As an in-house counsel in HP, I play the role of a generalist and I currently provide transactional legal support, review of RFPs and tenders, contract reviewing and negotiations. I also advise on Competition law and Environment law related queries and issues. I also provide legal support and advice to HP's partner channel and distribution verticals and I also handle a certain part of the litigation. It is little less than a year since I have been a part of HP and I must say that the experience so far has been wonderful. As someone who has worked extensively in a highly regulated sector like insurance prior to joining HP, I find that HP provides the opportunity for a legal counsel to be innovative in his outlook towards work, something which a highly regulated environment wouldn't permit owing to compliance requirements or restrictions. Each day at HP brings about its own share of unique issues and opportunities, which make the job more interesting.
What got you interested in the insurance sector?
I got interested in the field of insurance because of my father, who has played a key role for the IRDAI, India's insurance regulator, in putting in place the regulatory framework for insurance industry, and he continues to be a much sought after attorney by the said industry for advice on various  key regulatory issues and solutions. When I passed out of law school, I used to assist him in the research of common law precedents and the regulatory trends in established insurance jurisdictions like the UK and US. Insurance is a highly complex yet interesting field and the intricacies of the same got me interested in this field. About insurance and the sector in India, in a nutshell, there are two major types of insurances: Life and General. General is a very fast field and the diversifications are multiple like Fire, Marine, Motor, Health, Liability, etc. In India, prior to 1999, only state owned PSUs had the monopoly over insurance: LIC for life insurance, while there were four PSUs for general insurance under the umbrella of General Insurance Corporation (GIC). In 1999, the Insurance Regulatory and Development Authority of India (IRDAI) was created by an Act of Parliament and it became the insurance regulator in India. The Insurance Act was extensively amended in 1999 to remove the monopoly of the state run PSUs in the sector and to open up  the sector for private players, with foreign equity participation. This has given consumers more options to choose from, as opposed to earlier times when the choices were pretty limited. The sector is highly regulated. Like every sector, insurance sector in India has had its own share of challenges and is currently facing headwinds in the form of high operating costs and expenses, but I am confident that  the sector will definitely tackle the challenges and do well in tapping the under-tapped market with product innovation.
What are the skills one needs to develop in order to succeed as an in house lawyer? 
In my view, in today's corporate environment, an in-house counsel has ceased to be a person who manages legal issues arising in corporate transactions. Today's in house counsels have a larger and well defined role to play, as opposed to the traditional in-house counsels. The in house counsels of today are expected to collaborate with business and other verticals and render strategic and cutting edge legal advice with an integrated approach. Naturally, an increased responsibility would require enhanced skill sets, but at the basic level, an in-house counsel needs to have the basic domain knowledge with good communication skills, both written and spoken. As a vital cog of the organization's decision making matrix, the counsel needs to have a sound knowledge of the company's business models and strategies and also be able to advise the business teams without resorting to legal jargon. The thrust should be to find a business friendly, logical solution to a problem without breaching the boundaries of law, by looking through the problem rather than looking at the problem.
How do maintain a work life balance?
Working as an in-house counsel, I generally have late evenings to finish critical issues or close something which is of an urgent requirement. The job sometimes involves working on weekends as well. For me, the best way to unwind after a long and hectic day at work is to play with my two and half year old son. He is the perfect antidote for my tiredness and his energy levels radiate onto me as well. During weekends, I try my hand at cooking as well and dabble in a bit of water color painting and digital photography. I do make it a point to visit the gym at least four days a week (going all seven days of a week is a bit challenging).
What advice do you have for our readers who are primarily college students?
Have confidence in your abilities and never get frustrated by rejections or failures. Also, never stop the learning process. Law school can teach you many things, but the world always teaches you new lessons that are never the part of the curriculum. Also, its good to make mistakes as you get to learn from them.  Be positive, the world is large and  it's for you to seize the opportunity.