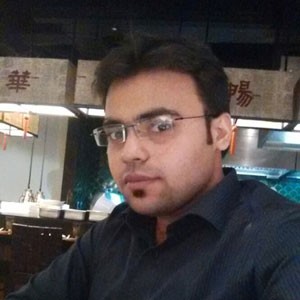 Pratika (pronounced "Prateek", as he puts it) is a graduate of the 2013 batch of RGNUL, Patiala. He is a working as an associate at Wadia Ghandy & Co., Bombay. He has a noteworthy academic, mooting and debating record and has gone about achieving things on the sole basis of his merit.
In this brash, honest and gripping interview, he sheds light on, inter alia:
His journey from an intern to an associate
Getting recruited at Wadia Ghandy & Co.
Importance of academics, moots and debates
Tell us a bit about your pre-university life. Did you have lawyers in your family? Why did you decide to study law? What inspired you to do so?
I was born to a teacher-mother and an advocate-father- a genetic profile looking at which, one might completely dismiss my childhood to have been immersed in the deep sea of books and knowledge. But thankfully my parents knew better and let me make the most of my childhood, which was filled with all the quintessential colours of masti, shararat, mohobbat and cricket. From gully cricket tournaments to getting thrashed by school teachers arguably every single day (and mostly in front of my mother, being a teacher in the same school), to writing my first love letter in the sixth standard (and being thrashed again, by my father this time), I have been there, done that.
Ironically, all ingredients forming the recipe of a good lawyer were missing in me all through my childhood, i.e., love for the books, clarity in thought and focus, etc. I was an avid debater, actor-director in plays, tabla player and a poet who dreamt of getting into the National School of Drama ("NSD") one day. But then, childhood is like a honeymoon- a short but wonderful, memorable phase of life, which is immediately followed by the shock of reality and responsibility. And that how NSD gave way for the entry of law in my life- suggested to my mother by a colleague and passed on to me as a lucrative career opportunity in the 21st century India. At first I was dismissive as I had grown up watching my father stare at piles of papers containing gibberish every single day and knew for sure that this was not my cup of tea. But then, I saw Damini. Sunny Deol (the actor) shouting "tareekh pe tareekh" (the dialogues) in a full- house courtroom (the theatre) and winning the case (applause of the audience) – the decision was almost instantaneous.
How would you describe your time at RGNUL Patiala? Also, please tell us one thing about your university days you regret the most, and one that gives you immense joy.
My time at RGNUL, in one word, was an 'experience'. It expanded the horizon of my world from one of the most backward states of the country to one of the most prosperous ones. I met people from different parts of the country, lived in a hostel, shared a room with a stranger, made new friends, got to understand the different (read drunk and bhand) states of human behaviour, engaged in petty batch politics, ego clashes with batch mates (and thus cold wars)- all of this and much more, all by myself. There were innumerable experiences, and each one of them had a lesson. I sincerely believe the transition from a child to a man is incomplete without spending some time in a hostel.
Time spent in university was an altogether different set of experiences. There was stiff competition in the academics as well as co-curricular activities which I learnt to cope with. At the macro level, there were several institutional challenges. We got over some of them through our efforts, learnt to live with some in a matter-of-fact-way. My most enriching experience on the campus came from a third kind of institutional challenge we faced- which could be overcome with some effort by the authorities, but what I saw instead was tremendous lack of will. I was quite often reprimanded by the authorities for asking the right (read wrong) questions, and that also brought me face-to-face with certain harsher realities of the world we live in.
One Regret- I did not channelize my time and energies at the right places and spent too much time regretting the choices I had made in life. This complex led me to create a superiority bubble for myself in the mediocre world that I lived in on which I kept floating it on the shallow waters for as long as I could. Had I come of out my bubble and dived into the deep ocean of knowledge and learning, I would have been a better person today.
Biggest source of joy- I could write a book on this one, but let's just say that amidst all the ups and downs of my stay at Patiala for five years, there was one perennial source of joy- not in Patiala but 67 kilometres away, in the city of Chandigarh. No matter what, I shall always rejoice my stay at RGNUL for as they say there is always a blessing in disguise- she is mine!
You were the "Best Student Advocate" in Stetsons 2010 and a part of the 3rd-best team. Also, you were a part of one of the top 5 teams at Henry Dunant. Please share with us the relevance of moot courts and what you've learnt from it.
I feel mooting is one of the most important events in the journey of a law student en route to becoming a successful lawyer. Most of my fellow colleagues would say that mooting is important only if one wants to pursue litigation, or to make the CV look fancy as you also pointed out. Here, I beg to differ with my learned friends. If you noticed in the first sentence, I have used the word 'lawyer' and not 'advocate' for a reason- I personally believe that success in moot courts are not only about your oratory skills, or a neatly formatted memorial. Rather, moot courts are a test of how much life you can pump into hypothetical facts and events and how many different vantage points you can create to interpret what is otherwise written in black and white. To accomplish this, one needs to (i) have thorough knowledge about the legal position; (ii) develop an out-of-the-box approach; and finally (iii) put it across to the other person (the judge) confidently, better than anyone else. I feel that these three qualities can be very effective armoury, be it in a courtroom, a negotiating table or a structuring meeting of a corporate transaction. Having given you all of this gyaan, let me also admit that my prime motivation behind mooting, and mooting well (remember my bubble?) was that it does look fancy in the CV!
You were also an avid parliamentary debater. What about it made it one of your passions in university? Do you believe good speaking skills are beneficial for a lawyer even if he's not going to litigate in the court?
Well, debating was not a passion I developed in my university days. I was an avid debater during school as well, and thanks to the constant encouragement by my parents, I had already participated in around a couple of dozen inter-school competitions before being admitted to RGNUL. However, I was introduced to the world of parliamentary debating only at RGNUL and frankly, it was an altogether different level of experience and joy (credits due here to my teammates Nitin Sharma and Sourabh Rath).
What drove me to debating since childhood? My love for speech, my desire to make myself heard and the sense of accomplishment I felt when my point of view prevailed over all others that were presented. I feel very sad that debating is always treated inferior to mooting and other co-curricular activities; it always plays second fiddle to the star 'mooting achievements' column on one's CV. As per me, a good debater needs to possess the same qualities I mentioned earlier in case of mooting- knowledge over a wide range of issues and events; an out-of-the-box thinking; and confidence to present your point of view better than your opponent. Additionally, one thing which differentiates debates (and probably makes it even more difficult) from moots is lack of time. In a parliamentary debate, you get a total preparation time of 20 minutes to prepare 3 sets of speeches on a topic you may not know jack about. It might sound scary, but what is does is that it teaches you to think on your toes. You have to keep evolving and re-inventing your arguments, and mostly during your speech. And needless to say- you better possess these skills before entering a negotiation room rather than your opponent possessing them and putting it to good use to counter everything you say.
Throughout university you managed to maintain an excellent GPA. How did you do it and how did it help you in your career?
Firstly, I don't think that being able to maintain a respectable GPA is any achievement to boast about; rather it should be the primary focus of every student. I mean, isn't that why we went to the law school in the first place?! Honestly, in my own eyes, all the extra-curricular achievements would have counted for nothing, had they come at the cost of academics. Having said that, to be very frank, I was never one of those nerdy types you would find mugging books in the library every evening. But the desire to do well in academics was always there, because I was clear that if there would ever be one thing which would always speak for itself throughout my professional career, it would be the first heading on my CV, i.e., 'Academic Credentials'.
On a much more serious note, for my academic success, I would like to duly credit my effeminate handwriting and the constant support of Gautam Bhargav (Roll No. 320) and Aditya Ranjan (Roll No. 322) during every single paper, every single semester, which motivated me and ensured that I attempted each and every question asked in the paper!
To my knowledge, you've never used 'jugaad' to secure your internships. What was your method of networking as a law student? What was the procedure you followed to apply for internships with leading law firms?
In my view, when you apply for an internship riding on your CV without any jugaad, the kind of response you get is highly driven by two factors- the name of your institution and your luck (your CV must reach the right inbox at the right time). While nothing much can be said or done about the luck element here, I certainly hope and believe that with the students of the so-called lower grade law schools doing tremendously well in whatever limited internship opportunities that they get, in the coming years, the internship selection procedure will become institution neutral. This would serve two purposes- one, it will ensure that the best of the candidates are chosen to get trained at the best of the places, irrespective of how they had performed in an entrance examination three / four years ago; and two, it will eliminate the infamous jugaad element to a large extent, which has led to many students (including me) feeling highly demoralised and demotivated during their college life.
As for how I could manage some of the good internships on my own, well, at first there was luck which created an opportunity for me, and then it was my hard work during a particular internship which led to better ones. You will appreciate the fact that the world we live in (especially law firms) is a very small place and networking is not that difficult if you actually give it some appreciation. Having said that, I also firmly believe that the only sustainable networking methodology is the one built on the foundation of your efficiency, and topped up by your confident, yet humbled and polite approach (never read that as a sycophancy- that is arguably the single most detested thing ever) while interacting with your seniors.
You interned at Wadia Ghandy & Co. ("WG") and then bagged a job offer. Please tell us about this journey from being an intern to becoming an associate. Any tips on how to crack a law firm interview?
I interned at WG only once and for a period of three weeks with the banking and finance team. Honestly, this internship was a real eye opener for me in terms of how little I knew about the law and how hard I still needed to work in order to find a place for myself as an associate at a good law firm. So, I never really expected to be called for a job interview or for that matter even a second internship.
However, towards the end of my ninth semester, I applied to WG and requested for an interview slot, which to my surprise, I was instantaneously granted. For me, it looked like the battle half won. However, with that frame of mind, I was in for a bumpy road ahead (a tip here is to always remember that that the real test is not procuring a slot for the interview, but the interview itself). Accordingly, the first round of interview was full of rigorous questions and answers (read questions and very few short answers). While I did somehow manage to advance to the next round of interview, a word of caution was thrown at me that my performance in the first round was not at all satisfactory and I needed to pull up my socks. In the second round there were lesser questions and lengthier answers and the interviewers were happy with my performance. Before I could jump up in joy for having procured a job offer, I was told that there would be a third round of interview, and this time with the big boss- Mr. Ashish Ahuja, the Managing Partner of WG. I was in serious doubt- given that I have already cleared the technical interview, would this be a personality evaluation round, or would there be more questions, difficult questions. Sensibly though, I prepared for the latter. Actually, it was not an interview at all. Rather, it was Dale Steyn charging at you on a WACA pitch with a swinging new ball and continuously bowling for five full overs with you having no idea after each ball as to what the next ball would be! The questions were not difficult, but absolutely unpredictable. I mean who could expect a question on Muslim succession laws straight after having terribly negotiated a question on renvoi?! But after getting hit on the body for quite a few times, I finally decided to do it the Rahul Dravid way- (i) Don't flash at every ball and know your limits; (ii) Confidently play the balls within the hitting zone; (ii) Even more confidently leave alone the ones outside the off stump of your mind. You might score slowly, but you will also have fewer edges, and therefore the risk to get dismissed.
Apart from a tactful approach during an interview, you also need an approach for the interview.  There are three suggestions that I would offer here:
(i) rather than delving too much into understanding the fancy sounding jargons like hedge funds / private equity / project finance, focus on three core areas around which most of the questions are built- Transfer of Property Act, 1882, Indian Contract Act, 1872 and the Companies Act, 2013;
(ii) keep yourself abreast with the day to day happenings in the legal world, including any latest statutory enactments and judgments; and
(iii) always remember that no interviewer expects you to know all answers, simply because you cannot. But it is important that every word written in your CV (from your assignments during your internships to your hobbies) and all related questions along with their best possible answers should be dancing in front of your eyes for all times during the interview.
One last thing- do not lie during an interview; trust me, you will get caught!
How has your experience been so far with Wadia Ghandy? Please talk to us about the work culture in Wadia Ghandy and Mumbai in particular.
My experience at WG has been very enriching. I have been working in the general corporate laws team led by Mr. Ashish Ahuja and it has been my good fortune to have worked directly with him on several matters. Particularly, I feel lucky to be working with seniors who not only give me good matters to work on, but provide a congenial work environment with a good work-life balance, which are things, as I have often heard, generally missing in a law firm setup, largely attributed to the tremendous work pressure and cut throat competition. I firmly believe that while the kind of work we get is very important for career building, the right work environment is equally important to ensure maximum efficiency. After all, if you ask an ISRO scientist to monitor the Mangalyaan while sitting in a fish market, I am not sure how that well would turn out to be.
Please share with us a few things you've learned after spending a year as a corporate lawyer, which you believe the young aspirants out there ought to know before they step into the real world.
More often than not, I hear the present interns and future lawyers say- 'one automatically gets to learn most of the associates' work while interning at multiple law firms for multiple times'. Please allow me to bust this myth for you. Whoever feels this way is living in a fool's paradise because honestly, you can never learn to work like an associate unless you have actually worked as an associate. And the reason is expectation, or in fact the lack of it. As an intern, you might be over enthusiastic about an assignment you have gotten from a partner (and you should be, too) but when you look at the same assignment from the eyes of the partner who gave you the assignment, you will be amazed to see where it stands on the weight of expectations. The quality of your work will always be judged as a student of law, and not as a lawyer. And going a step further, if you think that "wo associate gadha hai. Partner to uska kaam bhi mujhe de raha hai" it shows nothing but your naiveté. I have taken assignments as an intern, and now I give assignments to interns. And after being on both the sides, I can tell you- the qualities which will make you stand out as an intern at a law firm are dedication, diligence, humility and politeness (again, never read politeness as sycophancy- you will get the most-creepy-intern award at the end of your internship). Lastly, always try and be as professional as you can. I don't think I need to give any gyaan on the 'real world' after college- you will know it when you get there. Till then, no need to stress too much.
Thank you for giving me this wonderful opportunity to share my experiences. I am truly humbled. And allow me to end the interview in the words of our own rock star Prime Minister- "May the force be with you!" "Namoste!"