Pratyush studied law from KIIT Law School, Bhuvaneshwar, he graduated in 2013. Being a citizen of Nepal, he chose India to pursue B.Sc. LLB. After the successful completion of his bachelors, he is pursuing Advance Masters (LLM) in Intellectual Property Law & Knowledge Management from Maastricht University, Netherlands on a scholarship. He had interned extensively through the years of law school and published nearly 30 articles in The Kathmandu Post. In this exclusive conversation with Pratyush, we talk about:
Education and experience at KIIT Law School.
Selecting the appropriate publishing companies for his journals.
Interning at Asian Network for Free Elections (ANFREL), Bangkok,
Being a Member of New IP Lawyer's, a wing of School of Law and its research centre called SCule (Science,Culture and the Law) under the University of Exeter, United Kingdom.
Undergoing exchange programmes at The Office for Harmonization in the Internal Market of European Union (OHIM), Spain
Pursuing LLM in Intellectual Property Law and Knowledge Managment from Maastricht University, Netherlands.
Tell us a bit about your pre-college life. How did you choose to study law that too in India? Did you have lawyers in your family?
I come from the Biratnagar, city of influential leaders in Nepalese politics. Being the youngest child of my parents, I began the journey of my student life by following my elder sister's footsteps to one of the most prestigious schools of the city. In school, my inquisitive mind as a young student ran into almost all nooks and corners of the colorful life. I was not a great student but lived my life into the realm of education.
When I finished my intermediary, civil war in the form of a Maoist insurgency ended with the signing of the comprehensive peace agreement and formation of a Constituent Assembly. Nepal was in transitional phase(still in transitional phase), we were taking the first step towards building a constitutional democracy. During the phase, many friends opted to go abroad for higher studies which were never an option for me.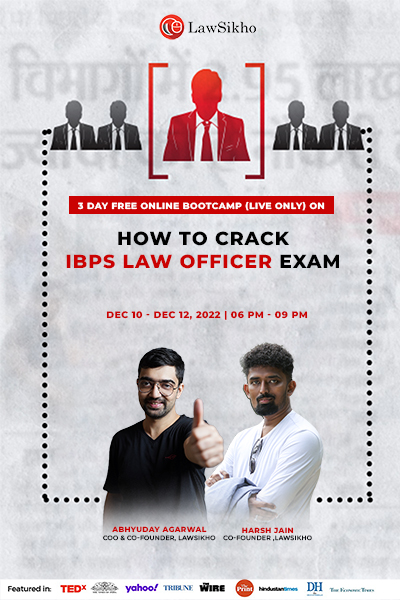 When I decided to peruse law there were very limited option in Nepal. Moreover, India is also not far away from Nepal, it was a convenient option. I was also attracted by the unique integration of law and science. So, I decided to join the B.Sc.LLB(Hons) stream in KIIT Law school, a newly born law school with a colourful dream, like that of mine of marking a mark of its own in the highly competitive legal arena.
Yes, I belong from a legal background, my father is a senior advocate practicing in Nepal and my grandfather served as a Judge of Nepal. I think I represent the third generation of lawyers in my family.
While in KIIT Law School you selected B.Sc. LL.B as your stream. What would be your advice to law aspirants about choosing a stream? Did it give you an edge over B.A. LL.B graduates? Does it have a long lasting effect?
In recent years, legal education has rapidly changed. The unique integration of law and science is an attractive career option. The law and science offer plenty of opportunity in the sector of forensic science and Intellectual property law. During my short working experience, I have felt that there are high demands for lawyers with scientific/technological backgrounds. Anyone interested in B.Sc.LL.B should keep in mind the course structure of the college offering the course. Make sure they have good science faculty and if you are interested in taking biotechnology as a major then well-equipped laboratory is important. I was the first batch of B.Sc.LL.B(Hons) course in my college, but I had some laboratory works. Fortunately, My university had separate well-equipped Biotechnology faculty which was an additional advantage for me. Since, there is not much of crowd of lawyers with knowledge of both the field, a B.Sc.LL.B(Hons) graduates do have an advantage from a job perspective.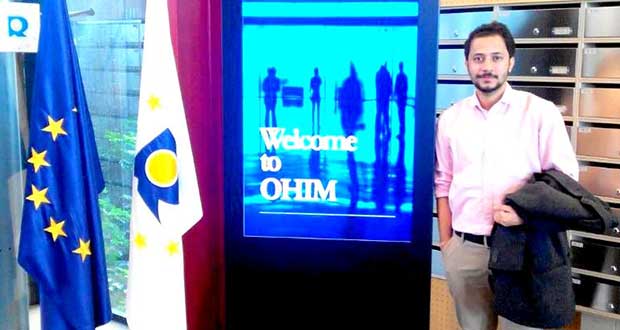 If I were a young law student who never wrote an article, how would you advise me to get started given that you yourself wrote a lot?
To be honest, I never pre-planned to write an article. Most of my articles are the outcome of my project which I did during law school or internship. Choosing a topic which is contemporary is important for publishing an article. I suggest law student to identify contemporary legal issues and continue as a project for the course. If you do your research honestly, then certainly you will end up publishing.
How would you select a specific journal and approach them for publication? What are the things you look for in a journal before sending them your article for publication? Can you tell us the steps involved in researching and structuring an academic paper?
Selecting a Journal is not easy, there are two important things, which I look before sending an article. Firstly, the journal timeline for a review process. When you research honestly, you get ambitious about the project and really want to publish in good Journal. But sometimes, a long review process of the journal is really frustrating. There were few Journals who replied me after a 15 months. It was really painful! But as a student you should never be discouraged by rejection or late replies. Before sending your article, it is important to know about the Journal well( just email and ask about timeline for review). Secondly, I see the focus area of a journalif your topic matches those area's or related contemporary issues than your acceptance chances are really high.
There are generally accepted ways of researching and structuring the paper. For me research is important, I try to gather as much of information from various sources like books, Journal, reports, internet etc. Once I gathered information, I tried to find contemporary issues/problem involved and put my thoughts in a logical way and roughly draft a research outline which will help not to divert from focus area. For any writing may be a newspaper or academic journal structuring is important. Your writing must reflect you thoughts and every section need to clearly link. Mostly importantly for academic writing reference/bibliography/footnote is very important. Generally, accepted standard structure includes Abstract, Introduction, research question, discussion (arguments advanced), conclusion/recommendation and bibliography.
How did you plan your internships and how did you go about applying for these internships?
(Pratyush has interned quite extensively through his 5 years at law school. Some noteworthy mentions are Anand and Anand; Asian Network for Free Elections (ANFREL), Bangkok, Thailand; Singh & Associates, Advocates and Solicitors; Sycip Salazar Hernandez & Gatmaitan Attorney At-Law, Philippines; The Ministry of Home Affairs, Parliamentary Affairs, Constituent Assembly and Culture, New Delhi, India; Enviro Legal Defense Firm, New Delhi, India and other places as well.)
Early planning is very important to secure a good internship. Mostly, I planned my internship at least a 6-8 months before. This is important because, you can never depend on one organization or law firm. You need to file a several application. The application process depends completely on the institute which you intend to apply. Most of the organizations where I interned had similar recruitment pattern, I just applied online with a short cover letter and resume.
What kind of work did you typically find yourself doing as an intern? Did your experiences vary significantly with the internships?
I had a diverse internship experience. My task and workload as intern completely depend upon where I was interning. In law firms, I had long working hours and mostly I ended up doing a lot of draftings, research on several issues and assisted litigation team. Some of the research which I did in the law firm was published in law firms in-house Journals. On the other hand, in an organization you mostly do research work, they will make you involved in the ongoing project. During my school, I was fortunate to do two international internships. First, at Sycip Salazar Hernandez & Gatmaitan Attorney-At-Law, one of the biggest law firms in Philippines where I was involved in commercial and Intellectual property division. I mostly assisted the team with the prosecution of trademark, patent registration, review of technology transfer arrangement, franchise and distributorship agreement etc. Second, at ANFREL, I researched on several electoral issues and assisted drafting team of 'Bangkok Declaration of Free & Fair Elections'. During my stay, I also got an opportunity to observe the election. It was a great learning experience.
What comprised your work profile as a Legal Researcher at the "Forum for Protection of Public Interest (Pro-Public)"? Please share with our readers.
Forum for Protection of Public Interest (Pro-Public) is one of the reputed organization in Nepal. It has a long history of contribution to socio-legal development in Nepal. Pro-public gives an opportunity a law student to voluntarily associate with the organization in different capacities. I was fortunate enough to associate myself with the organization during law school.
During my undergraduate, I had an experience of research work. At law school, I worked as research assistant in University Grant Commission (UGC) main project titled " Use of Forensic Science in Criminal Justice System: A futuristic Project". Similarly, I did some research work for Cobalt Business Counsel Professional Corporation, Ontario, Canada for few months. Furthermore, my research internship with Enviro Legal Defense Foundation, Nepal Law Commission, and The Ministry of Home Affairs, Parliamentary Affairs, Constituent Assembly and Culture, was largely based on legal issued related to Nepal. Maybe this gave me an edge than other candidates during the recruitment process.
Thereafter, you have joined Asian Network for Free & Fair Elections (ANFREL) as their Legal /Liaison Officer. Do you think, it became easier to get appointed because you have interned earlier at ANFREL?
I don't think so, internship experience helped me to get the position at ANFREL. ANFREL is a professional organization, they have transparent and heavy recruitment process. I came to know about the vacancy through a Newspaper. I did go through a screening process and had a very long interview by ANFREL Secretariat. Luckily, I got through the interview.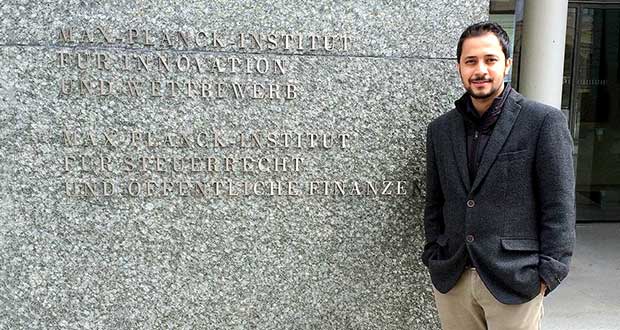 What kind of work does ANFREL do? Please brief us about the nature of work and responsibilities you were entrusted at ANFREL.
The Asian Network for Free Elections (ANFREL) was established in 1997, as Asia's first regional network of civil society organizations focused on elections and election monitoring. It strives to promote and support democratization at national and regional levels in Asia. Since it was founded, it has served towards strengthening the democratization of countries such as Sri Lanka, Nepal, Thailand, Malaysia, Cambodia, Pakistan, Bangladesh, East Timor and Indonesia.It is one of the most trusted and reliable International Election Observation Group globally. They mostly focus on three area: (i) Election observation (ii) capacity building (iii) campaigns and advocacy.As Legal/Liaison Officer, I was involved in providing legal assistance to the ANFREL Election Management/Observer team. During my tenure, I reviewed national electoral law and assisted the ANFREL team in making Observation manual and reports. In addition, I was also involved in organizing and co-ordinating meeting with several stakeholder, civil societies, and politicians and also observed Constituent Assembly Election. I must say, I had a wonderful experience working with ANFREL. They have great working culture and ethics.
Right after ANFREL, you went for LL.M. Why did you decide to go for higher studies?
Initially, I wanted go right after my graduation but later decided to take a break of a year. There is no reason as such, I always wanted to continue my studies and then focus in practice.
How did you go about choosing which college to go to for your LL.M. and did you ever consider Indian colleges? Was it the course or the university which mattered for you?
I was very clear that I want to do LLM in Intellectual Property Law from abroad. Since, I have spent five years at law school in India so I didn't want to have similar quality of education. So, never considered Indian colleges. The First thing I did was listing of colleges which offer LLM in intellectual property Law. I applied to three universities; School of Law University of New Hampshire (formerly known as the Franklin Pierce Centre of Intellectual Property) USA, Queen Mary University of London, UK and Maastricht University. I was accepted in all three. I got the scholarship from Franklin Pierce and Maastricht University and opted later.
Tell us about your LL.M year at The Maastricht University, The Netherlands which you are currently pursuing.
I am doing Advanced Master in Intellectual Property Law and Knowledge Management. It is a unique master program for lawyers, non-lawyers, and those with a degree in science of technology. It is popularly known as IPKM. The Advanced Masters IPKM are fully accredited by the Accreditation Organization of the Netherlands and Flanders (NVAO). The IPKM MSc is furthermore accredited by the European Patent office (EPO) for EQE remission. In addition, IPKM is a member of the European Intellectual Property Institutes Network (EIPIN) and a founding member of the Pan-European Seal Professional Traineeship Programme.
Maastricht University is known for the problem-based learning environment where students are personally responsible for their academic education. The IPKM is taught in a very closed group, where the student analyzes the problems through discussions, exchange knowledge. The programme is taught in socratic teaching, often using real-life cases, mock trials and assignment (mind it, it's not a piece of cake, it will dig you into the subject matter which we need to submit before class). The tasks are further discussed and analyzed along with lectures during class. Basically, it was fun working within a diverse class, amazing study visit. To conclude, IPKM provides a lot of opportunity for learning and networking. If you want to excel in Intellectual property, IPKM is the right choice! Go for it!!
How difficult was studying abroad in terms of finding accommodation, finances and settling in? Are there any scholarships for studying at the Maastricht University?
Not at all! Particularly, at Maastricht we have a very friendly student service center (SCC) which helps the international student in finding accommodation if needed. I didn't have a problem as such, I found accommodation through online. There are facebook pages which provide information on accommodation, and most of them are very reliable. Maastricht University do provide Scholarships for International Students which are available on University Official website. I was lucky enough to get a UM High Potential Student Scholarship, which really made my life easy.
How is the faculty & academic schedule (your typical day) at Maastricht? Given your experiences how would you pit Indian students with their foreign contemporaries?
The faculty staff in the IPKM are very diverse and immensely supportive. It includes professor and practitioner from different jurisdictions, most notably Europe, Asia, and the United States of America. We had a very intense module on US Copyright Law taught by Professor Edward Lee, Director of the Program in Intellectual Property Law, Chicago-Kent College of Law, United States. Similarly, some of module was taught by Professor of Queen mary University, the University of Nottingham, and few class were taken by European Patent attorney etc. In addition, we have series of IPKM expert lectures by practitioner's which enlighten us on contemporary IP issues. My day starts with waking up, and riding to the library, preparing for classes and assignments. There is always a number of readings for class, which are expected to be discussed in class. Generally, I return very late from the library in fact library is my sanctuary) and then I have to try and cook which I really hate.
Was there time enough for non academic pursuits at Maastricht? How did you find the study-life balance to be?
Not really! IPKM is very hectic!! (That's what you expect from competitive course) we get few days off in Christmas. But Maastricht is a beautiful place, there are several things to do besides academic. On balancing study-life, I am the right person to answer that, I always struggle.
Tell us about the course structure of an Advanced Master (LLM) Intellectual Property Law & Knowledge Management at Maastricht University.
The Advanced Masters in Intellectual Property Law and Knowledge Management (IPKM ) offered at Maastricht University Faculty of Law are designed to train graduates to work as legal practitioners or management in knowledge-intensive industries and research institutes. The IPKM offers two distinct degrees:
(1) A LLM degree focusing on comparative IP litigation and/or entrepreneurship, valorization and IP management
(2) A MSc degree for graduates of science and technology aspiring to become IP specialists, knowledge managers, or patent attorneys.
The IPKM course is designed in three main pillars
(1) the common course for both LLM and MSc student are taught together
(2) mandatory course for both LLM
(3) mandatory MSc track.
Some of the intensive modules offered is Intellectual Property in USA and Asia, patent drafting, IP enforcement, Intellectual Property & Life science among others.
For more information, you can visit
(http://www.maastrichtuniversity.nl/web/Faculties/FL/AdvancedMasterInIntellectualPropertyLaw).
How did you benefit from the different programmes you took up after admission to IPKM?
(Pratyush underwent a couple of training and exchange programmes after he had secured admission at Maastricht University, some of which are Module on Community Trademark at The Office for Harmonization in the Internal Market of European Union (OHIM), Spain; Study visit at European Patent Office, Hague, Netherlands; Attending Congress of European Intellectual Property Institute Network (EIPIN) organized at Maastricht University and Max Planck Institute for Innovation and Competition.)
IPKM as well designed course which aims to provide plenty of learning opportunities for the student. I had one module in University of Alicante in The Office for Harmonization in the Internal Market of European Union (OHIM), Spain, it was a great experience. The modules were taught by European trademark/design examiner and practitioners. Similarly, Congress of European Intellectual Property Institute Network (EIPIN) held at Maastricht and Max Planck Institute for Innovation and Competition/European Patent Office were two days intense discussion on contemporary Issues of Intellectual property Laws. In both, the event sessions were addressed by scholars from Europe and The United States. Personally, I really enjoyed these events, you get to know emerging issues in IP Law and also an opportunity for networking.
Please share a few words about you being Member of New IP Lawyer's, a wing of School of Law and its research centre called SCule (Science,Culture and the Law) under the University of Exeter, United Kingdom.
New IP Lawyer's is a network of young academic and practitioner in IPR. It is the initiative of Ph.D. student at the University of Exeter and have network representative at the University of Oxford. The network aims to encourage and facilitate discussion of the issues related to IP law both by lawyers and non-lawyers. Recently, the network successfully held the first annual conference: who owns the Arts and Sciences? At the University of Exeter where renowned academic like Professor Lionel Bently(University of Cambridge), Professor Charlotte Waelde among others were key speakers. The Newtork is relatively new, in a very less time it has received overwhelming support. New IP Lawyer's is also aiming to organise seminar series and several academic event. Stayed tuned at http://newiplawyers.wix.com/newiplawyers
Is writing is your hobby? How do you manage to write for newspaper on various issues beside your LL.M studies and other engagements?
(Pratyush has published approximately 30 newspaper articles till date at The Kathmandu Post& among others, on various issues.)
I enjoy writing it connects me with readers. I never took writing as a hobby, I started writing during my undergraduate. When I was studying in India, I always wanted to involve in socio-legal issues and give my opinion on such matters. The newspaper was the perfect forum to share my thoughts and involved in several issues happening in Nepal. After law school, I continued writing and still I regularly contribute on socio-legal/political issues in Nepal. It makes me happy when readers send feedback or point of disagreement on issues and it also helps to improve writing. I never take writing as a burden, whenever we come across interesting issues we always have an opinion, just that I gather my thoughts and write. Most important, writing gives me a lot of pleasure; I feel a sense of freedom.
What is your responsibility as a student member of Maastricht University for European Intellectual Property Institutes Network (EIPIN).
IPKM is a member of the European Intellectual Property Institutes Network (EIPIN). Every year few students are selected to represent as a student member of EIPIN where we get the opportunity to attend EIPIN congress and participate in the group projects. I was assigned with team project which consists of five student from Queen Mary Intellectual Property Research Institute(University of London), Munich Intellectual Property Law Center (MIPLC), Centre for International Intellectual Property (CEIPI) University of Strasbourg, Magister Lvcentinvs (University of Alicante). My team has already submitted our research project titled "Permitting Transformative Use and Copyright Law: The Case of Parody as Innovation" to EIPIN committee. It had a great time working together with fellow students.
What are your future plans? How do you plan to use the experience and the knowledge gathered at Maastricht?
I successfully defended my thesis, just winding up my course at Maastricht. Most probably I will be returning home in August, and practice litigation. Although, Intellectual Property regime is not very well developed back home which makes it more challenging to take IP as a career but again it give an opportunity to participate in the process to develop the field. The experience and knowledge gathered at Maastricht surely have given me in-depth knowledge about global IP practice which will surely help in instituting policy reform in Nepal.
And any word of advice for all the young law students out there?
Learn, question and make the most out of the law school. Make sure you enjoy your student life as well. Good luck!