Priya Rawal qualified in law from Pravin Gandhi College of Law in 2010 and worked at Dave and Girish as a paralegal and as an associate after graduation. Later, she served at a top tier law firm, Economic Laws Practice before she started working full time with renowned family law expert, Mrs. Mridula Kadam. She eventually steered into the role of a business lawyer and has worked with leading healthcare companies. She is also a Certified Life and Wellness Coach from the Symbiosis Coaching Institute (accredited through the International Coach Federation and the Certified Coaching Alliance). She is currently Senior Executive – Legal with Roche Diagnostics India Private Ltd.
In this piece, we talk to Priya about:
Her experience with assuming varied roles in the legal industry
The legal standards and practices upheld by the healthcare sector in the country
The difference between being a practicing lawyer and in-house counsel
The importance of trying one's hand at different kinds of law before settling for a particular role
Tell us a bit about yourself; what inspires you?
Born and raised in the city of dreams, I am an enthusiastic and ambitious person by nature. That reflects well in the choices I make, both personally and professionally. I trust my instincts and follow the path they take me along, believing that every experience is a stepping stone to the goals I wish to eventually achieve, in terms of my career and life in general.
My inspiration for everything continues to be the most dominant personal quality of my mother, which is happiness. I follow everything that brings me happiness and with that I can easily say my mother is the biggest inspiration of my life.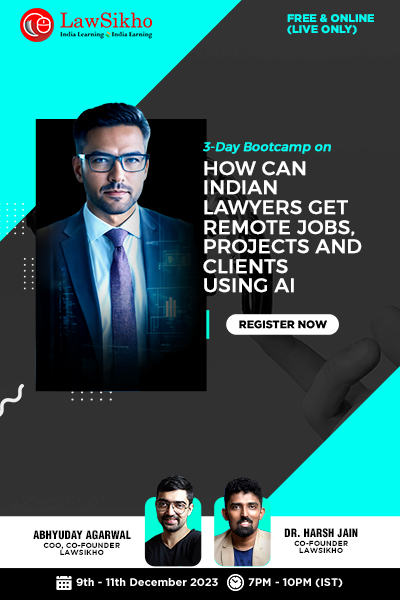 What led you to become a lawyer?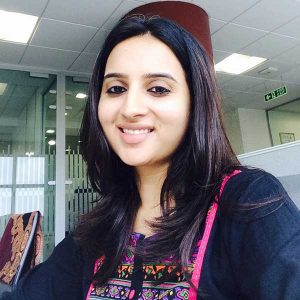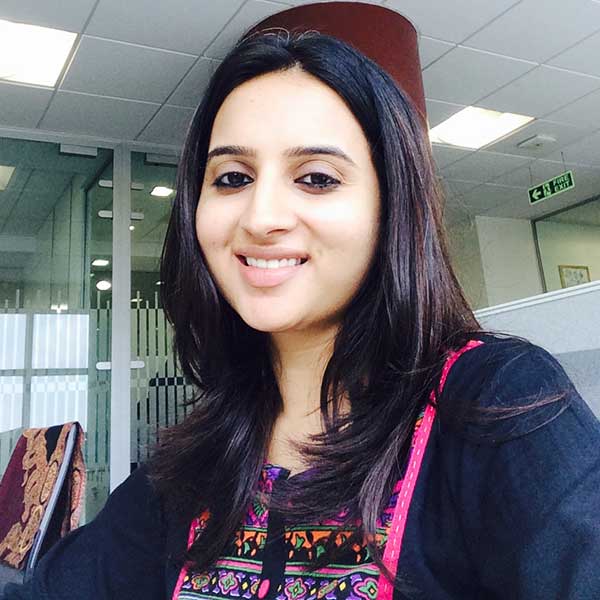 My decision to pursue law was more of an accident than a choice. I was born into a family of lawyers and for as long as memory serves, I remember watching members of my family read, draft cases and even argue, as much about law as about life. My father has been a major driving force in encouraging me to pursue law as he had immense faith in me. He was always encouraging of my inquisitiveness and thought I was a go-getter.
 How was your first experience working in a law firm?
My first working experience in a law firm was an eye opener. Before you start working, you don't completely understand the distinction between theory and practice. I have been fortunate enough to start my career as a student with a law firm that provided me with working opportunities at par with other senior lawyers and also encouraged me to handle challenging roles.
Tell us about your experience of practicing in the Family Court?
After around three years of working experience with law firms, I got the once in a lifetime opportunity of working with Mrs. Mridula Kadam, the distinguished family lawyer. Under her leadership, I grew not just as a lawyer but also as a person.
Being a family lawyer isn't easy; you need to be empathetic, strong, strategic and reasonable; and sometimes, all at once. You have a larger role to play as it involves life changing decisions for your clients. Practising family law has definitely been one of my best working experiences.
Moreover, for a well rounded career in law, it is important to understand the judicial system, appear in courts and learn the nuances of arguing, drafting and negotiation in a competitive environment. Dealing with different people is another aspect which plays a huge role in enhancing a lawyer's emotional intelligence and there is no better field than family law to closely understand the wide spectrum of human psychology.
How did the transition from practising family law to being an in-house counsel take place?
The transition was never planned. It just happens when you are open to new experiences, taking certain risks and keen on exploring alternative markets and working environments. I would emphasize that the younger you are, better are your chances at getting a 360 degree overview of the way things operate in different markets. I consider myself fortunate to have experienced working across such diverse fields because it has helped me understand what works for me and what doesn't.
Help our young lawyers understand how a typical day in a law firm would be different from being a practicing lawyer or an in-house counsel?
That's an interesting question. Let me just say, there is little common in the working environment apart from the fact that all roles deal with the legal issues of one's clients. A day in a law firm would perhaps comprise a series of highly urgent matters, placed back to back for the lawyer to tackle. The day would most likely be challenging in terms of juggling tough deadlines and quality output. The working hours in a law firm are also very erratic.
A practising lawyer's day is relatively far more organized, though they operate within a rather unorganized system. They are usually aware of the nature of the hearing scheduled in court and their appointments post court hearings. All they are never sure of, is whether the court proceeding will make substantial progress or just be adjourned to another date.
An in-house counsel's day would be better planned. They are occupied in meetings with the business stakeholders to understand their legal requirements. Having said that, the expectations are higher from a business lawyer as not only does it require understanding the law but also ensuring that the business operates efficiently within the framework of stringent regulations.
Which statutes regulate the healthcare industry?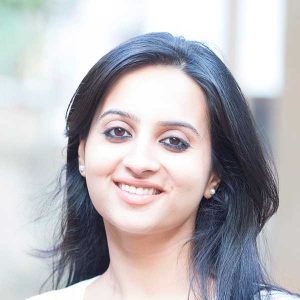 The healthcare industry contains several other industries within its fold, and therefore different laws are applicable to these different industries. By and large, the Drugs and Cosmetics Act, 1940, read with the rules, Legal Meteorology Act, 2009, Voluntary code – Uniform Code for Pharmaceutical Marketing Practices, Medical Council of India (MCI) rules and regulations, Drug Price Control Order, 2013, Drugs and Magic Remedies (Objectionable Advertisements) Act, 1954, healthcare industry codes are some of the important legal statutes that apply to healthcare companies.
What are the legal challenges involved in the promotion and marketing practised by healthcare organizations?
Provisions under the Drugs and Magic Remedies (Objectionable Advertisements) Act, 1954 and rules there under, primarily govern the advertisement of drugs. Uniform Code of Pharmaceutical Marketing Practices (UCPMP), a voluntary code, came into effect in India in  January, 2015 after years of deliberation, and laid down key provisions dealing with promotion of a drug, claims and comparisons of a drug, dealing with healthcare professionals etc.
The challenge as I said is to be within the framework and make business initiatives happen by striking a balance between legal mandates and business requirements. Dealing with HCPs is undoubtedly one of the most sensitive issues handled by healthcare organizations today and they are taking utmost care to manage the same by adopting watertight measures to ensure transparent collaboration with the healthcare professionals.
What inspired you to take up a Legal & Compliance driven role in your current organization?
For me, it has always been quality legal role over anything else. In my current role, I am a critical stakeholder in ensuring that marketing/promotional initiatives take place within the framework of Indian laws and regulations. There is a dash of everything, be it strategizing litigation matters, drafting, negotiating and advising on contracts, drafting policies that are business-centric and in compliance with the laws and regulations and also working on audits and global and regional projects. I must emphasize that minimum outsourcing of legal matters to law firms makes the experience even more enriching.
I enjoy working in an environment which provides room for discussions, debates and opinions. I try my best to leverage my learning as a Certified Life Coach and use it optimally to deliver high performance and mentor myself too.
What would be your advice to the aspiring lawyers?
Invest time in discovering your core strengths and which field of law interests you passionately. Experience of working full time with a practicing lawyer and a law firm, undoubtedly lays a strong foundation and provides a holistic overview. Make the most of the opportunities available at law schools by participating in debates, moots and related legal curriculum activities. Do not rush into anything only because it will pay you well or will look good on your résumé.
One of my other personal experiences is that it is extremely important to understand the 'why'. When you understand why you are doing something and how it impacts the firm or your client largely, work will become service and providing quality output will become ingrained into your system. Self awareness upon introspection or through coaching/mentoring will help you know yourself well; the rest is mere implementation and tracking the little milestones. I urge the young lawyers and students to use the coaching services available, which will benefit them motivate them to reach their fullest potential. It will acquaint them with the behavioral and technical skills that are required of a lawyer to succeed in their field.
Disclaimer: The views expressed by the interviewee are personal to the interviewee, and do not represent that of the organization she works for.