Dilip Taur is a graduate in law from MP Law College, Aurangabad, batch of 2003. He subsequently went on to pursue a master's degree in law from Mumbai University. Born into a family of agriculturalists, Dilip braved all odds to become a first generation lawyer. Astute in both civil and criminal law, Dilip has fought and won several crucial high profile cases in the past. He is perhaps known best representing former Maharashtra Home Minister Madhav Kinhalkar in the controversial case of paid media charges pressed against former Maharashtra CM Ashok Chavan.
With an illustrious career spanning over a decade and a half, Dilip has had experience in all levels of judiciary in India. Currently, Dilip owns and heads Dilip Taur & Associates, a legal firm that deals in filing cases at the Supreme Court of India, High Court of Delhi, National Green Tribunal, Delhi (NGT) and the National Consumer Redressal Commission (NCDRC).
In this interview, we speak to him about:
The importance of getting a hands-on experience in legal procedure versus classroom curricula
His experience practising before numerous fora, across all levels of the judicial hierarchy
Battling pressure in high profile lawsuits
His inspiring journey from a small village in Maharashtra to the Supreme Court of India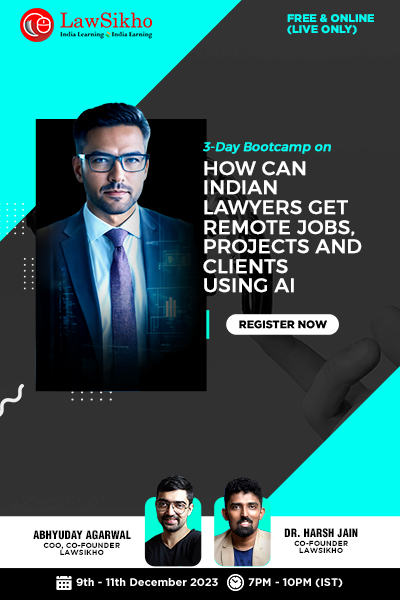 You graduated from MP Law College, Aurangabad. Can you tell us something about the experience?
I hail from the rural pocket of Marathwada. MP Law College was one of the only options available to me, owing to lack of resources and its proximity to where I lived. The college was not at par with other law colleges in the state such as GLC Pune or Mumbai. I was also fairly irregular in class as I was trying to focus more on practice-based learning by attending court sessions frequently.
How did attending court proceedings regularly, as opposed to attending class, impact your learning?
During my college days I would regularly attend JMFC and sessions court. I used to maintain a court diary and would follow senior advocates' case dates without even knowing them. I used to attend every hearing of important cases. In fact, this experience helped me a lot with my education. The impact of court attendance was such that I was very confident while taking my college exams. I never felt like I was missing out on much by not attending classes in college.
What is the importance of regularly reading judgments?
Reading judgements has helped me understand the law, technical difficulties and procedural lapses while dealing with cases. It helped me grasp the various nitty-gritties of law and established legal principles which have been upheld by the Supreme Court. It boosted my confidence when I was drafting cases on my own. Law is constantly evolving and reading judgements helps you stay updated on ongoing developments in the field. I would advise all students of law and amateur lawyers to read judgements regularly in order to understand legal procedure better.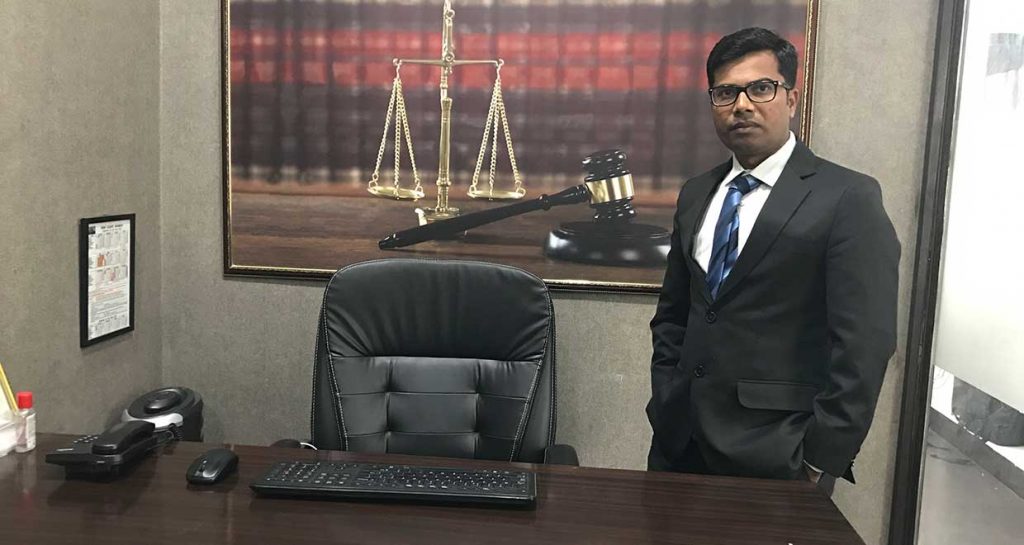 You thereafter practised in the chamber of Mr. Raja Thakre in the Mumbai High Court. Tell us about the most memorable case you dealt with there.
One of the most memorable cases I dealt with under the tutelage of Mr. Thakre was an application seeking custody of my client's stolen property. Mr. Thakre guided me through the procedure and was very encouraging. He also gave me the chance to make an appeal to the High Court, which was my first appearance in the High Court.
How did working in the chamber of Mr. Raj Thakre make you aware of the difference between being an intern and being a practising lawyer?
During my time working in his chamber I realised that I should concentrate on drafting cases and work on my arguing skills. I would listen to him with rapt attention whenever he was arguing in court. I also learned a lot from my other senior colleagues whose expertise in the field of criminal law was edifying.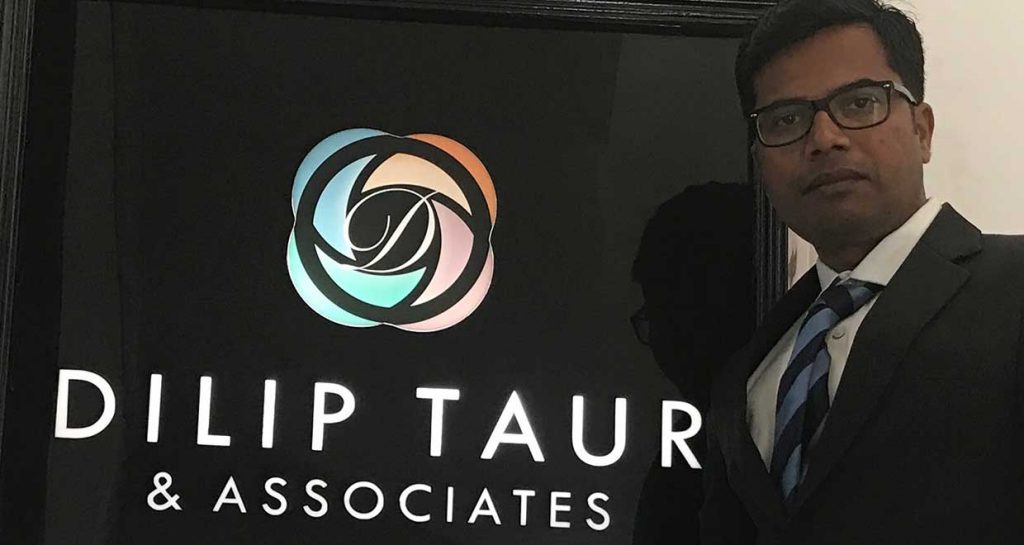 Tell us about the skills you picked up during your time with Mr. Thakre, and how that paved the way for your litigation career.
When I joined Mr. Thakre's chamber I was an amateur with raw skills. Mr. Thakre's working style influenced me to a great degree. I was always eager to hear his arguments. Initially I used to attend magistrate court sessions with him. Then I started attending sessions court in Mumbai. While working there, I was thoroughly impressed with the drafting skills of his colleague, Mr. Chimalkar, who continues to remain an authority in criminal drafting. I was fortunate enough to learn the craft from the best. In Mr. Thakre's chamber I attended full-fledged trials, right from framing of the accused till the pronouncement of judgement.
You had a sudden change of heart and decided to try your hand in the civil and corporate field. What made you make the switch?
After working for almost two years in criminal law, I realised that criminal law has its limitations and it is restricted to the IPC, CrPC and Evidence Act. So I decided to move to the civil and corporate field.
Being someone who has practised both civil and criminal law, what are the factors aspiring lawyers should take into consideration before making a choice between the two?
Someone who has had experience dealing with both sides of the coin will find himself at an advantage during a court proceeding. It helps you identify the criminal element in civil litigations and civil matters in criminal cases. I would personally advise young lawyers to familiarise themselves with both kinds of law in their initial days, before making a definitive choice.
You have practised before numerous fora including the Supreme Court. Describe one memorable case you have dealt with.
One of the most memorable cases I handled in the Supreme Court was the infamous case of paid news in the matter of Ashok Chavan, former Chief Minister of Maharashtra and my client Dr. Kinhalkar, former Home Minister of Maharashtra. This case was very challenging and I worked very hard on it. I had briefed the erstwhile Sr. Counsel Uday Lalit (now a Supreme Court Judge) that the opponent was led by stalwarts like Kapil Sibal, Abhishek Singhvi and Mohan Parashar. I handled this case for three years before the Election Commission of India, then handled it for two years before the Delhi High Court and further two years before the Supreme Court of India. We won the case before all the fora. This case gave me the opportunity to closely work with Sr. Counsel Uday Lalit. During these five years of litigation I have worked under immense pressure but never succumbed to it. This case is very close to my heart and I will always cherish it.
Another forum you deal with is the NGT. What is your view on tribunalisation of justice in India?
Tribunalisation of justice has been a successful endeavour in India. Tribunals reduce the burden on the High Court and Supreme Court. Also most of the crucial issues related to obtaining environmental clearance for mining projects or disputes pertaining to the same are now being promptly resolved because of the NGT. Earlier, these files would just pile up in the offices of the High Court and Supreme Court, with no action being taken for years.
For a prospective lawyer looking to go into litigation, how important is it for them to have prior contacts to help guide them?
For a prospective lawyer I don't think prior contacts are the only way. Yes it does matter, but all of it is secondary to your competence in the field. The briefing lawyers will identify you and can send the counsel briefs. In this way you can make contacts. Also by joining the chambers of senior members of council you can build contacts. I am the son of a farmer, I had to start from scratch, with no resources at my disposal. That should be testimony to the fact that it is your ability that takes precedence over everything else.
Did you have such contacts? How did it positively affect your career?
I started off with no contacts. My only priority was so work hard and in the process I made the acquaintance of some very influential people. Knowing them has helped my career in litigation.
Do you believe in arguing cases you have don't agree with morally? Have you ever done it?
That differs from case to case. As an advocate, I believe I am obligated to fight every case that comes my way. I was morally conflicted during a rape case that I was handling, but that case got dismissed altogether eventually.
How do you cope with pressure in case of high profile lawsuits?
During my sixteen years of experience in litigation (three year as an intern and thirteen years of practice) I have handled various high profile cases. There was enormous pressure but I always found myself handling it with relative ease. I love the adrenaline rush of a high profile case. It pushes you to outdo yourself, it keeps you motivated. I actually look forward to sleepless nights; I find that it helps me stay at the top of my game.
From being an intern to having your own firm, you have done it all. What, in your opinion, are the defining characteristics of a successful litigant?
I have appeared before all fora from quasi-judicial authorities such as the tahasildar, collector, commissioner, minister and from magistrate courts to JMFC, sessions court, civil courts, High Court, consumer forum, tribunals and finally the Supreme Court. Nowadays lawyers start practice directly at the Supreme Court. I firmly believe that all lawyers should practise before lower courts for at least ten years before moving on to the Supreme Court, as it is in the lower courts that you learn the most.
If you had to give one piece of advice to our readers, what would it be?
My only advice to readers is that if you want to become a successful lawyer, work hard. Have experience before quasi-judicial authorities, lower courts. Follow at least 5 full-fledged trials before joining higher courts. Furthermore, work with honesty. Nowadays, even litigants are in pursuit of lawyers who are honest, rather than successful. If you are honest, success will follow.