Raddhika Singh graduated from Campus Law Center, batch of 2006. She then went on to pursue her Masters from Kings College London, University of London. Since then she has worked with Remfry & Sagar, K&S Partners, and Luthra & Luthra Law Offices before starting out on her own.  She is currently Managing Partner at Aletheiaa Legal, an Intellectual Property and Corporate law firm.
In this interview, we speak to her about:
Studying at Kings College London

Working at Tier I firms in India

Starting her own firm.
How would you like to introduce yourself to our readers?
I am a first generation lawyer and entrepreneur. I am the Founder and Managing Partner of ALETHEIAA LEGAL an Intellectual Property and Corporate Law Firm. I was enrolled with the Bar Council of India in August 2006 and over a decade have had the privilege of working with India's Tier 1 law firms like Remfry & Sagar; K&S Partners and Luthra & Luthra Law Offices.
I did my schooling from The Army Public School, Dhaula Kuan. I pursued History Hons. from Hindu College and LL.B from Campus Law Centre, Delhi University. Thereafter, I completed my Masters in Intellectual Property Law from Kings College London.
On a personal front, I belong to a family with four generations in the Indian Army. My father retired as a Brigadier from the Army and my mother is a PGT English who taught for nearly 35 years in India and Bhutan. My elder sister is an Assistant Vice President, Corporate Transitions with a global business process management and services and IT corporation. I am married to Bharadwaj Jaishankar, who is an Associate Partner with an Intellectual property and Commercial Law firm.
What motivated you to take up law as your choice of career?
While I was growing up I was inspired and captivated by the way lawyers' especially criminal lawyers were portrayed and the role they played in delivering justice. I was an avid reader and enjoyed books authored by John Grisham especially The Runaway Jury and The Pelican Brief. I loved watching thrillers, murder mysteries and legal dramas and enjoyed predicting and resolving cases before they were solved in the serials/movies. I was out spoken, possessed good communication and analytical skills and enjoyed interacting with people… so choosing law as a career came naturally to me.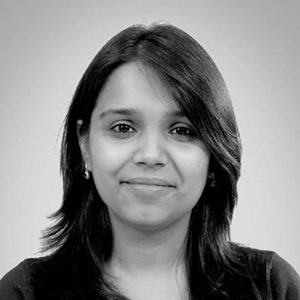 Could you tell us about the internships you took up, and what you learnt from those experiences?
Internships are extremely important as you get first hand practical experience. I started interning from the first year itself. In my three years, I interned at the National Human Rights Commission, Delhi, at Tees Hazari with a senior lawyer practising on the criminal side, with Rajinder Narain & Company and lastly with J. Sagar Associates. Hence, I got to experience diverse fields of law ranging from Human Rights, Criminal and Civil litigation, Corporate Commercial law and Intellectual Property law which played a significant role in helping me choose my area of specialization. There could be a major difference between the area of law that intellectually stimulates you and what you enjoy practicing on a daily basis. My advice to students would, therefore, be to intern with law firms/organizations practising different areas of law so that ultimately you can identify the area where your interest lies. That is why internships are very important as they expose you to the diverse facets of law.
What advice would you give students in avoiding a decision paralysis?
Majority of law students on graduating are faced with a dilemma on whether to pursue higher studies or start working. This is a very personal decision and would depend upon several factors that every student must consider while taking the decision. The most important parameters that must be considered while making the decision are, inter alia, do you wish to practise in India/abroad? Do you have the funds/scholarship to finance studies abroad? Do you know the area of law that you wish to specialize in? Do you wish to work in India after graduating from Masters, if yes then how do you plan to pay back the loan? Do you plan to work for other law firms or do you wish to start your own law firm or independent practise in future? Which are the colleges that you have applied to or received acceptance from and what are the courses? How are the employment opportunities in that country?
Speaking from my personal experience, I chose to pursue my Masters in Law after completing my LLB as I was clear that I wanted to start my own law firm in the future and doing Masters from Kings College London would give me a competitive advantage. I also believe that pursing your Masters from a reputed foreign university is a life changing experience. You not only grow professionally but also personally. The kind of exposure students get when they are competing with lawyers from across the globe is a very enriching experience.
What was the application process like for the King's College London?
The Application process for King's College London was quite straight forward. I was required to submit a Statement of Purpose where I had to write about myself, my strengths, reasons for pursuing Masters and most importantly stating how King's would benefit by offering me a seat. I applied for Masters in Intellectual Property to Kings College London as it is a premier university in the world and is amongst the top three colleges in London to pursue Masters in Intellectual Property Law. The parameters for choosing Kings was its ranking, the courses it offers, the outstanding faculty and its location.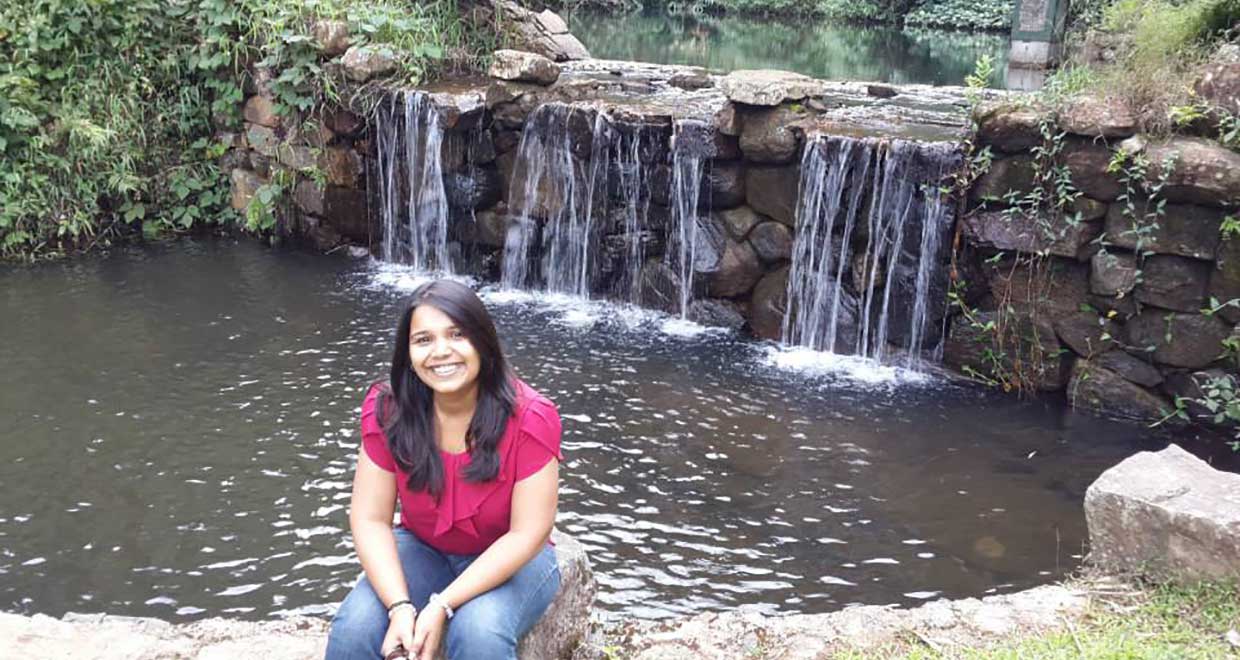 What did you enjoy most about studying at King's College London?
The LLM programme I pursued at Kings was a specialization in Intellectual Property Law. We got to study courses relating to Comparative Trademarks and Copyright laws in United States, United Kingdom, France and India which gave us an insight into the diverse and completely differing schools of thought pertaining to protection and enforcement of Intellectual Property Rights in different jurisdictions. At that time, we had the distinct advantage that Kings College, Queens College and SOAS were all part of University College London and we had classes with students from all these colleges. What was an added benefit was that we had the privilege of being taught by world renowned professors like Professor Sir Hugh Laddie who was considered one of the leading English judges and academics in the field of intellectual property law and Professor David Llewelyn who has co-authored the book International Trademarks Law Intellectual Property: Patents, Copyright, Trade Marks and Allied Rights Cornish, W. & Llewelyn, D. 2007. What I found challenging at the beginning but which turned out to be the most rewarding experience was the entire educational system. At Kings, we were expected to think independently, out of the box and develop analytical and problem solving skills. These skill sets played a very significant role in developing my career.
What activities were you involved in as a student at King's College London?
At Kings, I was elected as the Vice President of the Kings LLM Society. As the Vice President I had to organize social events such as Christmas, New Year and boat parties and seminars to enable students pursuing different courses to interact with each other.
The year 2007-2008 was a defining moment in my life. I learnt how to be totally independent, self reliant as I had to take all the major day to day decisions myself. It was an enriching experience as I forged friendships of a lifetime with students from diverse countries and cultures. I will always cherish the experience I had at King's and the friends I made there.
Post your LLM, did you consider staying back to write the bar exam there?
At the time of applying for my Masters, I was clear that I wanted to return to India to work with Tier-1 Intellectual Property Law firms and eventually start my own law firm. With that in mind, I didn't consider staying back in London.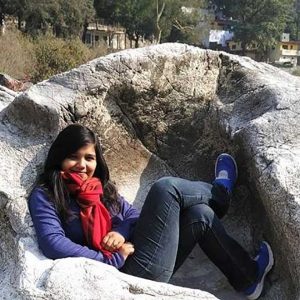 What prompted you to take up a position with Remfry & Sagar and then K & S Partners?
While I was pursing my Masters, I was clear that I wanted to specialize in Intellectual Property Law in India. In April 2008, I applied to Remfry & Sagar and was extremely lucky to get a call for an interview in May 2008 when I was visiting India for the summer break. The interview was successful and I was made an offer to join Remfry & Sagar in October 2008. I was one of the few LLM students who had a pre-placement offer before completing their Masters.
Remfry & Sagar is India's oldest Tier-1 Boutique Intellectual Property Law firm. One of the things I learnt at Remfry was Trademark prosecution i.e. conducting pre-filing searches, advising clients on registrability of Trademarks, developing strategies for overcoming objections posed at the time of examination/hearings, advising on assignment and licensing of trademarks etc. The prosecution experience I acquired at Remfry & Sagar played an important role in my securing a position at K&S Partners. After spending two years at Remfry & Sagar I wanted to practise different aspects of Intellectual Property like Copyright, Geographical Indications and work on contentious matters like oppositions, rectifications, litigation.
At K&S Partners, I got the chance to be involved in handling post registration aspects including enforcement of IP Rights through civil and criminal proceedings; border enforcement measures through the Indian customs offices; IP licensing; advising on copyright law in the areas of software, motion pictures, literary and artistic works. I was part of the team and played an active role in protecting and enforcing some of India's and the world's well-known Geographical Indications. I also had an opportunity to travel to the United States of America to represent the concerns of traders of an Indian Geographical Indication before the US Food and Drug Administration Agency (USFDA) and Environment Protection Agency, USA (EPA). At K&S Partners, we were encouraged to think out of the box and express our opinions freely. Senior Partners and other senior colleagues took time out of their busy schedules to share their knowledge with us and to answer all the questions we had. At K&S Partners, lawyers are nurtured and mentored to give their best and grow personally and professionally.
How would you describe your experience working at Luthra & Luthra?
After having worked with Boutique IP law firms, I wanted to experience working with a Full service law firm. The reason I applied to Luthra & Luthra is because it was a small team of around eight lawyers who worked on all aspects of Intellectual Property Law from prosecution, opposition, enforcement, litigation, advisory and transactional work. At Luthra, I enhanced my drafting and research skills. I also worked on a portfolio for a leading Indian Company in the two wheeler sector by coordinating filings and enforcement of Intellectual property rights across several jurisdictions around the world. That was a learning experience where I honed my skills and felt that I was now well equipped to start my own practise.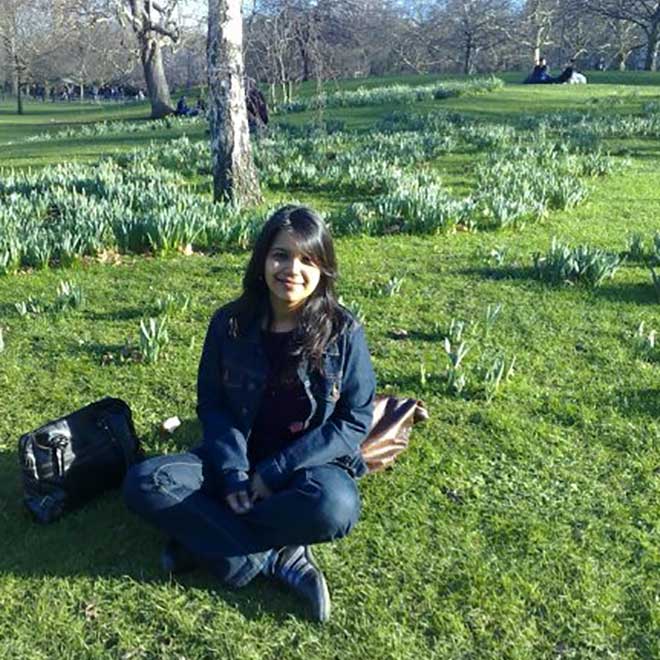 Did you have a mentor or guide during the formative years of your career?
Being a first generation lawyer, I didn't have any mentor to guide me in my early years in college. I, however, throughout my career and even till date have had the advantage of being mentored by several seniors in the profession. At the time when I was deciding whether to pursue my LLM or start working, I was advised by my mentor to follow my dream and pursue my LLM from Kings College London. His advice was to pursue my studies before I start working as it would give me the right exposure and advantage over my colleagues.  At each juncture in my career, when I changed jobs from Remfry to K&S and then to Luthra & Luthra I had mentors who guided and advised me. I spoke to several Senior Lawyers in the profession and Founders and Managing Partners at leading law firms when I was evaluating my decision to start my own law firm. Majority of them advised me to pursue my dream and I decided to fulfil my dream so that I never look back and say, "what if…"
What made you decide to start your own law firm Aletheiaa Legal?
Having devoted nearly eight years in the profession and worked with India's leading Intellectual Property law firms, I believed that I had achieved the requisite experience and acquired the necessary skill sets to start my own law firm. During my stint with the above law firms, what I enjoyed most was interacting with clients, understanding their business requirements, developing and implementing strategies to protect, enforce and commercially utilize their IP assets. With this interest in mind, I took a leap of faith and founded "Aletheiaa Legal" on August 6, 2014 and have enjoyed the journey thus far.
On what parameters do you choose the projects you work on?
At the beginning, the assignments I undertook were restricted to Intellectual Property law i.e. filing, prosecuting, enforcing and drafting of agreements pertaining to licensing and assigning of Trademarks, Copyrights, Patents and Designs. Thereafter, like every law firm, I consciously decided to expand my scope of work and started accepting work relating to vetting or drafting of commercial/business contracts. With the Start-Up boom in India I have started actively advising start-ups and providing them a one stop legal solution. The body of work keeps growing with time.
What are the challenges and learning opportunities that you were/are faced while heading Aletheiaa Legal?
There have been several opportunities and challenges along the way from which I have learned and grown personally and professionally. When I started Aletheiaa Legal I had only three clients who were friends and family and today I have 90+ clients.
The biggest challenge which every law firm faces is generating clients and revenue. I had to wear several hats of networking, generating business, advising clients, delivering before deadlines, raising invoices and following up with clients for new assignments and payments. I have learnt how to work with different types of clients and on diverse aspects of law ranging from Intellectual property rights, Information technology, Commercial and Corporate transactions, Media and entertainment, Dispute Resolution. The other challenge and learning opportunity is to keep pace with the latest developments in diverse fields of law.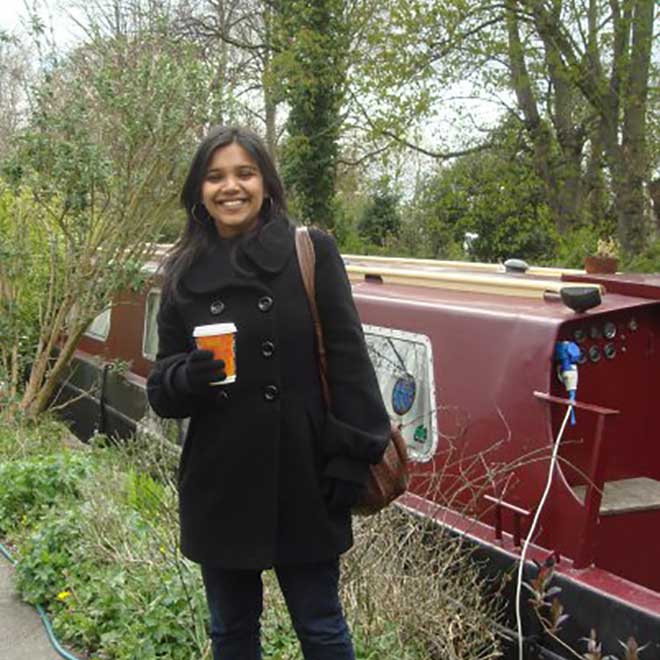 What are the key attributes that one must develop in order to excel as a lawyer?
Key attributes that a good lawyer must possess are he/she must be articulate, have an eye for detail, work hard and possess good drafting and analytical skills. In addition to the above, a lawyer must be a good listener so that he/she can hear and clearly understand what the client wants and deliver the desired result. Another important skill is having the ability to build relationships through networking. I developed these skills by reading judgements, articles, seeking advice and asking questions from seniors in the profession and attending networking events.
How do you manage your time between your professional and personal interests?  
One of the advantages of having your own practise is that you can easily balance between your professional and personal life. In addition to work, I love travelling to new destinations in and outside India and experiencing diverse cultures; I enjoy sketching, watching plays and eating out at new places.
What are the challenges you have faced in building up your career as it stands today?
I believe every challenge is an opportunity to grow in life. When I chose law as a profession my parents were sceptical as I was a first generation lawyer and didn't know anyone in the legal fraternity. When I completed my LLB I scored very well but didn't get placed in the Tier 1 law firms and was very disappointed. This was a big challenge as I didn't know whether to pursue my Masters in Law or work with a law firm. I saw this challenge as an opportunity to pursue my Masters and was fortunate to get through King's College London. Upon completing my Master's with specialization in Intellectual Property Law, I was amongst the few students who got a pre-placement offer before completing their Masters. I achieved my dream to work in a Tier 1 law firm when I was offered a position with Remfry & Sagar. There was no looking back thereafter, throughout my career I worked with Tier 1 Law firms like Remfry & Sagar, K&S Partners and Luthra & Luthra. Another challenge that I faced in my career was when I decided to start my own law firm and only had three clients. With hard work, dedication, passion for my work and spirit to succeed today Aletheiaa Legal has over 90+ clients. In the next ten years I want Aletheiaa Legal to be counted amongst the leading Intellectual Property and Corporate Law Firms of India.
What advice would you like to give our readers, who are mostly law students and young lawyers?
Believe in yourself and pursue your dreams…have the faith, courage and conviction to make them a reality because if you have the ability to see those dreams, you have the ability and capability to achieve them.