Radhika Seth completed a B. Com from Delhi University and got placed at KPMG, but having enjoyed studying a few legal subjects during under-graduation, she enrolled herself at the Campus Law Centre evening classes for the three-year law course. She participated in moots, was a part of the student body at DU and made time for numerous internships. Upon graduating, she started working at Saikrishna & Associates in the competition law department.
Here, she talks about:
Comparing the three-year course with the five-year course in law
How to manage time between extra-curriculars and academics at law school
Being President of the Student Union at Delhi University
The field and scope of competition law in India
How would you like to introduce yourself?
I am a struggling lawyer who aims to be a specialist in competition law. I am currently working as an Associate with the competition law vertical at Saikrishna & Associates.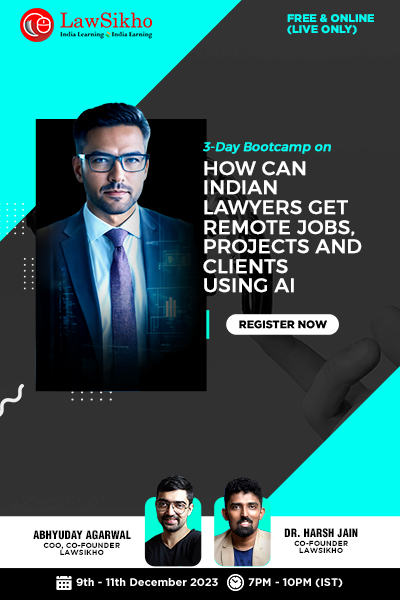 When and how did you decide to study law? Which universities did you consider for your legal studies? How did you settle for LC-II, DU?
Law really happened by chance for me, or to put it more philosophically, I feel I was destined to be a lawyer. I wanted to study commerce after school and so I took up B. Com (Hons) at Delhi University. At my under-graduate level, I studied various subjects like business management and accounting but more importantly, mercantile and company law.
Surprisingly, I got more interested in the law related subjects than the typical commerce related subjects. It was then that I started experiencing a change of heart for law. It so happened that during my third year of B. Com(Hons), I was the first to be placed at KPMG from college and was almost convinced by everyone around me to join it, out rightly. And I did exactly that! But I also, fortunately, gave the law entrance at Delhi University for Faculty of Law during the same year to explore my interest for legal studies.
I got a good rank to be able to opt for a college of my choice and so I chose Law Centre-II, which is the evening Centre of Faculty of Law, as it allowed me to work at KPMG and simultaneously attend classes in the evening. I pursued both Audit (at KPMG) and Law (as a student in Faculty of law) for six months. This was my transition period when I actually weighed life of an Auditor or someone working as an MBA vis-a-vis the life of a lawyer. And for me, I chose the life of a lawyer for the excitement and the rush that it brings.
So, frankly, I didn't consider going to any other college as for a three year law course, Faculty of law is one of the few good options available in this country apart from Government Law College, Mumbai or ILS, Pune.
As a graduate of Delhi University, have you faced any comparison with the NLUs? What would you say to the future graduates of DU regarding this?
Amongst the alumni of National Law Universities, one would generally feel a bias. They're sometimes given preference for internships or even jobs. But in the end it's your work which determines your worth. Of course, National Law Universities provide better opportunities in terms of better funding, infrastructure, exchange programs etc. but if you have the zeal to achieve something and the knack to learn, then no such bias would come in your way. Delhi University has its own charm and different learning opportunities. It sets you free and allows you to think out of the box. I would say, discover these opportunities and make your own way.
How was your first year after graduation? How did you learn the ropes and what were the biggest challenges you faced?
Generally, first year after graduation seems like a sea change from the college atmosphere that one is used to. For me, it wasn't that difficult. I started working at KPMG right after B. Com (Hons) and interned all along my law school. By the time I graduated from law school, I was already aware as to what is expected out of a first year law graduate.
I always took my internships pretty seriously and would try to intern for more than two months at one particular place. This really helped me to work on a particular case thoroughly. As a first year Associate, you're definitely expected to be a good researcher, a swift learner, someone who is able to adapt to the work environment quickly. In my view, if you take your internships seriously, your first year of work would be the best year.
You were the President of the Student Union at DU. What skills did you hone while managing such a responsibility?
It was a life changing experience for me! I learnt a lot about people during that period. I organized various programs and events in college during that time, some of them were first-time initiatives. During the process, I interacted with all kinds of people coming from various parts of India and even the world. As a lawyer, it is very important to be able to understand your clients, your seniors and the judge. Being at the highest post a student can hold in Delhi University, made me understand the importance of going to the root of a problem or a given case. This always helps in devising better solutions to a given problem at hand.
How important do you think are extra-curriculur activities in shaping the career of a law student?
I feel these are pivotal to the development of a law student. While mooting and debating allows a budding lawyer to hone his/her public speaking skills, publications and research papers help in developing researching and reading skills. They also help in getting in-depth and out of textbook knowledge about a topic. These are some qualities which always come handy to a lawyer.
How did you manage to keep up your grades? What are the tips and strategies you would like to share with mooters?
I always chose those moots which were at least a month before or after my exams. Choosing a moot court competition which has a case problem related to your course curriculum also helps. I am also almost obsessed with pre-planning things. Making a moot calendar and preparing for the exams before-hand would obviously help.
Soon after graduation, you joined Saikrishna and Associates as an Associate. How did your appointment take place? Tell us about the interview process and how did you prepare for it?
After my graduation, I applied at various places including Saikrishna & Associates. I got interview calls from various places including Saikrishna. I gave one round of interview and was selected to work with the competition law vertical of the firm. For interview preparations, I would just brush up my memory for the core subjects of law such as constitutional law, the CPC and laws pertaining to my areas of interest which are IPR and competition law. During an interview, it's always much easier if you be yourself, be confident of what you know and be honest in case you're clueless about a particular question.
What does your current work profile at Saikrishna and Associates consists of? How is a typical workday like?
I am working as an Associate in the competition law vertical of the firm. My day starts by 10 am and generally doesn't end before 8 pm. It also sometimes extends to working from home at night. As of now, I have been doing different types of tasks every day. Sometimes, it consists of drafting of an opinion for competition law compliance, giving information, defending your client at the CCI or attending client meetings etc.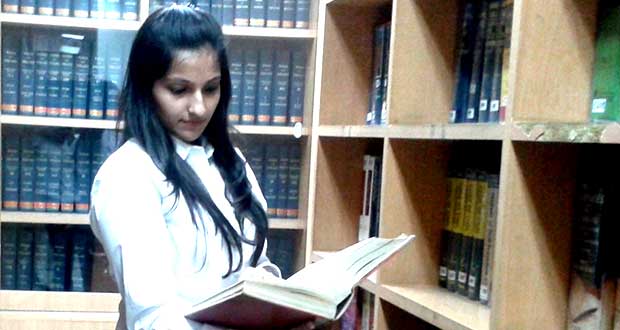 Are there new challenges everyday or has work settled into a predictable pattern?
In fact, taking from the previous question, I would say there is no typical workday at Saikrishna for me. Almost every day I am learning something new. This is also because competition law is relatively new in India and everyone is grappling with its practical applicability to the evolving nature of business transactions.
What are the primary professional ethics you follow while at work? How do you deal with mistakes or errors?
I always try to be punctual and geared up for work. It helps me be up-to-date and meet regular deadlines. I keep my seniors informed about the progress of the work and also about any delay before-hand. Replying promptly to e-mails and being honest with your boss always helps in building a good relationship. I try to always concede and own up whenever I make mistakes or errors and I make a note of them on my pin board so that I don't repeat it again.
Would you say your undergraduate B.Com degree has been helpful in your career?
Yes, definitely. I still believe that a three year law program is a better call to make. For e.g. in my B.Com degree, I studied about business management, planning and other tools which help in business decision making. As a competition or a corporate lawyer, it is very important to understand the rationale of a particular business decision to further comment upon its legal validity. My B.Com studies have helped me a lot in reading financial statements and understanding decision making techniques.
What kind of internship applications do you think stand out positively and enjoy a much higher likelihood of being accepted?
I think the CV should reflect some productive activities which the candidate has been doing through law school. It does not necessarily need to be all subject related, it could be some organisational experience or even extra – curricular activities. Participation in moot courts, debate competitions, definitely gives extra brownie points. One is not expected to be consistent in the types of internships, e.g. litigation or corporate, but it is necessary that the CV reflects an effort on the part of the candidate to learn new things.
If you could re-live your 3 years in Law school, is there something you would do differently?
Not really. It's the best time of your life and I enjoyed it thoroughly. If anything, I would say I should have enjoyed it even more than I did.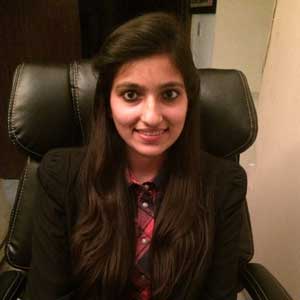 Where do you see yourself ten years down the line? Do you aspire to be like somebody from this field?
As I said, I am struggling to be a specialist in Competition law. After ten years, I would like to introduce myself as a specialist in competition law. I like the way Justice Krishna Iyer writes his judgments and I like the swiftness with which Mr. Salve argues. It would be a great achievement for me if I am able to be even a small part of what they are.
What would be your advice to students interested in competition law?
It is an emerging law in India, very interesting and intriguing. One has a huge scope of growth in this law in India. IPR and competition law make an interesting intersection which is worth studying. Law students interested in competition law should read a lot about the emerging concerns and possibly intern with competition law verticals of firms.