Zaid Zain is an Associate at Amarchand Mangaldas, Chennai. He is a corporate lawyer in their General Corporate Practice Group with a specialized focus on Technology and Media. Zaid graduated from ILS Law College, Pune in 2012.
Zaid has also done several Diploma Courses including Diploma in Securities and Investment Law, Corporate Finance, Mergers and Acquisitions and Intellectual Property Law. In this interview he talks about:
Studying at ILS Law College, Pune
The relevance of additional courses
Interning and working at Amarchand Mangaldas
How would you introduce yourself? Could you please share a little bit of what motivated you to pursue law as a career?
My name is Zaid Zain, I am a corporate lawyer in the General Corporate Practice Group of Amarchand and Mangaldas, with a specialized focus on Technology and Media. I have been involved with some M&A deals and have also worked on a few capital market transactions. However, as stated above, my primary focus is on Technology Law, which comprises of drafting software-licensing agreements, 'software as a service' agreements (SAAS) and hardware procurement agreements amongst others. I thoroughly enjoy working in the technology space, as I feel it is a thought provoking and trend setting practice area to be in.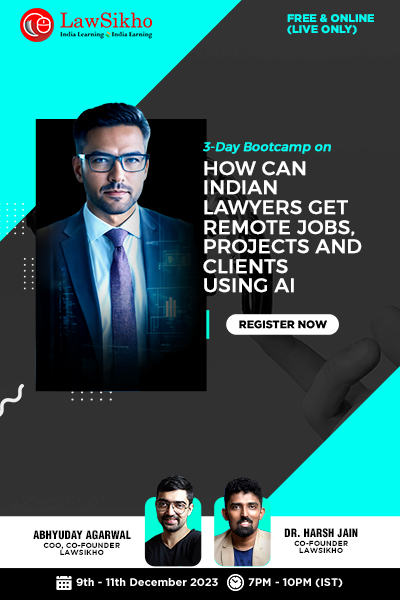 As regards my motivation to do law, throughout my life I have always been interested in the idea of being an advisor / trusted confidant. I always felt that it was both incredibly powerful and highly fulfilling to strategize and find ways to help people / corporations solve problems. I was a regular at debating competitions in school and this experience further helped steering me towards a career in law.
How did you make the initial shift from a science background to law? Would you say it was difficult settling in?
To be honest, I did not find it difficult at all. I was always sure that I did not want to be an engineer. I didn't particularly hate science, just that I wanted a career that was more socially oriented. As a lawyer, I love the fact that I get to constantly interact with people from various countries, companies and backgrounds.
Besides, I feel that my science background gives me better intelligibility while working in the technology arena. I feel that terms, concepts and methodologies related to technology come more intuitively to me because of my science background.  The reality is that we are moving towards an ever more technology centric world. It already touches every aspect of an entity, and going forward I feel that technology law will become a formidable practice area.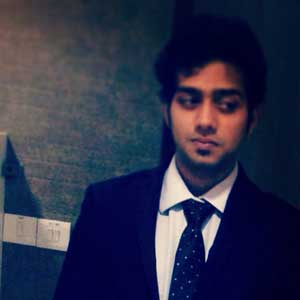 Tell us about your college life at ILS Law College, Pune. Which activities did you partake in? Please tell us about the manner in which you approached academics while in college.
In all honesty, college was the defining period in my life. It was in college that I truly underwent a transformation from being a dreamer to a go-getter. I had the privilege of being taught contracts by the legendary Mrs. Nilima Bhadbade. I would give her and my other teacher most of the credit for where I am today in my career.
As for activities, I took part in various moot competitions and excelled in them. It was quite a rewarding experience too. It gave me valuable insight on how to analyze and apply a particular law as opposed to just reading it.
I was also fortunate to be amongst friends who were intellectually stimulating. We would spend hours debating various legal, political and policy related subjects. This helped me develop the ability to think beyond the realm of normalcy while approaching and analyzing a topic. I also feel group-studies help law students immensely as we could bounce ideas off each other and face our tests/exams with much greater ease.
What were your areas of interest during your graduation? How did you go about developing expertise and knowledge in these areas?
At ILS, my areas of interest were corporate and securities law. I developed proficiency in these subjects by reading articles and scouring the web for information. I am an information junkie, I spend hours on the internet just researching. Whenever I found any topic difficult to comprehend, I would watch documentaries / videos on those topics and this would help me get a holistic and real world idea on the factors surrounding those topics. I also pursued a few diploma courses that helped me get vital insights into how corporations function and deal with each other.
Did you find that your law school education had prepared you sufficiently for the many tasks you were required to execute during your internships and later at your job?
Well, my law school education did give me a strong foundation on which I could build the skill sets required to work in a law firm. But as is the case with most professions – you learn as you go. While the subjects taught in college helps one get a grasp of the nature of the work, the real world application can only be understood while dealing with live situations on the job. For example, we all studied about board meeting and shareholders meeting in college, but it's only when you work on the content of such meetings and its real world repercussion that you truly appreciate the value and criticality of such meetings.
Currently, you work as an Associate at AMSS, Chennai. How did your appointment take place? What worked for you in securing the job?
I had previously interned with Amarchand at their Chennai office. During my internship, I got the opportunity to get to know and work with the partner and associates in the office. I worked for them tirelessly and displayed the dedication and commitment required to meet their expectations. I spent long hours in the office and diligently executed whatever responsibilities I was tasked with. I also got along very well with the partner and associates in the office. By the end of my internship, I felt like I was part of their team. While I did not get the job immediately, I was promised a position as soon as a vacancy opened up and in less than a year or so, I got the break that I wanted.
How was your first year after graduation? What do you think were the biggest hurdles and challenges in the early days of your career? How did you deal with them?
The first year I would say was the toughest. That is the time when one makes the transformation from passively just studying law to actively practicing it. The biggest hurdle I would say is understanding various legal concepts and the manner and methodology involved in applying such concepts to a given situation. I found it difficult to go through volumes of documents and analytically process them within those stringent deadlines.
However, the more I worked the simpler it became. I figured out shortcuts and methods to execute the work given to me quickly and resourcefully. I understood time is a big factor in this business, and how critical it is to prioritize matters that involved more risk and forego ones that drag down efficiency.
What are the primary professional ethics you follow while at work? How do you deal with mistakes or errors?
Contrary to popular belief, I feel that law and ethics go hand in hand. One must take responsibility for the work undertaken by them and never push someone else under the bus. This according to me is the most imperative ethical value for a lawyer to have. Also, one must always try to do their best for the client no matter what the situation. At no point should the client suffer due to any problems or issues that are personal to the lawyers working on a matter.
Mistakes and errors are part and parcel of being a corporate lawyer. No lawyer is above mistakes regardless of his social standing. The key is to remember those mistakes and not repeat them in the future. There are days when a draft sent out is cleared instantly while on others there would be errors on the simplest of tasks. To sum up, one should not linger too much on mistakes and should be able to quickly adapt and move on.
While in law school, you have also pursued many courses. Was it a professional requirement to enhance more in your career?
While in college I had pursued various Diploma Courses including Diploma in Securities and Investment Law, Corporate Finance, Mergers and Acquisitions and Intellectual Property Law.
To a certain extent I did undertake those diplomas to enhance my CV and add value to my profile. At the same time, I also wanted to know and understand these areas of law, as I found them to be fundamental to the functioning of corporations.
Please comment on the quality and structure of these courses. How much practical knowledge did you gain from it?
I would say the quality of the courses was very good. Every lecture was very focused on the practical aspects of the topics. Most concepts were taught using case studies and I found this to be especially helpful. Also, the classes were very interactive and the Professors were keen on getting the students point of view on. This sort of interactive platform was very enriching and helped me get a deeper understanding whilst clearing a lot of doubts that I had.
There is a considerable attrition rate at the top law firms, what do you think contributes to this? What has been your personal experience?
I feel the attrition rate could be due to many reasons. Most people quit for personal reasons such as marriage, migration, sabbaticals etc. Others leave because they feel they want to jump in-house, change practice areas and sometimes even get into other career paths. In my experience, I have seen more of the former than the latter.
Tell us about a case that you are particularly proud of. What steps do you take to prepare for a difficult case?
There was this one capital market deal we did. It was one of the first QIPs after the New Companies Act kicked in. It was an exhilarating month where my colleagues and I spent countless days (and nights) working on the matter together. We were all quite exhausted by the end of it. However, once the deal launched we could not have been more thrilled and content.
What is the current scenario of studying corporate law as a career option in India? What are the key qualities one should posses for becoming a corporate lawyer?
I would say that the current scenario is ideal for a student to pursue corporate law. If there was one thing I could change it would be to include in the study of corporate law, lessons on the practical application of corporate and commercial hypotheses.
I would say the key qualities one should possess for becoming a corporate lawyer are: (a) an analytical mind; (b) diligence at tasks; and (c) social skills. Sometimes, the greatest of solutions would be hidden in inconspicuous nuances. Therefore, a strong focus and attention to detail are also essential qualities for a corporate lawyer. Most importantly, one must also remain humble throughout their profession – keeps your eyes on the stars but your feet on the ground.
What are the other related fields where a corporate lawyer can try hand apart from joining law firms and corporate houses?
I would say public relations, management consultancy, policy and journalism are all fields that a corporate lawyer could excel in. It could also be a solid gateway to politics.
Life for lawfirmites can be very hectic at times. What is your take on work-life balance? How do you unwind?
Yes, it is a fairly accurate assessment that life can get very hectic for a corporate lawyer. While I do enjoy the thrill of having a fast paced life and a busy schedule; it can also be taxing at times. It is therefore imperative, that you make time to do the things you love and also make time for your loved ones. True to any profession, having a good work life balance is pivotal to feeling satisfied as a corporate lawyer.
I unwind by watching movies and documentaries that engage me. I am also a big foodie and love going for a good meal, so I try to do that as often as possible. Occasionally, I attend social gatherings and find myself enjoying meeting and networking with people from diverse backgrounds.
What would be your parting message to law students who want to be successful in corporate law?
My advice to law students would be -Develop the quality of truly understanding the stuff taught to you and visualize ways in which it can be applied to real-life situations. Cultivate a 'never give up' attitude and have the courage to persevere against all odds.