Rahul Bhattacharjee graduated from West Bengal National University of Juridical Sciences (WBNUJS) in the year 2005. He was then recruited by the Development Consultants – Kuljian Group, where he worked for two and a half years. He then moved onto be an in-house counsel with Khadim India Ltd., where he again worked for two and a half years. He then went on to join the Legal Counsel team of DSM India, however, after a short stint of seven months, he finally shifted to his current job with Schlumberger. After working at both the Delhi and Mumbai offices, with a PQE of ten years Rahul has been now promoted to the post of an Attorney – Middle East and works out of the Dubai office currently.
In this interview, he tells students about:
The importance of the Cumulative Grade Points Average (CGPA)
Making career choices when opportunities arise
What the work of an in-house counsel is like
The advantages of joining an in-house counsel team
How would you like to introduce yourself to our readers? Please share your academic and professional background.
I would like to introduce myself as an in-house lawyer who views his role as a business enabler. I have always worked in-house in companies, and through my experience of just over a decade now, have realised that one's understanding of the business and its operations is of the utmost importance. I completed my degree in law from NUJS in 2005, and was privileged to be a member of the first graduating batch from that institution. The followings questions would cover my career progression.
Tell us a bit about your childhood, your hometown and your pre-graduate life as well.
This one is a bit tricky!! My father was employed with the State Bank of India, and he had a transferable job. Hence, by the time I had finished my Standard VIII, I had studied in 4 different schools, having been through 5 transfers. Thereafter, in 1996. my parents took the tough call of settling the family in Kolkata without my father joining us; he ultimately got a transfer to Kolkata only in 2001-2002 (i.e. after I had joined NUJS). Hence, I cannot call any particular town my hometown. However, during the period up to 1996, I had spent the maximum time (9 years) in Bhagalpur, Bihar, and thereafter settled down in Kolkata and studied through Standard IX to XII in a school called Saifee Hall, situated on Park Lane, in the vicinity of Park Street. So currently, I call Kolkata my hometown.
The career of a lawyer in India is still just a backup option for most students. What motivated you to choose law as a career?
I think the choice of taking up law as a career came more vicariously to me. My elder brother had wished to study law from NLS (he had read about the institute in its early days, but unfortunately, could not prepare for, or take the test himself, for want of information. Would you believe that? Those were the days before the internet). I was luckier than my brother in that respect. His dream kind of passed on to me.
I always had a knack for argumentative thinking, or so I'd like to believe. Though I have never been a very good public speaker, I did have a knack for clarity and precision in written communication, and so people who mattered, acknowledged me. Somehow, the engineering or medical professions did not appeal much to me. I was a decent student, not great. I did well in the subjects that I liked. Though I had taken up science in my ISC, I was convinced by then that I'd like to do law. The range of career choices that an education in law provides, also helped me in my decision.
I took the entrance tests for NUJS and NLS, and honestly, without much preparation.  I guess I got lucky getting through NUJS!!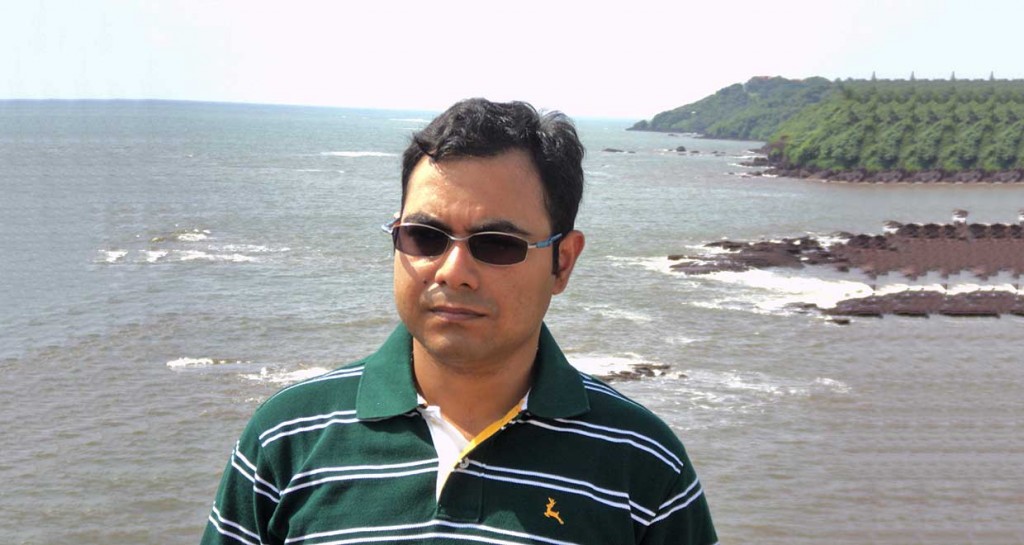 Kindly acquaint us with your college life and your aspirations in college. What activities were you involved in, apart from the regular academic curriculum?
Well, my indulgences in the first year in law school were anything but academic. I had a lot of fun with new found friends and freedom. That did take a hit on the CGPA, which did not quite mend dramatically over the next four years, though I did have fun and thoroughly enjoyed. I have no regrets, since I made the best of friends for life.
It was second year onwards that I paid a little more attention to academics. I think I always did well in subjects that I liked, which typically were those which required more logical thinking and less mugging up. Invariably, the core arts papers were not my cup of tea. Outside the curriculum, I enjoyed research oriented work. I had worked on a couple of projects associated with two of NUJS schools – one involving a research for drafting of the Economic Offence Code (School of Criminal Justice & Administration),and another involving Farmers and Breeders Rights in relation to Valuation of IPR for HYV Seeds (School of Economic & Business Laws).
I was also an active participant in the activities of the Legal Aid Society, and there I found that unlike my limitations in public speaking, I could act in front of an audience. I participated in some plays for social awareness as an actor.
I also took keen interest in organising and student affairs. During my days in the University, through the years, I had served as a member of the first Mess Committee responsible for setup of a full-time mess in the hostel, as the Co-convenor of the Library Committee, and as the Secretary to the Student Juridical Association, the NUJS Students' body.
What kind of internships did you do while you were a student? Are there any remarkable experiences during your internships that shaped your career choices later?
Interestingly, for a very long time, I had actively contemplated pursuing the career of a litigation lawyer or counsel. I did my internships with the Litigation division of one of the oldest law firms in Kolkata, named Sanderson & Morgans, and in the following years, in the Chambers of Mr. Krishnan Venugopal, (now) Senior Advocate and Mr. Abhrajit Mitra, Advocate. The internship at Sandersons' was more a passive one, considering I had just finished one year in the university. However, I obtained some first-hand impression about court proceedings, and the procedures involved in litigation. My internships with Mr. Venugopal and Mr. Mitra were more intensive. I researched on issues involved in the highest level litigation at the Supreme Court, Tribunals and the High Courts. Researching on case laws and preparing notes for arguments gave me a real insight into the nuances that play a critical role in the adjudication of matters. These experiences have held me in good stead even in my career, though I eventually did not get into a litigation practice.
How did you fare in your academics at NUJS? How was the academic pressure? Do you believe that excellent CGPA is the key to all success?
As stated above, my first year's exploits did not help my academic scores! I ended up with a CGPA which would have placed me somewhere in the middle of my class; all in all, I would like to believe that I was an average, or just above average student. I truly believe the CGPA has hardly any role to play in your professional life. However, I would like to make myself clear here – I do not mean academics have no role. You see, CGPA is not always reflective of one's academic abilities. One should comprehend the core fundamentals, like the understanding of the legal framework of the country, the basics of laws of contracts or rather commercial laws, which are critical to your survival. When a fresh graduate starts working, no one expects him to know "the law", but one needs to develop the skill to ask the right question and know where/how to find the answers. The CGPA can help on one front for sure though, that is creating opportunities at the beginning of your career. For the potential head hunters, this is one of the differentiating factors. A good CGPA does imply a student's commitment, which everyone values.
After graduation, you joined as their Legal Assistant Manager for the Kuljian Group. How did you secure your appointment? How would you describe your experience working there?
I was interviewed by the Development Consultants – Kuljian Group through an off-campus placement conducted by the NUJS Recruitment Committee. I joined as an entry level lawyer (Executive – Legal) for the group reporting into the Executive Director – Corporate Affairs, who headed the function. It was a steep learning curve. At the beginning it was a slow supervised induction into the matters handled by the department, and thereafter, with experience I got into more independent responsibilities. During my stint there, I was exposed to the drafting and reviewing of a lot of commercial contracts, advising on new business initiatives and handling litigation. This was a foundation of sorts which gave me the perspective about the role of an in-house lawyer. During my tenure, I was promoted to the position of Assistant Manager – Legal.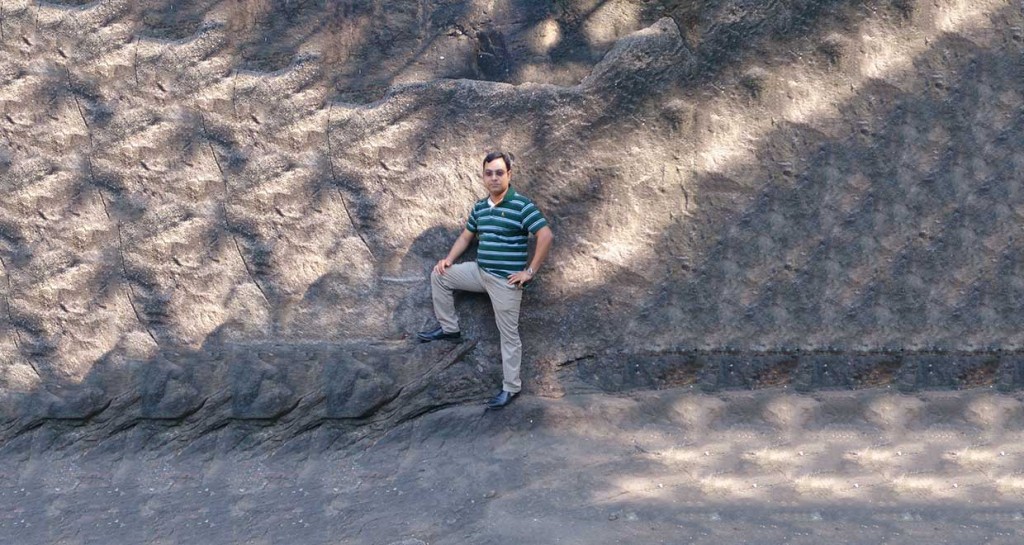 Thereafter, you left Kuljian Group and  joined Khadim India Ltd. as a Legal Manager. What prompted this switchover? How did the appointment take place? What comprised your work at Khadims?
As much as I learned from my first job, there was a sense of stagnation in terms of the range of issues I was handling. There was, of course, the incentive of a monetary benefit associated with a change of job. Khadim's is a well-known brand in the eastern part of India, and as a business, it is a very profitable and prominent organization. I secured an interview with Khadim's through their HR function tracking my resume from a job site. The role was very interesting, and offered a mid-level seniority, where I'd have been expected to take responsibilities of actions of others in the team. For a person with about 2.5 years' experience, this was a good challenge. The monetary terms suited me and I decided to take the plunge.
The experience at Khadim's was a really valuable one which shaped my career beyond the learning phase, and took it to the phase of being a performer. The role here was more integrated withthe business. I could see my work product shaping decision making, and that can give you an incomparable sense of satisfaction. I got a lot of exposure in commercial transactions, company law, property transactions, IPR, and capital markets, to name a few. I could also add value to the functioning of the team by contributing to the preparation of SOPs, and standardising commercial agreement templates.
You thereafter left Khadims to start working at DSM India as their Legal Counsel. What prompted you to keep changing your job so frequently? What does DSM do and what was the nature of your work there?
The two biggest motivators for job changes(and I believe this is largely universal),are one's quest for increasing and developing one's skillsets, and the chances to increase one's remuneration (actual and potential). DSM was the first job I opted for outside my hometown Kolkata. DSM is a multi-national organization, and the role would potentiallyincrease my horizon as a professional to legal issues not yet encountered by me, and also provide me with an exposure to cross-border transactions.
After having worked with DSM for 7 months, you joined Schlumberger– the world's largest oilfield services company as their Senior Contracts Analyst. How did the switch from DSM take place? Did you get an offer or did you apply for Schlumberger?
Honestly, I had not expected to leave DSM so soon, and if the opportunity with Schlumberger had not arisen, I might not have. I became aware of the opportunity through a classmate of mine from NUJS, who in turn had come to know of the same thorough someone he knew in Schlumberger. The factors that prompted me to apply for the job were the fact that Oil & Gas is by far one of the world's largest and most profitable industry, where Schlumberger was a leader in its domain; Schlumberger is renowned across the globe as a truly multi-cultural organization which strives to give its deserving employees an international career, and most importantly, the role was a very focussed role of Contracts. I would like to explain the importance of the role in my deciding to switch job. Unlike many other organizations, Schlumberger has Contracts as an independent sub-function within the Legal Organization, which is focussed on reviewing and negotiating the contracts for the company. With a little over 5 years' experience behind me, this role offered me a different level of professional expertise in the domain of commercial contracts and negotiation. The role also meant working very closely with the business, thus ensuring closer integration with the organizational goals. I started off in Gurgaon as a Senior Contracts Analyst, taking responsibility for contracts that the company had signed/negotiated with Clients based in the North and North-East of India.
Before moving to Dubai this February, you have worked as a Geomarket Contracts Managerof India, Bangladesh & Sri Lanka at Schlumberger [Mumbai office] for more than one year. What are the responsibilities you were entrusted with during your stint at the Mumbai office?
After a couple of years in the previous role, I was promoted to the position of Geomarket Contracts Manager, heading the function for the businesses in India, Bangladesh & Sri Lanka. In this role, I led a team of 6 contracts and bid resource persons with the core objective of minimising the operational liabilities and commercial risks for the company in its business contracts. My job involved reviewing tender and contracts terms along with my team, to highlight potential exposures, suggesting changes to those terms, and advising on and participating in negotiations on those terms along with the operations and business verticals.
What led to the shift to Dubai office and this promotion?
(After moving to Dubai office of Schlumberger, Rahul is working as an Attorney and providing legal support to operations in various countries across the Middle East region.)
As I had mentioned above, Schlumberger as an organisation believes in providing opportunities for an international career to its employees. Based on my career preferences, performance and company's business needs, I was offered this position.
Our readers would like to know about your current work profile. Plus, what is a typical workday like at your office?
The Attorney's role is to support the Legal Counsels, who head the legal function in the respective business units, and to provide legal support and advice to the company's management. Unlike the Contracts role, the Legal function cannot be defined by a boundary. My job involves advising the management on various issues on laws ranging from employment and immigration issues to corporate laws, advising on strategic contracts, advisising on IPR related business contract provisions, ensuring ethics compliance, supporting claims and defence of claims (litigation or arbitrations), and compliance with statutory regulations, and so on.
Would you say that the work environment at Schlumberger is significantly different from other companies where you have worked?
An emphatic yes!!
Schlumberger is a truly multi-cultural organization with no favouritism on the basis of nationality, at any level of management whatsoever. It's very usual for one to be working with a group of people having varying nationalities. As an organization, it is not hierarchical in the typical traditional sense, and everyone is given due respect for their individual roles, and also expected to take responsibility for his/her actions.
You have over ten years of experience in Contract Drafting & Negotiation, Contractual Risk Management & Mitigation, General Legal Affairs, R&D, Liaison, Corporate Consulting etc. How would you describe your experience so far?
Well, no matter what one does in his/her career, it is a never ending learning curve. What I have learnt over the years is that it is critical to be able to judge the business needs of an organization, and you cannot do that without understanding the business operation itself. So, it is essential that you are inquisitive enough to understand that. Further, with the in-house role, unlike as an external counsel (read law firm), you cannot stop at advising. The management expects you to participate in decision making, hence your advice is expected to be a firm one, with clear focus on probable consequences of an action taken by the company based on your advice.
Many people believe that working as an in-house counsel affords more work-life balance and is less demanding. What is your take on this?
I do not agree that the job requirements in an in-house role and that in a law firm necessitates such a distinction. From my experience, my work-life balance has been fair over the years. There have been occasions where I have had to burn the "midnight oil" for an issue but that is not as frequent as I hear it is in the laws firms in India. I understand the question comes from the perspective of a culture in the Indian law firms where there is an absolute indifference to an individual's personal space, and often spending an abnormal amount of time in office is something one brags about. That, with all due respect, is neither professional nor healthy. If you look at the trend in the global sphere, the suggestion that you have made in the question, does not hold true. As professionals, you hold utmost importance to the organization that you work for, and your responsibilities and organizational needs at a given point of time determine the time you can take out for yourself and your family. If that balance is lop sided for extended periods of time, that implies inefficiency, personal or organizational, and has direct consequences on the productivity of an individual.
Would you like to work for law firms anytime in future?
That is something I have not given much thought. Come to think of it, that seems unlikely, owing to the fact that the role in a law firm would require some different skillsets and mindset, than those I have spent 10 years to acquire. Logically, I am a better fit at an in-house role, and that is where my experience would count more.
Last but not the least, what would be your message for law students?
Primarily, enjoy the experience and build relationships, this is probably your last chance to make friends for a lifetime. Develop the basics on the academic front, since if that helps to push your CGPA, that's an added premium. Indulge in the co-curricular or extra-curricular activities that interests you, not what makes sense to stitch together a career. How your career will shape depends on a lot of variables that you cannot control, hence enjoying what you are good at will help you build your personalities more than anything. Choose your internships well, you will learn a lot more there than in your classes. Most of all, once you are in the professional world, there are no substitutes for hard work. Have the humility to learn, hunger to know, and drive to deliver.