Rohan
 Bishayee graduated from School of Law, KIIT University with a specialisation in Corporate Law. Throughout law school he was the topper of  BBA LLB course and received several awards for academic excellence. Apart from academics, he won several awards including a Best Advocate Award at the Moot Court Competition held in IMS Unison University, Dehradun. Upon graduating from School of Law, KIIT University, he received job offers from various top tier law firms and is currently working in DFDL and exploring the global market.
In this interview we speak to him about:
Reasons for choosing DFDL and shifting base to South East Asia;
Tips on the cv of a  law student aiming to joining an International law firm
His role and responsibilities as legal advisor at DFDL ;
Recruitment process at DFDL
HOW WOULD YOU LIKE TO INTRODUCE YOURSELF TO OUR READERS? PLEASE TELL US SOMETHING ABOUT YOUR PRE-COLLEGE LIFE?
A corporate lawyer, sports aficionado and musician believing in spirit and the power of dreams.
I practice corporate law with DFDL, a top tier law firm having offices across South East Asia (Phnom Penh, Yangon, Bangkok, Jakarta, Singapore, Hanoi, etc.) Apart from being a lawyer, I am a passionate musician and can play the violin and the guitar, among other instruments. I was part of a chamber music orchestra known as "L'Atelier de Musique" and performed in concerts in India and other countries. I love playing and watching football and was privileged enough to be selected for a "Manchester United Soccer Schools" training programme during my school days.
PLEASE TELL US ABOUT YOUR TIME AT LAW SCHOOL. HOW WAS YOUR APPROACH TOWARDS ACADEMICS WHILE IN COLLEGE?
The five years that I spent at School of Law, KIIT University were the best years of my life. I participated in several co-curricular and extra-curricular activities which made the entire experience very enjoyable. During my time at law school I was fortunate to share a very powerful relationship with some excellent professors who taught me valuable lessons of life and law. I was also a part of quite a few societies and worked extensively with some very proficient batch-mates.
I think the most important thing about academics is keeping things simple. I focused on important classroom lectures, basic reading and spending sufficient time in understanding the fundamentals. This is one discipline which has a large space for independent thought and creativity in application which I coupled with fundamental knowledge of law to yield positive results.
YOU HAVE REPRESENTED YOUR COLLEGE AT PRESTIGIOUS MOOT COURT COMPETITIONS. HOW DID YOU GO ABOUT PREPARING FOR THEM?
Mooting has been the single most gratifying experience in law school. When I went up to argue before a judge in a moot court competition, I felt as if the world was mine. If I were to point out the happiest moment of my life, it would be when I was adjudged the 'Best Student Advocate' in one of these competitions.
I would advise law students wishing to take part in these competitions to pick team members who are of a similar academic temperament and are willing to dedicate the same amount of time and energy to this activity. My team and I usually dedicated about two months to prepare for these competitions that required long hours of extensive research to find the most convincing arguments. We took a lot of guidance from our seniors on specific points of research, materials to be referred to, structuring of arguments and drafting memorials. In addition, we took several mock trials before the competitions, which gave us a rough idea of what to expect in real time. I would like to mention the noteworthy contribution of Anubhab Sarkar, Founding Partner, Triumvir Law, a friend and senior from law school towards developing and training our teams before such competitions. Preparing for these competitions tend to get very stressful and mentally challenging. However, I must say it is worth every sacrifice you make.
HOW SIGNIFICANT IS MOOTING FOR LAW STUDENTS? WHAT ARE THE EPITHETS OF A SUCCESSFUL MOOTER?
The legal profession demands excellent interactive skills and one of the activities in law school that develops this skill is mooting. Mooting not only hones one's advocacy skills, but also facilitates overcoming stage fear, builds self-confidence and develops public speaking and interpersonal skills.
Mooting builds one's research and drafting skills as well. Young law students often make the mistake of associating mooting with a career in litigation. Litigator, or not, drafting and research are skills required for every career in law and mooting only enhances your skills as a lawyer.
Mooting helps you gauge the temperament of the various judges and accordingly frame your style of argument. If one is looking at a career in litigation, mooting gives a first-hand experience of the real world. For transactional lawyers, it helps in negotiation, drafting and research. I would strongly advise law students to take an active interest in mooting.
I don't know if I'm qualified enough to answer your question on what it takes to be a successful mooter, but since you've asked I'll make an attempt. I think to be successful in anything; the first requirement is desire and drive. A capable mooter would need to have the fundamentals of law crystal clear and have reasonably good analytical skills. There is no substitute to hard work, long hours of research and repeated mock oral rounds (for counsels). For arguing counsels, I'd urge them to get emotionally connected with the moot problem and present submissions as they would for their clients in a real court of law. As long as one is passionate about mooting and does not give up, success will follow.
PLEASE TELL US ABOUT YOUR INTERNSHIPS. WHAT ARE YOUR SUGGESTIONS FOR LAW STUDENTS TO BAG INTERNSHIPS AT BIG LAW FIRMS AND COMPANIES?
I have had a varied internship experience ranging from internships with advocates, litigation firms, companies to corporate law firms. My basic objective was to give every field a chance before deciding on my career. While interning, I enjoyed my litigation experiences and the art of practicing in a court of law always intrigued me. However, being a first generation lawyer, not having any connections or references and a considerable financial concern, I soon realised Corporate Law would be a more stable career option. I have had good and bad internship experiences at corporate firms as the work environment and culture at some of these top tier law firms can often get very challenging.
If we were to talk about internship applications, I have no reservations in admitting that securing an internship in Indian law firms is a difficult task. A lot of emphasis is laid on factors such as 'institution name', 'references and contacts', etc. My internship applications were mostly rejected or ignored by most of the top tier firms. I used to go and intern wherever I managed to get a reply or a confirmation from, through applications or by connecting with some useful resource.
However, from the little success that I've had in getting through to a few places, I would advise readers to always set objectives on the basis of the firm they have chosen and tailor-make the CV and covering letter accordingly. It is not advisable to send the same generic piece everywhere. A tailor made CV and covering letter shows that you have made the effort and you sincerely want to be considered for an opportunity to work in that firm.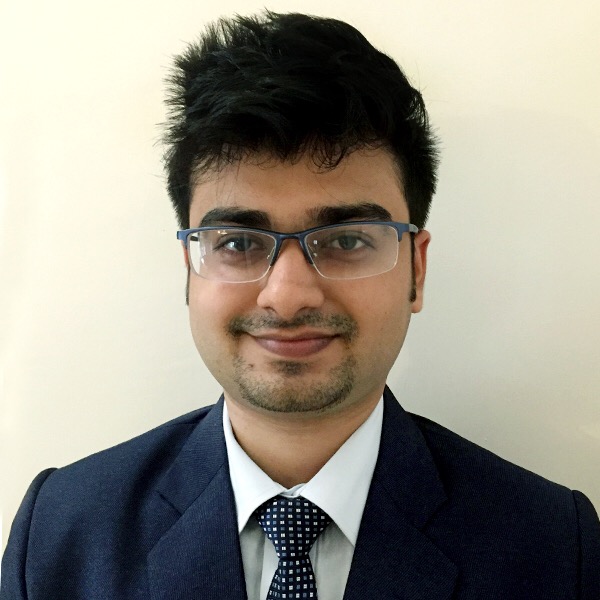 YOU HAVE BEEN A TOPPER DURING YOUR COLLEGE DAYS. WHAT ARE THE TIPS AND STRATEGIES YOU WOULD LIKE TO SHARE WITH OUR READERS WHO ARE CURRENTLY LAW STUDENTS?
I wasn't the epitome of sincerity when it came to academics. In law school we did a lot of group study, which was particularly helpful. I was lucky to have good friends who helped me out with material that was important from an examination point of view.
My emphasis, as already mentioned was on keeping things simple. I spent my time understanding basic concepts and developing my fundamentals of law. I would urge students to centre their reading on texts and reference materials instead of 'class notes'. Analysis and originality should be the priority as this discipline encourages independent thought.
HOW DID YOU CHOOSE CORPORATE LAW AS YOUR SPECIALISATION? WHAT COURSES WOULD YOU SUGGEST TO YOUNG LAW STUDENTS LOOKING TO SPECIALISE IN CORPORATE LAW?
To be brutally honest, Corporate Law was more of a convenience than a choice. Belonging to a family with no legal background or connections in the legal fraternity, Corporate Law provided me the stepping stone to a successful career in law. My seniors and professors from college were instrumental in steering me towards a career in Corporate Law. I received encouragement and direction from a close friend and confidant from law school, Debottam Chattopadhyay, Associate, Phoenix Legal, when it came to career choices.
Looking at the Indian market, courses on Competition Law, Capital Markets and Finance would give students ground level knowledge of the legal structure. From a global perspective, courses which give an insight on projects, energy and infrastructure related laws would hold students in good stead. I would advise students to make well informed choices based on their area of interest. The first and foremost aspect which a student should take care of is deciding an area of interest. Once that step is complete, it becomes easier to work towards making a career out of that interest area.
WHY DID YOU CHOOSE DFDL?
The decision to choose DFDL was based on a lot of factors. I was particularly impressed with their scope of work and the projects I would be dealing with upon employment, which I learned of during my interview process. My conversations with the firm's hierarchy was very influential in the decision-making process.
The aim was always to be bigger, better and to reach out globally. DFDL offered me exposure and experience where I would get to meet and work with 'magic circle law firms' and stalwart corporate lawyers from across various jurisdictions. The opportunity at DFDL seemed adventurous, challenging and had novelty. Hence, here I am at DFDL, glad at having taken the leap.
PLEASE TELL US ABOUT YOUR RECRUITMENT AT DFDL? HOW WAS THE INTERVIEW ? HOW DID YOU PREPARE FOR THE SAME?
My recruitment at DFDL was routed through the Placement Co-ordination Committee of my law school. I had sent in my resume and received a reply from the firm wherein they set up my interview with the Regional HR Officer. Thereafter, there were five rounds of interview with partners and senior lawyers across the firm's hierarchy from various offices of the firm via video-conference. Interviews were built around conversations where the candidate's adaptability to the firm's culture and work ethos were tested. The scope of work and the projects were explained and general tests on awareness was conducted. There were two technical rounds where there were related questions on work experience and fundamental concepts of law. The areas of law included commercial law subjects such as contract law, property law (including registration and stamp duty), company law and procedural law.
I prepared for the interview by reviewing and revising my CV in great detail which I recommend all readers do before an interview. The rest of the preparatory process was pretty straightforward. I brushed up on my basic legal principles and concepts of commercial law.
WHAT IS YOUR FIELD OF PRACTICE AT DFDL? HOW IS THE WORK CULTURE AT DFDL?
I work extensively in the field of international investment, banking and finance, energy, mining and infrastructure, real estate and corporate advisory. Work includes client advisory and transactions where I advise clients on international investment strategies from a legal perspective. Transactions include preparation of diligence reports and financing documents etc.
The work environment at DFDL is excellent. The culture promotes learning and nurturing of skills necessary for a corporate lawyer. DFDL is a member of both the American Chamber of Commerce and the European Chamber of Commerce and promotes interaction and networking at various events, which are a great opportunity, for me to meet and interact with lawyers and other driven professionals from various fields. The balance of work-life is commendable and the hours are not remotely as stressful as Indian firms.
WHAT ARE THE OPPORTUNITIES FOR INDIAN LAWYERS IN SOUTH EAST ASIA?
South East Asia has a booming market and is developing in leaps and bounds. Most South East Asian countries have offices of international law firms (including magic circle law firms) in operation. I wouldn't be able to give you statistics but at present there are a sufficient number of Indians working in prestigious law firms across South East Asia. DFDL also has a few Indians working across its offices in South East Asia including an Indian desk at Bangkok. In a nutshell, there are opportunities in top-notch law firms in South East Asia for Indians having the necessary skillset and desire to work across global boundaries.
PLEASE TELL US IN DETAIL ABOUT YOUR ROLES AND RESPONSIBILITIES AT DFDL?
My roles and responsibilities at DFDL require me to report to and take instructions from the Partners, Managing Director, and the Head of the Practice Groups of DFDL. I am supposed to provide legal advice on behalf of DFDL to clients and undertake activities which include the drafting of contracts, letters of advice, legal opinions, and other legal instruments. Additionally, I need to peer review the work of other advisers and provide constructive feedback as necessary, draft and deliver fee proposals and review and revise invoices. I am also required to contribute actively in DFDL's business development efforts, including government relations activities with various chambers of commerce, business clubs and participate in knowledge management, professional development and administrative activities as requested.
WHAT SHOULD A CV OF A LAW STUDENT AIMING TO JOIN AN INTERNATIONAL LAW FIRM LOOK LIKE?
Regardless of where you're applying, I think a CV should be balanced. What I mean by a balanced CV is one, which has good grades, moot court experiences, publications (one area where I had practically nothing to show) relevant internship experiences (quality over quantity) and a good set of extra-curricular activities. There is no priority of importance and it varies from firm to firm on what their qualifying criterion is. However, I would suggest student give sufficient importance to all areas, which I have mentioned.
Co-curricular and extra-curricular should not be ignored, as interviewers often tend to prefer candidates with a varied set of talents and experiences. A question in one of the interviews asked me about what I understand about 'teamwork'. I was happy to elaborate on my experiences in chamber orchestra where the entire harmonic is created by collective wisdom. The interviewer was particularly impressed with my answer. I would advise readers to engage in a variety of experiences and build up a CV accordingly. International firms do tend to look at your grades and having a good grade would separate you from the rest of the candidates. A CV and covering letter should also be tailor made to fit the requirements of the firm you're applying to and the specific practice area should be clearly outlined. International firms focus a lot on your purpose of work and your professional objective. I believe having a balanced CV helps you reach the stage of interview. Your performance in the interview is the deal breaker.
WHAT WOULD BE YOUR PARTING MESSAGE TO OUR READERS?
I would start off by quoting one of the most inspirational figures in my life, "You cannot lead by following."- Sir Alex Ferguson.
Lead from the front and when you've reached there, reach out and help the people who need it most. Promote and practice equality. Respect your elders, live with humility, protect the environment and encourage humanity.
Make your parents proud and take care of them. As long as they're happy, you don't need much more from life. Wherever I am today, professionally and otherwise is because of the most loving, caring and supportive parents who gave me a bit more than everything I ever wanted.
Thank you for having me here for the interview!