Rohan Mahajan started out as a Bachelor of Science from Hans Raj College, Delhi University in 1997, but destiny had other plans for him. Right after in 2000, he opted for law from Campus Law Center, DU, which in turn lead him to his first employment, that with Bharti Airtel Limited. After 4 more job changes from 2002 till 2013, he finally found his niche in the wonderful world of entrepreneurship – beginning his own startup LawRato.com to reach impeccable success and job satisfaction.
In this interview, he talks to us about:
The conflict between the head and the heart in choosing a career;
The journey of establishing LawRato.com;
The attractive aspects of legal entrepreneurship; and
The necessity to choose a career that truly fulfils you.
How would you introduce yourself to our readers? Please tell us about your pre-college days. As a young adult, what plans did you have for your future?
A warm hug to all the SuperLawyer readers here. I come from a family of scholars, and I have two elder sisters who were quite meritorious themselves. While it certainly is a blessing, it turned out to be a tough one, as I had to not only compete with my classmates to get grades better than them, but the competitive environment was equally tough at home as well. So yes, I have been brought up with a sense of competition, and winning is in my genes – a trait quite important in the startup world, where we strive to be the best each day.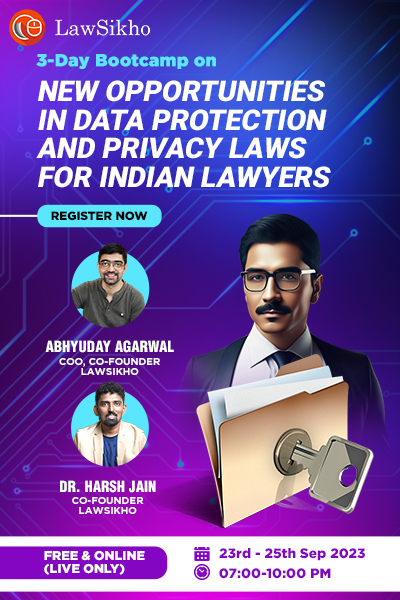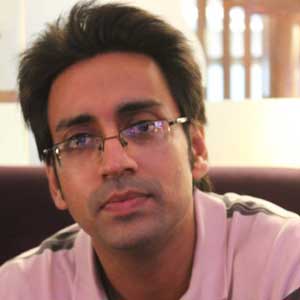 You are a B.Sc. (Hons) graduate from Hans Raj College, New Delhi. What was the motivation behind your decision to pursue law? Are there any lawyers in your family?
Those were the last few days of my graduation days at Hans Raj College, and I remember I was sitting quite confused in the college lawns. While my heart was pushing me to pursue an MBA and get a cushy corporate job, my mind was fighting my heart to go ahead and get into a Law college, as I was always fascinated by the authority that the legal profession enjoys, and was always annoyed by people who did not abide the laws. With my father being a practicing lawyer, I suppose I was a little biased, and ended up deciding to pursue law post my graduation.
Was Campus Law Center, New Delhi always your choice for law school, or did you apply to other colleges as well? What was the procedure to secure admission back then in the year 2000? Was there a lot of competition?
Well, with the heart and mind in sync, after their tussle ended up in the mind winning over the heart, the next step was to figure out where to head to in order to get my legal robes. Being a North Campus guy for 3 years, Law Fac, DU was the obvious and only choice, as the thought of continuing coming to the north campus for another 3 years was too exciting to even consider any other law college. You know, once you are sure what you are looking for, achieving it is just a few steps away. I studied hard for the entrance, and came out with flying colors to join the Campus Law Center, Law Faculty, Delhi University as a law student.
Our readers would love to know about your law school days. Tell us a bit about it.
Honestly, the only memories I have from my law school days are those of gorging on food (especially the mutton kebabs at Delhi School of Economics), shopping at the Bunglow Road (North Campus, DU), and helping friends contest the Law Fac elections. As far as studies go, I have always applied logics in everything I have studied, and this ensured that there were no difficulties whatsoever in moving from my science background to the legal studies.
Your marketing career spans an impressive 15 years across various industries. How has the journey been?
It's said that in the end, the heart wins over the mind. Back then in my 3rd year of Law college, mobile phones were still a big deal, and were a privilege to only a few. I desperately wanted to own one, and my desire became so bad that I even started dreaming of owning one. I suppose the Almighty saw my desperation, and one of my close friends told me about a job offer with Airtel. One of the best days of my life were scripted when the HR offered me a meagre salary, but a Nokia Handset and an Airtel SIM with unlimited calls as part of my remuneration. I cannot describe in words the happiness one gets when one's dreams come true, quite literally. This first corporate job was followed by another, and then another when I joined this Marketing agency which not only taught me the A to Z of marketing, but also made me travel half the world. This was another dream come true, when your passion becomes your profession and you don't even know how a decade passed by.
You're the Founder and CEO of LawRato.com. Please tell us about LawRato. What inspired you to embark on this entrepreneurial journey?
Back in 2009, I was working in Singapore & Jakarta, Indonesia. A legal issue cropped up during my stint, and surprisingly, I was left dangling for help. Even in the age of internet and globalization, I had no platform to seek a verified and a reliable solution to my problem. It occurred to me how there would be many more stranded like me. And hence, the seeds of LawRato were sown.
There is no way whatsoever by which a common man can evaluate and identify the right lawyer for their legal situation. With no data available on the lawyers' performance and track record, its next to impossible to tell which lawyer would be the right one for your need. It becomes more difficult, as unlike healthcare, where there are clear specialists for different healthcare problems (cardiologist, neurologist, etc.), lawyers take up matters across multiple practice areas and there are no defined specialists for each practice area like property matters, matrimonial matters and others.
With 3 Crore pending matters and 17 Lac new cases filed each month in various courts in the country, there was no transparent way to get access to the right lawyer so far. This becomes graver as 1 in 5 clients seeking legal consultation files a case. This makes it a whopping 1 crore consultations each month. With most of us not knowing where and how to find the right lawyer, we end up either reaching out to someone through a close reference or finding one through local directory listings. Either of these routes have no way to promise the credibility and quality of the lawyer as references are mostly based on 1 or 2 past experiences and local listings have no control over who is listing themselves as professionals.
A lot of clients end up in legal issues where they need a counsel to represent them in a faraway city. Be it a property situated in another city where relatives are having an illegal possession or a cheque bounce matter where the other party has filed a case in another city or matrimonial matters where one of the spouse has gone to his / her parental home thousands of miles away and pressed criminal charges in the local police station, the need to a local counsel in that city is of utmost importance to ensure the matter is handled in the most appropriate manner.
We have top rated verified lawyers in 110+ cities in India, and one can consult with them with a click of a button at the platform. Clients needing lawyers in faraway cities have actually called us as life-savers as we not only save them the time needed to physically travel to another city to find the right lawyer, but as mentioned earlier, even if they would have travelled to the city, there was no way to evaluate and identity the right lawyer so far. In today's world where everything is so connected and transparent, having access to top level legal support is certainly the need of the hour.
LawRato.com ensures that this need of having access to transparent & guided legal support system is covered with their highly curated and verified lawyer listings and ratings and reviews for each lawyer on the platform. The team conducts in depth online and offline verification of each lawyer before getting them onboard which includes verification through referral. Each user consulting a lawyer on the platform gets to rate and review them once the consultation is received.
Please explain to our readers how LawRato.com functions. How do you manage your extensive database of lawyers across cities and varying fields of law?
LawRato.com works as an introduction-cum-Service partner for the clients and also Top Rated Verified Lawyers across any city and any court in India.
It handholds the user right from the initial consultation with the lawyer to the final outcome of the case. The portal offers multiple modes of engagement in the form of email, phone, video calling, meeting & their home/office meetings to avail the services of the listed lawyers. The aim is to set transparency and trust in a highly cluttered and disorganized Legal Industry in India.
Could you also introduce us to your team?
The Team:
Rohan Mahajan (Founder & CEO)
A law graduate from Law Faculty (DU), obsessed with helping solve people's problems
Operations specialist with 14 years' experience in BTL marketing across APAC.
Spearhead of Wizcraft's BTL operations. Expanded Digitas' operations in Indonesia as Country head – Handled field sales & telesales teams.
Nikhil Sarup (Co-Founder & CTO)
A software engineer by education, still putting his B.Tech(CSE) degree to good use, coding open source apps.
16 years' experience in Digital & Direct marketing. Previously headed digital strategy for Razorfish & Digitas India. Deep expertise in E-commerce platforms, CRM systems, and social communities.
The crazy duo are supported by a team comprising of 4 law graduates who handle all incoming client requirements, and 2 marketing and relationship managers who take care of lawyer onboarding, management and other PR activities.
How do you plan to expand LawRato.com, in terms of operations, infrastructure, as well as attracting more investments? Can we expect a mobile app soon?
We have received angel funding a few months ago, and are chasing tough targets which are reviewed on a weekly basis, since the aim is to achieve a sizeable traction before raising the next round of funding. We currently have 500+ top lawyers on-board, across 100+ cities and are targeting to take this number to 3000+ lawyers across 200 cities in 6 months from now. We are happy growing a little slow, since our process of bringing new lawyers on-board involves online and offline verification of the lawyer's credentials, as the quality of lawyers we offer is the best in the business and that's what sets us apart from any competition. On the User traction, we are currently getting 1500 daily site visitors and 100 client requirements per day, out of which we are able to help 5-10 clients hire a lawyer through the portal. We have been  reaching a measurement  of growth at @ 10-15% on a weekly basis, and are now aiming to handle 10,000 visitors and 1000 client requirements per day in 6 months from now. A user app and a separate lawyer app that enables onboard lawyers to answer client queries and manage their client appointments, are under development and are expected to be launched in October / November 2015.
Will you be practicing law in the near future? Do you aim to do pro bono work?
Honestly, practicing law is on my mind, but not for another 4-5 years, atleast. I really want to get involved in pro bono practice to take up matters of public interest. The idea is to grow LawRato.com to a level where we are able to take up CSR projects and offer free legal aid to the needy. I would love to do this in association with the Government's legal aid program.
What would be your message for our readers, particularly young lawyers and law students, who wish to foray into entrepreneurship?
Entrepreneurship is for people who want to see a change in the way they lead their daily lives. If you feel that you can, in some way, impact the life of a few people, give your idea a shot and see how it works. If your prototype is able to impact even one person's life, go ahead and get involved in full time entrepreneurship. However, also remember that there is nothing such as work-life balance if you are looking into starting up on your own.
One of my favourite quotes is – In entrepreneurship, you live a few years of your life like no one else does, so that you can live the rest of your life like no one else can!