Founder
In conversation with Manasi Chaudhari, founder and CEO of Pink Legal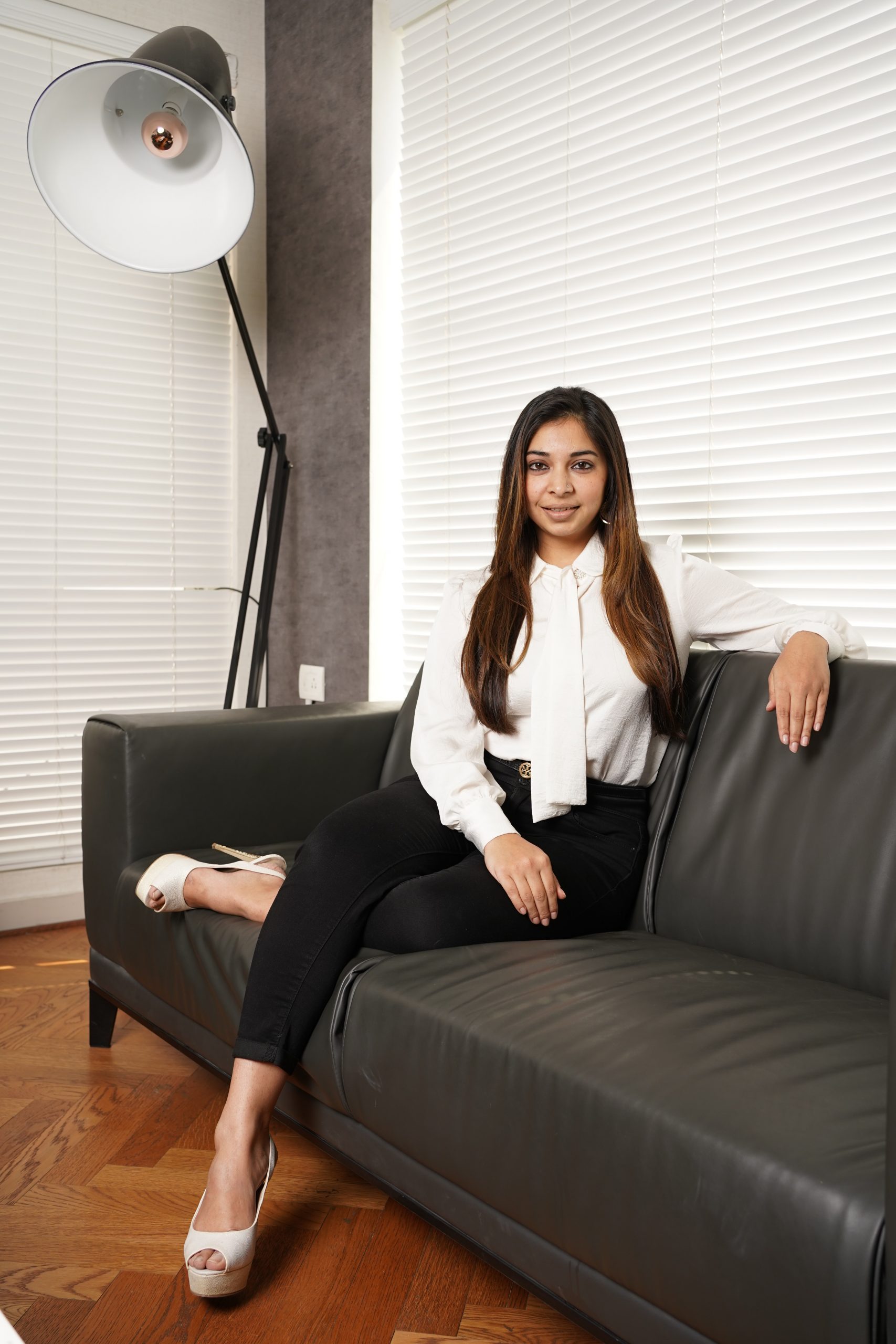 This interview has been published by Sonali Parashar. The Interview was taken by The SuperLawyer Team.
---
Let us start from the beginning, what prompted you to pursue law? Is it true that you are a first-generation lawyer, or did someone from your family inspire you?
I knew I wanted to be a lawyer since Class 8…don't ask me why! It was just a gut feeling! Actually, I think it is in my genes. My grandfather was a judge in the Bombay High Court. I remember going to court with him once, when I was five, just to visit. But apart from that, I grew up in Hyderabad. Both my parents are from different professional fields, and I didn't have any direct contact with the law. So, in a sense, you could say that I am a first-generation lawyer although I come from a family of law.
From practising commercial and real estate litigation for three years in the Hyderabad High Court to interning at the Supreme Court of India with Hon'ble Justice Chandrachud. Is there any particular incident that pushed you in the direction that you are in today?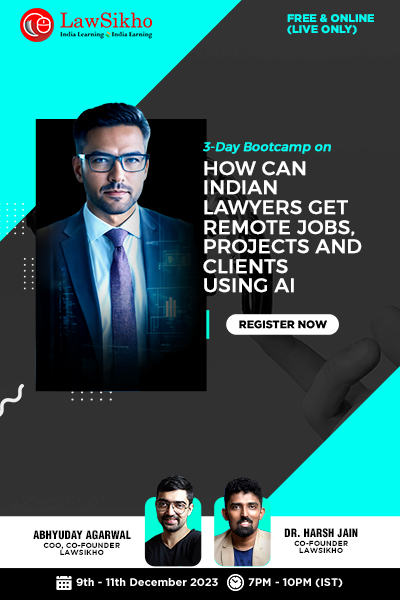 I had always admired Justice Chandrachud but I never imagined that I would get an opportunity to work under him. It had felt like a distant dream until it really happened. I was feeling saturated with the litigation practice and didn't see myself deriving joy from my work. Therefore, I decided to try a new path and do something I have never tried earlier. I was passionate about women empowerment and gender equality even in law school. I knew that Justice Chandrachud was on the bench for the Section 377 and Sabarimala temple cases and it seemed like the perfect opportunity to explore my passion, under his tutelage. That's how I took off for Delhi and found myself in the holy grail of law.
You are committed to improving women's access to legal services and that is reflected in your initiative, Pink Legal. Can you tell us how things turned out when you decided to begin your own initiative?
I launched my initiative Pink Legal (an award-winning and India's only platform to empower women legally) in March 2020. Nyay'ri is an extension of Pink Legal. When I started Pink Legal, I had no idea that it would grow the way it has. I just wanted to create a platform where women can understand their legal rights in an easy manner, and I hoped that at least some women would know that this platform exists! But I guess destiny had other plans and Pink Legal catapulted from a basic platform to an entire organisation for creating legal awareness and providing access to legal services for women. I was suddenly being called a 'legal entrepreneur' and had to learn the basics of running an organisation, while on the job, with no pre-requisite MBA! This journey has helped me grow, build a team of fabulous young people (called the Student Squad), and take one step closer to my dream of seeing a gender-equal world.
From litigation to establishing your law firm to launching Pink Legal and collaborating with Project Naveli, this has been your journey thus far Was the goal of forming a team to empower women always in mind, or did it come as a surprise?
The goal has always been to create a gender-equal world. The path to this dream, through Pink Legal and Nyay'ri, is something that I discovered along the way! I certainly believe that if we all join hands we can accelerate our goals much faster, through collaborations with like-minded people and organisations. Pink Legal already has a growing team of thirty spread all across the country. I would love to expand this further, even across the globe, and make it a movement!
Would you like to tell us more about your law firm's practice and what your firm's main focus is now?
I started my law firm (Manasi Chaudhari & Associates) in 2020, the same year as Pink Legal. My firm focuses on business and transactional law work cutting across various sectors such as media and entertainment, intellectual property, information technology, and anything to do with transactions. We have had the good fortune of attracting clients like top movie-production houses in South India, leading national FMCG companies, upcoming start-ups, and business groups. I enjoy my professional practice of advising my clients, negotiating deals, and ensuring that their rights are secured.
Is it difficult to balance the demands of running your own law firm and the duties and responsibilities of the CEO of Pink Legal?
It sure is challenging, but I wouldn't have it any other way! One is my profession and the other is my passion, but both are equally demanding! There are days when I ace the balance and have a lot of free time on my hands. There are other days when work stretches into the night and my mind refuses to shut off. Sometimes, I feel like I am getting pulled in too many directions. However, I learned a very important lesson on time management from Justice Chandrachud. Despite being one of the most important people in the country, he would always make time for everything, including checking up on us if we weren't feeling well. So anytime I start losing track, I always think "If Justice Chandrachud can make the time, then I most certainly can!"
You are going down in history! From being named as the 'Legal Entrepreneur of the Year 2020' by Business World to receiving the 'Digital Women 2020 Award' by SheThePeople and Google. Where do you see yourself in the next 10 years, given your affiliation with global players like Puma, Instagram, and Tinder? Are you planning on something big or staying low at the moment?
Thank you for your generous words! I am not much of a planner. I believe in the saying that 'life happens to you when you are busy planning.' Therefore, if you ask me even about the upcoming 1 year, I will not be able to tell you anything! I have goals and ambitions, but I don't plan for them. I can probably visualise where I want to be, but how I'm going to get there is a puzzle that even I am looking forward to solving! Sometimes, we get carried away with our dreams and professional goals and mistake them for life. Life is much more than that, and I want to truly live each and every day of it!
Do you have any advice for our readers who dream of bringing a change?
Yes, I have a lot of preaching to do! (Just kidding) I would give two pieces of advice: First, identify your passion and work towards it. It doesn't have to be big. Every step counts and every drop makes the ocean. Most people 'feel' they are passionate, but when it comes to actually doing something, they don't want to put in any effort. They'd rather just reshare an Instagram post. It's up to you to decide if you want to be a real warrior or a mere keyboard warrior!
Second, never underestimate financial independence. It is easy to get swayed by clickbait articles claiming 'XYZ left his corporate job to pursue his passion.' Great for XYZ, but how will you focus on your passion if you have to worry about paying your bills or you don't have the independence to decide how to spend your money? Follow your passion by all means but secure yourself first!
---
Get in touch with Manasi Chaudhari: