Rohit Dangare graduated in law from Symbiosis Law School in 2000. He completed his Masters in Law (LL.M.) from the University of Pune in the year 2004 with specialization in Law of Contract and Criminal law. He has assisted and is associated with legal stalwart Mr. Shrikant Shivade, and has assisted him in high profile cases like ULC Scam, MCOCA, Pen Urban Co-op Bank Scam, among others. He has experience in matters pertaining to Negotiable Instruments Act, Arbitration and criminal cases. He has also assisted such institutions in drafting of various agreements including Non-Disclosure agreements, Barter Agreements and other miscellaneous ones. He has as well worked upon many revisions and appeals in the Hon'ble High Court. He is also a counsel to many accused in the Pen Urban Co-op Bank Scam in Raigad District.
In this interview we speak to him about:
His association with Mr. Shrikant Shivade
His independent venture
His pro-bono work and teaching experience
Given that most of our readers are law students, how would you introduce yourself to them? 
I am a litigation lawyer and we are a rare breed!
What motivated you to pursue a career in the legal field? 
I come from a family of doctors. I wanted to pursue Pharmacy but I decided to do law because it would be a better option. To a certain extent my parents also pursued me to take law, but it was honestly an out-of-the-box decision to pursue law.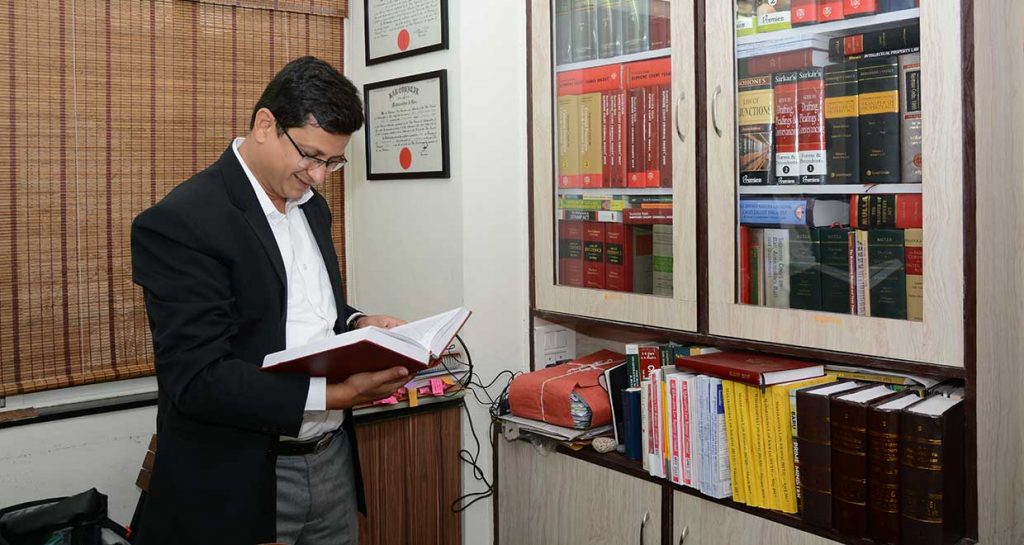 Can you share some memorable experiences from you time at law school?
I completed my law from Symbiosis Law College. At that time, though attendance was not compulsory, I used to attend lectures. We had lecturers by the likes of Nitesh Nawsagary and Prof. Raste, which made my curiosity for the subject grow. Also, the Indian Evidence Act was one subject to which I was attracted due to an eminent practising lawyer Adv. K.M. Irani. During my college days I was into wildlife conservation and was a founding member of an NGO namely Aaranyawak. I also was active in rescue operations and rescued many animals. I used to attend the chamber of Adv. K.V. Damle. Attending courts gave me a basic idea that advocacy is something which is going to take a lot of hard work and persistence and this prompted me to opt for internships in Mumbai. I interned with L. D. Shah & co., Advocates and Solicitors, where I learned the fundamental ground rule of advocacy, "There is no shortcut to success and you should know your brief like the back of your hand." During my third year of law I joined Hariani and Company, Advocates and Solicitors having their office in Mumbai and Pune and for the same I am still thankful to Mr. Amit Hariani (Sir), for I did not have any recommendation but I suppose that he has seen some spark in me. I continued this internship till my final year. In Hariani and Co, I was taught that when it comes to law and interpretation of law, there is no senior and no junior, all are equal because age does not make a lawyer successful but his abilitity to interpret law defines his success. I can surely say so because a senior and I differed on some provision of law and in a weekly meeting I was praised by Amit Sir for my better interpretation and many more things. The working hours at Hariani and Company were very hectic for I remember leaving office at odd hours in the night. I also certainly cannot afford to forget Adv. Prasanna Darade who used to make me work very hard and was responsible for building my patience.
The procedure to secure Traineeship was different in 1999/2000 and it is very different now. I think your scores matter and your extra curricular activities are also taken into consideration as a lawyer because a lawyer has to have a multifaceted personality. I would certainly say that your marks really do not matter if you want to be a litigation lawyer.
What was your first job after college? 
My first job undoubtedly was going to be with Hariani as I was interning at both their offices in Pune and Mumbai and they had conveyed to me that I should be joining their team, but my parents opposed the concept of me joining Hariani and Company. My parents wanted me to pursue LL.M and hence I was not left with any option but to complete my LL.M. I completed LL.M with specialization in Contract and Crime and I finally decided to work on the Criminal side as I was very much influenced by the theories of Lombroso and especially Bentham. LL.M is necessary for students because it gives you a better and in depth knowledge of law. It is useful to a student if he wishes to pursue his career as a lecturer or professor. Further LL.M would certainly help students who wish to pursue their career in Judiciary.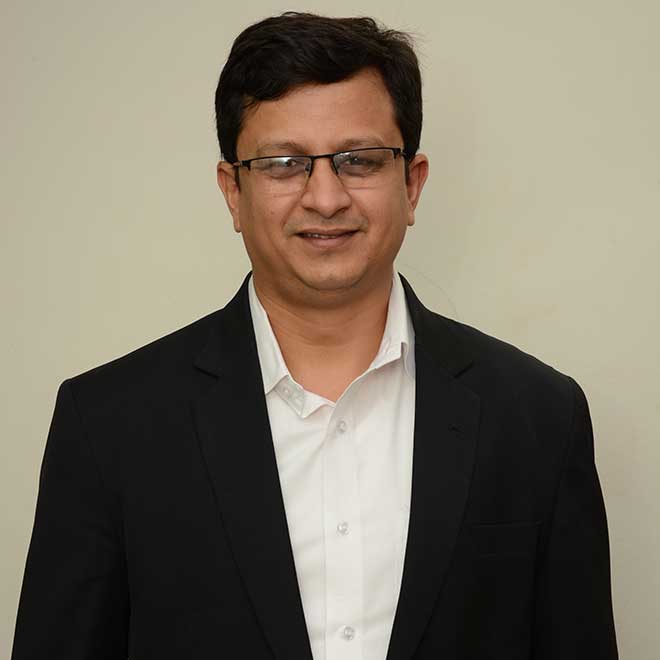 You have worked with Mr.Shrikant Shivade. Can you tell us about your experience and the nature of your work?  
My first job/ juniorship was with Adv. Shrikant Shivade and as far as joining Shrikant Shivade Sir, I had to be very patient but after many rounds to his office he was finally convinced to let me in. I don't remember him even asking for a CV. My first juniorship taught me many things, few of them were that you have to work hard, be dedicated and focused, and the right time will come for you. One more thing I learned is working for Legal Aid i.e., pro-bono (free work) for under trial prisoners gives you a hands on experience and slowly but surely polishes the qualities as a lawyer in you.
Lawyers learn at the cost of their clients and hence knowledge and seniority matter the most in this profession. While working with Shivade Sir, I got in depth knowledge of the procedure which is very necessary for the practicing lawyer. We generally end up saying that the super lawyers charge super prices, but they have toiled day in and day out to reach that position and to make a mark and they have those special developed skills which are rare to come by. I learnt that a lawyer should be imaginative, should put his early days of practice in observing the cross examinations and if given an opportunity, polish and or develop the skills of cross examination. In subsequent years of practice what matters are the cross examination and the art of cross examination cannot be imparted upon you but has to be acquired after a long and hard fought battle. The lawyers should especially never indulge in malpractices because if you get into this habit, it becomes difficult for you to conduct matters on merit subsequently when it matters the most.
You have handled a variety of criminal matters and have an excellent success record. How have you achieved this? 
As far as the matters that I have handled the list is long one but out of the fifteen session trials I have had a success rate of thirteen acquittals. One of the classic cases which requires mention is the case of Dr. Paranjpe wherein various difficulties and complex questions of law made me rise and shine everyday with a new vigour. This case was given up by few of the erstwhile juniors of Shrikant Shivade. This case raised my standards of delivery for my own self.
In another case for culpable homicide amounting to murder, the recovery of weapon from accused was successfully challenged by me and I secured acquittal. The point that turned the case was the difference between tree and shrub.
I have also had a mind blowing experience when one of my accused was convicted for murder and the accused after judgment the accused touched my feet and told me that whatever efforts I put for him was the best and he was obliged that I worked with absolute dedication and sincerity.
Do you have ethical reservations regarding some kind of criminal cases?
I have no reservations about criminal cases. I would refer you to the quotes of Ram Jethmalani that it's not you who feed our families; whatever we do we do it in within the four corners of law. One more thing, that if we have reservations, then would we not be deciding the guilt of the accused before putting him to trial! So reservations are nonsense.
You are currently a named partner at Dangare Sane associates. How did this happen?
I had to move on in life at some point of time and hence after working for two years with Mr. Shivade, I decided to practice individually. I still assist my Senior in matters wherever he feels me fit and I work for him, with all dedication. Working as a Partner in Dangare Sane, the role has been a little different. I have to now look into bringing business and I have expanded the scope and horizon as law cannot be static lawyers have to be dynamic.
What motivated you to take up teaching?In your opinion, do you school prepare students for real world challenges? 
I have been teaching for the past twelve years. I started with Jedhe College and I still owe it to Prof. Shinde, the Principal of Jedhe College, who gave me the first opportunity. I taught at Bharti Law College, then at DES, then finally at ILS. I hope colleges value good practising lawyers who really try to impart their experience and knowledge to students. Law can be taught best with practical aspect rather than bookish knowledge. I really feel that there is a dearth of good lecturers. I would also like to mention the faith of Mr. Deshmukh in me who first forced me to teach the Indian Evidence Act. Law schools should expose the students to courts and should make teaching interactive, rather that concentrating only on theory. The students should also change their approach and have a more sincere approach when they approach for their internships rather than only having the objective of securing a certificate. Our present education system and examination system needs to be revamped because it is memory based and not understanding based. The examination system and marking system needs radical change. The educational institutions should make the subject interesting so that the students are attracted to come and attend the college and should not be forced to attend. As far as I have understood our system and the students of the college, force does not have that