Roli Sharma is a graduate from RMLNLU, Lucknow, batch of 2014. She is currently working as an associate at Amarchand, Mangaldas & Suresh Shroff & Co.
In this interview she talks about:
The importance of mooting
Her internship experience
Getting a PPO from AMSS
Why did you decide to study Law?
To be completely honest I was a science student and did not know what to pursue after the 12th std. In my state of utter confusion I resorted to career counseling where law was presented to me as a viable option. However, when I started preparing for the various law school entrance exams, the sheer logical analysis that was an essential part of the study of law had me hooked. I realized that there was nothing else I'd much rather study.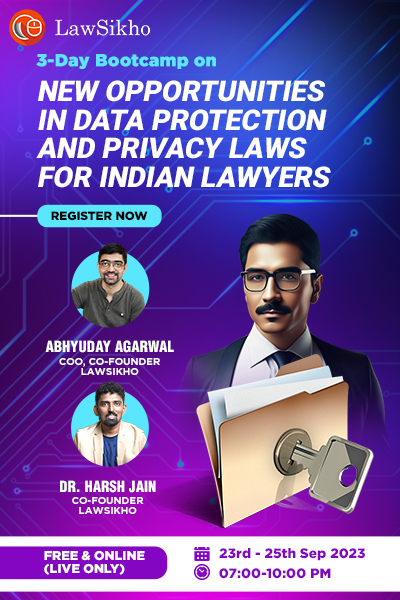 Do you have any lawyers in your family?
No, I am a first generation lawyer. However, I do agree that being guided by people in your own family always gives one an upper hand in terms of taking the right decisions with respect to internships and other career decisions post law school. But having said that, this is not something that cannot be overcome with the right guidance from seniors and other mentors, it essentially just boils down to putting in a little more effort on your own to ask other people for help when required. For example, I will always be thankful to seniors from my own college and also other colleges who guided me and helped me throughout law school.
What are the extracurricular activities you took part at RMLNLU?
While I was at law school I participated in moots, debates and various other literary events and even though I wasn't exactly a classic example of a perfect athlete, I was also a part of the college basketball team.
Can you tell us something about your mooting experience?
I think the most exciting thing about the moots that I have done was the opportunity to argue issues of pressing international importance before people who are experts in that field, whether it be Price Media Law, Man Lachs, Stetson or Jessup, the common thread linking them all is that the problem generally concerns a certain issue of pressing international importance and to have industry experts question you on those issues and then finally convincing them on your point of view and having them appreciate the effort you have put in is a feeling that cannot be explained in words.
Do you think mooting is beneficial for Law students or is it just to make your CV look impressive?
I won't disagree with the fact that mooting does make one's CV look fancy and it is also beneficial for law students in more ways than one but doing a moot simply because one thinks it will help them secure a job is complete foolishness. Most recruiters don't really care much about the moots you have done, in fact what matters more are one's grades, so moots coupled with decent grades is reflective of how well one can handle extra-curricular activities along with academics. However, putting aside the 'CV value' of moots I want to add that mooting teaches one several skills that come in handy throughout one's legal career.
Through the course of the various moots that I participated in, I realized that mooting teaches you certain invaluable lessons in team work, research, streamlining the research by picking out the best arguments and then drafting a good argument, it teaches one how to think out of the box to come up with novel arguments, as also to present complex concepts in a simple manner and all of these are skills that any good lawyer needs in the longer run. Another great thing about mooting is that you get to travel and meet so many interesting people, whether it be students from other law schools or judges, there is always something new to learn from almost all of them.
What are the law firms at which you interned?
I mostly interned with the general corporate teams of various full practice law firms and out of all my internships I believe my most enriching experiences would be those at AMSS, DSK, and Luthra because of the work environment and the amount I learnt at these internships.
What was the procedure you followed to apply to these law firms?
Apart from applying through the college RCC, I mostly sent out e-mails on my own to apply for internships. These e-mails were usually followed up by some more emails and phone calls. Some firms like Phoenix Legal, ELP and Bharucha also have online forms that need to be filled to apply to them. However, I must admit that getting an internship at a law firm on your own till third year is almost practically impossible, it is only towards the end of third year or fourth year that most firms start taking your internship applications seriously.
What was the kind of work allotted was to you during your internships?
The kind of work that one gets allotted depends largely on the team that a person is working with and the kind of matters that the firm is dealing with at the time of your internship. Through the course of my various internships I was allotted all kinds of work involving drafting of legal opinions, notes and agreements, and also the standard research and due diligence work.
Tell us about securing a PPO at AMSS.
I got the PPO shortly after my first internship with AMSS. However, this internship after various extensions was almost two months long.
My internship with AMSS is my best internship so far, mostly because of the people I worked with and the quality of work I got during the internship. What made this internship different from the others I guess was the fact that I was trusted with good assignments and encouraged to think out of the box. Further, where the matter concerned a subject area that I had scarce knowledge on, I was guided by my team on how to proceed with the research, this allowed me to learn immensely and made the experience an enriching one.
What do you think an intern should accomplish during an internship in order to get a call back?
I don't think there exists a rule book with a set number of things that an intern should accomplish to get a call back because a lot also depends on being at the right place, at the right time. However, I believe that the single most important thing that one must always remember is to work smart, never shy away from asking questions about an assignment because that helps you find out what exactly you need to deliver and saves time by preventing unnecessary research.
Did you learn any skills while interning?
I think the most important thing I learnt while interning is to juggle between various assignments and complete all of them within a given time frame.
How do you think one should go about writing a CV when one is applying for a job?
I think the simplest way to look at a CV would be to compare it to a pitch presentation, so it should focus on the work areas of the firm that you're applying to and it should highlight all the work that one has done in that area. Apart from this, I think the other more important thing to keep in mind is that no one likes clutter, so everything on one's CV should be short, precise and to the point.
How did you go about preparing for your interview?
Apart from basics of subjects like corporate law, contracts, property, IPR etc., I don't think even the best of firms expect us to know everything. What matters the most I think is, knowing what you claim to know, i.e., knowing everything on your CV inside out and staying updated with the latest developments in the legal world.
Do the law firms usually provide the candidates with an option to work with the teams of their choice while recruiting?
This is something that differs from firm to firm depending on the internal firm policy but yes, most firms do provide that option.
Many law students strongly believes that getting a job at one of the top three law firms is mostly about securing a high GPA. Do you agree?
A high GPA certainly makes getting shortlisted for recruitment easier, but it is not the sole determining factor, especially in cases of PPOs where the quality of work done by an individual coupled with a decent grade is usually what counts.
How should a law student prepare in the last three years of law school?
I believe there is no substitute to hard work, so maintain your grades, work hard at all your internships, give it your best shot and get noticed. And, of course, staying abreast with all the latest legal developments is always a plus.