Roma Das is a student at RMLNLU, batch of 2014.  She has secured a pre-placement offer from Amarchand & Mangaldas & Suresh A. Shroff & Co.
In this interview we speak to her about:
The importance of mooting and of grades in law School.
How to choose an internship.
What it takes to get a call back
Why did you decide to study law?
I took commerce with math in my 12th, and had not thought of doing law. But that was more cause I didn't know much about the profession. Career counselling workshops introduced it as an interesting and viable option.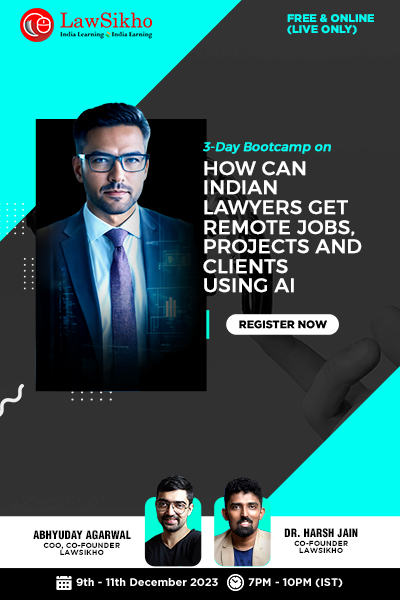 Do you have any lawyers in your family?
I don't have any lawyers in my family. And I do think that having relatives with legal backgrounds is invaluable for everyone who wants to litigate. It makes the process much easier.
What are the extracurricular activities you took part at RMLNLU?
I participated in moot court competitions, debates and other literary events.
Do you think mooting is beneficial for law students?
I would definitely recommend mooting for every law student. After all, law school is all about developing reasoning and researching skills. However, I don't think  mooting is the be-all and end-all of a law student's college life. But having said that, I maintain that it is an invaluable part and reflects that one can manage extra-curricular activities as well as academics.
What are the law firms where you interned?
Apart from AMSS, I've interned at a couple of other firms specializing in corporate and media law.
What was the procedure you followed to apply to these law firms?
Since I was always interested in Corporate Law, I looked for firms that had that as a major practice area. Once I had zeroed in on the firms, I just sent my internship application and followed up.
What was the kind of work was allotted to you during your internships?
During the span of all of my internships, I was fortunate enough to get a wide variety of good work. So while I drafted agreements, legal opinions and notes, I also did a lot of standard research work.
You secured a job with AMSS as a 'PPO'. How was the experience of that internship?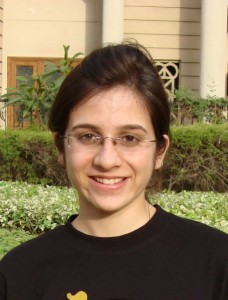 I interned at AMSS once before I secured my PPO. I interned with the General Corporate Team and got good work.
What do you think an intern should accomplish during an internship in order to get a "call back"?
You should give your best to every assignment and not merely focus on mechanically completing tasks.
How do you think one should go about writing a CV when they are applying for a job?
I think it's important that your CV reflect the kind of work you want to do.  So for example, if you're interested in corporate law, the work you've done at your previous internships should reflect that.
How did you go about preparing for your interview?
I brushed up my basics: Contracts, Business Laws, Property, IPR. I also kept up with the latest legal developments and prepared everything that I'd put on my CV.
Do the law firms usually provide the candidates with an option to work with the teams of their choice while recruiting?
A preference of practice area is usually provided.
Many law students strongly believe that getting a job at one of the top 3 law firms is mostly about securing a high GPA. Would you agree?
I cannot negate the importance of grades, but at the same time would like to emphasize that ultimately it's all about how you work, and whether your team is happy with your work.
Your advice to the law students aspiring to secure a job at top law firms?
It is absolutely essential to have a grasp on basic subjects like contracts, company law, property, Constitutional law, IPR, and arbitration. This list is not exhaustive, of course, and one needs to keep in mind their areas of interest, but the basics are essential. Apart from that, it is important to keep abreast of the legal developments taking place in the country and abroad. This is all about what one can do to build his knowledge base. The next important thing is that one should aim at internships at law firms that have the relevant practice areas. So for example, if you're sure you want to practice Corporate Law, there is just no point in going on doing litigation internships. And good grades don't hurt, of course. That's the first thing recruiters see on your CV.