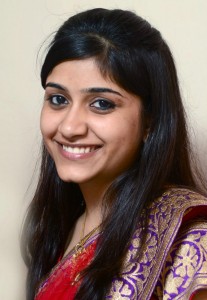 Divya Swamy a student of 2014 batch of RMLNLU talks about mooting, internships and Judicial Clerkship. She elaborates on the details of doing a judicial clerkship and it's importance for those who aspire to do an LL.M. from a foreign university.
Key takeaways:
Mooting and its importance
Law firm internships
Judicial Clerkship
Why did you decide to study Law? What inspired you to do so?
Law is a field that ensures an over-all development of an individual. It makes us aware about our society so much more than any other field. As a student, just out of school, it seemed like the most rigorous form of personality building exercise to me, and this motivated me to study law.
Which stream did you study at School? Was that beneficial in preparing for CLAT?
I was a Commerce student at school. I wouldn't say that it helped me much in preparing for CLAT but it left me with more options. In my opinion, the curriculum for CLAT is such that it requires only a couple of months of dedicated study in the right direction. There is no section in the CLAT paper that would make it more favorable for any stream. It tests only what ordinarily can be expected from any student who has passed Class 12.
Do you have any lawyers in your family? Do you think having family members with a legal background help in this profession?
No. I am a first-generation lawyer.
Yes of course, having some guidance from the family always helps. In fact, it makes it easier to make decisions as regards internships, moots and even about the future after law school. Also, it is easier to break through. But, surviving in the legal industry is only subject to merit. There are innumerable examples of people who have excelled in the field without having any law-oriented family background. The beginning may be tough but what matters is how you use your 5 years in law school. I think that developing a skill set is the key to surviving in the fraternity.
What are the extracurricular activities you took part at RML NLU?
I participated in Moots and debates. Besides participating as a Debater, I was also actively involved in adjudicating Debates. I engaged in free-lance researching and also assisting a Professor in research in the last 2 years of law school.
You have taken part in a lot of Moot Court Competitions in college, can you share a few mooting experiences?
My favourite mooting experience has been at Surana & Surana Trial Advocacy because I will be practicing law soon and the exposure in this format of mooting is immense. The structure of the moot is different from other Moot Court Competitions and here, one is supposed to train witnesses, solve legal issues and conduct a proper trial. It fascinated me and gave me an experience as close to real Court as possible, in a simulated environment. It was because we enjoyed it so much that our team went on to win the tournament.
Do you think mooting is beneficial for Law students or is it just to make your CV look fancy?
I think that mooting adds more value than just decorating your CV. In fact that is the area where it least contributes. The exposure that one receives in a Moot is unparalleled. It is a learning experience in terms of helping you with developing research skills and speaking skills. It grooms one for the real competition. In fact personally I think that the subjects that I learnt while mooting, are the areas that I am most confident about and this is because you learn the law in the most practical way possible.
What are the law firms and other places where you interned? Which internships will you consider to be right at the top and why?
Well, since I am a first generation lawyer, I preferred to intern at the most varied places so as to choose my area of interest.  I interned at firms like Parekh & Co. in the corporate and litigation departments, with reputed Senior Advocates like Dr. M.N. Krishnamani and various other internships in the Supreme Court, Delhi and Calcutta High Courts and District Courts.
The most noteworthy experiences have been while I interned with Mr. Subhiksh Vasudev, Advocate at the Delhi High Court since I learnt the Court procedure. I learnt how to draft legal documents and most important, I attended Court proceedings. Also, my internship with Hon'ble Ms. Justice Hima Kohli as a Law Researcher has been the most enriching experience because I researched on fresh cases and had the opportunity to work on many briefs at a time while also becoming comfortable with the procedure.
What was the procedure you followed to apply for these law firm internships?
I applied about 3 months in advance by sending in my CV. It is very important to follow up by sending e-mails and making phone calls after applying at any place.
What was the kind of work was allotted to you during your internships?
There was research work on various points of law, preparation of legal documents, preparing briefs and so on based on the place I was interning at.
What do you plan to do for the next 1 year?
I will be doing a Clerkship at the Delhi High Court.
Why did you choose to do a Judicial Clerkship? What is the daily schedule of an Intern at a Judicial Clerkship?
I chose to do a Clerkship because it is the most convenient and efficient way of learning the Court procedure. In fact, for those who believe in learning by observing, working as a Law Researcher at High Court is a very good option. Further, the interaction with Judges is unparalleled since it they teach you how to look at the law from a different perspective. In fact, I think that the nature of work is apt for a fresh law graduate who wants to learn the law.
The nature of work for an intern working as a Law Researcher is different depending on the Court and the Judge. Generally one must reach Court by 10 a.m. and make all necessary corrections and proof read the orders that had been dictated the previous day. Then, attend all fresh matters for the briefs you prepared the previous day. You must then do all the necessary research as required and prepare briefs for the next day at Court. Besides this, research needs to be done on reserved judgments. Ordinarily the day ends at about 8 p.m.
Did you learn any skills while interning at the Court? What are these skills and how did you acquire them?
I observed that the nature of work for an Intern is the same as that of an Associate at a Law firm or a Law Researcher in Court. If one goes with an open mind and desire to learn, there is a lot to gain from internships. I think all skills of drafting and researching are best learnt at internships. In my opinion, while working as an intern, networking is also a necessity for any law student.
How did you obtain the Judicial Clerkship? What is the standard procedure to do so?
I had worked as an intern twice. This is when my application to work full-time got accepted. Generally, one must either intern with a judge or apply to the Registrar in the respective Courts. Annually, during this time of the year, posts are offered by High Courts and the Supreme Court. Interested students must keep checking the respective websites for the vacancies. There is an interview in the Supreme Court for the shortlisted candidates.
To secure a clerkship with a judge, there are 2 ways:
One applies to the Registrar in the High Court or Supreme Court, as the case may be, requesting for an opportunity by filling in the requisite form that is available on the website or you should have interned with a Judge, who MAY if impressed, permit you to work as a Law Clerk after graduation.
To secure an internship with a judge, one should:
Apply to the Registrar in the High Court or Supreme Court, as the case may be, requesting for an internship with a judge or apply to the office of the concerned judge, where you intend to intern.
Even if one secures the internship by applying to the office of the concerned judge, the final approval is by the Registrar.
How is it beneficial for further studies?
Generally, besides the skill development, the Recommendations of Hon'ble Judges is held in high regard by foreign Universities. However, one does not get a recommendation letter as a matter of right. It is based on the quality of work during the clerkship and the sincerity shown in the work.
What do you plan to do when the term of your clerkship expires?
I plan to pursue a Masters in Law.
Your advice to the law students aspiring to do an LL.M.?  What do they need to do, how should they prepare in the last 3 years of law school?
For those who want to do a Masters abroad, immediately after law school, must start applying by their 4th year. For Indian Universities, one must prepare for the entrance examinations based on the format followed in the precious years. But irrespective of what one wants to do after Law school, it is most essential to love the law. So, read the law as much as possible because it helps you identify what you would want to do for the next 50 years of your life.