Shweta Bharti graduated in law from the Faculty of Law, University of Delhi, in 2002. She then went to Harvard Business School to pursue the Executive Education Programme. Shweta is currently Senior Partner at Hammurabi & Solomon and possesses experience of close to fifteen years in dealing with litigation and dispute resolution.
In this interview we speak to her about:
Marrying law with management
Being Senior Partner at Hammurabi & Solomon
Taking time out for pro bono work
How would you like to introduce yourself to our readers?
A learner of law with an insatiable hunger to learn and excel and give my heart, soul and energy to all the matters that are being dealt with by our firm. I have been trained as a litigator and have handled crucial legal battles on behalf of clients based out of India and abroad. Being a first generation lawyer and having been thrown into an ocean of opportunities, I have learnt to swim against the tide and have thoroughly enjoyed the journey so far.

What are your areas of specialisation and how did you go about choosing these fields?
My interest in law developed while doing my B. Com (H) from Indraprastha College for Women, Delhi University, where I got exposed to certain areas of law, viz. Contract Act, Companies Act and Income Tax Act. I found the subjects intriguing and decided to pursue law as a career option, and also decided to do my Masters in Business Administration (since I was already working as a Executive-Business Development). As luck would have it, I got married to a lawyer who not only encouraged me to complete my course but also advised to start working as a paralegal in order to learn the basics of law while studying the subject, which would enable me to have a better understanding of the applicability of certain laws. I thereafter left my job and devoted my time pursuing law. It was then that I decided to pursue litigation, idolizing my senior colleagues, looking at the manner in which they convinced the Judges and moulded the judgments in their favour. That inspired me to opt for litigation and since then the journey has been long and interesting.
The passion for dispute resolution developed over a period of time after attending to a few matters which gave opportunity to analyse the subject in further detail. The informal set up of resolving critical disputes with arbitrators to pursue parties to resolve the disputes in an expeditious manner was the key to dispute resolution. However, over a period of time, it is also a fact that Dispute Resolution mechanisms were only used by scrupulous litigants to buy time. While domestic arbitrations have been a huge learning, the maximum learning came from the ICC Arbitrations where the Arbitrators are particular about timelines, precision and detailing of filing the paperbook and where the expeditiousness along with quality delivery is the key.
How were the first few years after your graduation?
The initial years after coming out of Law College were extremely challenging with exposure to various facets of law which were alien to my knowledge and curriculum. I was trained to understand law but the implementation of that understanding was something that was new and challenging. While law college taught me the nuances of law, the real training came from the years I spent as paralegal, where I was involved in critical matters and got to observe how the law was to be interpreted and presented before the Court of Law, also developed research and drafting skills which enabled me shape my career as Lawyer.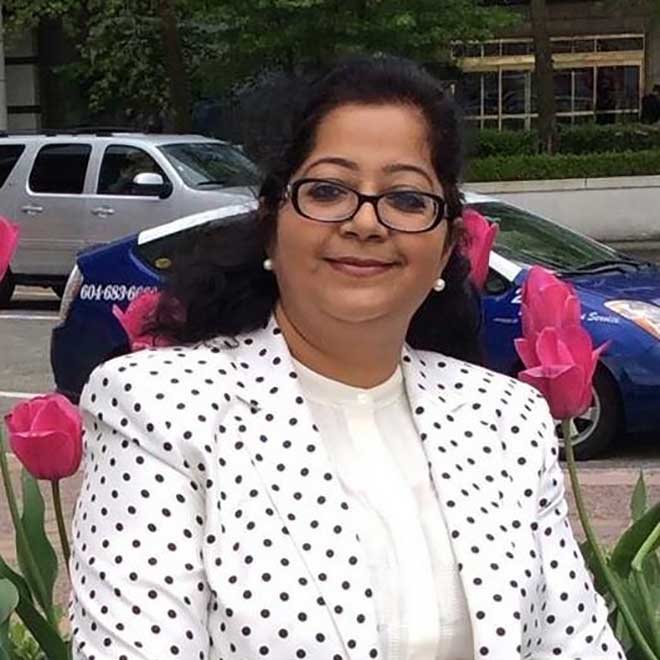 How do you think your managerial education has helped in furthering your career in law?
(Shweta has engaged in a fair bit of managerial studies, from reputed institutions like Harvard Business School.)
Being a  lawyer in today's time also requires strategic knowledge and expertise besides the legal skills. In this age of globalization, to have the combination of law and management can hugely enhance one's career prospects. Also considering the demand for combination skills, it definitely has its perks to have a degree in both, law and management. While managing your law firm, the business skills are of utmost importance, though it is hugely undermined by law schools and colleges. We are prepared and trained to be lawyers, but we are not prepared to be managers. Being a Senior Partner of a law firm requires you to be a Manager having the ability to handle organizational challenges, which can be as varied as Human Resource Handling, Business Development, Finance and Billings and Recoveries, etc. The art of managing an organisation is not necessarily an inherent skill, and the same has to be developed over a period of time. The managerial education enabled me to acquire those abilities.
In the earlier times, lawyers considered it below their dignity to seek/solicit work from clients and they believed that if you have the skill set, the clients shall walk up to you on their own. Further, if you notice, the pouch behind the lawyers' gown was meant to put whatever fees the client deemed appropriate considering your arguments advanced before the Hon'ble Courts. However, as ways of conducting business changed, the culture of running multinational companies trickled down to law offices as well. Now lawyers are akin to entrepreneurs where they need to hone their organisational skills as well and if required hire specialists in their organisation to handle the various organisational facets. However even in such circumstances, it has become imperative to have the managerial knowledge in order to ensure achieving the desired results.
What is the ideal time for a student who's looking at pursuing an MBA after their legal education–right after law school, or after a few years of practice?
It is best to pursue your MBA after a few years into practice of law, since it is only at a higher rung in the ladder that you are expected to deliver both your legal as well as the business/entrepreneurial skills. It is necessary to mention here that not all the lawyers have managerial skills, which is a completely different ball game. Also with the demand for in-house counsels rising, having a management degree gives you a competitive advantage. Many such in-house counsels are also now taking up the role as the CEOs of the companies.
Are there institutes in the country that offer joint degrees in law and management?
(With IIMs in India being harbours for IIT graduates and with a bare minimum legal crowd, their courses and entrances are also being structured for engineering students.)
Presently there are only a few institutions offering LLB-MBA degree. NALSAR is one of the pioneers to offer a combination of law and business qualifications. NLU, Jodhpur offers an MBA (insurance), and is amongst the first ones in the country to offer the combination of business and law. There are a few universities offering BBA-LLB degree but still the offering is a far cry as compared to the present day need.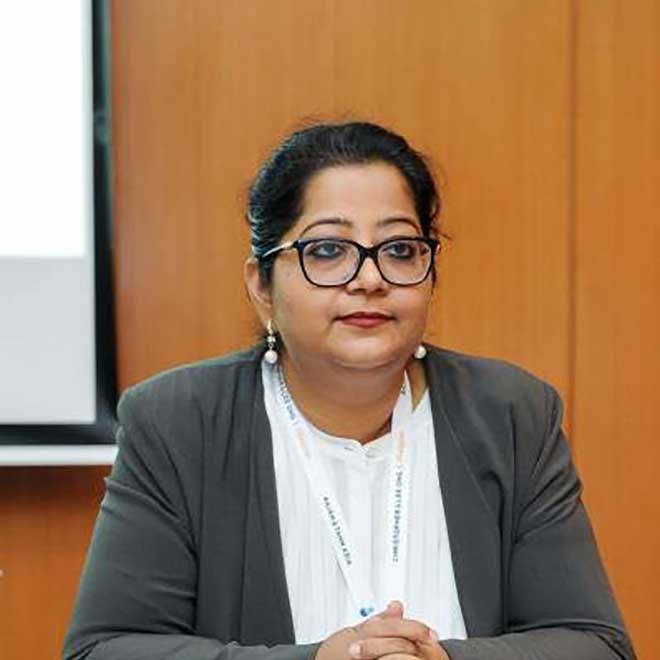 Do you offer internships at Hammurabi & Solomon?
We do offer internships at Hammurabi & Solomon and have had interns from various law schools. We also have a Fellowship Programme, where the final year students can engage themselves with the firm full time for a period of six months and upon their successful completion of thep rogramme, are inducted into the team as lawyers. They are paid a stipend during this period and I have personally found this Programme to be a win win for both the learners as well as the firm since we are able to understand the potential of a candidate while the learners get the opportunity to learn on the job the nuances of law and its practical application.
What does a regular day look like for you?
My average working day as Senior Partner requires me to fulfill both my roles, as a lawyer as well as manager efficiently while creating a balance between both the critical aspects. Any dereliction in either responsibility has its own downfall and thus creating the right equilibrium is the key to success. My daily working has its unique challenges and thus am compelled to set my priorities for the day straight early in the day. The targets are set and thereafter I get rolling with completing my assignments one after another. There are days of high adrenaline when the deadlines are super imposing and there are cheat days when I do get some time to read something interesting I have been postponing for a while. The day is a mix of team meetings, Court/Arbitration hearings, Client meetings and thereafter also handling the day to day administrative challenges related to Human Resources, Finance and Billings, Recoveries, Business Developments etc.
What is your success mantra which has helped you balance your hectic professional life with your social life? 
(Shweta is also a very active member at various international forums including the International Bar Association (IBA), Organization for Economic Co-Operation and Development (OECD), Inter-Pacific Bar Association (IPBA), Society of Indian law Firms (SILF), I-Tech Law, Legal & Tax Summit of Indian Power Producers Association of India (IPPAI) on Nuclear Liability Bill, International Academy of Law on Competition Law, International Indian Bar Association on new business laws of India to name a few. Shweta is also writing a contribution for a German Federal-News- Publisher –'Bundesanzeiger verlag' regarding the compliance laws in India. She is also acting as the External Female Member of the Complaint Committee formed by various organisations pursuant to the Vishakha Guidelines laid down by the Supreme Court of India, in order to put in place a grievance redressal mechanism against sexual harassment of women.)
Our profession is extremely demanding and leaves very little room for any other engagements. However as we grow in the profession the ideologies with which we are brought up also demand satiation. That was the motivating factor to get engaged with causes related to societal impact including women empowerment. My understanding is that the real success is in making the lives of others better in whatever manner we can. As lawyers we have developed a skill which can be utilised to make the lives of those downtrodden women for whom law is unaffordable a little better by fighting for their rights. Our pro bono works have been much acclaimed and we aim at continuing our good work for the betterment of our society. The only mantra is hard work. There are no short cuts in this profession. The more hard work we put into the profession the better is the outcome. Also the hunger to excel is a huge driving force and keeps us striving for doing better. I am hugely inspired by the legal luminaries and reading through their biographies, I have noticed a common thread running through their successes and that is the attitude of giving back to society. All of us are duty bound to give back to society from which we gained so much. That is a huge motivation in itself and keeps me going through the tough and challenging times.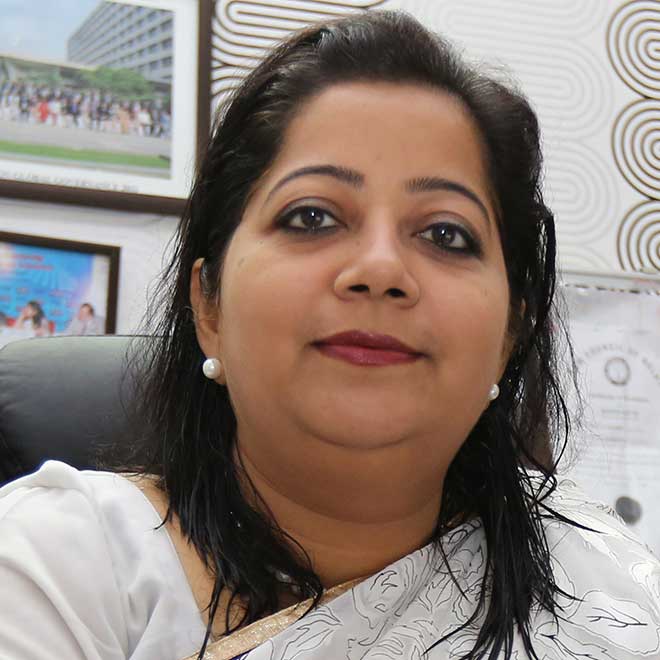 What is your message to our readers?
My message is short and crisp, endeavour to excel in whatever you do. Patience, perseverance and persistence always pays, and the only shortcut to success is hard work.