Sahil Yadav is a graduate in law from Symbiosis Law School, Pune, batch of 2010. After successful stints with Ranjan Narula Associates, IP Gurus, and Sujata Chaudhri IP Attorneys,  he went on to pursue his Master's degree in Law, Science and Technology. He is an intellectual property lawyer with over five years of experience in trademark and copyright law in India. Since August, 2016, he has also been working with an intellectual property boutique law firm in New York. He is currently Associate at Ladas and Parry, LPP.
In this interview we speak to him about:
Finding his passion in IP Law
Clearing the New York Bar, getting a work permit and working in the US
The importance of writing consistently
Kindly tell us something about your school and college days.
I was schooled at Delhi Public School, R.K. Puram and I pursued the commerce stream although I was always passionate about computing and technology. At Symbiosis Law School, when I first started, I honestly wasn't sure what kind of a lawyer I wanted to be. That indecisiveness led me to explore internships with various firms to see what piqued my interested. The turning point in my life was an internship at Anand and Anand in my second year of law school as I grew an instant connection with trademark and copyright law there. I never looked back and continued gaining more experience at IP law firms and I would say that was the most important aspect of my law school life.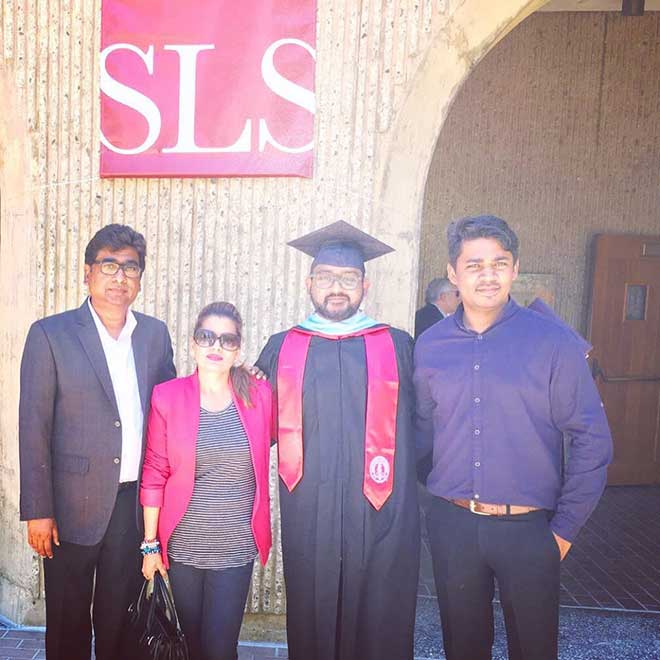 Tell us something about your summer school experience in University of New Hampshire Law School (formerly Franklin Pierce Law Center).
The summer school at Franklin Pierce Law Center was a great experience. I applied for the one month program when I was in the fourth year of law school because by that time I had decided that I want a career in intellectual property law. For information, it is possible to apply for the course on the University of New Hampshire's website by filling an application, preparing a statement of motivation and submitting your transcripts. It is quite competitive because it only lets in, on an average, around 30 students every year.
The summer school was very flexible and I could complete up to three courses of my liking in over a month. It helped me get a taste of western education and learn about intellectual property laws around the world. At the time, my law school did not have any international and comparative courses on intellectual property law and I believe taking such courses at the summer school definitely gave me a competitive edge in terms of having a basic idea of international laws.
Apart from the actual studying, the summer school is always great to make connections and networks even before your career has started. A testament to that is the fact that I went on to be hired by an alumni of Franklin Pierce Law Center and later by one of the adjunct professors at the summer school!
What according to you should be an indicator in deciding one's area of practice post-graduation?
Based on my personal experiences, I would recommend law students today to intern as much as they can in different types of practices. Law school in India is very different from actual practice and if one tries gaining practical experiences in different settings, one is bound to stumble upon that eureka moment when one knows where their passion lies.
Having said that, while passion is definitely the most important factor, I would also recommend law students to speak as much as they can to alumni to gauge which areas of practice are hot and which are not. The popularity and earning potential in practice areas varies over the years so as a law student, you want to be sure you're getting into something that would not only fuel your passion but also match your financial and growth based objectives.
Can you tell us about your internship experience?
Internships have had an integral role to play in my career. I can't stress enough how important they are. At the outset, it helped me in honing in on the area of law I was passionate for. Additionally, because I had completed sixteen internships by the time I graduated, I felt I was up to speed with the practical aspects when I started my first job after law school. I felt that my learning curve was more inclined and I was able to excel at what I did initially. I had varied experiences with different law firms. While some were outstanding, some, not so much. The internship programs at some law firms are frustrating as they only entail clerical work which does not aid in enhancing learning while at others you get to work almost at the level of an associate. It is important for law students to research on internship programs at various law firms and read reviews posted by fellow students online before committing to an internship so that it can meet their expectations.
When did you know that you wanted to pursue IP Law?
To be honest, up until my second year I was still not very certain of which area of law captured my imagination. This was until my first internship at an IP boutique law firm. I remember working on a trademark case involving the Power Rangers, a Disney property. Being a childhood Power Rangers fan, the idea of protecting the brand from counterfeit merchandise was very exciting. It also made me realize that I have a marketing bent and from then on, I focused on trademark law. This just goes to show that the moment you decide which area of law you want to focus on can sneak up on you without you knowing or planning for it!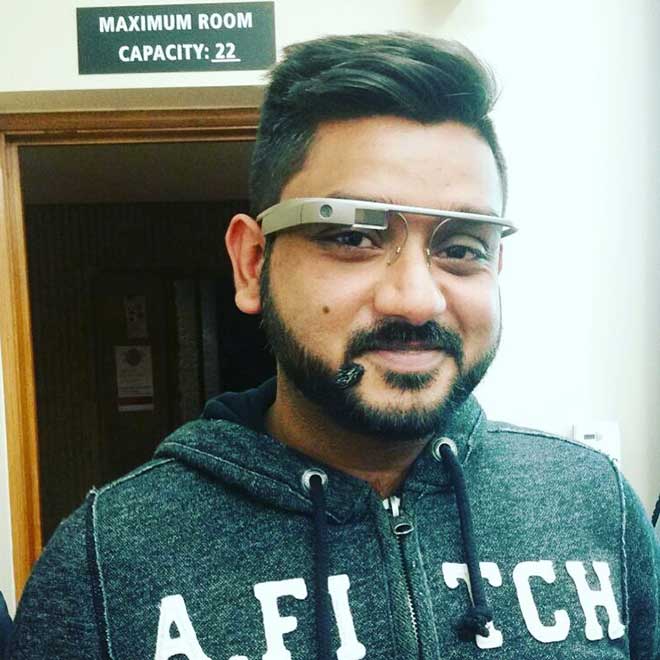 Do you think that it is important for law students to intern at various law firms in various fields of law?
This is not a very complicated question to answer. In an ideal world, I would advise law students to experiment as much as they can to dabble in as many different areas of law as possible in the first two year of law school. Hopefully by then, you will have zeroed in on the area of law you want to specialize in. Once you have that, it makes a lot of sense to focus on that practice area and spend the last two years of your law school in an attempt to gain as much practical experience as possible. As someone who has sat in on interviews to hire freshers right out of law school for an IP boutique that I worked for, I can tell you that it is very comforting to see on a CV that the candidate has focused on IP in his or her final few years of law school. The legal environment nowadays is competitive and you need practical experience to gain an edge in the hiring process. Another important pointer for law students is not to go for big names when it comes to internships and focus on workplaces where they will be able to obtain actual practical knowledge. IP as a fraternity in India is a small one and I can say with confidence that firms look for practical experience more than big names on your CV.
Please share with our readers your experience of working at various IPR boutique firms.
I started my career with IP Gurus, a small sized IP boutique which was eventually acquired by Anand and Anand. This stint holds a dear place in my heart. I had just graduated from law school and after months of struggle, I was hired by the firm on a retainer of INR 16,000 a month. I was unhappy with the remuneration I was being offered and felt like I had been a failure. All that quickly evaporated as I was thrown into the deep end. Three months into my career, I was asked to prepare the first lawsuit on protection of a trade dress in product configuration. The firm was only five people strong and the one year at IP Gurus exposed me to so much in terms of practical experience, I had a new found confidence in my abilities.
I then moved to Ranjan Narula Associates which is a bigger law firm. This meant that although I handled a lot of matters, life was easier and the hours were more manageable. After a whirlwind of late nights and working weekends in IP Gurus, I thought this was what I wanted. But I quickly realized that I thrive in a more fast-paced environment.
I moved back to IP Gurus when I heard that an ex-professor from the United States had moved back to India to head IP Gurus. I was given more responsibility and managed the trademark contentious team at the firm. The long hours were back and I couldn't be happier feeling valued in the organization.
I eventually moved with my ex-professor to set up her law firm, Sujat Chaudhri IP Attorneys, when IP Gurus was acquired by Anand and Anand. I had similar roles and responsibilities at the new firm but I was part of the process of setting up an entirely new law firm which was exciting and an experience not a lot of people can get at a young age. From choosing office space to deciding what IT systems and docketing software to use to build clients, I learnt how to do it all. After over a year of working with SCIP, I decided to head abroad for my masters degree.
You have worked on the landmark case dealing with the protection of product configuration of the Rubik's Cube. How would you describe your experience working on it?
The landmark judgment in this case was recently delivered by the Delhi High Court, six years after I had drafted and filed the suit as a 21-years old right out of law school! It was partially in our favour so I'm excited for my ex-firm!
It was the experience that defined my career as a lawyer, honestly. As previously mentioned, I was only three months into my career hoping to learn more basic things like trademark filings when I was entrusted with this matter because the only senior associate handling litigation had left without notice. It was my own little sink-or-swim moment. The matter was complicated as it was the first of its kind in India and there were no precedents or authorities to guide me under the Indian law.
This was an opportunity for me to research on trade dress laws of many different countries to find precedents to support our positions. I had taken international comparative trademark law classes as part of a summer school in the US but this research was still the toughest thing I had ever done. In law school, all our legal research had been limited to Indian case law and this got me out of my comfort zone. It also exposed me to briefing senior counsel at a very young age and all of these experiences combined shaped my career.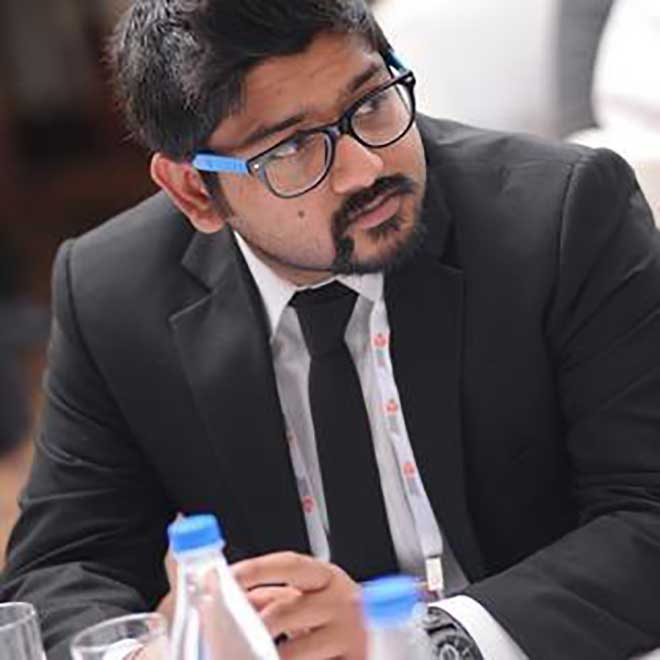 What prompted you to pursue post-graduation?
IP Law and technology are more connected than people think! I always had a passion for technology. I completed a course in C++ as a twelve year old boy outside of school! I chose law, science and technology as my area for a post-graduation as I knew that the course would allow me to hone my already-existing skills in IP law and learn new skills in other upcoming technology law related areas. With the world moving towards artificial intelligence and big data, it is important for IP lawyers to keep abreast of this seismic shift. The course gave me exactly what I needed. I was able to take courses in my core strengths such as trademark and copyright allow. In addition, I also got to learn about very current and hot issues such as artificial intelligence, big data, net neutrality, internet of things, autonomous vehicles, etc.
Is it true that one needs a Master's degree, preferably from a foreign university, to land a job?
I wouldn't say a graduate degree is not enough to land a job in India. Based on personal experiences, I would urge law students to work for a few years before they make plans to study further and gain a masters' degree. Once you've been in practice for a few years, you learn your strengths and weaknesses and know what you want to focus on. If you're in that kind of a situation, a masters' degree can be much more beneficial as you go into it with clear goals. If you go for a masters' degree right after graduation, you're bound to waste a lot of time dabbling in different things during your masters' degree to find your niche or identify your goals. That is not what a masters' degree is for. I don't think a masters' degree without any practical experience is that lucrative in India for employers. On the other hand, solid practical experience with a masters' degree focused on your area of expertise can do wonders for your marketability.
As an experienced lawyer in the field of IPR law in India, do you think that this field will expand/grow in the near future?
Yes, of course. IP law in India is growing at an exponential rate! When I started working seven years ago, I always felt that Indian companies do not invest in IP as much as foreign companies do. While it is still true, the gap is narrowing. Indian companies are realizing the worth and important of IP to their business and this coupled with a concerted push by the government to make securing IP rights in India easier under the new National IPR Policy, makes me confident that IP in India will continue to grow and become more important in the next five years.
In terms of the job market, I feel it has become very competitive and crowded. The supply of IP professionals far outweighs the demand. If law students choose this path, they could find themselves battling against a rough start. But as soon as they have some experience, they will find that the profession is very rewarding with multiple opportunities available.
Practical experience is the single most important factor in landing a job in an IP boutique law firm. I would urge law students to intern with as many IP firms as they can.
Additionally, I would advise that they look to take additional IP related courses outside their law school. This demonstrates a candidate's commitment to IP law. The course offered by the World Intellectual Property Organization is an excellent example. They are inexpensive and can be completed from home.
Tell us about the scholarship you secured at Stanford.
(While pursuing his Masters at Stanford Law School Sahil participated at INTA's Annual Saul Lefkowitz Memorial Moot Court Competition and won the annual INTA student scholarship.)
I represented Stanford Law School at INTA's Annual Saul Lefkowitz Memorial Moot Court Competition. What's special about this competition is that it is the only moot court competition which solely focuses on trademark law. I encourage any law student who comes to the US to pursue a masters' degree to participate in this event. Considering that you will be one of very few Indians in the competition, it is a nice way to pit yourselves against American law students on American trademark law. It gives you a taste of practicing trademark law in the United States and also tells you whether you are in shape to handle it.
I did also win the annual INTA student scholarship as part of which I was flown to Orlando to attend INTA's annual meeting. Before going into the scholarship program, I urge all law students interested in IP law to purchase a student membership to INTA. It is very inexpensive and opens up a lot of doors in terms of learning and networking opportunities. As for the scholarship, it is open to INTA student members and it is a brilliant way to get to attend the annual meeting which is usually out of reach of law students because it is held mostly outside India. The scholarship gave me a great opportunity to learn and network and also made me more marketable. As someone who has managed hiring, I can tell you that scholarships such as these on a candidate's CV demonstrate a strong interest in IP law which is very desirable for a recruiter.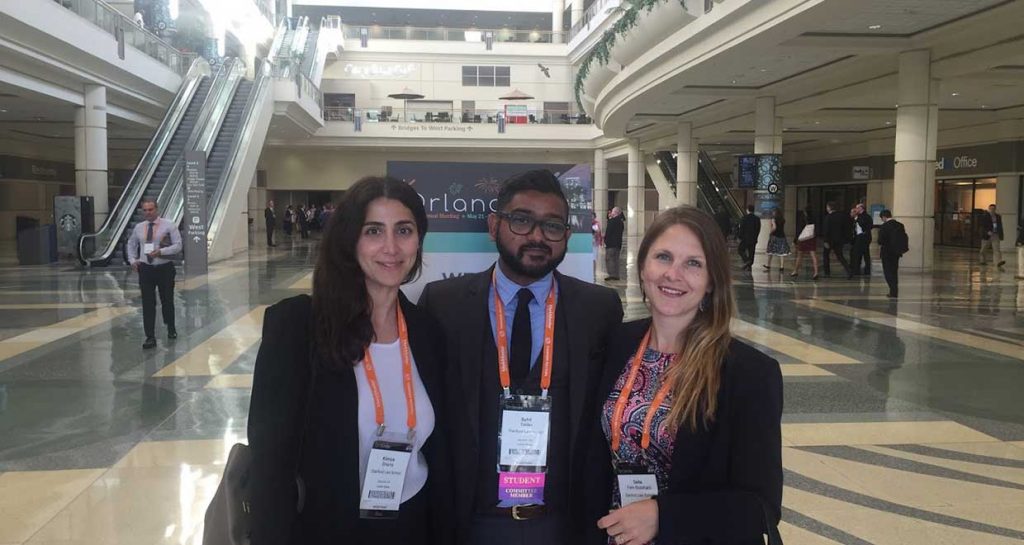 Tell us about your experience working in the US.
(Sahil passed the New York Bar Exam in July, 2016, and is currently working for Ladas and Larry, LLP.)
The New York Bar Exam was the hardest thing I've ever done in my life. I don't know what the difficulty level of the Indian Bar Exam is currently, but based on my experience of taking the Indian bar in 2010 and the New York bar in 2016, I can safely say that the New York bar is much tougher to clear. Although this can be a daunting thought, the flipside is that the more difficult an exam is to pass, the more prestigious it is and the more rewards it brings.
The big difference between the Indian Bar Exam and the New York Bar exam apart from the difficulty level is the fact that the Indian Bar Exam only has objective type questions while the New York Bar Exam has objective type questions in addition to essay questions and practical exercises.
My advice to law students planning to take the bar exam would be to start very early. You can start playing with the materials and acquainting yourselves with the forma, etc. even one year before you are scheduled to take the bar. Further, I would advise that law students take one of the bar review courses offered by BARBRI, Kaplan or Themis and start studying part-time four to five months in advance with the last two months being full-time study.
I feel that Indian law students have an advantage with the New York bar exam. A lot of Americans struggle with the bar exam because law schools in the US do not focus on memorization and all of a sudden, when the bar exam comes around, they have to memorize astonishing volumes of material. We, on the other hand, have grown up memorizing material all throughout school and law school. Although this may be identified as a weakness in the Indian legal education system, it works in our favor in this specific context.
Working in the United States is very different. There are fewer procedural inefficiencies in the legal system which allows lawyers to spend more time lawyering and less time dealing with government offices and courts to get things done. It is a refreshing change and one I'm enjoying. It is also much more financially rewarding compared to working in this field in India. Also, working in India in the IP field largely entails working on Indian law. Working in an international law firm exposes you to matters in jurisdictions around the world. In the short time I've been here, I have already handled matters in more than twenty different countries!
Tell us about your interest in blogging.
(Sahil has contributed to the World Trade Mark Review and is the co-editor of IP blog ipslate.com.)
Blogging is a habit I inculcated very early on in my career. There was no specific moment that spurred me to do it. It was just me following valuable advice of more-experienced lawyers.
Blogging serves three purposes for law students. First, in order to blog regularly, you research on current events and keep yourself abreast of all of the latest developments. Second, by writing more articles you make sure that you are constantly evolving your writing skills which is an integral part of being an IP lawyer. Finally, your blogs gaining visibility increases your marketability.
What advice do you want to give to students and freshers who are planning to visit US for pursuing their Masters program?
Obtaining a work visa in the United States is an uphill battle. A lot of law students come to the United States to become US qualified attorneys and work here only to get a rude shock when they put in all the effort and money to complete a master's degree and pass the New York bar to find out they can't stay in the country.
My advice to law students would be to comprehensively research on the probability and possibility of obtaining a visa in the United States before deciding to come to the United States for a masters' degree if they are interested in working here. You should walk into it with open eyes! Also, the key thing to obtain a job and a visa here is to start to work towards it early in your masters' degree and network as much as you can in addition to exploiting the usual channels such as job postings, careers services office of your law school, etc.  Eventually, even if you manage to overcome all of these obstacles, whether you get a visa or not is still dependent on a random pick of the lottery so one should always be open to exploring other countries and not have all their eggs in one basket.
Where do you want to see yourself ten years from now?
I have modest goals! I want to see myself happy and doing what I love ten years from now.
What final piece of advice do you want to pass on to law school aspirants, law students and freshers?
I just want to take this opportunity to tell all of the law school aspirants out there that you have chosen a very well-respected field. With globalization set to affect the Indian legal industry in the next few years, it is an exciting time to be a lawyer in India. Don't be afraid to think big, work hard, get as much exposure as you can and you will all eventually achieve what you set out to. If someone would have told me I would be a US-qualified lawyer living my dream when I had passed out from law school and started working for INR 16,000 per month, I wouldn't have believed them! Anything is possible. If you need any guidance related to IP law as a career or becoming a US-qualified attorney, please feel free to reach out at sahily@alumni.stanford.edu and I will be happy to help.