Santanu Ghosh pursued Masters in English Literature from University of Calcutta before deciding to pursue law at T.M.B.Law College. He graduated in law from T.M.B. Law College, Bhagalpur ( Tilka Manjhi Bhagalpur University) in 1998. He started his career as a practising advocate and after eight years of practice, he joined ICICI Bank as a Legal Manager. He also holds experience of working at Standard Chartered-STCI Capital Markets Ltd, Law Masters and Mumbai International Airport Pvt. Ltd. (GVK). Currently he works as a Senior Manager- Legal, Corporate Finance at Tata Capital, Mumbai. In this interview he talks about his work experiences and career moves.
How would you introduce yourself? Please tell us a bit about how you gravitated towards law.
I am a first generation lawyer who had no clue why he was doing law. I did my schooling from St. Xaviers' Collegiate School, Kolkata and thereafter did my Masters in English Literature from University of Calcutta. There were some career options like doing B.ED and becoming a teacher and I won't deny that I did not try to get a part time job as a teacher. It didn't work out and on a friend's suggestion, I started a C.S. course and alongwith that enrolled myself at TMB Law College, Bhagalpur for LL.B. I passed the LL.B. and did not complete the C.S.
Please tell us a little about your law school days? How were you at academics? How important do you say is a good CGPA for an illustrious career in legal?
There is not much to say that my law school days. I attended some classes and took private tuition and did reasonably well. A good CGPA is certainly required to get the first breakthrough. But after that it's your competency on the job that matters most.
What were your major interests as a student of law? Any suggestions for the law students on how to deal with Pandora box of laws?
My major interest was Law of Evidence and Contract Act. I would suggest the law students not to try to think too deeply about any particular subject because from my experience I say that it does not really matter in the professional field. But certainly people will have their likings and preferences which they should nurture.
How do you think internships are beneficial to law students?
Internships are very beneficial if the law students are in right hands. I personally did not have the benefit of such internships but yes, I learnt a lot of things from my seniors in the early days though there was no money.
What kind of challenges did you face during your litigation experience at the Supreme Court?
The basics of interpretation of law enthralled me during my litigation practice. I felt on top of the world whenever my interpretation was accepted by my seniors and the Court. It was not a planned decision to start a career in litigation. It came naturally. Finding a senior was very difficult as I knew nobody. Ultimately my maternal aunt gave me a reference and I joined a senior lawyer at Howrah Court. In the first six months, my average income per month was not more that Rs.1000/-. Sounds awful but it's true. I joined another lawyer in the Metropolitan Courts thereafter and had a very rich experience in Criminal law. The economics was a little better though not enough. Thereafter I joined a Solicitor at High Court at Calcutta and for the first time was exposed to both civil as well as criminal law. Had a very enriching experience for two years at a stretch when I shifted my base to Delhi with Rs 5000/- in my pocket with the hope to do something better. I luckily met an old school friend who is an established lawyer now in Supreme Court and I had the opportunity to work with Late Kirit Raval, ex-Solicitor General of India and Senior Advocate Joydip Gupta.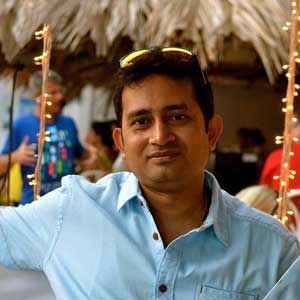 You happened to switch back and forth between your own litigation practice and your role as an in-house counsel. Please tell us a bit about your work profiles in the banking sector and at the Mumbai International Airport.
(After having worked as a practicing advocate for eight years, Santanu switched to ICICI Bank as a Legal Manager. Later, he also had the opportunity to work as a Legal Manager at Standard Chartered-STCI Capital Markets Ltd. Santanu also had the opportunity to work as a Legal Manager at Mumbai International Airport Pvt. Ltd.)
Honestly speaking the switch from litigation to bank/job happened because I was not earning enough and the switch back to my own Law Firm happened because I could not forget the days of practice. Though money was not forthcoming in litigation practice, but there is something very alluring about it. It all depends if you have the passion for litigation. It is another fact that the Law Firm did not run successfully and I switched back to Corporate with Mumbai International Airport. The profile in MIAL was purely litigation of different types and I got the opportunity to work with several good lawyers in Mumbai.
How did your appointment as a Senior Manager- Legal, Corporate Finance at Tata Capital take place?
The reason for making this choice was to get an opportunity to do intricate financial matters. In both my roles in ICICI Bank and Standard Chartered, the issues did not require me to delve into the finer issues of finance which is very much required here. The shift was made possible as they were also looking for a litigation candidate who has some experience in finance but a major experience in handling different types of litigation.
What does your current work profile at Tata Capital consists of? How is a typical workday like?
The present profile consists of taking care of all litigations of Commercial Finance. Initially I was handling the litigation of Infrastructure Finance when there was no legal team for Infra.
A typical workday consists of managing inter departmental issues as also court litigation, having conferences with advocates and strategizing future course of action. In most corporates the work sometimes settles down to a predictable pattern. The most challenging problems are normally convincing the relevant non legal persons within the organization for a particular issue on board. In most cases the general tendency is to put all responsibilities on the legal staff but the law is not that accommodative. For example in cases where evidence is required to be given about any transaction, it is always better if the person who is responsible for the transaction comes forward and gives evidence before the Court. A case may be lost if such does not happen. However most of time we face questions as to the necessity for a Sales person or a Marketing guy to give evidence when all legal issues are the responsibility of the legal team. This is where a lot of effort goes into convincing them. I was lucky that there were no such issues at Tata Capital.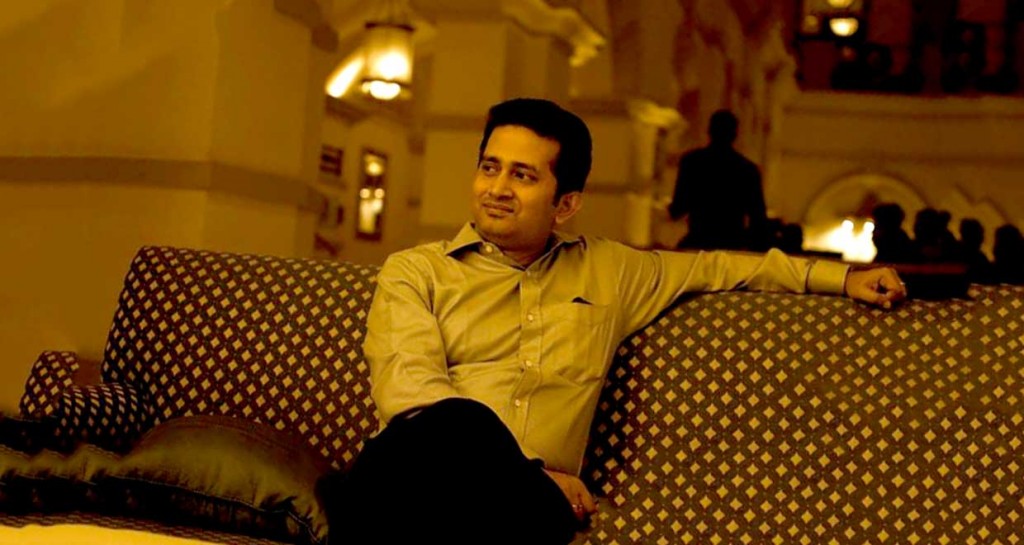 What amount of legal work is there? What steps do you take to prepare for a difficult case? What have been your failures and successes?
We have quite a good amount of work challenge. For example there may be one transaction which has given rise to a litigation. Apparently one might think that it is one transaction one case but that's not so. In Commercial Finance a loan can be recycled and it gives rise to a fresh loan which gives rise to a fresh cause of action. Also as per RBI guidelines, legal steps are required to be taken mandatorily for NPA cases. So an update is always available to the legal team and it is expected that the legal team will also play a role in assuring or at least trying to stop an account becoming an NPA.
For a difficult case, we prepare a list of dates and then forward the same to the concerned Advocate to prepare the case.  Apart from that we also give our opinions on contentious issues and strategy making is the next step.
There has been quite a few successes in big stake matters where after strong legal measures, customers have settled matters. Even where it appeared that we may not get the apt orders, keeping in mind that ultimately we will succeed in the long run, the opposite parties have settled the matter.
What do think are the most essential things required to excel at work?
My work mantra is simple. Maintain a time table and finish the work as per schedule. There will be disturbances which you have to take into your stride and go ahead. The most essential things are focussing on the job, understanding the business and the relevant law. The rest will fall in place.
Many people believe that working as an in-house counsel affords more work-life balance and is less demanding. Would you agree?
I also agree that working in Corporates provide a better work life balance but on the contrary it doesn't grow you intellectually like a Law Firm or the way a practicing lawyer does.
Does Tata Capital take interns? What is the process for same?
Of course interns are taken. The relevant candidate's profile is considered by the Legal Head and is forwarded to Human Resource department which then completes the formalities.
When do you say the actual learning takes place in the legal profession?
As far as legal knowledge and development is concerned, I agree that unless one practices in Courts, it is impossible to learn the finer nuances of law. However Corporates give you a different angle to your learning. It gives you a panoramic view of the working style of the Corporates. The working style of a practising lawyer and Corporates are vastly different. One who is able to merge the two properly will be a hugely successful lawyer.
In my case as an individual lawyer there were many learnings but money was not forthcoming. Unfortunately I could not get an opportunity to work in a Law Firm but still I relish the days of my struggle as an independent lawyer.
What are your future plans from here on?
My future plans are obviously to merge both my experiences into success. May be a stint in a good law firm can help.
What would be your parting message to law students who want to be successful in corporate law?
My parting message to aspirant corporate lawyers would be not to take the job as a job but to try to use it to learn and develop one's legal skills. One has to go beyond the job's requirements to enhance the knowledge failing which one shall lag behind in this competition.