Saranya Gopinath graduated from Symbiosis Law School in 2011. Since then, she has been associated with Goldman Sachs India, Juris Corp, eGovernments Foundation, Novopay Solutions, and Khosla Labs. She is currently the executive director of a small not-for-profit organisation called Step Up for India, as well as the General Counsel for Khosla Labs and the incubated projects.
In this interview we speak to her about:
Studying at Symbiosis
Being General Counsel at Khosla
Working at Goldman Sachs
How would you like to introduce yourself to our readers?
A first generation lawyer who has had wonderful learning opportunities and the chance to take advantage of each of them.
What motivated you to opt for legal studies after school?
My tryst with legal studies was a wonderful chance. Through 12th grade, I realised that I didn't find myself with the requisite passion to pursue engineering. At around the same time, I started paying more attention to the Indian political and administrative systems and their impact. Having done my entire schooling in Dubai, the exploration was one which captured my thought process.  Several meetings and conversations later I found myself intrigued by the Indian Administrative Services. That was actually the plan, law was supposed to be the effective first step towards joining the IAS. My schooling experience across co-curricular and leadership roles provided fodder to that idea. But then I got introduced to corporate law, and here we are today!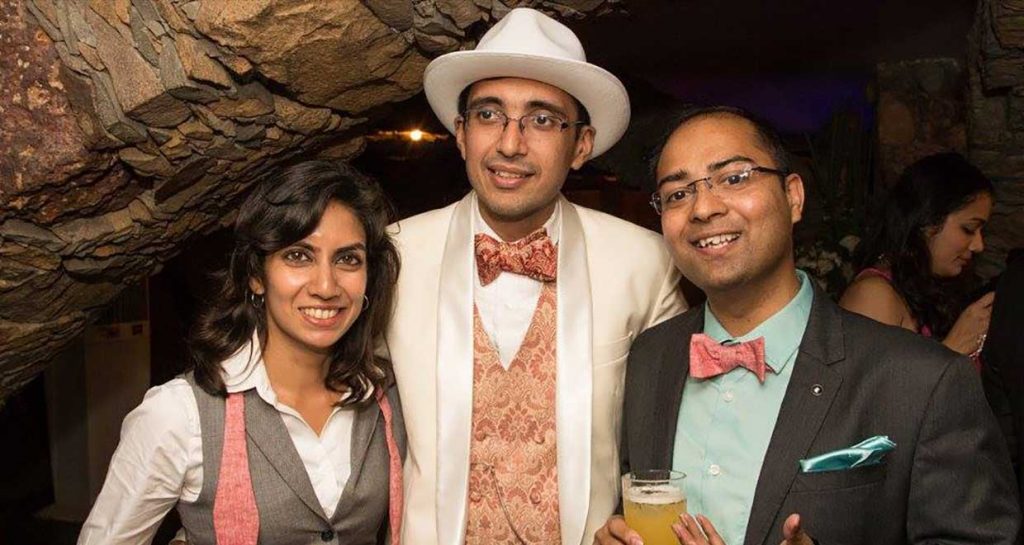 Having graduated from Symbiosis, Pune, did you ever feel that there is a divide between NLU and Non-NLU students?
There is no denying that the NLU brand does help in getting your foot through the door, be it internships or your first job. But at the workplace, nobody has the time to find your university pedigree before reviewing your work. Just as any industry, your career trajectory is determined by how much you bring to the table when you are there. It becomes your only calling card.
My two cents to non-NLU students: play the underdog card. Just work twice as hard.
How important are grades, in your opinion?
Grades are undeniably important while getting your internships. They also hold substantial weight while applying for further studies. They show someone how you value legal studies and how well you can apply yourself.  But there is an inherent disconnect in the question. Targeting the big bucks cannot possibly be the goal when you are writing your exams.
As far as the workplace is concerned, they don't ask you for your grades when you are gearing up for a negotiation. What does affect the chance of earning the big bucks is what you learn. The industry is cognizant of the fact that freshers may not know a lot of practicalities and in some cases, some subjects aren't even taught in all law schools, such as securities law.  But they do expect you to have your basics in order. There is no replacement nor excuse for that. Any notion that one can pass by without adequately understanding and appreciating the law is dispelled rather quickly, big bucks being a far cry from there.
What subjects did you take particular interest in during your law school days?
Like a lot of law students, in the initial years I found IPR extremely interesting and my first few internships were spent trying to pursue that. But during later years I found love in constitutional law and corporate law. While my curiosity in the former found some outlet in the form of moots and other research, I found that my curiosity in the latter could only be satiated by internships. At my internships- I would try to chase down the partners who worked in areas I liked and asked them for work. During my first internship at Juris Corp. the takeover code had just got a re-haul and was released.  I had the opportunity to work on an analysis of the changes and that deepened my interest in corporate law, a feature which informed my future decisions to join Juris Corp as well as Khosla Labs.
What were the activities, academic or otherwise, that you undertook in your law school days which in your opinion have shaped you and your career?
Symbiosis provided a great atmosphere where you could pursue a wide variety of interests that tickled your fancy, be it curricular or co-curricular. I explored theater and paper presentations but spent a majority of my time in mooting. The mooting experience allowed me to fortify my basics and develop the ability to think about every topic laterally, a skill that helps me immensely in my current role. Modern day legal challenges involve applying existing legal principles to new concepts in fields such as finance and technology. The skills learnt in mooting help address these challenges with a strong foundation.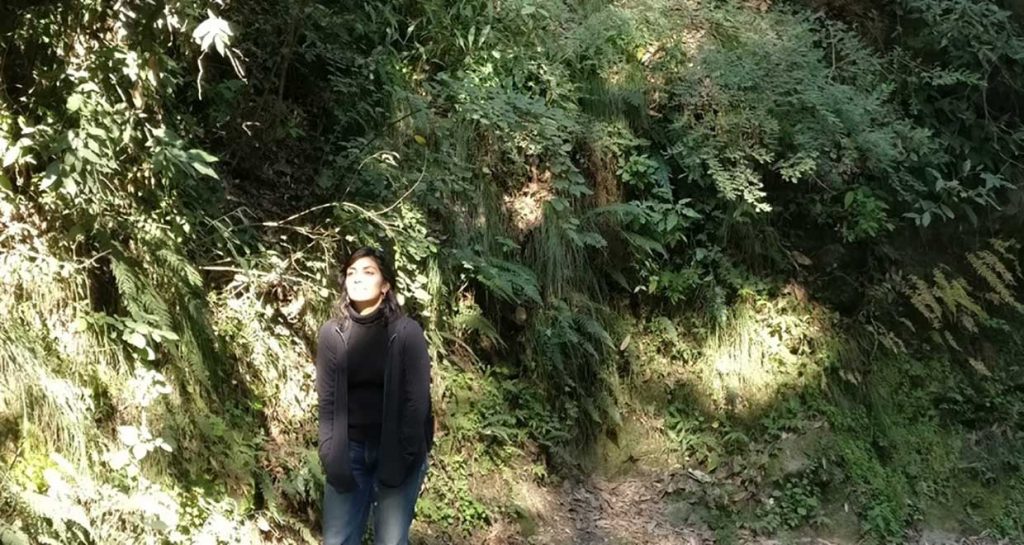 Who was your mentor, or main source of inspiration who motivated you all along the way?
While I have not had one mentor, so to speak, I've been fortunate to have had a whole bunch of great influences. My parents and my brother have influenced my work ethic and my brother, in particular, encouraged a sense of curiosity. But apart from my family and of course my friends in law school, I have had great seniors and bosses who always encouraged me and pushed me beyond my comfort zone. One memory that stands out is when Mr. Jayesh was working personally on a transaction and we were drafting into the early hours of the morning. At about 3 AM, I disagreed with him about the way a certain clause needs to be drafted. Considering I was a second year associate, he could have told me that we could discuss it in detail later. But instead, at 3 AM, he spent time explaining the concept to the point where he was convinced that I was convinced. That experience really made me understand how the profession is not just about knocking out documents. Yet, that was just one of the many experiences in Juris Corp. Suprio Bose, Sonali Sharma, Veena Sivaramakrishnan and Hoshedar Wadia have each encouraged me to continue asking questions. And great colleagues like Bharat Budholia and Manali Gogate have kept the learning spark alive. At Khosla Labs, Srikanth Nadhamuni has lead by example in showing what inclusive leadership looks like.
What kind of internships did you engage in during your student years which you feel were invaluable to you in reaching your current position?
Through my career, I have made a calculated decision to work with mid  to small sized firms to get more experience. It helped me work on diverse practice areas and take substantial responsibility early on, a strategy which helped me take on my current role without too much trepidation. My engagements with Crawford Bayley and a litigation lawyer in Rajahmundry, Andhra Pradesh informed my decisions in the way I want to approach my practice and formed my principles in the workplace early on.
What are your areas of practice?
As general counsel in an innovation lab, my practice areas on a daily basis range from general corporate to intellectual property to labour law. Early exposure to different fields has helped me respond to the different challenges of the job. If after a few internships you know exactly which field of law you want to pursue- that's great. But there is no virtue to it if it stops you from trying out different experiences. I think its perfectly fine to take your time in the workplace to decide the field. In my opinion, working full time and the responsibilities you take on cannot adequately compare to an internship, in influencing the career path you want to chisel out.
Tell us about your experience as a secondee at Goldman Sachs India Finance Private Limited.
Working with Goldman Sachs was a brilliant experience. I was fortunate enough to be seconded from Juris Corp and work with the VP of Legal, India as a green first year associate. Being exposed to the inner workings of a financial organisation such as Goldman Sachs was a great reality check. My learnings then and the responsibilities I was working on really influenced the manner in which I view transactions and the import I gave to understanding the practical nature of our work. It helped me understand the requirements of future clients and how best to assist them.
Tell us more about your current job profile at Khosla Labs.
In house practice is very different from firm practice, especially in a start up. Your colleagues need solutions and they need it fast. The impetus is on practicality rather than the eloquence of the advice. My aim has been to understand the different areas of operation as well as possible. Most often, the solution is a combination of legal and operational answers. As a result, my day largely involves meetings and having in depth discussions with various stakeholders. Drafting work often starts at about six in the evening into the night, with the idea being to wrap up in time for discussions and reviews the next morning.
Between Bangalore and Mumbai, which work environment more is conducive to pursue law in?
Mumbai is my first love. The city matches the enthusiastic pace of someone in their first job and teaches you the value of hard work. But to be fair, my experience doesn't provide an apples to apples comparison because across the two cities. I've also moved from law firm to in house practice. As a result, my Bangalore experience has more highlights of diversity, in terms of professions and practices and as a result has introduced me to various thought processes.
Is there any other suggestion you would like to give to our budding lawyers?
Remain curious. Keep reading and keep asking questions. Not just in the field of law. Cultivate an interest in reading topics from different fields- economics, current affairs, technology, whatever intrigues you. If you get bored of learning, you run the risk of falling short of your potential.