Mritunjay Kumar Tiwary graduated in law from D.E.S. Law College, Fergusson Campus, Pune University, in 2009. After successful stints with the New Delhi Law Offices and Indus Legal, he ventured into independent practice. In 2013 he co-founded AGM Partners, a  firm that advises various corporate clients on issues relating to infrastructure, non-banking, employment, labour and compliances, etc., including all litigation cases. He later branched out of AGM Partners to establish himself as an independent legal practitioner.
In this interview we speak to him about:
Starting his own firm
His experience in litigation
Being an independent practitioner
How would you like to introduce yourself to our readers?
I am a third generation lawyer. I was born into a family of lawyers in Jamshedpur, Jharkhand, the first planned industrial city of India. I did my schooling from Loyola School, Jamshedpur. My grandfather and father are lawyers based out of Jamshedpur. My family has an established practice in Jamshedpur, especially my grandfather who has been practicing for almost five decades now, and is considered the most reputed lawyer for labour law disputes and compliances in and around Jamshedpur. My grandfather and father have clients ranging from companies, hospitals, schools, restaurants, and more. Being born into a family of lawyers, I was attracted to the uniform and hustle-bustle of the court premises from an early age. My family not only wholeheartedly supported me when I decided to study law but has been a major driving force in encouraging me to practice litigation in this competitive world, when the easier choice was to take up a job. The faith my family reposes on me motivated me to set base in Delhi to build my own identity in the legal field and not opting for easy and comfortable life back in Jamshedpur.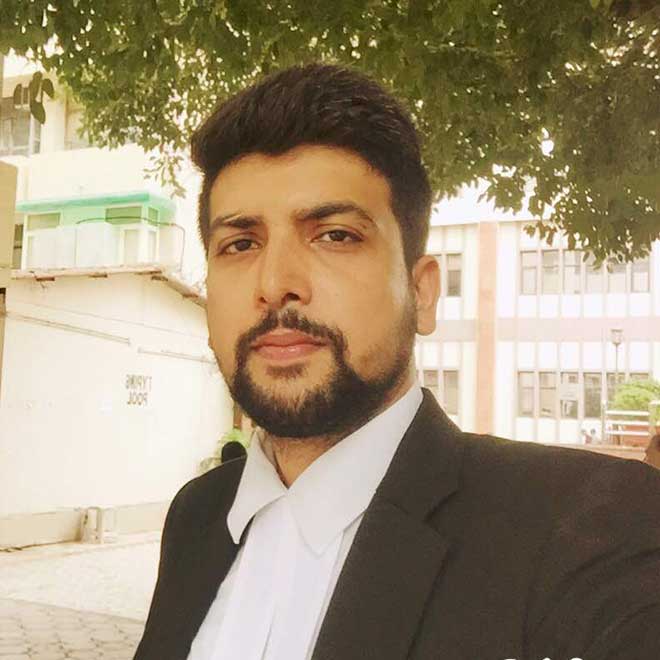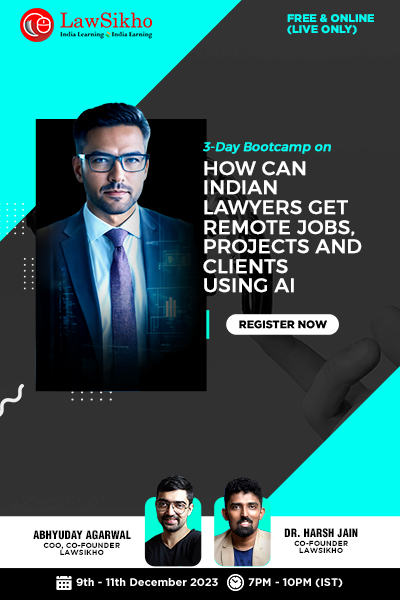 Give us a brief overview of your life at law college.
After finishing my school, I decided to purse law under the five years B.S.L. LL.B. program. My grandfather first wanted me to pursue graduation from the University of Delhi and then pursue a three year law course from Campus Law Centre, University of Delhi. He did not want me to rush into the decision of pursuing law as career, considering the hardships and challenges on this path. But I could manage to convince my grandfather and thereafter, he not only supported my decision but has always been there as a guiding force along with my father.
I pursued law from D.E.S. Law College, Fergusson Campus, Pune University. My college was part of the same society as that of the esteemed and renowned Fergusson College and shared the same campus. I was part of the first batch of the college in 2004, which was working towards becoming one of the leading law colleges in the country and also gave me an opportunity to grow with it all throughout my five years. The law college itself being in the initial years of its formation provided more opportunities for individual development. I took an active part in college activities, and was a key member of the Placement Committee. Being the first batch, we had to work hard to secure placements for ourselves. In the year 2009, the world was passing through the phase of recession and there were more pink-slips than job offers. I firmly believe I have blessings of the Almighty and I was the first student from my college to secure placement in a law firm M/s. New Delhi Law Offices (NDLO) at New Delhi. NDLO is a full-service law firm being an offshoot of JB Dadachanji formed in the year 1992, wherein I handled a variety of litigation and advisory matters. NDLO had offered me an opportunity to interface with several clients, domestic and international which helped me to better my legal and commercial understanding.
How much of a role do GPAs play in shaping one's career path?
Personally, I was a student who never studied throughout the semester or had an inclination to work very hard to get good grades. My intention was to work towards getting decent grades for which I studied few days before the semester exams and the result was that I passed my law from the University of Pune with a First Class Degree. University of Pune followed the orthodox way of correcting the papers, wherein it got difficult for students to pass, unlike the deemed universities. And in such a space, I was blessed to secure First Class for the reason that I never allowed pressure of securing good grades affect me.
I believe your grades don't define you, but they do still matter in shaping one's career. This is something every student must remember. In the same breath, I also say that by caring too much about grades, most students are missing the point of education. We should not forget that the idea of education is to not just obtain good grades but strive for overall development, especially in the field of law. I think education is for self-improvement and to figure out a place in the world. With this in mind, I say that grades are a necessary part of the education system but they aren't necessary part of the strengths of becoming a good lawyer. Forget the pressures of grades and just try to become a hard-working lawyer and everything shall follow.
What kind of internships did you engage in during your student years?
Internships provide an opportunity for students to increase their knowledge of substantive areas of law and gain exposure to the real work environment. Internship is a tool which aids in deciding one's career path. During my college days, I never focused on one branch of law, I tried to experience everything, so as to find my self in an able position to decide my future. 
I did six internships during my college days, which includes interning with Tier I and Tier II law firms, independent legal practitioners, and corporate,  for a holistic experience. I started interning with my grandfather, Advocate K. M. Tiwary, Jamshedpur on labour matters, which gave me a first-hand experience about the functioning of lower courts and how trials are conducted. It is important for every law student aspiring to be a litigation counsel to undergo the wriggle of the trial court and its working during the initial years. My decision to intern with my grandfather was quite rewarding. He invested a lot of time in me to explain the functioning of the courts, the job of a lawyer, etc. This immensely helped me to gain confidence to appear in a courtroom and gave a detailed insight into the litigation world, while I was still a law student. Thereafter, I interned at Dua Associates, New Delhi with the Arbitration and Litigation Team, Amarchand Mangaldas, New Delhi on IPR matters, Mulla & Mulla & Craigie Blunt & Caroe, Mumbai, on litigation matters. To gain corporate experience I interned in the legal division of Reliance Retail Ltd., Mumbai, and with in-house legal team of Standard Chartered Bank, Mumbai. Having gained such varied experience helped me decide my choice of career, i.e. litigation, non-litigation or corporate. Therefore, internships offer opportunity to experience different spheres of law and in my case I happily chose litigation and advisory.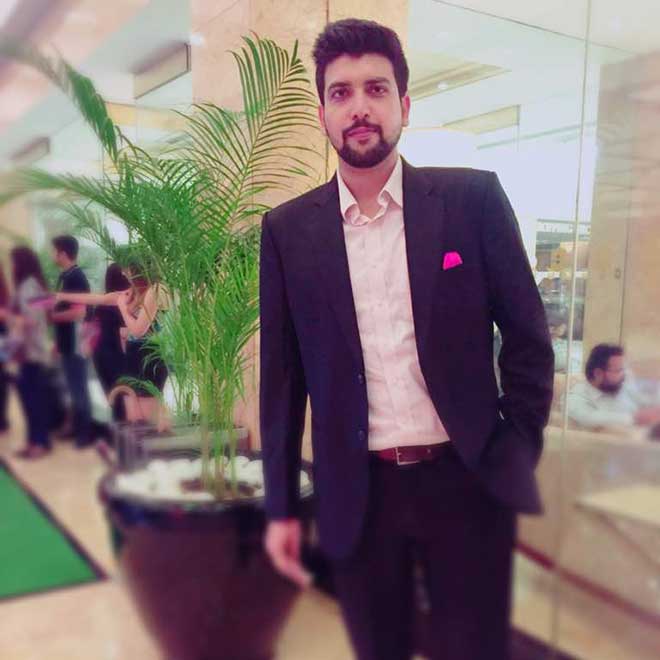 What are your areas of specialisation, and when/how did you go about choosing these?
I would like to say that I am a student of law practising in the areas of my interest. And I found my share of interest during my internships in law college in the field of arbitration and litigation. Law is such a vast field that it's difficult for me to say what I specialise in.
Over the years, I have gained the experience of representing a large number of Indian and multinational clients in complex and intricate arbitration cases, as also before courts at all levels in India for enforcement of awards/decrees. Some of the major arbitration matters I have handled relate to international procurement contracts, cross-country gas-pipeline laying contracts, supply and procurement of gas exploration and loading equipment, construction of airports and highways in India, building and construction laws, apart from a wide range of other commercial contracts. I have also been representing clients and advising them on litigation matters in relation to civil and commercial litigation, banking, non-banking, employment, labour and compliances, construction and real estate related matters, probate and property rights, in addition to matters of intellectual property rights. With my own experience, I can say that litigation offers unparalleled thrills, the adrenaline rush that accompanies addressing a courtroom packed with audience, the power to shape the outcome of disputes, there is no feeling better than this.
Right after law school and clearing the bar examination, every student is all set to get started on their legal career. Until now, every student has more of a theoretical knowledge of the working of the legal system. Law school along with internships teaches every student to think like a lawyer, but to gain practical experience and decide on your options, you need to analyse your priorities. Do you want to work that pays more or something that is of your interest even when it offers lower compensation? Are you a workaholic or do you seek to maintain a work-life balance? Only after you analyse your priorities you will be able to make the most of this noble profession.
However, my advice to every fresher would be, while there is no bar to begin practice (litigation or non-litigation) entirely on your own, the customary route is to work under an established advocate or a law firm. The nature of work would certainly depend on the place you choose to begin your career. I would suggest every fresher to find an advocate / law firm who is able to invest time in you and supervise and guide you through in your initial days of practice. This is the most important aspect of becoming a lawyer.
Finally, learning clerical work is also important for every fresher, especially for litigation. One should learn the art of maintaining the case diary, to see whether office files are in order, keep a close eye on how the filings in the courts are done, etc. So never take it to be menial work, as it holds an important place in a lawyer's professional sphere.
Would you say law school prepared you for the real world practice of law? 
Your career is probably nothing like your days in law school. Theoretical knowledge of law schools is distinct from the practical world of law. After stepping out of law school, my life had changed. I had to put in more work hours than the others who were already in the profession. The art of drafting, handling a matter independently, advising clients, interpreting statutes, etc. is learnt through years of practice after putting a lot of hard work. Frankly speaking, we cannot be taught how to be a lawyer in a college and the same is attained through years of efforts and hard-work.
My first stint at NDLO had given a good start to my career with a great learning experience. After leaving NDLO in November 2010, I joined Indus Legal, founded by a former partner of Dua Associates, Mr. Navin Kumar. With the guidance of my senior and assistance of an able support team, I was able to render legal services to various clients of the firm on a vast and varied legal framework. I worked in the areas of civil, commercial, and arbitration laws in the High Court at Delhi, Punjab and Haryana, Mumbai, etc., apart from conducting cases before domestic Arbitral Tribunals, the National Commission and other Tribunals and forums in and outside Delhi. In July 2013, I established my own law firm by the name AGM Partners along with two other partners. The firm progressed well and provided a vital platform to develop a commendable face value in the courts as also with various clients of repute. Litigation and arbitration being the major areas of practice, one had the opportunity to gain considerably in experience and stature. Towards the middle of the year 2016, I branched out of AGM Partners and started working as an independent legal practitioner. I still continue to provide quality legal services to my clients in various disciplines of litigation and arbitration practice. I have also been acting as of-counsel for various law firms.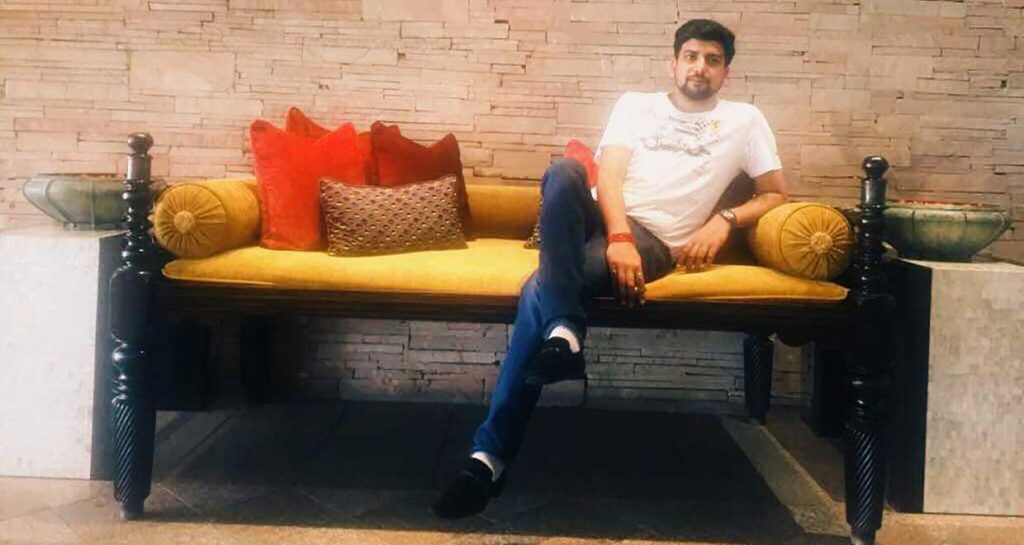 What are the challenges that one needs to prepare himself/herself for when they step out of the comfort of a law school and into the real working world?
The field of law today is full of challenges and opportunities. The foremost thing to remember especially for the lawyers trying to make a mark on the litigation side is that there will be very less money in the initial days of work. Fat pay cheques and perks are unheard of unless you are working in Tier I Law Firms. Always keep in mind throughout your initial years, that you are here to learn work and even if you are not paid well and get to do fancy work, take it to be be as tuition fees for learning art and skills to become a lawyer.
During your developmental years as a lawyer, did you have any mentor(s)?
I am blessed to be born in a family of lawyers, because I am part of this esteemed fraternity today just because of them. My grandfather Mr. Kapil Muni Tiwary, an Advocate having experience of almost five decades has been a great source of inspiration to me. If I inculcate even ten percent of his hard-work, daily routine and discipline, which he practices even at the age of 87 years, I shall be doing wonderfully as a lawyer. My father, Mr. Anil Kumar Tiwary's hard work and his sincerity towards his work has been a guiding factor in my work life too. My father is one of the great personalities in the legal field in Jamshedpur who provides free legal aid in today's world. My father is Secretary of his Bar Association for last eight years because of his good work in the legal fraternity. My grandfather and father have dealt with varied subject matters handling a plethora of cases throughout their career. I derive my confidence, professional ethics, strength and legal acumen from them and my family. Also, my mother's role in my life has been of great importance and she has always supported my decisions.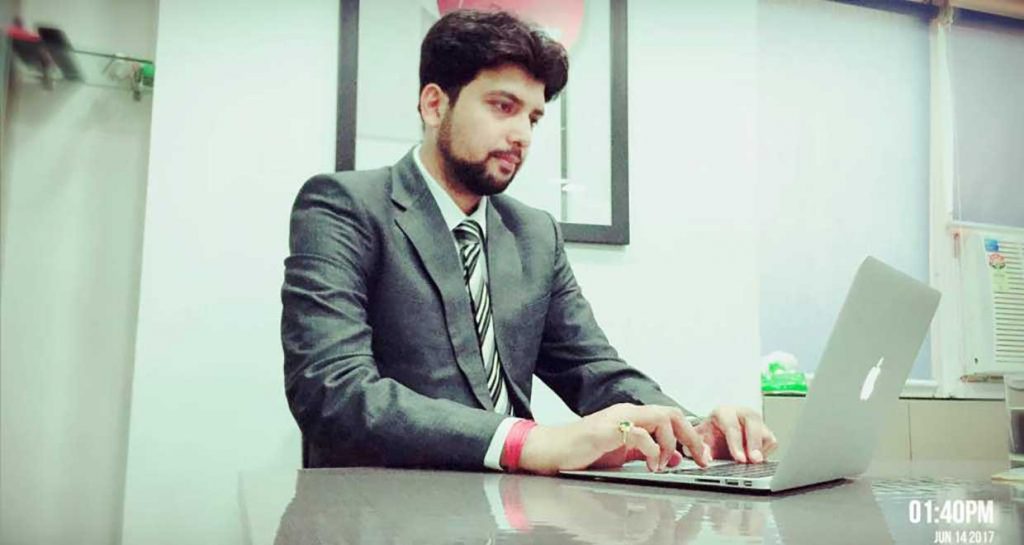 You were a Senior Associate at a reputed firm, Indus Legal. Why then did you decide to take a leap of faith and establish your own firm?  
This question reminds me of my conversation with my father in April 2013. He had also asked me why I wanted to step down from a comfortable position to start my own firm? It made me think twice, when something like this came from my father who has made a mark for himself in Jamshedpur as an independent legal practitioner. But I had immediately realized he was being a father that on how would I cope up professionally in such a city when I go independent, where I had no backing at all and he knew what pain an independent lawyer has to go through.
Thrill of being independent and working on your own gave me the courage to move out and start my own firm. The idea to start my own firm popped up during conversation with my friends, who also later on became my partners in the firm. I personally always wanted independent practice and even when I was working under someone. After four years of practice with the firm under the guidance of my seniors, I decided to open my own law firm by the name AGM Partners along with two other partners. AGM Partners was always special to me. We had established a decent number of clients who had kept all of us in AGM partners, very busy with the work. The thrill of working on your own in unparalleled.
What then motivated you to leave your position at the firm and take up independent practice?
It would not be called motivation, rather circumstances made me decide to part ways with my partners and the firm and take up solo practice. There was a huge imbalance among the roles headed by each Partner, to which I accommodated for two and half years so that the firm's progress is not interfered with. However, I realized this is not going to change and the disparity in the execution of every Partner's roles caused a lot of frustration deep within. Towards May 2016, I branched out of AGM Partners and started working as an Independent Legal Practitioner providing quality legal services to all my clients in various disciplines of litigation and arbitration practice. Through what I have experienced I can share with all of you that if you desire to operate a law firm in partnership module, remember to have like minded people on board, otherwise life gets miserable.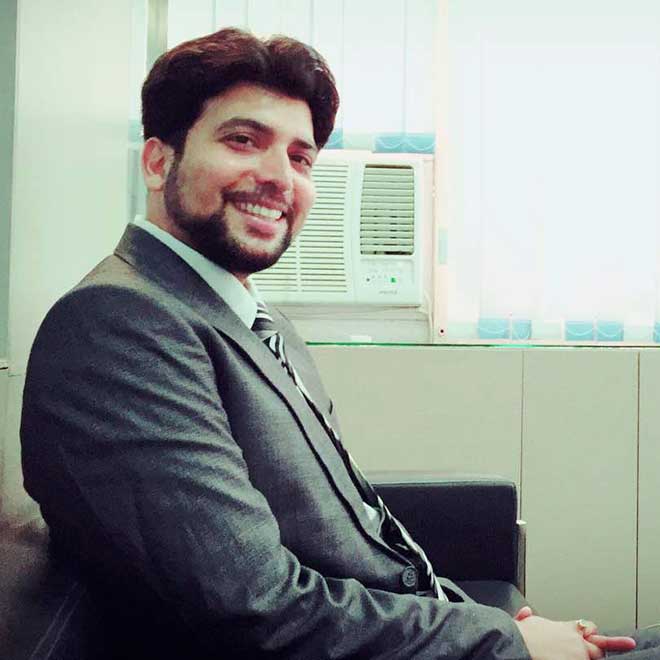 Where do you see yourself ten years from now? What are the avenues that your line of practice opens up for one?
I never make long term goals. I believe in achieving my set goals at every short interval to keep my enthusiasm alive. As far as my life after ten years is concerned, I would like to see myself working in the same way on a larger scale and always keep getting better as a lawyer. Litigation has a slow growth but one who is sincere and keeps putting in hard work along with patience will grow one day.
What is your message to our readers?
Remember, your initial years of work experience will decide the entire course of your legal career. In these initial years, you can grow your skills, enhance your network and build your future. Whatever you choose, make sure you give it your best. Patience, along with continuous hard work is the key to success in this profession. Here is wishing everyone the very best for a great experience ahead.