Sarosh Zaiwalla graduated from Government Law College in 1972. He founded Zaiwalla & Co. Solicitors in April 1982. He oversees all the activities relating to the firm, and also sits as an International Arbitrator. He is the Senior Partner of Zaiwalla & Co Solicitors which has been in the City of London for the past 35 years. His firm successfully acted for the Iranian private bank, Bank Mellat, both before the Supreme Court and the EU Court challenging the listing of bank under Iran Nuclear Sanctions. As a consequence of his firm's success, Bank Mellat today have a claim of USD 4 billion before the English Court in respect of damages for losses caused because of unlawful listing. His firm were also the first firm which successfully challenged in the EU Court the listing of Iranian companies by EU Council. Zaiwalla & Co have acted for several Iranian companies including Bank Tejarat and Petropars.
In this interview we speak to him about:
His illustrious career
Setting up practice in the UK
His experience with high profile cases
Given that most of our readers are law students, how would you introduce yourself to them?
I founded Zaiwalla & Co. Solicitors in London which is the first English Solicitors firm in the one square mile commercial and financial district in the city of London started by a solicitor born outside Europe. We have been in existence for 36 years and at our 30th anniversary reception in November 2012, the Chief Guest, Rt. Hon. Sir Dominic Grieves MP in his speech said that what my firm had achieved in the development of English law will be remembered even after 100 years. There are today 104 reported judgments in the English law reports where my firm had acted for one of the parties. A judgment is only reported in the law reports if it affects the development of law. We are today one of the leading firms in the field of International Arbitration.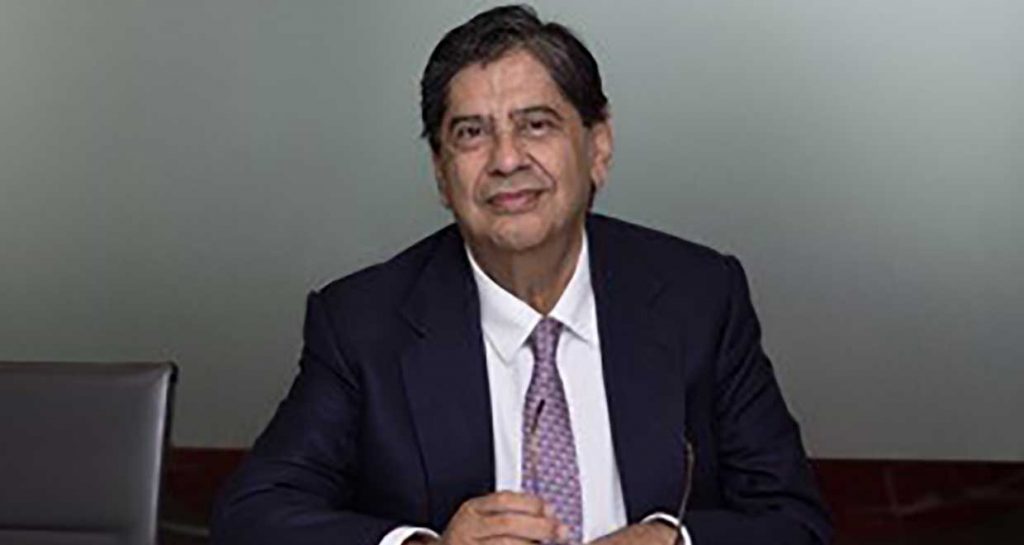 What motivated you to pursue a career in the legal field?
As a young student in St. Xavier's High School, Bombay, my career ambition was to join politics and become the Prime Minister of India so that I could change India and make it great again. My father was a solicitor who had qualified in London in 1925. He was the youngest member of his family and as the youngest member of my family, I was encouraged to qualify as a solicitor in London.
What got you interested in the field of International Arbitration? 
I did my Solicitors training in an English Solicitors firm called Stocken & Co. who were maritime lawyers and specialised in maritime arbitrations. This gave me the first exposure to international maritime Arbitrations. In those years a Solicitors training was not on a structured basis like it is now and one would start as an assistant to a Senior Solicitor, at first carrying his bags and making cups of tea for him and then later being trained on the job.
Can you briefly describe your current role as an Arbitrator and an Advisor to clients involved in international arbitrations?
As the world got smaller, international trade between businessmen from various countries grew. International businessmen want a neutral country to settle their disputes and would therefore opt for Arbitration in a neutral venue with a respectable legal infrastructure. This would normally be London where Arbitration in its modern form, was given birth to, over 300 years ago. In the City of London all the fixtures for ocean going vessels to carry cargo were agreed at the Baltic Exchange. The Baltic Exchange used to be the centre of all shipping chartering contracts all over the world. Whenever a dispute arose as to what was agreed between the brokers, the owners and the charterers, they would at the end of the day ask a senior respectable broker to determine the dispute over a cup of tea.
This was the beginning of international Arbitration in London. International Arbitration has now grown in a sophisticated fashion and it is also a serious foreign exchange earner for the country where the seat of the Arbitration is located. This is because the seat has no other connection to the parties in the Arbitration who have chosen the seat of the Arbitration but the parties have to instruct for example, English Solicitors for London Arbitrations and also spend on experts, Barristers, hotels and other expenses. As a firm of Solicitors we have recently been consulted by the Russian Government in respect of a potential challenge to USD 50 billion Arbitration award against Russia by the International Arbitration Court in The Hague.
As an Arbitrator, I recently sat for two weeks in Tel Aviv, Israel, as a Sole Arbitrator to decide a multi-million dollar dispute. I have also sat as an Arbitrator in Bombay with Sir Anthony Evans and Harish Salve to decide an international Arbitration dispute concerning a power plant in South India.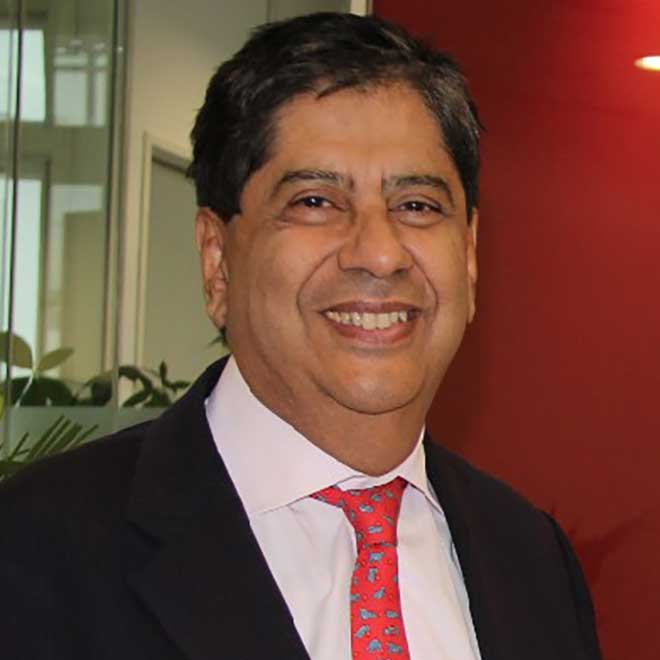 International Arbitration often involves a complex interplay of public and private international law. Can you elaborate on this aspect for our readers?
This is correct because in international Arbitrations there can be three countries which can play a part. For example, in a contract between say an Indian party and a United States party where the contract provides for disputes to be settled in London, Indian law, US law and English law could all have a part to play. Usually, if the contract provides for Arbitration in a neutral venue as the seat of the Arbitration, say London, then there is a presumption that the parties intend English law to apply to the contract. There was a case which I handled earlier for ISRO of India in respect of an Arbitration claim brought by McDonnell Douglas concerning Satellite inset 1B. The Arbitration provided for London as a seat of Arbitration but with the Indian Arbitration Act to apply. The English Court held that by this term, only the procedural aspect would apply to the Arbitration but on the main issues English law would apply. See Union of India v. McDonnell Douglas Corporation [1993] 2 Lloyd's Rep. 48 In another shipping case, the contract was governed by English law with the seat of Arbitration being London, but the English High Court held that in construing its term in the contract, as the performance of the term was to be India, Indian law would apply. This was the case of a vessel called "Nestor" which is reported at [1987] 2 Lloyds Rep. 649. In both of these cases my firm had acted for the Indian parties.
What are your views on the necessity of higher education? 
Education, including higher education, instructs a student but life experiences educate a student. Higher education is of course of utmost importance because it readily opens doors for good employment or starting ones practice. Higher education is a certificate of competence and knowledge. I have however found that many Oxford and Cambridge educated lawyers were no match for a lawyer with good instincts and wisdom. My advice to your readers would be to go for opportunities available to pursue higher education, it can only do good.
What was your first job out of law school?
My first job out of law school was an evening job with the Hinduja brothers at their company Sangam Ltd. I had met GP and SP Hinduja when I was still training at Stocken & Co. and they asked me to join their employment. They had just moved from Tehran to London. I said I did not want to take a job and I wanted to have my own practice after I was enrolled as a Solicitor. So the Hinduja brothers offered me an evening job from 6:30pm – 9:30pm. I had an arrangement with Stocken & Co that if I travel for them overseas, Stocken & Co would bill the Hinduja brothers. This was a great opportunity for me because in one year I travelled 42 times to Geneva with the Hinduja brothers and their right hand Mr. Golikeri. I was part of the team which negotiated contract with top lawyers on the other side and although I was not qualified I acted as Hinduja brothers' unqualified legal adviser, interpreter and negotiator.
When I started on my own I was fortunate to be appointed as the Indian High Commission in London's Solicitor. At that time the High Commissioner was Dr. Syed Mohammed who was himself an ex-English Barrister and he had been the Advocate General of Kerala and Minister of State for Law and Justice in Indira Gandhi's Government. He was thrilled to see a young Parsee Indian starting a law firm in the City of London keeping his Indian surname.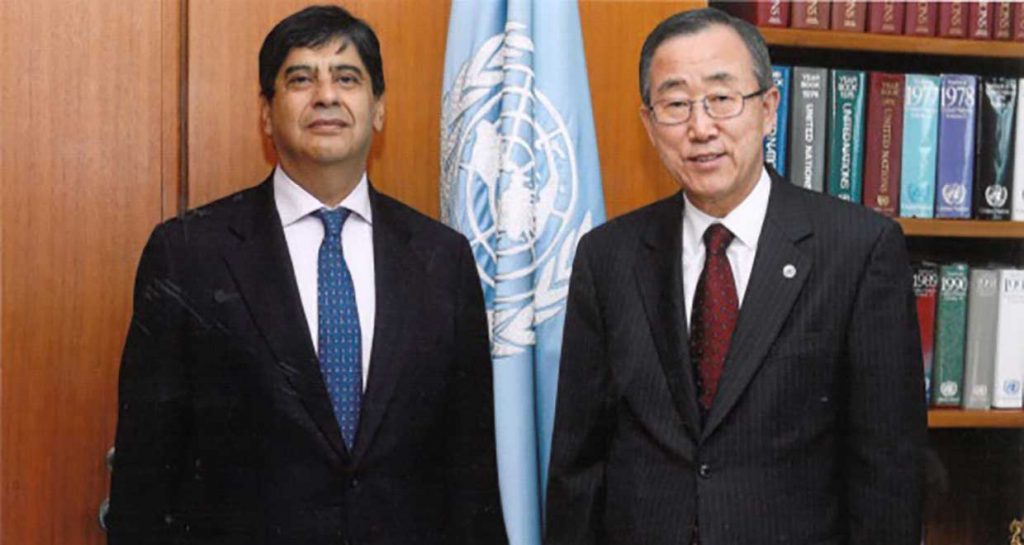 What motivated you to start Zaiwalla and Co. Solicitors?
When I was working at Stockens I became friendly with Cedric Barclay who was an eminent and popular maritime Arbitrator. I got to know him and a few months before I was enrolled as a Solicitor, he invited me for a cup of tea at his office. In the course of our conversation over tea, he strongly advised me not to join the big English Solicitors firms. He said, "You are good and well liked, but if you join a large English maritime firm, the Senior Partner will take you for lunch once a year and say, "Good job, old boy", but you will go no higher." So he advised me strongly to start on my own. True to his word, when I started Zaiwalla & Co., he personally took me to the offices of big ship owners to introduce me and recommend me to them. Very soon I had a reasonably large Greek ship owning clientele.
Surprisingly, when I started I did not face any major hurdles with the white professional population. They were somewhat surprised to see a brown face but they were more than encouraging. Appearing before the English Commercial Court Judges was a very favourable experience. The Judges would make sure that I was comfortable and go out of their way to ensure that they had fully understood my client's case. In a way, I found myself sometimes in a more advantageous situation then the white contemporaries in Court. In due course the word went around and the client base started to build and within five or six years I had 23 lawyers working in my firm and at that stage Zaiwalla & Co. was mainly an international Arbitration firm doing maritime Arbitrations and litigation which was mainly for Indian Government cases in the English Court.
You have represented major clients including governments. How have you developed and maintained a client base?
It is hard work to maintain a client base. An essential ingredient for this purpose is to keep in constant contact with the client. What a client expects from a lawyer is integrity, competence and speed. I made sure that I provided all three of these to our clients.
What are the qualities one needs to develop to become a successful arbitrator? 
(Sarosh has been appointed as an Arbitrator in a number of multi- million dollar disputes.)
An Arbitrators task is very different from the task of a lawyer. I have always been a creative lawyer and I believe in the principle that "law is for justice and not justice for law". My firm and I have built up a reputation of being creative on issues of law. As a lawyer I can put forward a creative proposition of law to fit the facts and it would be for the Judge or the Arbitrator to decide whether there was any value in such a proposition. However, as an Arbitrator it is for me to make sure that I get it right and live up to the trust which the parties had placed in me to give a correct decision. There are times when I am one of the three members of the Arbitration Tribunal. In that case usually the Chairman who is the third Arbitrator prepares the first draft of the Tribunals award. Many times I have sat as a Sole Arbitrator for multi-million dollar disputes and such cases require a lot of thinking in arriving at my decision which is not very easy. The most important quality to be an Arbitrator is integrity and commercial common sense. An Arbitrator is a Judge who is appointed by the private party whereas a Judge is appointed by the state. Recently, there was a case in the UK Supreme Court (Hashwani v Jivraj) which my firm had handled where the issue was whether an Arbitrator is an employee of the parties. The English Court of Appeal said yes an Arbitrator is an employee of the parties but the UK Supreme Court reversed their decision and held that an Arbitrator is not an employee and he perform the same function as a Judge.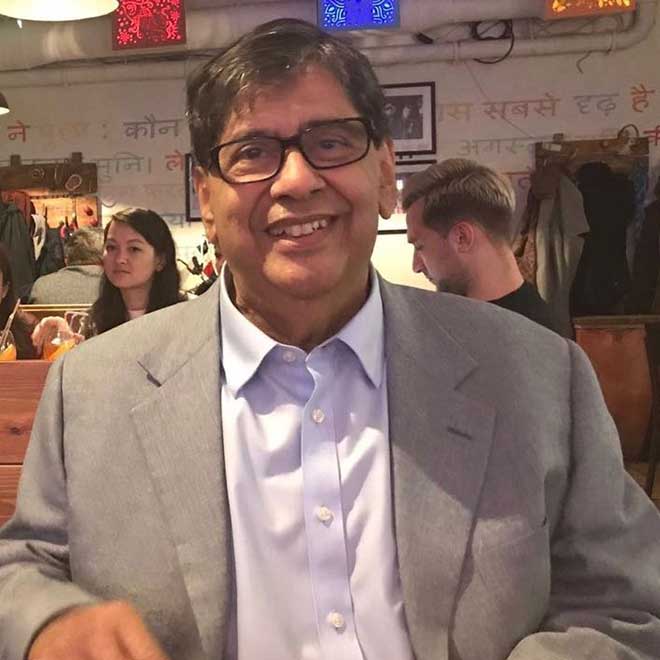 Can you tell our readers about the nature of maritime disputes and how they are unique?
A substantial part of the international trade of goods and commodities takes place by transporting of those goods by ocean going vessels. In the course of the voyage, often goods get damaged because of dampness in the vessels hold or seepage of sea water in the hold. The other types of dispute which generally arises relates to charter party disputes which includes demurrage disputes, bill of lading disputes, General Average and collision at sea disputes. I have had the privilege of handling all of these types of disputes. India's first success in the House of Lords in a commercial case concerned the vessel called La Pintada. In this case the charterer was the President of India and he paid demurrage some two years late. The owners of the vessel commenced Arbitration claiming interest on a three month compounded rate basis arguing that they had lost the use of money by the delayed payment. The Arbitrator made an award of compound interest in onus favour. The High Court sent the award back to the Arbitrator for reconsideration on the basis that the award sought to make charterer an involuntary banker. The Arbitrator once again confirmed the award which he had previously made. When Indian Government challenged the award once again in the Commercial Court, the Court referred it straight to the Supreme Court for decision. The House of Lords unanimously decided in Indian Government's favour. This was a test case because in those years of foreign exchange crisis, Indian Government always paid freight and demurrage late and if India had lost in the House of Lords, they would have had to have paid over £5 million in compound interest because other ship owners would then be claiming compound interest for late payment. Incidentally in this case, the Barrister my firm had instructed was Tony Blair who later on went on to become the Prime Minister of the UK. Please see 1983 1 Lloyds page 39.
Can you give our readers some insight into the Tibet dispute as well as the efforts being undertaken to resolve it? 
(Sarosh was appointed by His Holiness the Dalai Lama to mediate with the Chinese government in order to resolve the Tibet dispute.)
I am a qualified CEDR (Centre for International Dispute Resolution) Mediator. For many years my firm acted for PRC Government in their international Arbitration cases. My firm had an office in Beijing for twelve years. We represented CNPC, CPECC, CPTDC and Min Metals in five major international Arbitrations. Chinese Embassy had heard about my firms successes for Indian Government and the then Chinese Ambassador in 1991 had a meeting with me and asked me to assist China to set up in China a legal system which could work internationally. The Embassy sponsored a trip for me to visit Beijing in December 1991. In 1994, I facilitated a second channel dialogue between 10 Downing Street and the central committee of Chinese communist party on misunderstanding which had arisen concerning the agreement to hand over Hong Kong to China. This was a successful dialogue. Thereafter, my relations with Chinese Government became very friendly and my firm got a lot of legal work from Chinese state corporations.
A few years later, Mrs. Takla, the representative of Dalai Lama contacted me.  She told me that Dalai Lama was going to visit Glasgow very soon and he would like to meet me. Accordingly, a private meeting was arranged for me in Glasgow with Dalai Lama. I was told by Mrs Takla that Dalai Lama would like me to facilitate a second channel dialogue with China to resolve the dispute between him and China relating to Tibet as he would like to go back to his home, Tibet.
I informed the Chinese Ambassador about the Dalai Lama's request for a meeting and before meeting Dalai Lama I had a meeting with the Chinese Ambassador in London. The Ambassador put forward China's position and told me that one of the things which concerned China was that Dalai Lama was writing forwards to books written where the author claimed that half of China was Tibet. It was a great pleasure and honour to meet Dalai Lama on a one to one basis. I found him to be very frank and honest. He told me that his intelligence had told him that I was one non-Chinese person in the West whom the PRC Government had complete trust and confidence. He sought my help for a second channel dialogue to resolve the Tibet issue.  I told him that China was concerned about his writing forwards to books which claimed half of China was Tibet. Dalai Lama's response was that he had no option but to do this because his Tibetan people had lived in those parts of China for centuries and it was historically part of Tibet. In a moving gesture, Dalai Lama took my hand and put it on his heart and said, "I trust you".
After my meeting with Dalai Lama I had a meeting with the Chinese Ambassador and told him that it would be in China's interest to resolve the issue with Dalai Lama as he was no longer claiming independence for Tibet. Furthermore , I was aware of the communist Chinas policy towards religion which was that religion was now being permitted provided it was not controlled from outside China. In Dalai Lama's case, he would be involved in religion from Lahasa, the capital of Tibet which was now part of China. The Ambassador told me that he would communicate his discussion with me to China. A further meeting was arranged between me and the Chinese representative and I was told that the Dalai Lama's brother had been invited to China for discussion and there was no need for a second channel to take place through me.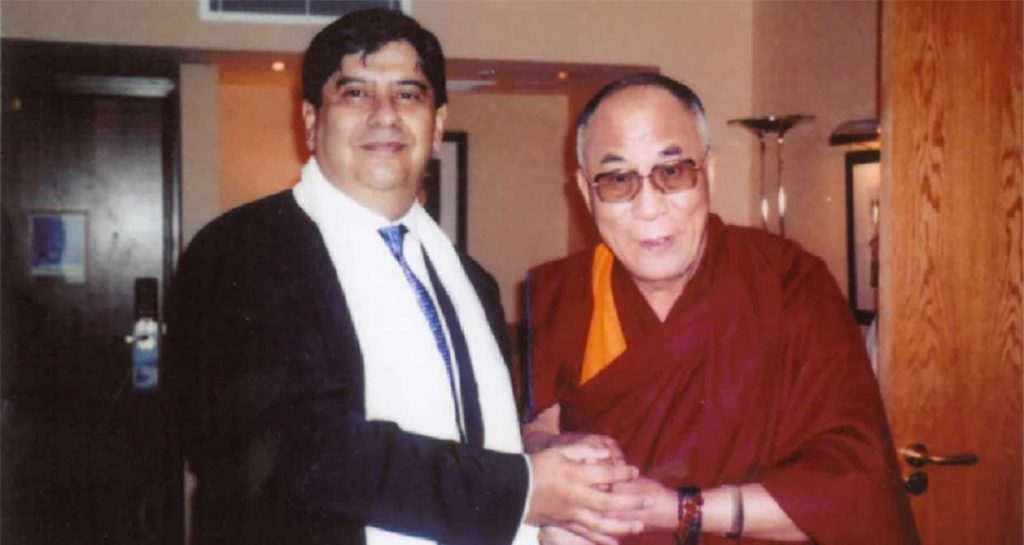 Can you tell our readers about the process of framing arguments and the experience of arguing before the EU court?
(Sarosh's was the first firm to successfully challenge the listing of Iranian companies under Iranian Nuclear Sanctions before the EU court.)
This is correct. Bank Mellat which was Iran's largest private bank, had challenged the sanctions in the High Court and had lost. Thereafter, Bank Mellat appealed and the Court dismissed the appeal. Bank Mellat's former Solicitors, Stephenson Harwood, had told Bank Mellat that there was little prospect of Bank Mellat getting leave to appeal from the Supreme Court. I was one of the Solicitors Bank Mellat met with a view to deciding who to instruct for their attempt to appeal to the Supreme Court. I had earlier acted in a major Arbitration for National Iranian Oil Company (NIOC) and had turned around what they had been advised was a hopeless defence in an Arbitration case and was successful for NIOC. So the legal director of NIOC had mentioned my name to Bank Mellat and recommended my firm. The rest is history, we were successful before nine out of the total twelve Judges of the UK Supreme Court. The Supreme Court held that the UK Government had acted unlawfully and irrationally to list Bank Mellat in the list of companies supporting Iran's nuclear proliferation and to whom the sanctions would apply.
The Supreme Court referred the matter to the High Court to calculate damages and Bank Mellat is currently pursuing a claim of USD 4 billion for damages in the UK Court for wrongful listing of Bank Mellat on the nuclear sanctions list. It was also the first time that the UK Supreme Court went into a closed, secret hearing on grounds of national security. The trial of this claim is fixed by the English Court for October 2018.
You are a member of all major arbitration institutions. What is your preferred forum? 
My preferred forum for international Arbitration is either London Court for International Arbitration (LCIA) or International Court of Arbitration of the International Chamber of Commerce, Paris (ICC). I was a member of the International Court of Arbitration for twelve years representing India. An equally efficient forum and possibly less expensive would be for parties to simply agree London as a seat of Arbitration as this would save the administrative costs of the institutions and the Arbitration would be under direct supervision of the English Court in case something goes wrong in the Arbitration.
Do you think India has the potential to become a major arbitration hub? 
Yes, India has great potential to become a major international Arbitration hub but India has a long way to go to achieve this goal. A small country like Singapore has within a few years built up a popular international Arbitration centre and there is no reason why India cannot do so. The international centres of Arbitrations are made by good reputation and law. Reputation is a question of perception. Arbitration in India today does not enjoy a good international reputation. There are rumours of corruption amongst the Arbitrators. I am sure this rumour is unlikely to be true but one must recognise that even one case of corruption poisons the reputation of the whole Arbitration culture in India. I have had many meetings with those who manage international Arbitration in India, including with Mr Arun Jaitley and at each of these meetings I have said that the risk of corruption in the international Arbitration in India cannot be eradicated by passing of law eradicated by self-regulation in the Arbitrators community and the legal profession. Another minus point for international Arbitration in India is the perceived monopoly appointment of retired Judges who then conduct the Arbitration as if it was Court proceedings with adjournments being granted for asking. The new Indian Arbitration Act has restricted Court intervention in the Arbitration process which is a good step forward for India.
International Arbitration is considered a difficult field to break into. Can you describe your journey in becoming such an authority in this field? 
This is correct. So far, the international Arbitrators community has been an elite circle where one supports the other with the consequence that a newcomer is not easily accepted unless he blends in by accepting to begin with a second class status. The selection of Arbitrator is an important task. He should be a person with good legal and commercial law experience. The task of a party appointed Arbitrator is not to favour his appointer but he has a duty to ensure that his appointer's points are considered by the whole Tribunal at the time of making the decision. I have found that many times, Indian parties appoint retired Judges in the international Arbitration and they are indeed very clever but they are not able to communicate with the co-Arbitrators properly, who are normally from developed countries. Often, retired Indian Judges who are product of the British imperialist culture, have enormous egos about their status. Let me give one example.
I was appointed by the Danish company Volund to be their nominated Arbitrator in the early 90's. The Arbitration concerned construction of a power plant in Timarpur near Delhi whose fuel would be New Delhi waste. In other words, the power plant would be converting New Delhi waste into energy. The project was supported by Danish aid agency (DANIDA). After the power plant was constructed, it was found that New Delhi waste did not have sufficient calorific heat to be used as fuel for the power plant. India appointed Mr Pathak as their Arbitrator. He was a former Chief Justice of India and retired Judge of the international Court of Justice in The Hague. The third Arbitrator and the Chairman of the Tribunal was Lord McKenzie Stuart, a former Chief Justice of the European Court. He was appointed by the International Court of Arbitration.
On the first day of the hearing I got a note passed to me by Chief Justice Pathak which said, "You have insulted me by sitting on the right of the Chairman, I am senior to you so I should be sitting on the right of the Chairman and you should be sitting on the left". I immediately passed the note to the Chairman with a suggestion that he adjourns the hearing for five minutes so that I can change over. He sent the note back to me saying "stay where you are". In England or in Europe in international Arbitrations it does not matter which side the Arbitrator sits. During the coffee break, Lord McKenzie Stuart told Chief Justice Pathak that it does not matter where the Arbitrator sits and he jokingly told Chief Justice Pathak, "Don't be a fool". The Chief Justice took offence to this and throughout the two weeks hearing he did not utter a word and did not speak with Lord McKenzie Stuart throughout the Arbitration reference thereafter.
The way to break into the field of international Arbitration is to first attach with a law firm or an advocate who is already handling international Arbitrations and then attend international Arbitration conferences.
Can you describe your work as a solicitor in England?
A Solicitor in London prepares the case and instructs the Counsel to argue it before the Court. It is now also possible in commercial cases for Solicitors to appear in Court as Advocates, I have done so on many occasions. My firm and I are known for difficult cases where client comes to us after they have been told by the Magic Circle firms that their claim or case is very bad.
Two examples of this are the international Arbitration award by International Arbitration Court in The Hague which made an award of USD 50 million against the Russian Federation in the Yukos shareholders claim. Russia came to me for an out of box approach for Russia challenging the award in the Dutch Court. Sometime before this, an Indian Government company PEC Limited had come to me and they had an award of USD 8 million against them. On the face of it they had no defence because they had participated in the Arbitration and also the appeal process of GAFTA Arbitration and had lost. I took the point that although English law applied in the contract, the contract was signed by the Director of PEC on behalf of PEC and whether he had authority to do so would be governed by Indian law. Under Indian law, for a Government contract there are rules and for a USD 25 million contract you require two Director's signatures.
PEC therefore through my firm argued that the Arbitration agreement was void because the contract was void. In the English Court on the question of Indian law we led the evidence of Mr. Soli Sorabjee, former Attorney General of India and the other side which was a Thailand company, Asia Golden Rise, led the evidence of Mr. Harish Salve. Both of these eminent jurists were cross examined in open Court and the Court preferred the evidence of Mr Sorabjee. This changed the prevalent law.
The second example was the case of Indian Oil Corporation (IOC) v Coastal Bermuda where IOC had participated in the London Arbitration defending a huge claim of some USD 18 million. The Arbitrators decided against Indian Oil Corporation but one of the Arbitrators, Mr. Gordon Pollock QC, added a post-script to this decision suggesting that Indian Oil's legal team was not competent and if the team had been competent, the result may well have been different. My firm did not act for IOC in the Arbitration but they came to me after all the big law firms and Queen's Counsel had told IOC that they had no chance of challenging the award. My firm challenged the award on an innovative ground that the award could be enforced as a judgment of the English Court and for the English Court to enforce a judgment which was not based on the two legal analysis of the evidence would be against English public policy. The English Court accepted this and remitted the award back to the Arbitrators and in its judgment said, "Finality is good but justice is better". Indian Oil Corporation v Coastal Bermuda [1990] 2 Lloyd's Rep. 407.
Where do you stand on the "two hat" debate over whether arbitrators should also act as counsel? 
There is really no problem. When I am appointed as an Arbitrator, if there is a conflict I will not accept appointment. International Arbitration is a field with many important debates currently going on, with many suggesting reforms such as Bilateral Arbitration Treaty (Gary Born), regulating the ethical conduct of counsels (Swiss Arbitration Association, London Court of International Arbitration).
Could you discuss the aforementioned suggestions and your take on them or any such significant debates?
The most important reform which is required is the need of diversity in the clique of international Arbitrators. The current international Arbitrators must be prepared to accept competent Arbitrators in the circle of international Arbitrations. Statistics show that the present international institutions generally favour appointing white Arbitrators from developed countries. This needs to change.
How do you remain updated with all the new developments in the field of international arbitration and mediation?
There are at present many press and internet mediums which keeps me informed on all the new developments in the field of international Arbitration and Mediation.
What advice do you have for our readers who are primarily college students?
Always act with integrity and remember the legal profession is an honourable profession and honesty and fairness is the most important duty of a lawyer. The policy which I follow is that I can play with the law because the Judge is there to reject or accept my submissions on law but not under any circumstances play with the facts. If I find that the client has told me a lie in his instructions I would refuse to act for that client. I would not make up stories or allegations on behalf of a client simply to support the client's case. This approach breads both character and increases credibility before Judges. The five mantras for law students, I would suggest, are:
Have a vision on where you want the business to go.

Have integrity and honest approach in the work you do.

Have courage to have an open mind and an out-of-box approach to progress the business.

Make the most of all that comes and the least of all that goes.

Forgive people for any wrongdoings against you, and leave it to the universe to deal with them.