Triveni Makni graduated in law from NLSIU in 2008. After a successful stint at AMSS, she joined Dr. Reddy's Laboratories as Legal Counsel. She is currently Manager at Dr. Reddy's Laboratories, where her role entails drawing commercial sales contracts-primary legal contact for the Company's sales and marketing team, working closely with sales, marketing and finance teams in structuring and drafting agreements for the sale/rebate of products to wholesale, retail, mail order, group purchasing and other customers for different class of trade. She also holds a Masters degree from Fordham Law School, Fordham University, New York.
In this interview we speak to her about:
Being involved with the Centre for Child and the Law, NLSIU
Her role at Dr. Reddy's Laboratories
Working in the US
How would you like to introduce yourself to our readers?
I would introduce myself professionally as an in-house counsel working in the pharmaceutical industry, who is also currently enjoying being a mother of two lovely girls.  I am also the first from my family to join the legal profession.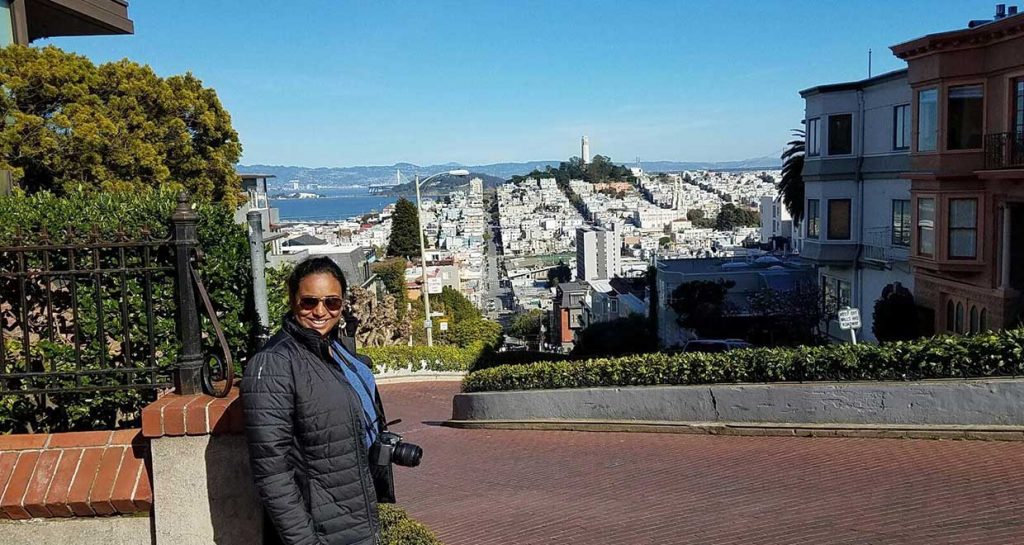 What was it that got you interested in the legal field? 
Law happened by chance. It was never a planned path to be honest. As it was the popular choice  that we were advised to take up,  like most of my classmates from school, I was reluctantly preparing to pursue engineering as a career after my 12th standard. I wanted to join a dance school or pursue home science or psychology related courses, but was forced to think of engineering as my option.  Fortunately, my uncle recommended I try giving the NLSIU entrance exam. However, while I was preparing for the law school entrance exam, with my mother's help as I did not attend any coaching classes, my interest in legal reasoning and social science subjects increased.  Once I cleared the entrance exam, I choose to do law, so that I wouldn't have to pursue engineering.
How was your experience in NLSIU? What were your areas of interest?
NLSIU was an amazing experience for me for the exposure it gave, considering I came from a very conservative background. I vividly remember enjoying talks by academicians, legal stalwarts, and activists. We would often have the opportunity to interact with judges or activists directly whom one would read about in newspapers and we could clarify some of our questions  rather than leave it to interpretation and debate. I realised this was a rare opportunity and began to appreciate being in law school even more.
There are at least ten internal committees which one could volunteer or just participate in law school such as debating, drama, sports, movie clubs. As we lived on campus and were done with classes by afternoon, it gave me enough time to explore and participate in these activities, which not only supported my all round development but have left me with some great memories!
At law school there is a very strong sense of community and seniors are very forthcoming and helpful, which makes law school life comforting in spite of the pressures and competition.
Academically, in terms of courses, I enjoyed the liberal arts courses and specifically Prof. Elizabeth's History course, Prof G. Ajay's Political Science, lectures in constitutional law by Prof. V.S Mallar and Criminal Law taught by Prof. Mrinal Satish.  I would give credit for whatever I have learnt to the professors who taught at law school and the practice of exhaustive reading material that would be circulated for each course which deeply impacted the way I think.
Law school also has an added advantage of having research centres that are attached to the main campus, like the Centre for Child and the Law, Women and Law, Intellectual Property and other centres, which allow you to read, interact and participate at the centre's activities. The centres also call for student volunteers to support their research work. Interaction with these centres gave us the unique opportunity to evaluate our interest areas which may not be directly covered as part of your law school curriculum.
Did you pursue any extracurricular activities such as internships or moots?  
Though I was not into moot courts, I was an active volunteer of the Legal Services Clinic (LSC), where we would conduct legal literacy programmes in different villages, schools and communities, and travel to Ramanagaram and provide legal aid. LSC provided us with exposure to how the law operated in practice while we could also use our knowledge to help create awareness of legal rights. I was also a member of the law and society committee where we organized gender study circles, talks, debates on socially relevant issues.  I highly recommend participating in extracurricular activities as it diversifies your thought process, helps you build great relationship with your peers and classmates. You will also relish those memories after.  I started to intern only in the third year of law school.   I choose to intern with different institutions including a consumer dispute settlement forum, NGO, bank and law firms. I strongly encourage students to intern regularly but also ensure that each internship is different in terms of the field, to provide diverse exposure. The variety in the nature of work, may eventually direct you towards what you want to pursue or you have ticked off all areas that you may not be interested in.
Do you think law school prepared you for the real world practice of law?
Law school does not really prepare you for the real world of practice of law, as the emphasis on practical learning and functioning is still not that high or is restricted only to certain courses. However, it gives you a glimpse of the various opportunities that one could explore.
How did you secure an appointment at AMSS? 
I had secured an internship opportunity when I was in my fourth year of law school and pursuant to that internship I was made a pre-placement offer. I did not  have a high CGPA, so clearly that was not a factor that influenced my recruiters. I personally believe apart from your CGPA, the fact that you are ready to learn and work hard definitely creates an impact.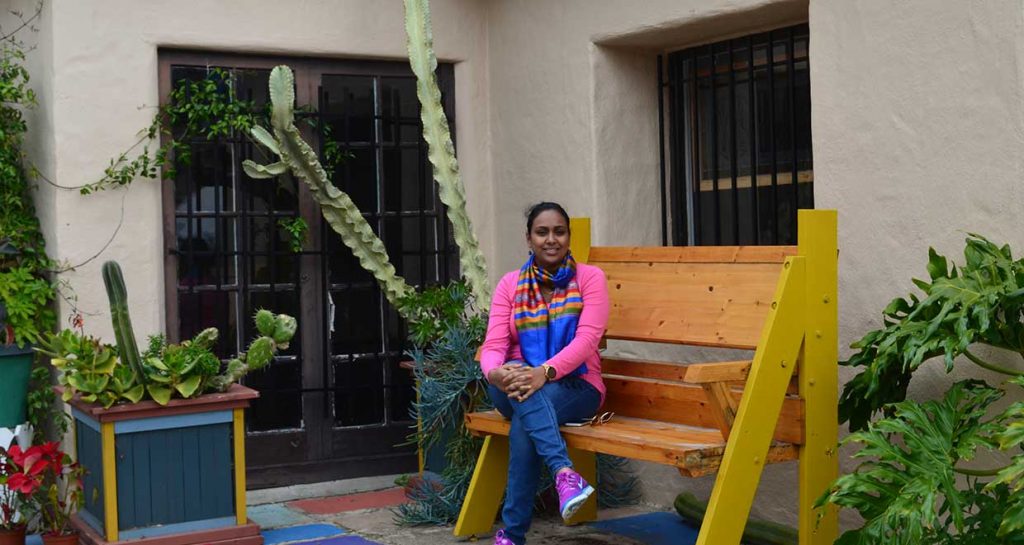 Can you tell our readers about your professional experience and nature of work at AMSS? 
My time at AMSS was mostly divided between capital markets transactions and general corporate work. I broadly assisted in due diligence, drafting shareholder agreements, and legal opinions on employment matters. My professional experience at AMSS is very mixed. There were times when I felt I was learning a lot, which was contributing to my professional development. However, there were times I felt there were artificial deadlines and pressures that I could not cope with. One of the reasons I left AMSS was because I missed the work life balance and felt the need to explore other opportunities. I decided to work on law, policy and development related matters.
You were a legal consultant for the Centre for Child and the law at NLSIU. Can you tell us a little bit about the nature of work you did there and if it impacted state policy?  
Centre for Child and Law (CCL) presented a great opportunity for me to work on law, policy and development related matters. CCL was just awarded a project supported by UNICEF titled Justice to Children through Indpendent Human Rights Institutions. The Commission for Protection of Child Rights Act, 2005 (CPCR Act) was passed but not many states had established child rights commissions or drafted state rules.
As part of the project I assisted in drafting state rules for the states of Bihar, Madhya Pradesh and Assam specifically. Few of the states that we had worked with passed the state rules as drafted and submitted by CCL, which was truly satisfying. It was an interesting experience to interact and lobby with state government officials, mostly IAS officers from various state women and child departments and social welfare departments to set up child rights commissions and have rules passed for their respective states.
I also got an opportunity to contribute to the draft amendments to the CPCR Act as requested by the Ministry of Women and Child Department, India.
You subsequently joined Dr. Reddy's Laboratories. Was the decision to work as an in-house counsel as opposed to working at a law firm a conscious one? 
I moved to Hyderabad after my marriage and was looking out for opportunities with Dr. Reddy's Laboratories ("Dr Reddy's") foundation and it so happened that the legal team was looking to recruit as well. During the interview I learned that the legal team at Dr. Reddy's is actively involved in the legal work of the foundations that Dr. Reddy's runs and there were several opportunities for employees to be associated with the foundations and corporate social responsibility engagements and activities. Dr Reddy's gave me the opportunity to work on both commercial agreements in a corporate set up and allowed me to explore my interests. It was a very conscious decision to move in house as I wanted to have a mixture of good work and some time for myself.   
What was the nature of your work at Dr. Reddy's in India? 
I started off handling the Proprietary Products  (PP) portfolio which basically focuses on developing differentiated formulations, my profile included drafting and negotiating contracts for various studies, trials, research agreements, master service agreements for contract research organisations to conduct studies, tests for or on behalf of Dr. Reddy's. My work profile expanded to include generic agreements for the business team for the India geography which mostly entailed of manufacturing, supply, distribution, license agreements for the manufacture and supply of generic products. The two profiles were so varied in nature that the PP profile exposed me to the development and testing stages of drugs and the generics profile exposed me to the commercial side of launching and selling drugs.
I have been an in-house counsel for the longest and can only compare my limited law firm experience. An in-house counsel is required to be integrated with the business and the company's vision, while ensuring the company is in compliance with applicable law. This position really trains you in the art of balancing business interest/profits and legal compliance. The major difference that I observe working in house is that the counsel is expected to handle any legal issue that the company faces, it's never restricted only to the company's main business. Issues relating to employment, labour, pollution control boards, real estate, corporate functioning and many more, the first go to is the in house team. It becomes important to always keep yourself abreast of latest developments not only of the sector that you are working in, but all other legal developments and its impact on the procedures and policies of the company. Personally, I enjoy interacting with business, finance, quality, regulatory and other stakeholders while working on agreements or transactions, as it broadens my horizon of learning.
You moved to USA with Dr. Reddy's on a secondment offer. Can you tell us a little about your journey, experience and lesson learned?
Dr. Reddy's employees are provided opportunities to work in various geographies across different teams. I was the first among the legal team to move on a secondment. It has been an incredible experience to move to US and learn how the pharmaceutical industry works in North America.  I also benefited from the guidance and training of the experienced legal team we have in the US. Direct interactions with business, supply chain, regulatory, quality and contracts teams here gave me much more insight into the company's international operations. These programs contribute very positively towards your professional growth and the organisation's strength.  It also enables you to bridge gaps and better understand your colleagues on the other side of the globe. Secondment programmes also integrate teams of the same function to be a global teams irrespective of the geographies one is located in. For instance, the legal teams in USA, India and Swizertland interact with each other on a continuous basis and depending on the transactions or the assistance required we reach out to the team members in other geographies. The learning curve is sharper as there is so much exposure to laws in various geographies. We are also continuously updated about the important legal developments in various geographies and impact of policies or political situations.
There seems to be a strong trend where more companies are adopting this path, as it creates career advancement opportunities to the employee, and enriches the quality of the organisation with persons who have experience working across different cultures and countries.
What  is your work profile like in the USA? 
The pharmaceutical industry in USA is very regulated, complicated and nuanced. Legal and compliance teams have to watch out in order to avoid anti kick back issues, false claims while offering products for sale. I am the primary point of contact for the North America Generics contract team, which handles the sale of Dr. Reddy's products in USA. There are different classes of customers, who range from group purchasing organisations, wholesale customers, pharmacies who also purchase at different prices, both direct and indirect. The products offered range from over the counter, prescription, private label products. Each category of products are regulated differently when it comes to offering rebates, discounts  or paying fees to certain players for services provided during the sale of these products. These considerations play an essential role when it comes to government reporting and calculations. I also support the Proprietary Products and the corporate functions as required in drafting confidentiality agreements, master services Agreements, consulting agreements. The work profile is very different from what I used to handle in India, just because of the nature of regulations of the pharmaceutical industry in North America. It definitely required lot of learning, reading and understanding the complex world of generics and sale of generic products in US. My manager provided me with the required training, reading material and continuously guides me and the business team provided commercial exposure. In this role I realized the extensive importance of being a business counsel.
You have an LLM from Fordham University. What motivated you to pursue an LLM?
I always intended to pursue an LLM outside India, especially to experience learning in a different country. However, I was not sure as to what stream I specifically wanted to choose. Once I had made a decision to stay within the corporate world, I decided to pursue masters that would enhance my opportunities in the field. As I was moving to the USA my father and husband, Santosh encouraged me to apply and pursue LLM. Professor Elizabeth at NLSIU and my mentor Seema Manku- Vice President- Legal at Glenmark encouraged me to apply and suggested Fordham Law School, as it allowed students to pursue LLM on a part time basis.
My specialization is in International Business and Trade Laws where I studied courses ranging from Doing Business in the European Union, Corporations, Antirust laws, Corporate Governance, Accounting for Lawyers apart from the basic courses that are mandatory for foreign students. The LLM has added incredible value, personally and professionally. Interacting with students across different countries, who come from both civil and common law jurisdictions. Learning about how the legal framework works in their countries was an experience that cannot be matched. Academically, most of the courses I choose were taught by Professors who were also practicing lawyers, who gave us practical insights from their day to day work life. As Fordham is right in New York City, we as students had access to legal events, seminars and conferences, research opportunities to explore through various forums.  As I was working and studying, I felt the LLM really complimented my understanding of US laws and helped me in my day to day work as well.
If you are undecided about pursuing further studies, I would suggest waiting to gain some work experience.  Do weigh in all options, as you identify your career goals, strengths and areas of interest. The knowledge and experience you gain from a masters degree will be yours forever, just choosing what you want has to be evaluated with purpose. One must also bear in mind that  getting a master's degree abroad is an expensive affair unless you are awarded a scholarship.
What would be your advice to some of our readers who may be hesitant go venture out of the country? 
I strongly encourage students to explore opportunities across the globe. It is always interesting to understand and experience cross cultural functioning both in terms of work and general interactions. There are several knowledge portals that will provide with legal updates in different countries. However, actual interactions with lawyers, business persons and other stakeholders adds value professionally, personally and to the organisation. It makes you aware of a whole different world that exists and diversifies you as a person. These days most companies are very global in nature, so starting from international internship opportunities to secondments are a real possibility that students should explore. Law firms also offer such opportunities.
I am very keen on returning to India for various reasons and will be returning shortly as well. It is a very interesting time to look forward to and work.
What are the challenges you have faced in building your career as it stands today? 
I pursued my LLM while I was working and had to commute to New York for evening classes on a regular basis. I used to return at around 12 am from classes (including commute time) as I was living in New Jersey , and had to return to work early next day.  My work deadlines and law school exams or submissions would invariably conflict. I used to find it challenging to give my hundred percent initially to both. However, I have a super supportive team in the USA, we as a team constantly planned and allocated work so that my studies or work would not suffer. I learned to prioritise and be more sorted in my duties. I took over more responsibilities during law school vacation days.  The support and guidance that my team in USA gave, especially in my last semester of law school, when I was expecting our first child taught me the true value of team work and work sharing.
I must truly acknowledge the support that I receive from Santosh and my family on both sides. It is challenging to manage work, studies and having kids without family support, especially being in US. The peace that I derive that most things are under control on the home and family front, allows me or any working mother in fact to manage work better.  My achievements are never complete without acknowledging my family.
How do you stay up to date about the recent developments in all the fields you work in and have an interest in?
I regularly read and keep tab of developments in the pharmaceutical industry, both in the US and India from a legal, regulatory and compliance perspective. I believe it is very essential to understand how competitors in the industry are doing as well in terms of audits of their facilities, drug approvals in various geographies, the therapeutic areas that competitors are expanding into. I would encourage students to keep themselves updated about current legal developments. It's so much easier now with several online resources.
What advice do you have for our readers who are primarily college students?
I suggest networking, to gain more insight into profiles of various legal professionals. Do not be in a hurry to compete or over achieve, enjoy what you are doing. Refrain from comparing your career path with your peer. Patience and persistence is the key to seeing results in the choices you make.