Sarthak graduated from Symbiosis International University in 2010. He then went on to pursue his Masters from Oxford, with a Masters of Science in Law and Finance. He is currently Principal Associate in the Corporate and Commercial team at Khaitan & Co., and has advised the likes of CK Birla Group, HCP Healthcare, SBS Holdings, among others.
In this interview we speak to him about:
Studying in Oxford
His experience in commercial law
His mooting experience
How would you like to introduce yourself to our readers?
I am a first generation corporate lawyer with an enormous appetite for travel and binge-watching. I am currently a Principal Associate at Khaitan & Co and my practice predominantly focuses on domestic and cross-border M&A, joint ventures and collaborations, retail trade and e-commerce, exchange control laws and general corporate and commercial advisory.
What motivated you to opt for a career in law, amidst the many options that were available to you?
Coming from a business family, I did not have much of an option in choosing a career path, given that the majority of the dinner table discussions (on the topic of career choices) with my family were consumed by the glorification of the family business and how I was expected to accentuate the legacy that my father had worked very hard to create. Consequently, my career trajectory was meant to sail through a course in business studies from an overseas institution.
Little we knew that destiny had something very different planned for me. Just around the time of my graduation from senior school, my father had asked me to get involved in a project that entailed a joint venture which my father was eyeing from a long time. Given the indispensable need of legal services, I very soon, found myself surrounded by a group of lawyers on a daily basis. Watching the lawyers negotiate the various facets of the joint venture arrangement was captivating and sparked curiosity in me about the practice of corporate law. Fortunately, the transaction went on for a good period of time and provided me with multiple opportunities to interact with legal practitioners and better appreciate the minutiae of corporate legal practice.
The ensuing experience and my new found interest in the work of John Grisham ultimately sealed the deal for me. Convincing my father was not an easy discussion, but a good old bottle of scotch and my endless pitching of the entrepreneurial element underlying the corporate legal practice did the trick.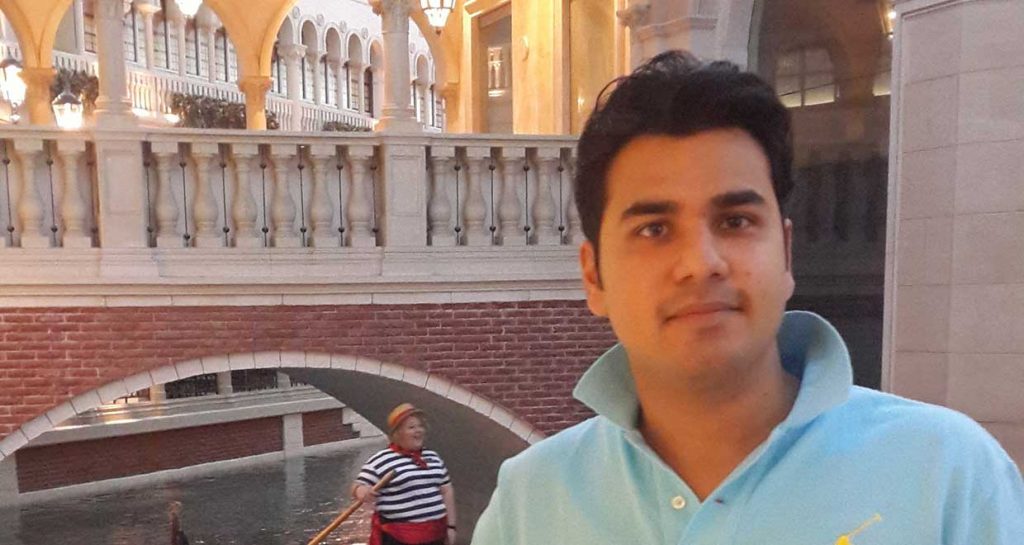 Do you think or ever felt that there is a divide between NLU and Non-NLU students in the matter of getting jobs with law firms?
No, I have never felt or experienced any unfavourable reception from the legal fraternity just because I am a non-NLU student. At the same time, my experience also dictates that the law firms are seasoned enough not to disregard a good talent just because a law student lacks the NLU tag.  Nevertheless, having said that one thing that one cannot (and does not) overlook is that getting admission into a prestigious law school in itself is seen as an accomplishment for a limited purpose of appraising dedication and ambition in a potential candidate.
How important is mooting in the life of a law student? 
(Sarthak has himself been judge at several mooting contests.)
The importance of mooting in the life of a law student cannot be over-emphasised for a simple reason that the skills that are required to excel in this extra-curricular activity are very much akin to the skills that a lawyer requires to prosper in not just the litigation practice, but in other practice areas as well. In my view, the following qualities/skills separate a good mooter from the crowd:
A comprehensive understanding of the facts in question together with the applicable laws, jurisdictional issues and the underlying legal principles and propositions;

An ability to present the arguments with confidence and civility;

A curiosity to go beyond the scope of the matter in hand for the sake of comprehensiveness coupled with ingenious thinking to effectively tackle probing questions;

strong interpersonal and communication skills;

an innate competitive spirit

; and

clarity of thought as regards to the reliefs sought.
What kind of internships did you undertake during your student years? 
My internships portfolio was quite diversified and involved training under NGOs, trial lawyers, senior advocates, judges, medium to big sized law firms and a private equity fund. Fortunately, I had started out early and before the end of my law school, I had acquired reasonable insight into a variety of practice areas (covering company litigation, general corporate advisory, IPR and finance) and consequently was quite clear of my career trajectory.
Before narrowing down on the places to intern at, it is advisable to first clearly identify the practice areas one is interested in exploring. A clear thought process and a corresponding plan of action really comes in handy when strategising around internships. Moreover, given the competiveness of the legal profession, it is always useful to maintain a broad list of internship targets; which are also diverse enough so as to ensure a sufficient depth and breadth of experience. Lastly, it is equally important for the law students to understand that there may be rejections (and more so from your most preferred options), but that should not hold you back since there is always a next time or some other equally good opportunity awaiting you.
Would you say higher studies are relevant for a career in corporate law? 
In my experience, higher studies from a prestigious institution abroad does have a propitious influence on one's career trajectory; but (most importantly) it is the network that you build during your higher studies that creates a real value in the long run. For the foregoing reason coupled with the dynamic experience of living in a foreign country amidst a completely diverse culture and lifestyle, I would suggest looking only at the options outside India.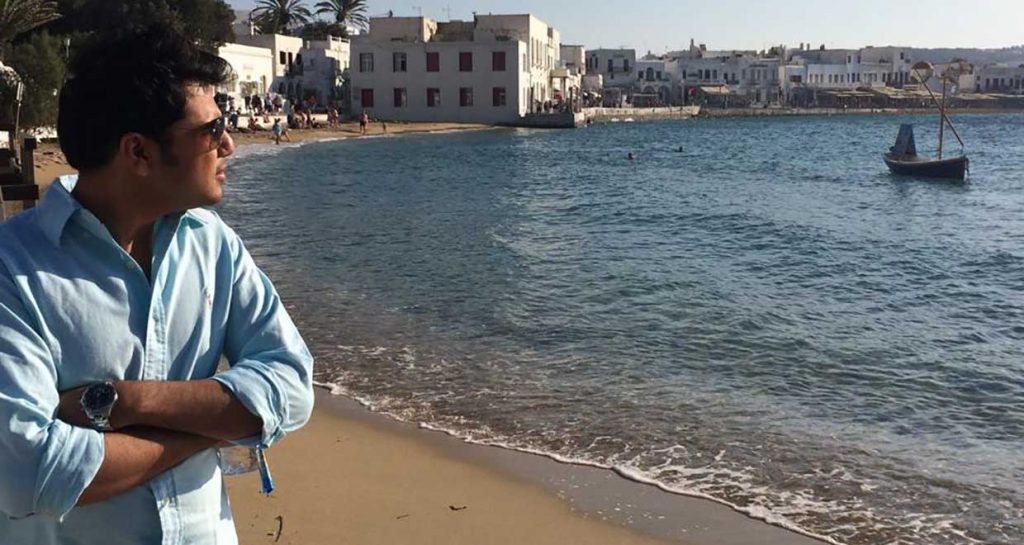 What does the CV of a student seeking admission in a premier university offering an L.L.M program have to look like?
Comprehensive, inimitable, seamless and immaculate – that's how a CV should like for any post-graduate program.
Comprehensive

: A CV should be a perfect blend of a consistently good academic performance, internships experience and a number of extra-curricular / co-curricular activities.
Inimitable

: what makes a CV standout from the rest? It is the inclusion of that one unique extra-curricular activity, internship experience or accomplishment that invigorates the readers and makes them believe that the applicant in question will undoubtedly bring a fresh breath of outlook and experience to the course. Pertinently, this element of uniqueness is assessed against the applicant's own background, experience, education qualification and the eventual career goals and (in some way) should reinforce the skill-set that the applicant is relying on to vindicate his or her application for a particular course.
Seamless

: A CV should be seamless in the matter of establishing a logical nexus between the career trajectory and the ultimate aspiration of the applicant. Accordingly, if one aspires to be a corporate lawyer and has applied for a specialised program in corporate law, then the CV should demonstrate in a coherent manner a trajectory that accentuates the applicant's enthusiasm, efforts and ambition in the subject/practice of corporate law.
Immaculate

:  Check and double check; a CV should be crisp, readable and devoid of any typos and grammatical error whatsoever.
How important are grades, in your opinion? 
Grades are certainly not a reliable yardstick to judge how successful a law student would be as a lawyer. However, in my view, consistently good academic performance does play an important role in the matter of securing admission for higher studies in a prestigious institution abroad or at least pushing one's job application at the top of the stack. The reason being that when faced with an overwhelming amount of job or post-graduate applications for a limited number of openings, it is not unusual for the HR / admissions department to give a significant weightage to grades so as to shortlist the potential candidates, since a consistently good academic track record demonstrates commitment, focus and hard work.  
Accordingly, in my view, grades / rankings are given a serious consideration in the matter of weeding out the crowd from the promising applications; but, ultimately, it is the overall comprehensive profile (in terms of an impressive statement of purpose, grades, extra-curricular activities, internships, publications and interpersonal and communication skills) fortified with a good amount of luck that seals the deal in the matter of securing admission for higher studies abroad or securing a job in a top notch law firm.
Which is the ideal time to do an L.L.M?
Given the investment that one needs to put in for pursuing a post-graduate program in law (both in terms of money and time), the ideal time to pursue such a program should be after a few years of practice. This way an individual will have the opportunity to better understand and appreciate the intricacies that underlie a particular practice area and what skills he/she would need to progress in such practice area. Consequently, he/she will be much more informed (than a law student) in the matter of evaluating the benefits that a post-graduate program would bring in his/her progression as a lawyer.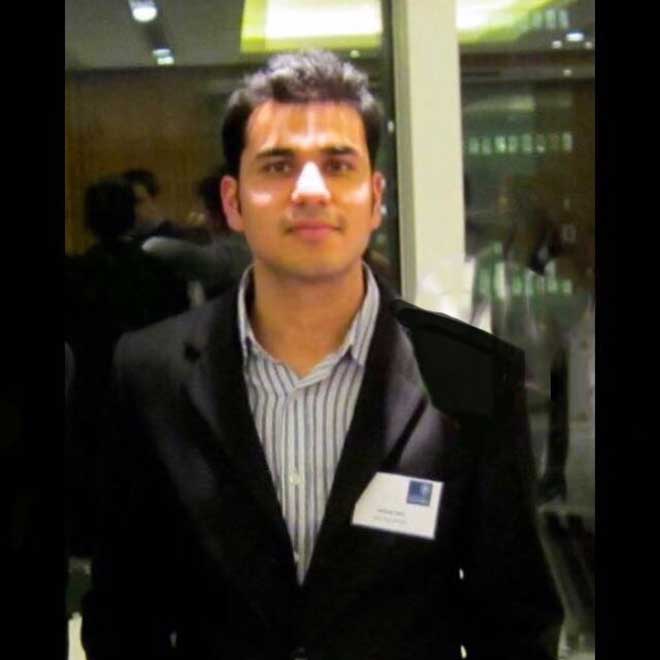 What are your areas of specialisation and how did you go about choosing these fields?
My areas of specialisation include domestic and cross-border M&A, joint ventures and collaborations and commercial disputes. Within these practice areas, I further specialise in retail and e-commerce sectors. I was very passionate about these practice areas right from the very beginning. Accordingly, I was very selective about my internships and focused extensively in familiarising myself with each of these practice areas. Nevertheless, realising the importance of some basic court experience, I started my career in litigation practice. During my momentary involvement in the litigation practice I predominantly focused on commercial litigation and arbitration (entailing shareholders' disputes, oppression and mismanagement cases, interim reliefs under Section 9 of the Arbitration and Conciliation Act etc.) and regularly appeared before the Company Law Tribunal and the High Court of Delhi.
Once I was confident that I had acquired some basic understanding of the commercial disputes practice, I shifted my focus on transactional advisory work. Before joining Khaitan & Co as a corporate lawyer in 2013, I pursued MSc in Law and Finance from the University of Oxford. This program helped me refine my skills in transaction structuring, introduced me to the global industry practices and trends in financial and strategic collaborations and M&A and reinforced my zeal in corporate practice.
As part of the corporate group at Khaitan & Co, I have had the opportunity of working on a number of complex and multidisciplinary transactions. Khaitan & Co strongly believes in encouraging its lawyers to engage themselves in a variety of industries and sectors, with the impetus being that each lawyer should pick at least one industry and sector of his/her interest and specialise in it. To this end, we have weekly CLE sessions across all our four offices, wherein latest updates in each industry/sector and practice area are discussed interactively. It was on account of these sessions that my interest got entrenched in retail and e-commerce sectors and since then I have been actively engaging myself in a variety of transactions and advisory work in these sectors.
At what stage in one's law school life must one pick a specialisation?
My experience dictates that for any law student choosing one particular area of practice as a career choice is the most vexing decision. The right time to make a decision in this regard should be around the fourth year of the law school, so that there is still some more time to ensure that the chosen practice area is actually the calling that one is indeed most passionate about.
For someone who is yet to make this choice, the only way to find out which practice area appeals/suits you the most is to get as much experience as you can in a variety of practice areas. However, if the foregoing words of wisdom have not worked any wonder for you, then enter the legal profession with an open mind and try getting a good amount of experience in a number of practice areas/sector before taking the plunge.
How would you say interns should go about their work at a firm like Khaitan & Co., so as to get noticed in a positive way in the limited time they have?
From the standpoint of expectations at least, law firms do not differentiate between interns and the first-year junior associates. Accordingly, every intern should conduct himself/herself and go about his/her work in the same manner as a first-year associate does. To this end, an intern should (a) demonstrate enthusiasm and competence; (b) have a positive can-do attitude; (c) be eager to learn and absorb things quickly; (d) be confident to put forward his/her opinion and inputs; (e) have the ability to work under pressure and come up with practical and commercial solutions; (f) never shy away from responsibility; and (g) be proactive in seeking feedback. At the same time, an intern must possess remarkable interpersonal and communication skills and should also actively contribute to the knowledge management and the CLE sessions of a law firm.
Is there any other suggestion you would like to give to our budding lawyers?
Always endeavour to learn something new on a daily basis whether legal, commercial or general. However clichéd this may sound but the truth of the matter is that (in this profession) knowledge is the real power. Moreover, do not forget that the legal profession is really very demanding and competitive, so never hold back from putting in the hours and, while at it, creating a niche for yourself in at least one practice area/sector.