Kirti graduated from SDM Law College, then affiliated to Mangalore University, in 2012. With a very minor litigation stint, he moved on to a boutique law firm called Themis Associates, during which he was also on secondment with Sequoia Capital. He moved to Khaitan & Co in 2015 and has since been a part of their Securities, Capital Markets and Corporate team. His experience spans Mergers and Acquisitions, Venture Capital / Private Equity investments and the Securities market. He is also deeply inclined to labour law and compliance in general.
In this interview we speak to him about:
Juggling extracurricular interests with academia
Writing his book
His experience in corporate law
When did you decide to take up law as your profession?
Unlike most others, I always knew I wanted to be a lawyer. Back in school, I was greatly drawn to academic disciplines that discussed human culture, history, and politics. The farthest memory I have of me wanting to be a lawyer is from my fifth grade. I recollect having participated in a debate competition, winning it, and getting back home only to tell my parents that I will be a lawyer someday. By the looks of it, I've successfully lived up to achieving my childhood goals.
I'm told that my maternal great-grandfather was a District Judge in Alleppey, Kerala. Apart from him, to the best of my knowledge, I think I'm the only person in my family who took up law as a profession.
Tell us a little bit about your life a student of law at SDM Law College. 
Some of my best years were spent at SDM Law College. The institution is a private law college in Mangalore, Karnataka. As a student of law, I found deep interest in academics as well as co-curricular activities. Given that Mangalore is a very education-centric city, we would have colleges host student festivals every other week. Apart from participating in moots, I also had the opportunity of participating in an array of management fests, and finding newer avenues to excel, without limiting myself to law. As a student, I kept myself on the move all the time and enthusiastically involved myself both with the college's moot court society as well as the students council.
How did you divide your time between academics and co-curricular engagements?
Luckily enough, my college had very flexible hours. Between my first and fourth year, I had classes from 09:00 AM to 12:30 PM, and for a part of my final year, I had classes from 09:00 AM to 1:30 PM. During my final year, I recollect my batch creating a ruckus when we were told that our classes may be extended by an hour. Our principal had to finally give in, and we ultimately managed to ensure that our classes did not extend beyond 12:30 PM.
Given these hours, I would typically use the rest of the day to focus on participating in moots, fests and other activities. When I was in my first year, I had made a goal of attending at least one moot each semester. While I couldn't quite achieve this, I managed to make it to about six moots in the five years that I spent in college. As a student, apart from academics and co-curricular activities, I also took up part-time jobs to earn extra pocket money. Between my first and third year, I worked as a part-time news anchor for a local cable show, and also undertook some assignments for the All India Radio. In my final year, I worked part time at a call centre.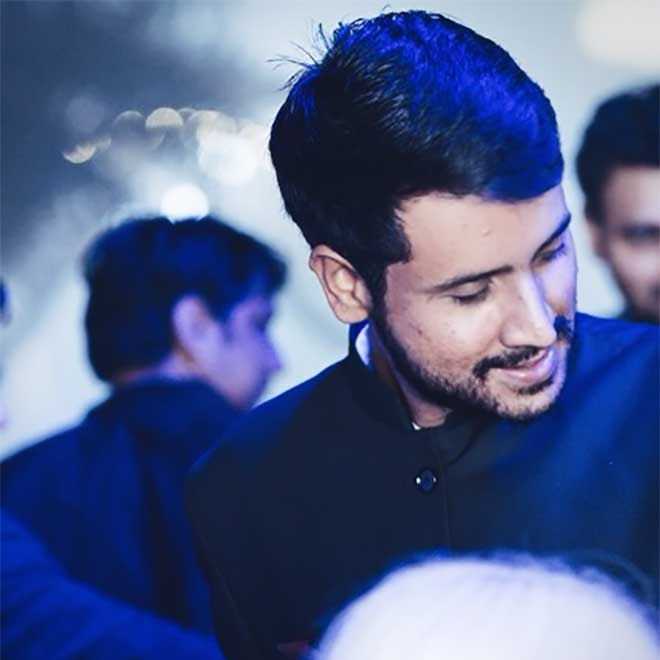 What kind of activities did you undertake in law school that helped you nurture this interest in writing and editing?
I come from a family which draws a lot of inspiration from the arts. I have always been interested in writing and don't think I consciously took up activities in law school that helped me nurture this skill. My folks always laid too much emphasis on the power of books and the habit of reading. When I was barely six, my mother gave me about a 100 Amar Chitra Katha books and made sure I read at least one book each week. In my teens, I was introduced to the likes of J D Salinger, Fitzgerald, and Ayn Rand. Amidst all of this, I was also gifted the entire Harry Potter series at some point resulting in me, a 27 year old man, continuing to identify myself as a hardcore Potterhead. With all the books I read, my imagination found newer dimensions to explore. What began with scribbling random thoughts on pieces of paper, transformed into me writing blogs, and ultimately, writing a book.
From a law student to a legal professional, how will you describe the transition?
Back in college, I had idealistic dreams of getting into litigation after graduation and saving the world. My lecturers continue to find it really hard to believe when I tell them that I changed paths and took up corporate law as a profession. To be honest, the transition from college to the legal profession was not very easy. I started working immediately after I gave my final exams in the year 2012. For the first six months, I practiced law, traveling from court to court and making minor submissions whenever I was given the opportunity. I then moved to Themis Associates, a full service law firm, which gave me the jump start I needed. Themis introduced me to the nuances of corporate law, and gave me hands-on experience on how the system really works.
After spending nearly three years in Themis, I moved to Khaitan & Co., which again, opened up abundant opportunities for me to explore and learn. When I look back, I see that my five years of law (though filled with a lot of fun) were fairly monotonous. For instance, every year I followed a fixed routine: classes, co-curricular activities, work, tests, and friends. The past five years of my 'professional life' have been a whirlwind of sorts. There has been so much activity and learning that I've hardly found time to pause and think about how much has changed. To me, the transition has been all about being laid-back in college, to becoming extremely fast-paced (while learning on the job) at work. Corporate law has over anything else taught me the importance of time and how fast months roll into years.
Tell us about your early professional experiences Themis Associates. 
Since I had a very minor stint as a litigant, for all purposes, my job at Themis Associates was pretty much my first big job. I spent close to three years at Themis and was given several opportunities to understand law, and find different ways to excel. When I joined Themis back in 2012, I had very little understanding of corporate law, and found it very difficult to draft basic documents. I still remember working on my first due-diligence and being rebuked by my immediate senior for my 'abysmal' work. To make things worse, back when I had just started working, I thought that the 'main objects' of a company was its mission statement – and not something that is crystallized in its charter documents. Some smartness, no?
As I progressed though, week by week, month by month, the more assignments I was given (and the more number of times I was berated for my work), the better my understanding of law became. At Themis, I was a part of the firm's transaction advisory team as well as the compliance team. Being a part of the transaction advisory team, I had the opportunity of advising funds and companies on various rounds of investment. In the compliance practice, I was part of a team which created 360 degree compliance structures for companies across sectors including healthcare, FMCG, and e-commerce. Given the diversity of my profile at Themis, I was taught that there is absolutely no substitute for hard work – and to be able to create a difference, one must learn how to work smart. This apart, through Themis, I also ended up meeting some of my closest friends, each of whom are today, very well settled in their respective areas of practice.
On what parameters do you choose the projects you work on? 
I have never been picky about the projects I work on. To me, it is very important to be practice agnostic and make an attempt in doing anything and everything that comes your way. In my five years of practice, I have managed to gain some experience or the other across both ends of the spectrum. At both Themis and Khaitan, I have been very flexible in terms of assignments and have never quite complained about the kind of work I have been handed over. Since the very beginning of my career, I have wanted to be a generalist without consciously building my practice around a specific body of work.
As a part of Khaitan's Securities, Capital Markets, and Corporate practice, I have been involved in initial public offerings, qualified institutional placements, and offshore bond issuances in various capacities. In these transactions, I have typically represented the issuer, the book running lead managers, and / or the selling shareholders. This apart, my role also entails providing regulatory and general corporate advisory on regulations issued by the Securities and Exchange Board of India, foreign exchange regulations, and other regulatory authorities. In the corporate space, at Khaitan, I have been involved in advising on venture capital and private equity investments, as well as court convened mergers and amalgamations. I also have a penchant for employment laws. Given this, I have had ample opportunities at Khaitan to advise on various employment related matters.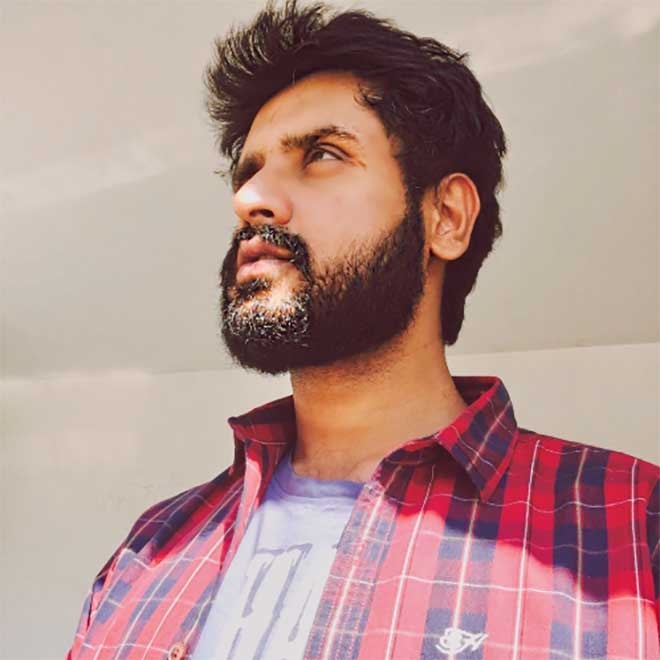 Tell us about how you developed a passion for writing.
Like I mentioned earlier, I have always enjoyed writing. My book, Piece of Mind – Pun Intended was released way back in 2013 and I took to writing it because I have always wanted to be identified as a writer. Very honestly, I drew inspiration from the banality of my own life, and decided that it was important to achieve something out of the ordinary, at the time when I had ample time and an abundance of opportunity. I started writing the book some time in my final year of college. It took me about seven months to come up with a concrete idea and about a month to execute it. Though it has been about five years since I wrote and published the book, I have very fond memories of the entire process.
What are the challenges and learning opportunities that you were faced with in writing this book?
I came across two major challenges while writing and publishing the book. My first major challenge was ensuring that the book was well-edited. Finding an editor to read my book and share meaningful insights on the language and grammar was a herculean task. My second major challenge was finding a good publisher. Fortunately for me, my publishers were very enthusiastic about my book and provided me with all the support I needed.
There are several authors who have inspired me. While I do enjoy fiction, I have been deeply inclined to philosophy. I have found extraordinary inspiration in the writing of authors such as Albert Camus, Ayn Rand, Jean-Paul Sartre, and Ernest Hemmingway. I recollect Sartre having once said, "everything has been figured out, except how to live". Back when I wrote it, my book was my personal attempt at figuring out how my life should be, and what I need from it. The proficiency and composition came with aligning my thoughts and finding the right words to express myself. I spent about seven months to come up with the idea because my thoughts were scattered and I had absolutely no idea about where to begin and where to end. The moment I managed to have my thoughts in place, I had the flow in control and the book came along.
Could you tell us about your experience participating and going on to win the reality show on MTV called On the Job 2?
Back in college I worked part-time with a local cable operator in Mangalore as a news anchor for extra pocket money. Hoping that this experience would help, I auditioned for 'MTV On the Job – 2' when I was in my second year, in the year 2008. The show, focused on showcasing off-beat careers such as journalism and radio-jockeying had contestants being pitted against each other. As a part of my challenge, I was given an assignment with Headlines Today (now India Today), where I had to read news, live on-air (or so told), and face real time challenges. While I was on-air, my teleprompter went off and when I was asked to break the news of UFOs being cited – I said 'aliens were going to take over the earth in some time'. After what all my friends referred to as a 'comedy of errors', I, along with another contestant ended up winning the show. A good takeaway from participating in the show was an internship programme with Headlines Today.
What are the social causes you feel strongly about? 
Back in college, I was involved with two organisations for most part. Firstly, I was involved with a home for the elderly called 'Vishwas Trust'. At Vishwas, I had the opportunity of setting up a helpline and day care centre for geriatric patients suffering from Alzheimer's disease. Given that my mother too was an enthusiastic social worker, I was given a freehand in organising various programmes to raise awareness on Alzheimer's disease and means, using which, such illnesses can be treated. This apart, I was also involved with Make a Difference, an organisation which aims at imparting education to children who live in street shelters. Since I had ample time back in college, I always found it easy to involve myself with some social cause or the other.
Since I began work, I haven't quite had the time to personally involve myself entirely with social work. However, I vicariously support a few organisations such as the 'Deepika Centre', a school for special children in Bangalore, and IDIA.
Where would you like your career to take you five years down the line?
A friend once told me that you can't have it all. But to me, life has always been about achieving it all no matter what it takes. Personally, I don't believe in long term goals and rather believe in taking in one day at a time. This policy has helped me well, and I have complete faith that it will continue to lead me on in my journey of life. As for where I see myself five years from now – I hope, on a holiday at one of the Caribbean islands.