Shabnam Khan graduated in English Hons. before deciding to pursue law at Delhi University. She graduated in law from Delhi University in 2003. Her journey as an IPR professional started when she joined Evalueserve.com Pvt. Ltd. as an Associate. Thereafter, she joined Lall Lahiri and Salhotra as a Senior Associate in 2007. She was subsequently promoted to Head – Trademark Applications in 2013. In this interview she talks about:
Specializing in IPR Laws
Working at one of the foremost IPR Firms
Being Head – Trademark Applications at Lall Lahiri and Salhotra
What brought you into studying law? Was it planned?
I had always been captivated by the legal fraternity and the zeal with which they pursue the path of providing justice for their clients. Honestly, the biggest push came after I saw few movies such as "A Few Good Men", "The Accused" and "A Civil Action" which brought me to realize that this profession had the power to change people's lives. With that thought during my last year of English Hons. I decided that if there was a career which I wanted to pursue it had to be in the legal domain and thereafter once I started with my course work there was no looking back. The entire subject was and is still captivating.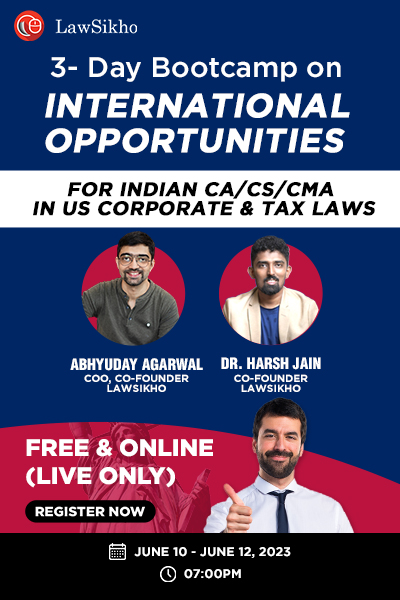 Please tell us a little about your law school days at the Delhi University? How were you at academics?
The entire course was so gripping that it was difficult to miss a single day at college. The biggest positive of the Delhi Law University is the excellent professors and their teaching methodology. The sessions were interactive, lively and always buzzing with arguments and counter arguments on various topics. I was also elected as the student counsellor during my time at the college. I would rate myself as a hard working student who participated in various college activities while securing very good grades in a few semesters.
You have specialized in IP law. What made you interested in the same? How do you say one can gain expertise in IP Law? What does it take to be a good IP lawyer?
The journey to being a IP professional started when I joined Evalueserve.com Pvt. Ltd. where I was required to work with legal attorneys who handled various activities related to IP matters. I received tremendous guidance from attorneys from across the globe, especially those who were involved with USPTO (US Trademark and Patents Office). I was thereafter trained in patent writing and filing matters. This is when I developed an irrevocable interest in the subject. The expertise in the subject comes with the right guidance, practise and continuous dealing with matters related to the subject. To be a good IP lawyer requires one to have broad understanding of various industries, business nuances so that you can suggest creative and out of the box solutions to the clients for their legal matters.
You started your career at Evalueserve.com Pvt. Ltd. as an Associate. How did you secure your appointment? How would you describe your experience working there? What kind of challenges did you face during this job?
I started as an Associate handling the legal part of the patent filings for the IP department of Evalueserve. That was my first step in the world of IP. I got a lot of guidance from my seniors, went through patent drafting training and learnt quite a lot about what patents are all about and how any invention is required to be protected and secured in the best possible manner. Challenges were numerous, IP was new, and the domain was technical which required me to have conversations in different time zones with IP Attorneys in the US and across the globe. The job entailed that I was always abreast with the latest happenings and was always a step ahead of the deadlines as there was no room for errors. I developed various skills to manage things and made sure nothing falls through the cracks.
Thereafter, you joined Lall Lahiri and Salhotra as a Senior Associate in 2007 and became Head – Trademark Applications in 2013. For a law student it's very difficult to think about becoming a Head in just six years of joining work. What would you say helped you succeed?
Joining Lall Lahiri and Salhotra came after a stint of over three years of dealing with Patents. Since I did not have a technical background, I found myself being limited to looking at the legal part of Patents which at that point in time did not have considerable opportunities. As I was interested in Intellectual Property, I wanted to look into other aspects of IP as well. The trademarks division of LLS gave me the much needed exposure and opportunities to grow. The seniors and partners were very educative and supportive towards me since trademarks was an uncharted territory. I learnt, made a few mistakes, but always pushed constantly by learning and guidance provided by my seniors. The process of learning and growing never ceases at LLS, therefore it was after years of working there that I was bestowed upon with the responsibility of heading the department. The openness to accept challenges, hard work and eagerness to learn helped me join the ranks of being the Head of the department.
What kind of effort should a young associate put in to work to be appreciated? What distinguishes an associate from a partner when it comes to work?
A young associate should be all about learning and gaining knowledge of their domains. Reading and keeping yourself abreast of any developments happening in the field are a must. Hence, it is a must for the associate to focus on his professional path of enrichment as these initial years will differentiate him from others in the future. An associate, in the initial years of their induction should always have an attitude of being a go-getter, ready to accept challenges and should be able to think out of the box. Every matter will enrich the associate with greater depth of knowledge and equip him in handling various matters in the future.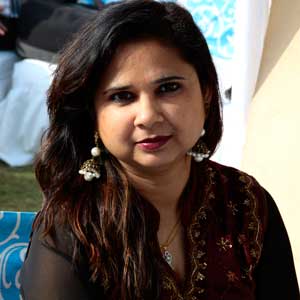 What does a Head at a Law Firm like Lall Lahiri and Salhotra do? What falls within the scope of your responsibility? Tell us about a typical work day.
The work of a Head of department entails a large number of activities and cannot be categorized into specific key responsibility areas. However, some of the key tasks include – speaking with clients on active and fresh mandates, understanding their legal problems and suggesting actionable solutions, managing deadlines, resource & project planning amongst various other tasks.
A typical day starts with reading the emails received from the clients, prioritizing what needs to be done, what needs to go out to the clients on that day and what needs to be started to be able to meet the future deadlines. Advising clients, providing them with your opinions both from a legal and a commercial perspective, recommending the best ways forward and assisting them in achieving the same are the highlights of a typical day.
How is the work culture at Lall Lahiri and Salhotra? If an associate commits a mistake or an error what course of action do you follow?
Work culture at LLS is very cohesive. It has great learning environment for everyone, be it an associate or a senior person. There are no limits to work and you can grow as much as you want, of course with the right abilities and attitude. The firm promotes in people thinking out of the box, finding solutions and hence in the process, mistakes are expected from juniors. However, it is also expected that with the right guidance from the seniors he/she is able to amend and learn from the same.
What are the other areas of study which you think that a law student wanting to excel as a professional in the field of IP should be proficient in?
In case you want to excel in IP, certain other related fields of law also come into the picture. Associated areas of law include corporate law, criminal law and law related to other aspects of IP such as copyrights and Patents. An expertise is not desired, but working knowledge of these fields will assist and help you rise above the rest.
What changes has being the Head – Trademark Applications brought into your life, do you ever feel that there is an excess of work load on you? How do you manage to strike a balance between your personal and professional life?
Work never stops, the interesting bits of queries received from the clients keeps you going and exploring more. Work can and never should be treated as a burden but as a challenge, the more you have, greater the chances that you will become a better and refined professional. As no two assignments are the same, it helps a person in exploring uncharted territories and subject matters resulting in understanding the applicability of law in greater detail.
The trend now is to gather various internship experiences at different places. Was the scenario the same while you were pursuing law? How are internships helpful for a law student?
While I was pursuing law, the concept of gathering internships was in the nascent stage. At the most, students would get attached to someone they know or their family knew or start as assisting lawyers in various courts. While ensuring you intern with good and varied law firms is a necessity of the current time, however, an intern should be thoughtful of not overdoing the same. It is advisable to spend time in a few law firms than a large number of law firms as it would leave the intern confused and not being able to understand any subject in detail. The same is crucial in making future career decisions.
What are the qualities which Lall Lahiri and Salhotra look for in one and his/her CV?
The firm hires interns, however, the selection process is stringent and thus only a few make it through the selection process. It is important for the intern to exhibit qualities such as – knowledge of current happenings in the IP world, understanding on key/ famous IP litigations, attitude, openness to learn and the desire to go extra mile, proficiency in spoken and written English, etc.
What do you feel makes an intern stand out and is very important for him to do to have a chance of getting a call back or even a PPO?
As I said earlier, it is about your attitude and willingness to learn. A lot depends on how fast you pick up things, and deliver results in a limited time.
What would be your message to our readers who are budding lawyers and law students?
Have the right attitude and never think any work is small, give your 100% to whatever you do. This will take you high on the ladder where all you can see is success.