Shan Kohli graduated from NUJS in 2011. She was an avid blogger at SportsLawyer and she has also been covered in news media as a sports law blogger. After graduating she got a training contract from Linklaters and after working there for sometime she quit to join AZB & Partners.
In this interview we speak to her about:
Getting appointed at Linklaters
Necessity of an LL.M degree at a magic circle firm
Blogging on SportsLawyer
How would you like to introduce yourself to our readers?
I graduated from the National University of Juridical Sciences, Kolkata in 2011, completed my training contract at Linklaters and am currently working at AZB & Partners.  I studied in Bangalore at Sophia High School.  At school I was always very interested in participating in debates, literary events, theater and that laid the ground for a career in law.  I was quite sure by the tenth grade that I wanted to study law.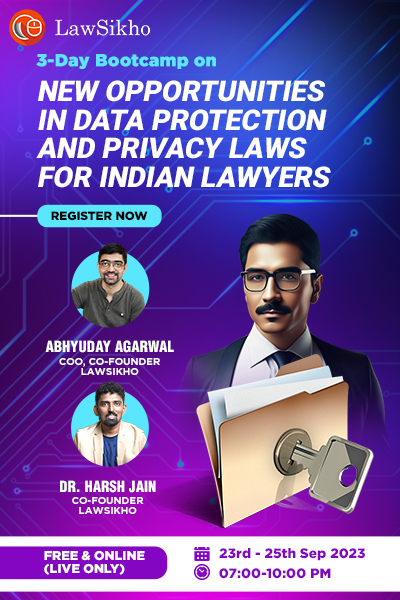 Why did you choose law as a career?
I had no other alternatives planned out. I was quite focused and sure that I wanted to go to law school.  This belief was cemented when I went to the Law School Tutorials ("LST") classes for the entrance exams.  I enjoyed the discussions and debates.  I had some very sharp peers and trainers. The whole experience was very different from the typical classroom one has in schools, where one isn't always encouraged to debate and ponder over issues much.  The LST classes gave me an opportunity to apply my mind and think on my feet.  After that, there was no looking back.
What prompted you to consider NUJS, Kolkata for your legal studies?
Back in the day when CLAT did not exist, we had to give individual exams for each university.  There was always another shot to do better.  I didn't apply to too many universities; NUJS was definitely one of my top preferences.  I was elated when I got through the entrance exam.  Honestly, it wasn't right on top of my list, though looking back if I had to make a choice given what I know now, it would be on top of my list.  Things have a way of working themselves out.
Tell us about your time at law school.
During my time at law school, NUJS was at the cusp of a change.  A new VC (Prof. MP Singh) had just taken over the reins and was spearheading a lot of student friendly reforms, bringing in lots of really good professors, introducing more electives etc, so it was quite an interesting time to be there.  I'm sure this is true for a lot of law schools, but in NUJS in particular we had a very vibrant student community.  Everything from the mess to the cyber committee was managed by students.  Everyone was very self-motivated and that sort of forced all of us to pull up our socks and keep up.
As a law student which activities did you participate in?
I wanted my law school experience to be holistic.  I wanted to explore every facet of what was on offer, so I tried to dabble in as many things as possible from joining societies, writing for the college newspaper, organizing events etc.  The one co-curricular activity which was constant throughout my five years was mooting.  I tried my hand at it in my first year since I was curious to try it out.  Anyone at law school knows how much fear and trepidation mooting evokes among students.  I was curious to know more and was hooked from my first year.  It also helped that mooting offered the opportunity to travel to interesting places across the world.  I've been to Australia and Taipei on my mooting trips.
What kind of internships have you done?
The set pattern that law school maps out for you, NGO in the first year, Supreme Court and then at law firms.  I interned at Janaagraha a non profit foundation in Bangalore in my first year, where I got the opportunity to get some hands on experience on a couple of interesting projects relating to urban planning and development.  I was given a lot of responsibility and a free hand to plan my own research within the parameters of the project at hand.  Besides, that I also did a couple of corporate law firm internships.
Internships don't really prepare one for their future job, however they help in developing skills like pushing yourself forward, making your work known around the organisation and are a great way of networking and meeting future mentors.  Law firm internships in particular can give you an insight on what a typical day is like for a corporate lawyer, but I don't think any internship can fully prepare you for the future workplace, given the short duration.  None of my internships were longer than six weeks.
Tell us about your mooting experience.
(Shan was a part of the team which won the 10th edition of the ELSA WTO Moot Court Competition.)
Yes I was, that was a very special moot.  Winning an international moot is the ultimate goal for anyone who moots at law school and I was no exception.  ELSA doesn't have a national round concept.  We had an Asia Pacific round in Taipei and the finals at Dominican Republic.  The quality of judging and the teams was exceptional.  In one of our courts, we had Professor Bryan Mercurio, who had framed the problem that year, judging us.  He was particularly appreciative of our innovative approach to the problem.  I think that was really the highlight of the moot for me.
Tell us about your preparation plan for any moot court competition?
I think a lot of ground work needs to be done even before the moot problem is released. One really needs to understand the nuances of the moot.  Speaking to seniors or friends from other colleges who have gone for the moot in previous years is imperative.  Every moot court competition is different.  We have a tendency to criticise the moot problem, competitors, judging when everything doesn't go right in a moot.  I think it is also important to understand the way a moot works, who is judging, how the moot is organised etc and crack the system.  We tend to sometimes over look the other factors at play and concentrate only on the legalese, which may not be the best way to win a moot.
How did you manage mooting with academics?
It's quite tough, and to be honest I didn't always manage it, but I was quite sure I wanted to give mooting a go and if anything were to go amiss I knew I had the opportunity to make up for it in the later years of law school.
How did your appointment at Linklaters take place?
The foreign law firms came to NUJS for the first time during my second year and picked up the cream.  We heard stories of lavish vacation schemes and well planned training contracts on offer.  The opportunity to work at some of the best law firms in the world was very appealing.  During my third year, I tried to attend as many of the presentations given by the foreign firms.  I tried to understand what they were looking for and tried to imbibe as much information about the firms as possible.  In my fourth year I was selected for a vacation scheme at Linklaters, at the end of which I received a training contract.
I had the opportunity of spending six months each at four departments at Linklaters.  There was no sort of typical day, some days were more manic than others.  One of the more interesting departments I had the opportunity of working in was at Banking.  Every deal I worked on was a headline grabbing news worthy deal, which was very exciting.  One gets the opportunity to really sink one's teeth into some of these deals and once the associates or partners see your interest then the level of responsibility and quality of work given to you also increases substantially.
There were no challenges as such because Linklaters has fantastic systems and mentors in place.  It is also one of the most diverse firms, so I never felt like an outsider. Though I will say that here in India we tend to romanticize the amount of training one is supposedly given at any foreign law firm.  I think that sometimes training can be very pedantic and doesn't always push you to engage, which can be counterproductive.
What would you suggest a law student should do in order to land a job in a magic circle law firm?
I think the application is the most important, as the starting point.  The application decides whether you can move forward through the subsequent phases.  It is imperative to begin working on the applications and submit them well before the deadline.  The answers should be well thought out, each question should be answered, even the little ones they tend to slip in.  I would recommend proof reading your application a number of times, ask one of your friends to go over it for you as well.  Attention to detail is critical and all magic circle law firms are sticklers for detail.
At the interview, I think it is most important to really demonstrate that your focus is corporate commercial law that you want to make the move to London and work at their firm on a long term basis.  It is very important to have your thoughts together on what you want from your legal career and your life before the interview.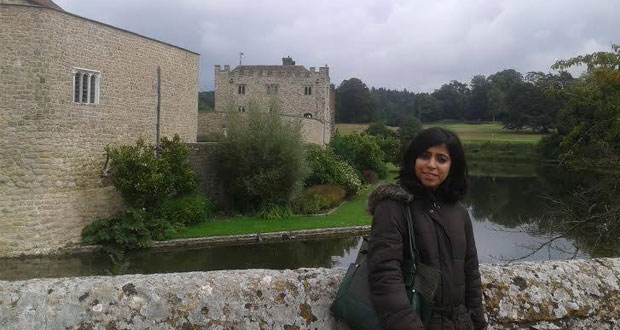 Most of the English Law firms require an associate to complete an LL.M degree with some specialisations. How did you get to join Linklaters without a masters degree?
Linklaters had no such requirement.  Most of the lawyers in the firm in fact did not have a masters degree.  I would recommend some prior work experience though.  Not just the few internships done at law firms in the holidays, but some significant amount of time at a leading corporate law firm in India, perhaps as a paralegal or an extended internship.  This is not mandatory but I think it would help in exposing oneself to the ways of a large corporate law firm.
When and how did you decide to come back in India?
I came back to India last year and joined AZB at their Bangalore office.  I've been lucky; I haven't found any differences in work culture.  I think large firms tend to operate in more or less the same way the world over.
When did you conceptualize the idea of having a blog about sports laws?
(Shan used to write on the SportsLawyer, a blog about legal issues around sports and sporting tournaments in India – on branding, doping, broadcasting, national and state level sports associations, etc.)
Sports law was one of the electives offered in college during my time.  I was very eager to delve into this nascent area of law.  I have always been interested in wanting to pave my own path, and to create something of my own.  The blog was a step in that direction.  I knew that the field of sports law and the issues surrounding it, were not being debated as much as they should have been.  There wasn't much guidance from literature to rely on so we (my co-bloggers Abhuydaya and Ramanuj) had to do all the groundwork ourselves.
Lastly, what would be your message to our readers?
Keep reading SuperLawyer! All the best Donnie for all your endeavors.