Shantanu Sahay graduated from National Law Institute University, Bhopal in 2007. With an in-depth knowledge and interest in IPR laws, he joined the litigation team of Anand and Anand as an Associate in 2007. With his work, acumen and diligence, he was quickly elevated to the rank of a partner in June, 2014. We asked him to share his work experiences and career moves with us.
In this interview, he tells us about:
Law School experience at NLIU, Bhopal
The journey from an associate to becoming a partner at Anand & Anand
Work at a top IPR Law Firm
Important skills of a lawyer and a partner
What brought you into studying law? Was it fate or plan?
I belong to a family of lawyers. In fact, I am the fifth generation lawyer from my father's side. My father is still a practicing advocate at the Patna High Court. Also, both my grandfathers have been lawyers. Being born in a family full of lawyers, I definitely had some sort of a natural inclination towards this field and in view of this; it was very much a matter of fate too.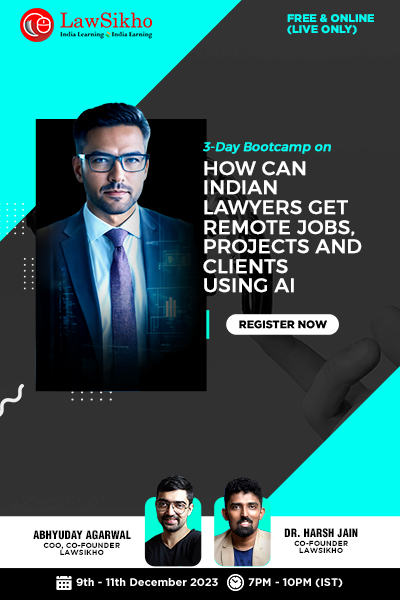 However, I was also impressed by the concept of five years integrated law school course such as NLS, NLIU, NALSAR etc and thus I decided to sit for law school entrance examinations.
I had the chance to score rank one at the all India entrance examination for NLIU, Bhopal in 2002 and therefore I decided to join it.
Please tell us a little about your law school days at the National Law Institute University, Bhopal?
I was in NLIU from 2002 to 2007 and it was one of the finest days of our lives.
NLIU offered everything which we aspired as law students. From academics, sports, library and other infrastructural facilities, NLIU was just fantastic. It was five years full of fun and was a world in itself. I made a lot of friends at law school.
Also, because it was an on campus residential set up, we used to have a lot of activities after college hours. Debating, sports, dramatics, moot courts etc gave us a lot of exposure in shaping our outlook towards life in general and legal profession is particular.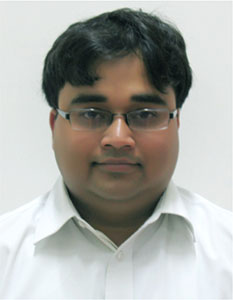 How important do you say is a good CGPA for an illustrious career in legal?
I would say fifty-fifty. Obviously, good CGPA is an indicator of how much hard work you put in into your academics at law school.
Also, from the perspective of campus placement, having a good CGPA always stands to be an advantage. But that does not mean that a good CGPA will guarantee an illustrious career.
Your performance at the law school is totally independent of your performance as a professional. In fact, there have been a lot of cases where a lot of law students who were not that high graders in law school performed really well after they joined the profession.
You have specialized in IPR. How do you say one can gain expertise in it? What does it take to be good in IPR?
I got interested in IPR from my first year itself. In the boys hostel during my first year I used to live around my seniors who were interested IPRs. They used to write various articles and do a lot of research work in various field pertaining to IPRs.
Initially, I used to help them with their researches and it is from there my interested in this particular field of law took off.
All my internships, publications, moots etc used to be in IPR. In fact, my resume was so much IP specific that I was not even short listed for any corporate based law firms during my final year. I interned at Anand and Anand in 2007 and joined the firm that very year.
You joined Anand and Anand as an Associate in 2007 and became a Partner in 2014. For a law student it's very difficult to think about becoming a partner in just seven years of joining work. What would you say helped you to join the ranks of a partner?
I was inducted in the litigation department at A&A and was involved with the IT and E-commerce law practice group. The partner who was heading this vertical went on to become a client. From 2010, I started heading this practice and in 2014, I was called into partnership as the partner-in-charge of this vertical.
What kind of effort should a young associate put in to work to get it appreciated? What distinguishes an associate with a partner when it comes to work?
Execution of the assignments in a diligent manner is the mantra. Hard work and dedication really pays well and associates are recognized very well in terms of their visibility and their importance in a team.
What does a partner at a Law Firm like Anand and Anand do? What falls within the scope of your responsibility? Tell us about a typical work day.
As an in-charge of this practice, come a lot of responsibilities, targets and travels. You are responsible to the clients as well as the internal senior leadership. To add, there are also expectations in terms of getting new clients to the firm. These tasks are challenging but fun at the same time.
Normally in the first half, I go to the Delhi High Court where I attend to my matters along with the team. Then I come back to office (which is in Noida) around lunch time. Post lunch is usually allotted for client meetings and conference calls. In the evening, I respond to all my emails and prepare for the matters listed the coming day. I try to leave office by 9 pm.
How important is it for a law firm partner to be good at business development, or are great lawyering skills enough to become a partner? What separates the people who become partner from those who don't?
As a partner, it is important to engage in Business Development. Especially, as in charge of the vertical, I have been doing BD for a long time now. Rain makers in these law firm structures are always valued by the senior leadership and also increase chances for further promotions. One has to understand that partnership also has its own growth path.
How is the work culture at Anand and Anand? If an associate commits a mistake or an error what course of action do you follow as a partner?
Anand and Anand has a fabulous work culture. This is one place where performance takes precedence over seniority. Associates work in a relaxed environment and have a lot of independence and exposure to various challenging legal issues.
What changes has being a Partner brought into your life, do you ever feel that there is excess of work load on you?
Not much difference I should say. Work load remains same but responsibilities have increased. Travels have increased and so have client interactions.
How is internship helpful for a law student? Esp. from the viewpoint of Anand & Anand?
Anand & Anand in true sense takes internships very seriously and for us an intern is a potential recruit. Internships are important as they can give the real world experience to a law student as to how their life would somewhat be after they pass out from college.
Internships, if done diligently can result in recruitment as has been my case.
What are the qualities you look for in an intern at Anand & Anand?
Hard work, dedication and having a right kind of attitude in terms of taking on assignments from their reporting teams. More than possessing the knowledge of law, it is important to have the right kind of aptitude in terms of knowing where to look for an answer to a legal proposition. Possessing soft skills, knowledge of how to use legal search databases such as SCC online, Manupatra etc. Overall the ability to work hard towards completion of an assignment.
What do you feel makes an intern stand out and is very important for him to do to have a chance of getting a call back or even a PPO?
Good performance is always noticed and a second application is accepted or a PPO is offered.
What would be your message to our readers who are budding lawyers and law students?
Have the right kind of attitude towards profession.
Money should not be the first criteria in terms of choosing a particular field of law.
Give time to your profession and follow your professional ethics.
Be persistent and patient. Read a lot.
Keep informed about what is happening also at the policy and economic level which has bearing on your field of law.
Most importantly, work hard.