Shreenivas graduated from Loyola College, Chennai with a degree in B.Com (Hons.) and went on to pursue law from the Cardiff Law School, UK. Currently working as an Associate at the Chennai office of Shardul Amarchand Mangaldas and Co, he specializes in Corporate and Commercial Laws which according to him is also the field he aims to excel in as a lawyer. He has worked at reputed firms like Dua Associates, OSC Services Private Limited and Global Law Alliance, Singapore.
In this interview he shares his views about –
Working in Indian Law firms
How different is Indian education system from other education systems
His life at Cardiff Law School
About His inspiration in his father
How Cardiff was his formative time
Lessons law students keep in mind before doing internships
How would you introduce yourself, given that most of our readers are law aspirants, lawyers-in-the-making & young lawyers?
I am Shreenivas, and I currently work as an Associate at Shardul Amarchand Mangaldas and Co.'s Chennai office. Yes, I am a Lawyer, but since you say that most of your readers are lawyers, friends of lawyers or law students, I'd frankly say that I'm not that well connected with the legal circle here, since I'm a non-Chennai boy; although I would also add that I have been working in Chennai for the past 3 and a half years and am getting to know my colleagues and fellow legal professionals from other firms / practices in Chennai better, and I don't consider that to be a disadvantage / obstacle that will hinder my aspirations to become a great lawyer someday.
What interest or influence propelled you to pursue law as a career? What other options were you considering apart from law and how did you make the final decision?
When I completed my schooling, i.e., after my Std. XII board exams in May 2000, I was discussing my academic future with my father, and at that time, to be very honest with you, I was very passionate about Economics. In fact, I still am, and I guess I always will be. It is a fire inside me that will never die. So, at that time, since I had scored excellent marks in Economics in my board exams, my aim was to study and thereafter pursue Economics as a career, which, to this day, remains an unattained dream of mine. I even applied to Shri Ram College of Commerce in New Delhi, St. Xavier's College in Mumbai, and other prestigious institutions across India, all for the B.A. Economics degree, but my father was of the opinion that a career in Economics wasn't worth much – he felt that the only thing one could possibly achieve by studying economics is probably aim for the Nobel prize, and then basically live off research grants for the rest of his / her life in order to carry out research and compile theses. So he was not very supportive of my choice, and told me that the only option I had was to pursue a strong commerce or accountancy undergraduate degree, i.e., a Bachelor of Commerce (B.Com) degree from a reputed institution that would provide me with a thorough understanding of and exposure to the fundamental principles of commerce, business and accountancy, which would thereafter give me more clarity and focus in deciding the relevant field in which I wanted to forge a career in. He said that I could keep in touch with economics as a passion on the side if I wanted to, but that was that, and I had to stick to the aforesaid course of action. Initially, I was adamant about pursuing economics since I had offers from the afore named institutions and others, but my father never relented (even going to the extent of saying that it was either his way or the highway, since he would be the one paying for my education…!).
So I was left with no choice but to take up the B. Com (with Honours) degree at Loyola College, Chennai. Luckily, the modules that I studies across my three years at Loyola included a module in Economics, as well as the usual modules in Financial Accounting and other fields of accounting – so, I was able to keep in touch with economics for a while during my B.Com degree. Before I knew it, three years had almost come to pass, and my father then wanted me to become a Chartered Accountant just like him. He had been a practicing Chartered Accountant for almost 23 years at that time, and his idea was that his firm / practice was already there, ready to be taken over and run by me. What he didn't know was that I had realized very early into my B. Com degree, that I did not possess the passion and the flair for accountancy that he had. I knew that I could never do justice to this profession if I chose to become a Chartered Accountant because I didn't have the drive. In my opinion, passion for whatever it is that one does in life is paramount in order to excel in that field– for me, there was no better example for this at that time than my father himself, a man born into a rural, agricultural family in the Badaga tribal community, who fled to erstwhile Bombay in order to pursue his dream of higher education, and ended up becoming the first ever Chartered Accountant from the his tribal community. He is a completely self-made man whose real-life rags-to-riches story would require an entirely separate interview from me to explain, and, I completely dedicate everything I have accomplished in my life today to him.  So I made this very clear to him towards the end of my B. Com degree, and told him that I wished to pursue something that I was passionate about. My father agreed to me pursuing anything I wanted but for economics and that was when I expressed an interest in pursuing a career in law. That piqued his interest as well and we sat down to discuss the options available. During the course of our discussion, he expressed a view that while the traditional law career involved qualifying and enrolling as a Barrister / Advocate with the Bar Council of India and then practicing in a court of law of one's choosing he wanted me to explore the option of specializing in commercial or corporate law which, he thought was a fast-developing field of law with tremendous potential. One of his personal quotes which comes to my mind – "a chartered accountant is practically three-fourths a lawyer at most times…", and being a voracious reader of the Economic Times and other business publications and magazines, made me honestly  believe that he was genuinely onto something, and so we decided that I should pursue a career in commercial / corporate law. This also seemed to make sense to me at that time since I already had a fundamental understanding of the accounting because of my undergraduate program, which I could tie in with a law degree (with specialization in commercial / corporate law modules) and thereby forge a successful career in commercial / corporate law. Even today, when I look back, I believe it was the right decision – a small example to emphasize this would be some of the transactions that I work on in my career today which involve dealing with or scrutinizing financial statements of a corporate entity – to me, these are not just accounting numbers or data, because I am aware of the underlying accounting principles behind such statements, and how the observations from a scrutiny of such statements, can be incorporated or highlighted, as and when required, in a due diligence report or a key transaction document.
Tell us about your childhood and pre-college life? Was it always a dream to be in legal profession? If not what did you want to be? Who was your role-model?
I have very fond memories of my childhood; it was a wonderful childhood spent mostly in Ooty and Coimbatore, where I studied at the best schools and my parents made sure that I never lacked anything. In terms of what I wanted to be when I grew up, the list is a long one – I wanted to be a police officer, a soldier in the Army…I even wanted to be Jackie Chan…!!! Till today, I'm a huge martial arts fan, and I still love and revere Jackie Chan. By the time I reached eighth / ninth grade at school though, I was completely smitten by Cricket…by the way; I'm a born cricket fanatic. I was born on June 25, 1983, the day India won the Prudential World Cup at the Lords Cricket Ground in London. My father kept a picture of me as a newborn baby alongside a picture of Kapil Dev holding aloft the famous trophy at Lords in our house.
So yes, I was completely besotted by the game and I was playing for my School and really wanted to become a cricketer. But then again, that was a completely no-go with my father, and so was never ever possible. As I had mentioned earlier, thereafter, it was only about economics and I never contemplated the idea of becoming a lawyer while at school. In terms of role models, my cricketing inspirations were Kapil Dev, Sachin Tendulkar and Anil Kumble, and in terms of academics and a career professional, my inspiration was, is and always will be my father.
You did your schooling, senior secondary and bachelors degree in india. Why did you select Cardiff Law School among others?
Once my father and I had decided that law was the destination, we discussed the possible options where I could study law, and surprisingly my father and I were on the same page that to get the best possible education in law, the most appropriate place would be the place where the law was created, the country of the Magna Carta, which is the United Kingdom.
So, why Cardiff?  Well, I did apply to other universities including Oxford, London School of Economics, and Kings College, London, as well as Cardiff. I did get through to the aforesaid institutions and   got offer letters from all of them. However, we realized that studying at the  these institutions would be an extremely costly affair – furthermore, despite being a top student in my school  and  college days (I was a gold medalist in Business Mathematics and Income Tax Law & Practice at Loyola College), scholarship offers weren't easy to procure at all. Around the same time, we met one of our family friends whose son had studied at Cardiff and went on to procure LL.M degree from Oxford and qualified as a Solicitor after doing the Legal Practice Course (LPC) from Nottingham. He subsequently joined as an Associate in Freshfields Bruckhaus Deringer (one of the famed Magic Circle Law Firms based in London).. We also came to know that Cardiff University was a part of the Russell's Group (i.e., the top twenty Universities in the United Kingdom) and that Cardiff Law School was not only amongst the top ten law schools of the United Kingdom but Cardiff itself was a very vibrant and a student friendly city providing great and economic education. So, we settled on Cardiff.
Tell us about your experience at cardiff law school, Cardiff University? How would you describe your academic life at Cardiff? What curricular and extracurricular activities did you participate while in university?
In my opinion, although the B. Com (Hons.) degree that I did at Loyola was my first undergraduate degree, the six and a half years that I spent in Cardiff (completing both my LL.B. Law (Hons.) degree and my LL.M in International Commercial Law (Masters) degree) were the true formative years of my life. I believe that, during that time, I truly discovered who I was as an individual and the extent of my capabilities and skills for which I have to thank my father for that opportunity. When you study abroad, you will notice that the differences in attitude, culture, the system of education, the system of assessment, etc. For example, the relationship between the teacher and the student – it is a relationship built on informality and trust – to this day, I cannot recall a single instance where I've addressed my professors / tutors as "Sir" or "Ma'am"…it was always on a first name basis, and for a new international student like me, it was as instant ice-breaker, which allowed us to be more open and frank in our interactions with our teachers, unlike in India, where certain boundaries are established immediately between the teacher and student, which, in my opinion, hamper the scope for an honest, inclusive and objective relationship during college life.
The LL.B course was very rigorous and was delivered to students by way of lectures and tutorials (similar to group discussions). Lectures ran for five days a week between 8:00am and 3:00pm, sometimes extending later into the evenings as well, with tutorials happening everyday wherein the topics taught at the specific day's lectures would be discussed and studied in further detail. This was a refreshing change for me from the lectures-only model that I came from in India, since the tutorial sessions were aimed at improving our understanding and consequently our application of the law. The tutorial sessions also formed a great method to revise that day's lessons on that day itself. However, we were also required to spend quality time in the law library everyday carrying out our own independent research and supplementing the lecture study material with our own notes. All this was very different from what I had experienced in India where I would go back home after college and just complete any assignments / work given for the next day by the teachers, and when the time came to prepare for class tests or exams, all I had to do was to ensure that I committed the entire syllabus to memory (i.e., 'mugging up' or 'ratta maarofy' in Indian college lingo). Another aspect of the tutorial sessions that I enjoyed was the fact that we learned the law and developed our understanding of the law based on discussions where no one would be openly declared right or wrong – it was through interaction and open deliberations with classmates, which enabled us to develop perspective on different opinions, and to apply that perspective in our understanding of the law. In terms of assessment, we were examined by way of a mixture of exams and coursework / essays to assess your understanding, your analytical abilities, and most importantly, your understanding of the law, rather than just the strength of your memory.
One of the most important aspects of education in the United Kingdom (and by extension, the western world) is the concept of the prevention of Plagiarism, which forms an integral part of the educational system here. This is again a very unique concept that any and every Indian student, who wishes to pursue his / her education in the UK, would do well to familiarize themselves with. The significance of plagiarism is extremely critical for every student to know, because plagiarism will not only make you liable to be failed in your degree as a whole or to be expelled from university, but it is a civil and criminal offence under the laws of the United Kingdom. The software that is used across the top universities in the United Kingdom is practically foolproof and there is no way of bypassing it. Luckily though, the top universities in the United Kingdom offer mandatory sessions on Plagiarism during their student induction sessions for international students at the start of the academic year, and so we were well-informed of its implications at the very outset.
From a social and extra-curricular activities perspective, I was involved in various student community and local community initiatives from the Second year of my LL.B degree. During that time, I set up an Indian students' society called YUVA – Youth of India, which went on to become the biggest Indian/ Asian student community in Cardiff and in Wales. The circumstances which led me to create the society were varied – (a) I, and many of my fellow students, had a very tough first year at Cardiff with nobody to assist or offer any support (the Indian students who had already been there for a while would never come forward to help the newbies and we were always left to fend for ourselves even at times when we needed help); (b) the Indian students studying at Cardiff University was the only student community which did not have any kind of representation through which they could present their grievances / issues to the University authorities; (c) there was no one to initiate the new students and help them to adapt to the change in culture, educational system, etc.; and (d) there was no scope for the organization of any social activities to help Indian students meet and to help them overcome homesickness, etc. I wanted to ensure that no Indian student coming to Cardiff would ever have to ever go through what I went through in my first year, which is why I approached the Cardiff University Students' Union and created YUVA. It started out as more of a liaison between the University and its Indian students, both current and potential students. From there, YUVA began organizing events / parties for popular Indian festivals such as Diwali and Holi, which included parties, temple trips and Hindi movie-screenings at discounted rates in the local multiplexes for Indian students. Membership of the society was not restricted to Indians alone – our aim was to give the entire student community at Cardiff University a taste of Indian culture, and so we had many students of other nationalities, including Americans, Greek, English / Welsh, and Europeans. After a point in time, our events were considered "must-go-to" and during my time as President from 2004-2009, we hosted some of the biggest events in the student calendar, including our Diwali Bash in 2008, which was covered in the University's newspaper "Gair Rhydd", and also covered live on radio by BBC Radio Asia. Another highlight was the annual cricket match that we would organize between Indian Students and Pakistani Students during the summer every year – this cricket fixture became an annual favourite and always generated tremendous banter and camaraderie between Indian and Pakistani students, and generated a lot of buzz in the student community as a whole. All of the above led to YUVA Youth of India being declared one of the best student societies at Cardiff University, and I was voted the Best Student Society President in 2008 for my efforts.
Other than the above. I also had the chance to pursue my greatest passion in life, i.e., Cricket, to the fullest, during my time at Cardiff. I was part of the University Cricket Team from 2004-2008, and even had the distinction of being the Captain of the team for a couple of seasons. In addition, I was also playing for a local city-based team named Cardiff Gymkhana Cricket Club in the Welsh Club Conference League, where I was also initially vice-captain and thereafter captain of the team. I also made it possible for Indian students coming to Cardiff to be able to join the aforesaid cricket league and play cricket in the summer during their time at Cardiff.
In light of all the above, I was awarded the "Honour Roll" award by the University in 2007 – the first Indian student to receive the award in the University's 127-year history, which subsequently led to me being chosen to represent the University at a Royal Garden Tea Party held at Buckingham Palace in July 2007, and at a State Assembly Dinner hosted by the First Minister, Rhodri Morgan AM, at the Welsh Senate – It is for these reasons why I consider my time at Cardiff University the absolute zenith of my academic and personal life so far.
What all differences did you notice between the Indian form of education and that of abroad?
Like I explained, I believe that, today, the Indian educational system has come a long way from its earlier avatar – this I have gleaned from my interactions with my fellow colleagues, peers and juniors. From these interactions, I understand that law courses in India are more analytical today in top institutions such as NALSAR and the National Law Schools / Universities, and as rigorous as courses in the UK and the West. At the time when I was a college student in India, as I've mentioned before, one major aspect of education in India was that education here was practically a test of memory power. In contrast, during my days at Cardiff, I would say 95% of the modules that I studied during the course of my LL.B and LL.M degrees had only one 'essay' question which was probably worth ten or twenty marks at the max – the rest were all problem questions designed to test your analytical abilities and application of the law that you have studies .This was the biggest difference, along with the plagiarism aspect that I had discussed earlier. I understand that prevention of Plagiarism is also being enforced strictly in many colleges and universities in India today.
What internships and voluntary practical training did you take while in law school? What value addition did they provide to you in your career?
In UK, there were many autumn and summer placement / internships that were available to students, but initially I did not partake any of them because of the rigorous nature of my LL.B course. During the course of my three year LL.B, I did not attend even a single internship or summer workshop for the first two years because of the course and the preparatory course work for the next years. The only internship that I did during that time was  in the summer break at the end of my first year when I returned to India  at M/s. Udwadia and Udeshi in Mumbai for a month. During the course of that internship, I was just accompanying the senior lawyers to the court carrying files, taking dictations, typing out affidavits, case notes, etc., carrying out case law research and offering assistance in any other manner requested. So in terms of value addition, it wasn't a huge takeaway but it did give me a feel of what it would be like to be a part of a law firm.  . And if not anything else, I definitely felt the buzz of being around senior lawyers and associates.
When I came to Chennai for the first time, I approached Dua Associates for a job, but instead they offered me an internship as I was yet to be enrolled with the Bar on an understanding that they will offer me the post of Associate based on my performance during the internship and once the enrolment has been accomplished. The internship was intense and lasted for almost three months and was probably the only meaningful internship that I had taken up  because, during that time, even though I was an intern, I was doing all the jobs a junior associate was supposed to do including working on legal opinions, case law research,  corporate and title due diligence exercises.  In the firm, I started under the supervision of the Corporate partner, Mr. R. Senthil Kumar, and thereafter the supervision of the Real Estate Partner, Mr. P.V. Sajiv Kumar.w I am grateful for that experience because it gave me the first real taste of corporate law and real estate law, and what it feels like to be a  part of a reputed corporate law firm, and helped me in  preparing myself for what I hope will turn out be a fruitful and meaningful legal career.
What kind of internships would you recommend law students opt for to start building the sort of versatility and widened range of law that you are well versed with today?
Probably the wrong question for me to be asked, as I've already pointed out that I have very limited legal internship experience in India. But from my interactions with peers, colleagues and juniors, I believe that one must not have a fixed mindset when they start fresh out of law school – at that time, generally, in the name of being focused, law graduated are already intent on specializing in a particular field of law and try to obtain internships that will satisfy that aim. In this regard, I would like to quote a senior partner for whom I've had the privilege to work with and to learn from – at the start of my career and at many instances subsequently, he told me that as an aspiring lawyer fresh out of law school, you must start with an internship in litigation. Being a corporate lawyer myself, to be honest, I know that people will be surprised by me saying this, but I do believe that the best way to start off is with litigation, because that's the only way one will get a feeling for how law and the justice system in our country actually works. Transaction work can be learnt at the office from senior associates or by even attending training sessions, but what really happens in a court of law, the associated protocols, the application of the laws and statutes of the land, can only be understood and assimilated when you go to court, while interning under a practicing lawyer / advocate or barrister. It doesn't matter whether it is a higher court or a lower court, start wherever you can and then go from there. Once you start going to all the big firms, there also the longer internship you get, the better. It is not in your hands.  It is pointless to have an internship for name sake rather the progression in every internship should be carried to the next one. You are going for the internship to get something out of it, right, make sure it counts. Don't just go for an internship for that you can put a list of internships on your CV to make it look impressive. Try to have some continuity in your internship learning, even though they might be at different firms.
Could you please tell us the role you played there and the challenges did you face during your initial days of practice?
 (Shreenivas was an integral part at Clifford Chance LLP, where he was involved in the leading acquisition of Kraft Food's acquisition of Cadbury and several other international transactions between HSBC, Barclays and Standard Chartered Bank etc.)
This was during my time as a Senior Consultant with OSC Services Private Limited, which is the captive Legal Process Outsourcing (LPO) unit of Clifford Chance LLP, located in Gurgaon, where, at the time of my employment, they had a team of, approximately 40 qualified Indian lawyers, whose role was assist lawyers and associates working for Clifford Chance LLP, a British law firm with a international presence cross border they do, with day-to-day transactional work. It is the world's largest law firm which operates in about 60 countries right now. So, our job was to offer transactional assistance to lawyers across all the countries in their offices located in cities such as London, New York, Dubai, Singapore, Brussels, etc. There was hardly any challenge for me during my time there, as I had to work on British law aspects, and I was already competent in British law. The challenge was getting to learn all these transactional support work such as proofing of documents (for context and sanity), defined-terms checks, cross-reference checks, etc., which were primarily secretarial / clerical in nature. So the challenge at that time was in bringing me to do such kind of work, knowing fully well that I was a qualified lawyer and yet, I had to do work of a clerical nature, which had nothing to do with legal analysis and reasoning most of the time.
For most of my time at OSC, as a Senior Consultant, I was called upon to be part of the diligence or drafting teams on most transactions. The acquisition of Cadbury was probably the biggest transaction that I've worked on so far for the obvious reason that it was the biggest deal of its kind in the industry at that time. We had different teams from multiple Clifford Chance offices across the world working on it simultaneously. My role was being part of the team that carried out diligence reviews of certain assets owned by Cadbury and creating a database that would list the said assets and the related details, which would subsequently be used as a key reference during the transaction documentation stage. The other transactions that I worked on were primarily in the Debt Capital Markets space for clients such as HSBC, Barclays, UBS, etc., who were all legacy clients of Clifford Chance LLP who were regularly involved in deals involving the issue of global definitive notes, and other instruments frequently used in debt capital market transactions.
You have witnessed the operational style of law firms of different nations. What is your review on the working style of Indian law firms?
While working in a foreign law firm, again, the firm culture and the work ethic are completely different. From my limited knowledge and experience, as well as from personal interactions with many foreign legal professionals during my time at Clifford Chance and Global Law Alliance LLC, I have noticed that there is a culture of accountability and responsibility – from the Partner to a Junior Associate, every person is held accountable and responsible for their actions, from the start of a transaction to its end. Associates are nurtured and made to feel a part of the transaction team from the very beginning, where they are sometimes taken along with the lead partner and the principal associates to a meeting where the firm is pitching to a potential client, and the Associate is encouraged to make a part of the pitch and thereby contribute – this goes a long way in boosting the confidence of associates and also takes them on a valuable learning curve where their perspective of the transaction starts at its very inception and ends when the transaction closes.
Could you please tell us about your experience in the Global Law Alliance LLC, Singapore ?
(Sreenivas was associated as a para legal at Global Law Alliance LLC, Singapore)
Global Law Alliance in Singapore, I think, was a five to six month stint. It was different from my prior experiences because it was an absolute litigation firm primarily dealing with small as well as large litigation cases relating to tort law, accident liability, insurance claims, etc. For me, the take away from GLA was limited as I practically had no experience whatsoever in the kind of work they were pursuing, and because I had to hit the ground running and make good on deliverables with absolutely no prior training whatsoever. Additionally, I felt burnt out on many occasions during my time at GLA, because the deadlines were too intense and also because of the hectic work schedule in Singapore (which has a general six day working week, and in my case, which became a seven day week for the entirety of my stint there, and therefore meant absolutely no work-life balance). It was definitely not my cup of tea although I did enjoy occasionally going to court and observing the proceedings in some of the cases there. And, to be honest, I left it because I didn't learn much in those six months and I felt that I was only going backward in my legal career.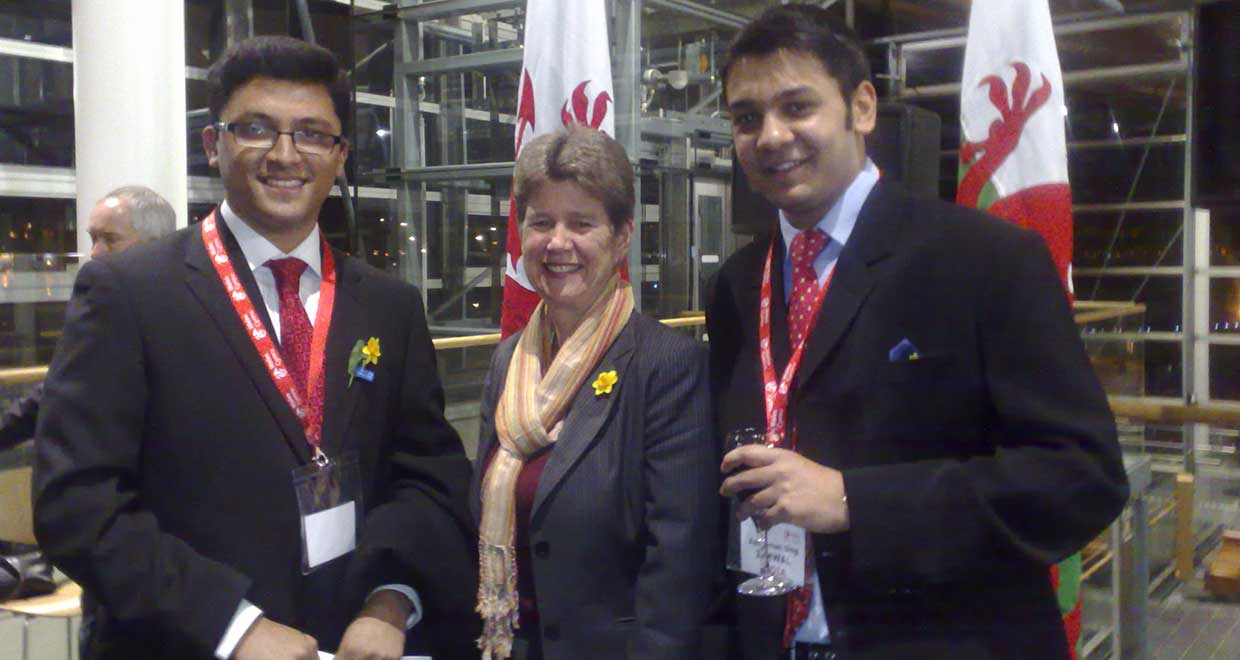 Tell us about your experience at Dua Associates Chennai and Cyril Amarchand Mangaldas Chennai and the work profile you were entrusted with.
Dua Associates was my first official law-firm / associate role – as I mentioned earlier. I started there with the General Corporate practice headed by Mr. R. Senthil Kumar and was there for a period of three to four months, before moving to the Real Estate Practice headed by Mr. P.V. Sajiv Kumar, where I worked for the remainder of my time with the firm, i.e. around one year and three months. Again, as mentioned earlier, I believe that my time with Dua Associates was a steep learning curve for me and it was there that I really cut my teeth as a lawyer.  Today, my primary field is Real Estate / Real Estate Financing at SAMCO, and was my primary field at CAM as well. The foundation for this was laid at Dua Associates. It was quite an intimidating time for me since Dua Associates had, and continues to have till this day, a very well respected Chennai practice headed by the afore named senior lawyers which retains the confidence and trust of a formidable clientele.
From there, I moved to CAM, where my work profile again involved a mixture of general corporate, real estate / real estate financing and a little bit of capital markets work. The general corporate aspect involved working primarily on corporate due diligence reviews and preparing legal opinions on various regulatory aspect, whereas the real estate component involved carrying out of detailed title due diligence reviews and the drafting / preparation of transaction documentation for real-estate financing transactions (in most cases, for the issuance of non-convertible / optionally convertible debentures).
What prompted you to shift to the elite Indian law firms? How did your experience there differ from your earlier experiences?
Well, what prompted my move to the elite Indian law firms is that I realized that I always wanted to be a lawyer and an associate working for a proper law firm. And when I returned from Singapore in 2013, I was already 30 and I realized that I had to move ahead to something. I joined Dua and the difference between the previous thing was that it was an LPO, the work experience is discounted wherever I go and LPO is different from a corporate kind of thing and it is more of corporate experience because of my own specific skill set, I was exposed to the legal side of things and it was a glorified back office. You're a processor and not a lawyer and this is the biggest difference. I am a lawyer now and I was a processor then.
Why the special interest in corporate laws and commercial laws with a special focus on commercial contracts, real estate & real-estate, financing, corporate governance, due diligence, regulatory & compliance?
As I had mentioned earlier, that had been my idea all along. I did my B.Com (Hons.) and my law degrees (with my Masters being in Commercial Law) with a view to specializing in corporate / commercial law. However, I must admit that, when I started my education at Cardiff, I wasn't aware of the true breadth of fields and practice areas under the ambit of corporate law / commercial law. It was only after I completed my LL.M. and during my subsequent stint at OSC Services that I realized that there was so many practice areas which one could be involved in. Subsequently, from my work experience with various firms, I have learnt, and continue to learn to this day, the nuances of the Corporate and the commercial field. in which I retain a special interest and wish to excel as a lawyer in this fields.
What were the challenges you faced in shaping up your career as it stands today and where do you see yourself ten years from now?
One of the biggest challenges I faced currently is keeping the fire burning inside me consistently. There are times when I get bogged down due to external and internal factors, and this is something that I am working on. Sometimes, I slip into a line of thinking that I am not where I should be right now in terms of what I have achieved in my career. I feel that I am probably three or four years behind from where I should actually be. Other than that, for me, keeping up with the ever-evolving nature of the corporate space in India and the related acts / statutes / laws, and learning how to customize the advice that we render to our clients in the current volatility of Indian markets is a key challenge. In the legal profession, it is imperative to stay at the top of your game at all times, and this means servicing the clients' needs in the most efficient and proficient manner. For this, it is necessary to go above and beyond the call of duty and herein lays the challenge – of challenging yourself to be the best at what you do and to continually grow. Although, I also believe (as my father once told me) that the day you think you're the best at something is the day you make the biggest mistake of your life. It is very important to acknowledge that we work in a profession where the learning never stops, and that there is always someone who is better than you and it is even more important to aspire to be as knowledgeable and as good as that person. So, therein lays the challenge- To continually learn with the same level of enthusiasm and the same level of commitment that you displayed in your younger years and not let money and any / all other internal and external factors come in the way of you becoming the best lawyer that you can be.
Where do I see myself ten years from now? Well, I'm not the type who plans that far ahead to be honest. But I will say one thing in this regard the place where I'd ideally want to be in ten years is the following situation – at that time, if a client (on a transaction that I may be assisting the said client with) wakes up in the middle of the night or has been breaking his head all night over some legality or issue that may adversely affect the said transaction, and the said client is at their wit's end as to how this can be resolved, then they should pick up the phone and call my number first. I want be that good a lawyer and should have earned the trust of my client to the extent that they should believe that I am the only person who can help them –  I want to be the first point of contact, the first resort for every client of mine, rather than the last resort, If I get to that place in ten years' time, I'll say-Mission Accomplished!
What do you want to say to the next generation lawyers? What is your parting message to our readers?
My message to young, aspiring lawyers (as well as aspiring law students) is that nothing comes easy in life…you have to put in the hard yards….especially in this profession.
As a wizened legal eagle once told me, the legal profession is not a sprint, it's a marathon. In a marathon, the eventual winner will be the one who conserves his energy, learns about his opponents, sees how they are running and sees the mistakes they are making, formulates a plan for the long run ahead, puts his head down and executes the plan with dedication and commitment, and then unleashes himself down the home stretch and leaves all his opponents behind. Similarly, the legal profession is like a marathon where you cannot expect to be successful overnight. It takes years of learning, practice and efforts to make it big as a lawyer and there's no second way about it…!!!
The Legal industry in India today is a burgeoning and cutthroat world where, if you're not in for the long haul, then you're on your way out before you know it…!!! The amount of law graduates being churned out of the law schools every year is increasing and there are hundreds of quality law graduates out there, and you are in competition with every single one of them. So, the stakes couldn't be any higher.
Be patient and willing to put into the hard yards…and never think that you are entitled to anything. In this profession you have to earn your stripes through dedication, learning and hard work, while also not compromising on your personal and professional integrity. And the most important thing to remember when you start as a lawyer is that your journey has just begun…be willing to learn first and then apply that learning…don't worry about the money…give yourself a solid 2-3 years to build a good foundation  based on learning and application…be your best and the money will come automatically.
Good Luck and God Bless!