Tell us about your experience of working as a Central Govt. Standing Counsel. What are your responsibilities? How often do you appear before the Supreme Court?
To begin with I would like to thank SuperLawyer for this interview & acknowledging my experience as a young legal professional. My journey as a student at National University of Advanced Legal Studies at Kochi [2009-14] batch to practicing before the Supreme Court as Central Govt. Standing Counsel has been an enriching learning curve. I consider myself fortunate enough to have worked with all legal luminaries in the day-to-day matters being a Central Govt. Counsel & also due to my last office for private matters as well.
It certainly has played a crucial role in shaping my career as a young lawyer & getting recognition. Apart from that since my senior was also a Government pleader & had frequent filings before the Supreme Court so the exposure level was different altogether.
Talking about the responsibilities as Counsel for Govt. of India:- 
To represent the Union of India in the highest court of the land is an honor but the sense of responsibility is equally high because you are dealing with the Ministries & officials directly for the purpose of drafting & also at the time of briefing you are generally briefing an Additional Solicitor General, the Solicitor General or a Designated Senior so one has to deliver aptly and there is no room for negligence.
As counsels, we are expected to draft the matters marked to us by the department; Brief the concerned Ld. Additional Advocate General or the Solicitor General or the Designated Seniors marked along-with in the case file; Appear before the Court in all such matters marked whether it be Registrar Court, Chamber Judge or Main Court; Inform the law officer dealing with the concerned ministry after the matter is over & submit the court proceedings; Be in touch with the Government authorities or the Ministry for the concerned documents or orders required for the purposes of the court hearing. 
The Appearance is generally regular & varies from two matters per day to anywhere between twice a week as per the list made by the Department. It includes matters before the Registrar Court, Main Court & Chamber Judge.
How did you get selected for such a coveted role at an early age?
I worked for 3 yrs at a Chamber wherein we dealt with matters from all Lower courts, High Court & Tribunals. We were empanelled by various PSU's, Govt. Departments & had mostly regular filings before the Supreme Court & therefore I had the exposure of work at all foras as well as the Hon'ble Supreme Court.  I am really grateful to my senior without whom I might not have got the exposure of having worked with all legal luminaries in this span of my practice as a young lawyer & the platform to outshine my abilities. He always appreciated my hard-work, research & dedication for the profession. At one such instance when we were working on a Batch matter for  PGCIL [A Maharatna Company] while briefing, the draft was appreciated by the Ld. Additional Solicitor General & thereafter recommendation as per procedure was made from his office for the official appointment to the Ministry of Law & Justice. It actually came as a surprise for all the hard work the office staff, my colleague & I had put-in while preparing a batch of 50 Appeals. 
Why did you choose litigation over fancy corporate legal profile? When did you start your independent practice & What are the practical hardships faced by an independent litigator?
I was placed in IndiaLaw LLP, Mumbai office through campus recruitment in the final year of my BA.LLB.(Hons) program. Since I did not want to take up that location the concerned partner referred me to a law firm based in South Delhi which had plethora of matters from all foras & especially appellate matters before the Hon'ble Supreme Court.  My Senior was a Govt. pleader & an Advocate-on-record. The office had criminal practice along-with appellate matters before the Supreme Court, PSU matters & drafting work for various Govt. Depts. I, therefore, had the exposure of District courts, High Court as well as the Supreme Court on a daily basis. I always had an inclination towards litigation practice since college days & therefore I always participated in the college moots & other National moots. If you are good in researching, writing & arguing- then litigation is the thing for you. But certainly, it's not flashy enough, to begin with like the corporate packages offered to students coming out of law colleges.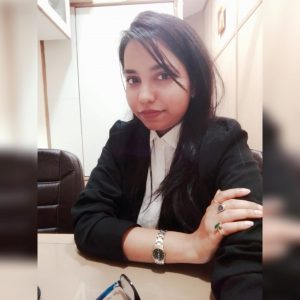 To ascertain the area of interest & the right office as a fresher is the key. In my opinion, starting with a mid-sized firm would give you more exposure & direct participation by being part of huge matters, confidence to showcase your skills, inculcate the ability to think on your own feet & try new things. Not only does it gives you a platform to learn more than your colleagues who are initially not being sent to courtrooms or involved in core team as juniors but also the growth, in this case, is more.
 To start independent work or practice is a big decision to make in initial stages of your career & it becomes more difficult when you spend good 3-5 yrs in the law firm culture so the trick is not to make yourself too comfortable with the monthly income & perks of the job but to detach at the right time to grow & invest in yourself. The addiction to the income makes it difficult initially but if you try to focus on updating your knowledge bank & preparing yourself for the leap it all falls into place.
The mindset among the students is to be placed in the topmost firms and not to invest in their own self. Litigation practice & daily court proceedings teach you a lot more than you can learn by sitting in any office because you are practically facing either the repercussions or the bearing the fruits of the draft prepared & the court craft or arguments presented in court by the advocate. If you are a good researcher & prepared your draft well 70 % of your case is already done because then you know the entire case on your tips & chances are the matter would be easily admitted. Also knowing your case well helps you to argue it with confidence.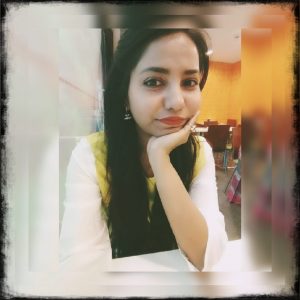 Since independent litigation practice is not a wise decision for everyone to make in an initial stage considering the amount of pressure it builds in, the earning it gives in the initial years & exploitation which some people go through at their offices or chambers.  Many law students, therefore, opt for corporate legal jobs. But sooner or later one has to go through that phase. Fortunately for me, my senior had been really supportive, appreciative of my work as a junior and paid well as a litigation associate as to any other fresher advocates generally gets in court. Even after I have left the office I am still a part of that family & associated with his office for independent work. I am really grateful to him for shaping my career & providing the platform to build as a lawyer.
I became independent after 3yrs & I feel it is a good time to start building yourself. Being your own boss and running the show is an actual deal. Until that umbrella is taken away we never realize how to grow. For me, I had initially taken a break from work after my dad passed away & then I focused more on studying the law subjects & updating myself as a lawyer along with my practice. Being a Central Govt. Counsel worked out in my favor in-comparison with other lawyers who are solely dependent on private matters. So I could practice & also focus on learning which is not possible with a full-time law firm or a chamber work. It helped me gain mental clarity to think & focus on myself. I enrolled for various online diploma courses & right now I am pursuing my masters in Commercial laws from National Law University Delhi. The Journey so far has been wonderful from being a junior associate to an independent practitioner & representing the Central Govt. There is a whole sense of responsibility & learning which comes through when you run your own office which I learnt from my peers and the amount of hard-work I saw them put-in while working on briefs & maintaining the office in the initial stages of their career. Patience & Persistence are the two takeaways in this profession and especially for the young lawyers because being a young lawyer you have to be patient enough to get work people might not straight away approach you or give you matters but one has to be present in court or social circles to build network but with persistence and continuity towards work people will also recommend for your good work.   
How was your experience studying at the National University of Advanced Legal Studies, Kochi, Kerala.? 
NUALS, Kochi has been a beautiful journey when I look back it still feels so fresh. It started from a major change from shifting from North India to extreme South adjusting among the best minds from all states of the country. It was a total 360 degree shift for me in the beginning with a new place, climate, food & language which I wasn't expecting at all.  But sooner I realized that it was the best thing that ever happened to me. Kerala is a beautiful state & tourism being the main attraction the place offer's beautiful landscapes -backwaters, beaches, waterfalls & mountains along-with pleasant weather. The local cuisine is also a treat for foodies. I thoroughly enjoyed all the years & specially the Kerala meals.
The College holds a very good reputation among the South colleges and therefore people had even preferred it over Nalsar or any other college among the southern states.  The Faculty is helpful, considerate & friendly with the students but at the same time strict with punctuality & class attendance, returning on time after the break or the involvement of the class during case-laws discussion to keep us updated & eventually enable us to remember the subject. I also remember several practicing lawyers of the Kerala High Court & sitting Judges also visited campus to take guest lectures for various subjects.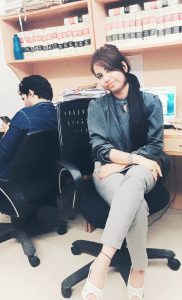 The University offers several interesting electives to opt for the BA.LLB curriculum. For example-Competitions laws, Maritime law, Banking Law, Medical Jurisprudence & other subjects which other colleges do not teach. I was fortunate enough to have learned these subjects while in college.
I remember volunteering for several prestigious moot courts in the University hosts every year like Jessup South India rounds, Surana & Surana along with attending seminars conducted by the faculty under various research centre's established for legal studies under various disciplines of law. I also participated in Legal-aid clinics, the College Intra Moot as well as the other National Moots.
What are the three most challenging cases you have faced in your career? How did you overcome these challenges?
In Litigation, every case is a new challenge & that's the charm of it as it deals with an entirely different area of law, precedents every day with a new case & so it would never sound monotonous. Also, it comes with everyday learning from the court proceedings.
Litigation is my passion so it was never a burden but it gave a sense of encouragement after every favorable order. I remember the major cases I dealt with in my first office.
Litigation management of a Telecom giant- before all the District Courts in Delhi (2015)
I looked after the entire Litigation matters on behalf of Vodafone in all the five district courts listed every day. They were voluminous in number & also had to keep a watch on the ongoing & dismissed matters along with matters for summary suits & the limitation period for the same. 2000 Legal notices were sent in every two days by the team after monitoring the excel-sheets for the amount due & trail mails with the corporate office. Attending the Court along with the Authoritative representative of the Company every-day & obtaining information from other district courts & maintaining the database was quite a task. We also conducted various Lok-Adalats in NDLSA Patiala House for settlement of matters.
Tax Appeal  before the Supreme Court for a State Cooperative Agricultural & Rural Bank (February 2016)
The matter was regarding whether petitioner being a state cooperative bank is entitled to exemption as a cooperative society under 80 P of the Income Tax, Act 1961. Honestly speaking I had never worked in a tax matter before and therefore it quite a challenge for me as no other junior was working on this matter. Since the matter involved a huge stake and appeals for three consecutive years for which stay was required an external counsel who specialized in taxation worked along-with me on this who helped me understand the scenario & segregate the documents for the respective petitions for the list of dates. The entire office-staff along with Sir sat till 2 o'clock in the night for the many days in winters during weekends as well to complete the drafting & urgent filing within time. The matter was briefed to Mr. Krishnan Venugopal & several conferences in this regard were conducted in the presence of the MD & President of the Coop. Bank. Finally Stay was granted for all consecutive years. It was a great relief after days of hard work. 
A Batch matter for Power Grid Corporation of India Ltd. (July 2016)
This was a batch of 50 Special Leave Petitions for Power Grid Corp. of India for against the High Court of Punjab & Haryana in land acquisition of Punjab. The documents were huge in number and segregation of all the orders was a task in order to draft, also the maps had to be included and understood. It was altogether a different & interesting case. I remember staying back till morning for this matter to in order to make a rough draft & research the case laws for discussion with the law officer the next day to be able to discuss the issues in detail. Since this was a batch matter and voluminous too filing all the 50 petitions within time took special efforts from the typist & clerks. Whereas we were in Supreme Court for this matter till 9:30 pm for the filing to be done within time & luckily the registry timings were extended then due to opening after the summer vacations.
Three major moments of victory in your career as a lawyer.?
Achievements I believe come as fruits of your labor. There have been many such instances but 3 major ones worthwhile to mention are:-
The first time I researched & drafted the Special Leave Petition for a service matter of a Vigilance Commissioner. The Hon'ble Supreme Court issued notice and the matter was admitted as Appeal.

This matter dealt with false accusation under section 376 IPC and POSCO Act wherein we got the Bail from the High Court & I followed through in the trial proceedings before the Sessions Judge, Karkardooma District Court & eventually got the acquittal done for my client. 

Not exactly a single moment. But here I would like to mention that the success rate for the all the legal research & drafting's in my career has been nearly 100 % for the purpose of admission be it a SLP, Civil appeal or a Bail matter since we generally dealt with criminal side. It is worth mentioning that when your clients or senior appreciate your work it is also a major moment which in my case came from my senior & law officers of the Department. 
What is your most important skill as a lawyer? How did you develop this skill?
The most important skill for a lawyer is to think fast & slow simultaneously i.e. fast enough to listen & pay attention to detail as to what the court is asking & wants from you as a lawyer. Slow as in intelligent enough to speak only what is required of you.  Absorbing the facts, comprehending the law & updating the knowledge bank is what is expected out of a lawyer but being able to break it up into simple & reasonable conclusion In order to impress upon the court your case in the best possible way is what makes you different.
Attending Court & observing your senior & other counsels during the court proceedings is the key. We actually get to learn the court craft just by observing. So all the skillset we develop is from our own observation, practice & persistence.