Shweta Luthra graduated from National University of Juridical Sciences, Kolkata in 2007. Her research, which started in 2011 and is still ongoing, is focused on the socio-legal aspects of fitness to plead and stand trial in English and Indian Courts. It involves a comparative analysis of the trial procedures for defendants who are charged with criminal offences, but are unable to plead or participate in their trial, as a result of mental disabilities.
She currently acts as the external member on fifteen ICCs and as a legal consultant to many other organisations. She has worked with IISc (Indian Institute of Science), KEONICS, Orange County Hotels and Resorts, Skyway International Tours and Travels, CMCA (Children's Movement for Civic Awareness), the Nature Conservation Foundation and Quikr. She also provides consulting services to a global technology support company with over 5000 employees in India alone, a global MNC providing customer engagement software and services, and a leading Life Science and High Tech company.
In this interview she talks to us about:
Her areas of interest and developing expertise and knowledge in these fields.
Biggest hurdles faced in her career.
Her experience at Amarchand & Mangaldas.
Her experience as a trainer, legal consultant and external member to ICCs on sexual harassment matters.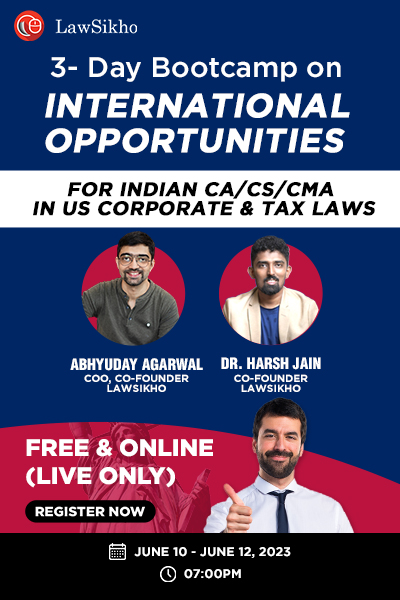 How would you like to introduce yourself to our readers?
I am a legal professional interested in aspects related to human rights, especially those of persons with mental illnesses and victims of sexual harassment, since their issues have not received as much attention (until quite recently) as other issues.
An Alumni of NUJS, Kolkata (2007 batch), I worked with AMSS Bangalore for two years before deciding to follow my true interests and joined the University of Oxford in 2009 to read for the MSc in Criminology and Criminal Justice (Research Methods).After completing my MSc, I started my Ph.D. at the School of Law, the University of Leicester on a part-time basis, which I am still pursuing.
Since 2013, I have taught Principles of Criminal Law at Christ Law School, Bangalore as guest faculty and now work with an NGO, SASHA (Support Against Sexual Harassment), where I provide legal consultancy on matters relating to sexual harassment at the workplace.
What inclined you towards legal education?
As a child, I really enjoyed puzzles and mysteries. As I grew older, this interest moved towards brain teasers, and then towards logical reasoning and analysis. While I would have preferred to become a detective, that did not seem to be a very stable career option! I was also excellent at arguing (not just debating) and seriously considered becoming a criminal lawyer. When I got accepted at NUJS, studying law seemed like an excellent career prospect.
What were your areas of interest while you were in law school? How did you go about developing expertise and knowledge in these areas?
What I found most interesting at law school, was criminal law. What I did not realise then, was that my interest lay more towards the psychological aspects of crime and the socio-legal aspects of criminal law, rather than substantive or procedural law – why certain acts are considered to be criminal; why the same acts and behaviours that are punishable offences in some countries, are not criminalised in others? Most importantly, why, despite knowing that an act would result in punishment, people still continue to commit crimes?
I was not at all sure where I would go with these interests. When you think of criminal law, you immediately think "litigation", as did I. To that end a majority of my internships were with litigating lawyers – at all courts (trial to Supreme Court), and while I enjoyed trial court litigation most, I was not convinced enough to make a career out of it.
By 3rd year, my interest took me towards criminology (which I chose as an elective), and during my summer vacation, I decided to conduct some research on the treatment of mentally disordered offenders. For this, I interviewed nearly 30 mentally ill persons who were either under trial or convicted and serving time at the Bangalore Central Prison. I spoke to mental health professionals and prison psychiatrists about the treatment received by such prisoners and realised what an abominable state they were in. It was this project that ultimately defined my career. My M.Sc dissertation and Ph.D. thesis, both are related to mentally disordered offenders and how law and society, both need to change to improve their situation.
What do you think were the biggest hurdles and challenges in the early days of your career? How did you deal with them?
Despite wanting to work in the specific area of criminal law relating to the mentally ill, I had no idea where to start, and with the pressure of placements, I applied for a job in corporate law, just like everyone else. My only corporate law internship had been with Amarchand Bangalore (in my 4th year), and when they offered me a PPO, I accepted it. It's hard to refuse such an offer, especially against peer pressure as well as family pressure. Most families do not want their daughters running around prisons to speak to convicts suffering from Psychosis.
While I adjusted to the job at Amarchand, I never really felt excited by it.A big challenge for me was the long hours required of a capital markets lawyer. Markets were booming at the time that I joined, and there was more work than we could comfortably manage. It's easy to burn out quickly when you do not see yourself making a career out of that job. But, the biggest hurdle for me was to convince my family that I wanted to leave a coveted high paying job in order to enter into completely unknown territory, with no clear career prospects.
How was the job interview? Do you remember any of the questions asked to you? Please give our readers some tips to nail a law firm interview.
A lot of the questions asked during these interviews are about your personal opinions and aspirations. They want to know about the sort of person you are and whether you would fit into that particular law firm culture. They want to know where you see yourself in 5 or 10 years. What could you bring to that law firm, that is unique? Sometimes, they also ask you for your opinions on current legal affairs.
While many applicants are quite scared to answer these questions because they want to sound impressive, the thing to remember is that there is no right or wrong answer. Rather than expecting a perfect answer, I believe that recruiters want to know if you have the ability to self-introspect and whether you have any future goals or not. Whether your aspirations are limited to getting the highest paying job at a huge law firm, or if you have actually thought of a long term plan. They also want to know if your knowledge is limited to what you have been taught in the classroom, or are up to date with and can critically discuss what is happening in the world.
Describe your experience at Amarchand & Mangaldas. Why did you shift from Corporate Law to Criminal law and research?
I was assigned to the capital markets team along with a majority of the new recruits. That is something that I was clueless about, never having worked in the area. But, considering the IPO boom at that time, they needed all hands on deck. I learned quite a lot during my two years there, but I missed my prison research and finally decided to study further, but not law – I wanted to study criminology and criminal justice. When I got accepted at Oxford, there was no looking back.
What can help a student get through the application process at the  University of Oxford? How different was the work environment at that University?
Unlike many high ranking global universities, Oxford does not put as much weight on your previous academic record, as it does to your potential.
To gauge this, in addition to the statement of purpose, which is the most important part of your application, you are also required to submit two essays on subjects of your choice (not necessarily related to the course you are applying for), through which they analyse your ability to write, research and think critically. The latter is essential – Oxford looks for uniqueness rather than the ability to score high marks in exams. They would like to know that their students are interested in long term achievements rather than just a degree.
I had an average GPA and was ranked in the middle of my class, but they took me anyway. I believe what they found interesting, was my research and ideas on the law related to Mentally Disordered Offenders.
They also ask for three references, instead of the usual two – one of which needs to be non-academic.
Please share a bit about your Ph.D. research experience with medical and legal professionals in India.
My Ph.D. relates to the socio-legal aspects of fitness to stand trial for persons with mental disorders. I am looking at trial procedures followed in India and England if the accused is suffering from a mental disorder that prevents him from participating in his defence or from instructing his lawyers.
During my research, I realised that legal professionals in India know very little about this area of law, and many steers clear of it. There are cases of mentally disordered offenders being imprisoned as under-trial prisoners for decades!A factor that further intensifies the implementation of this law is the stigma attached to mental illness, which prevents many from admitting that they are unwell, and therefore not fit to undergo a normal trial.
On the flip side, until quite recently, this law could be misused very easily – there have been many cases where families who wanted to rid themselves of the responsibility of a mentally ill relative, accused them of criminal offences like rape or sexual harassment and then let them stay in jail until a proper trial, indefinitely. When India ratified the United Nations Convention on the Rights of Persons with Disabilities, many changes were brought into the Indian legal system. More than sixty Indian legislations that related to disabled persons (including persons with mental disabilities) are currently being reviewed and amended in order to harmonize them with this convention. That is currently the main focus of my research.
When I started my research and conducted pilot interviews with legal and medical professionals, I realised that a major issue in India was not lacuna in the law, but more as a result of our legal culture and society. Besides the lack of awareness of these legal provisions, there are also contradictions between the medical and legal definitions of concepts like insanity and disability, in addition to how such persons should be treated. My Ph.D. may not be able to resolve these issues, but I aim to bring those issues to light, that have previously been ignored or disregarded.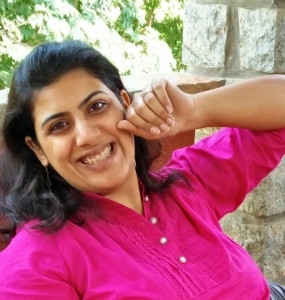 How did you become a legal consultant? What are the skills one must acquire to become a legal consultant?
SASHA actually happened quite unexpectedly. In 2014, I was approached by Kanti Joshi, an old family friend who convened SASHA, as she was looking for lawyers to join her.Since the notification of the Sexual Harassment of Women at Workplace (Prevention, Prohibition and Redressal) Act in December 2013, she had suddenly seen an upsurge in her work as there was an immediate requirement of experts in this field. I attended a few of her sessions, read about the requirements under the law and realised that very few lawyers had this expertise.
I was instantly drawn to this issue because in, addition to its relation to human rights and criminal law, it is another issue that has been ignored for too long.I initially started conducting awareness and training sessions on sexual harassment, and as I gained experience, I started analysing the law and became an external member of Internal Complaints Committees and also started providing legal consultation on this subject to other companies, who already had external members, but required expert knowledge of how to handle certain complicated cases.
As such, there is no specific skill set required to become a legal consultant. In fact, lawyers working at law firms are legal consultants. Providing consultation is simply a practice, where instead of providing litigation services, the lawyer provides legal advice to individuals or businesses. However, most legal consultants have expertise in particular subjects. A big advantage for me has been the fact that as an independent legal consultant, I can keep my own work timings, and usually work out of my home office. I am very family oriented. I have a four-year-old son, with whom I get to spend a good amount of time, despite having a successful career. Also, as a result of this flexibility, I am able to dedicate a fair amount of time towards my Ph.D. research.
Share your work experience as a trainer, legal consultant and an external member to ICCs on sexual harassment matters.
The Sexual Harassment Act requires every organisation with more than 10 employees to have an Internal Complaints Committee to deal with cases of Sexual Harassment.For this, they need training on the provisions of the law as well as an external member who is either a legal professional or has expertise on this subject. The law also requires these organisations to conduct awareness sessions for the prevention of sexual harassment in the workplace.
At SASHA, we provide all these services. Presently, I am an external member on the ICCs of 17 companies, where I assist them in resolving sexual harassment complaints. I also conduct training and awareness sessions for various organisations including hospitals, educational institutions, BPOs, IT companies, companies in the manufacturing, travel and tourism sectors, as well as various government departments and corporations.
Despite our efforts, and efforts of other similar organisations, there is still some resistance to comply with this law. Many organisations are hesitant to sensitise their employees towards sexual harassment law, as they are worried that the provisions of this law will be misused. Their negative opinions towards this law include the fact that this legislation is just a political gimmick and that creating this law has resulted in giving power to women employees to retaliate against their superiors when unhappy with their professional progress. While not unfounded, these fears are a result of a lack of knowledge of the new law.
Sexual harassment is a universal problem, unrestricted by financial or social status or the type of organisation one works for. No employer can be blamed for the behaviour indulged in by their employees, but closing their eyes to it is also not feasible. Many victims do not come forward with their grievances as they are unsure of what acts and behaviours amount to sexual harassment, and are unaware of what to do if faced with them. Many also do not have enough faith in their employer to deal with a complaint in a sensitive and supportive manner.
It is my aim to spread as much awareness as possible, as I believe that to be the most effective way to bring about the desired impact.
What would be your message to our readers?
Don't concentrate only on the subjects that are taught in law school. Learning about procedural and substantive laws is important, but what is more important, is how you practically apply that knowledge in the real world. I think internships are the best way to gather this knowledge. An internship can help you to understand the realities of the legal profession. You may learn Contract law and Company law at school, but you do not learn how to draft a contract or negotiate it.
Also, you may not realise that you enjoy a specific field of law unless you have worked in it, so you should try your hand at internships in a variety of fields. In addition to learning the practice of law, internships are a great forum to learn from the experiences of professionals working in that field.
Most importantly, keep an open mind. Litigation and Corporate Law are not the only options for legal professionals.