Siddharth Marwah is a graduate in law from Campus Law Centre, Delhi University, batch of 2015. He established the Legal Aid Cell in his college and was declared the best paralegal by DLSA. Since then he has been working with IndusLaw in their corporate-commercial team. His area of practice involves mergers and acquisitions, joint ventures, foreign investment and general corporate and commercial matters. During his time in law school, he was actively involved in the Delhi University student politics and legal aid and was awarded a 100% scholarship by the University of St.Thomas, Minnesota.
In this interview he talks to us about:
Being convener of the Legal Aid Society in his college
His involvement in student politics
His many accomplishments as paralegal, writer, etc.
How was life at Campus Law Centre?
Life at CLC was a rollercoaster ride to me. From managing the scores to being the part of Student Union was fun and taught me various aspects of law and gave an insight into politics.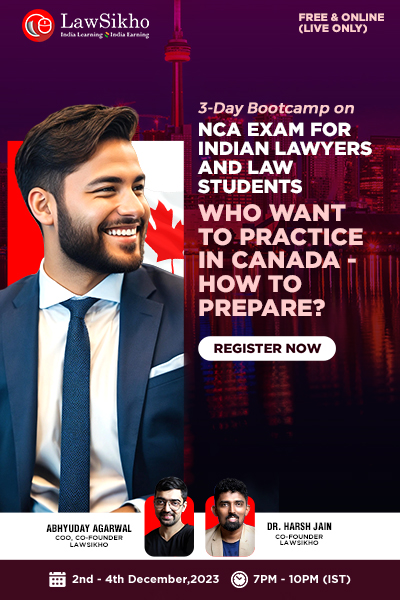 How was your experience working as a paralegal?
(DLSA awarded him as the best paralegal volunteer 2014 and he was also the Student Convener of the Legal Aid Cell at his college)
Legal Aid in our country still needs a helping hand from the authorities to enhance the justice system. Being the student convener of the Legal Aid Cell, I helped establish the Legal Aid Clinic in our college. I was involved in organizing legal awareness drive in slums and informing people about their basic rights, organising legal aid camps and conducting PLV training sessions. Working as a paralegal made me question conventions that we had unquestioningly come to accept. DLSA, on seeing my zeal towards the work awarded me as the best Paralegal in 2014.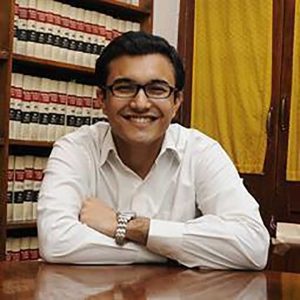 Do you have plans now for an LL.M?
I always had a plan to work for sometime in India before going for further studies. St. Thomas School of law awarded me a 100% scholarship to pursue LL.M but I chose to practise law in India first. My family supported my decision and IndusLaw provided me an opportunity to work with them as an associate in their corporate team. Yes, I do have plans to study further and I am seeking LL.M. oppurtunities in business and corporate laws.
How does one go about the art of writing?
(MONDAQ awarded his article on GST as the "Most popular article in India".)
Article writing requires in-depth research on the topic and one should use simple as well as classic vocabulary in order to make the article attractive and understandable even to a layman. Article writing plays an important role in improving your research skills and it adds stars to your CV if published.
In what way do internships help a student?
(Siddharth has interned with the likes of Trilegal, Luthra&Luthra, and Senior Advocate Mr. Amarjeet Singh Chandhiok in the past.)
Internships are very important for a law student as they provide a practical exposure to the student and help him to analysis knowledge of books in real life. Working under Chandhiok sir was a thrilling experience and made me follow a concept of love what you do and do what do love. Internships play a vital role for a law student and one must try to get an exposure of all fields through internships in order to evaluate his interest before graduation.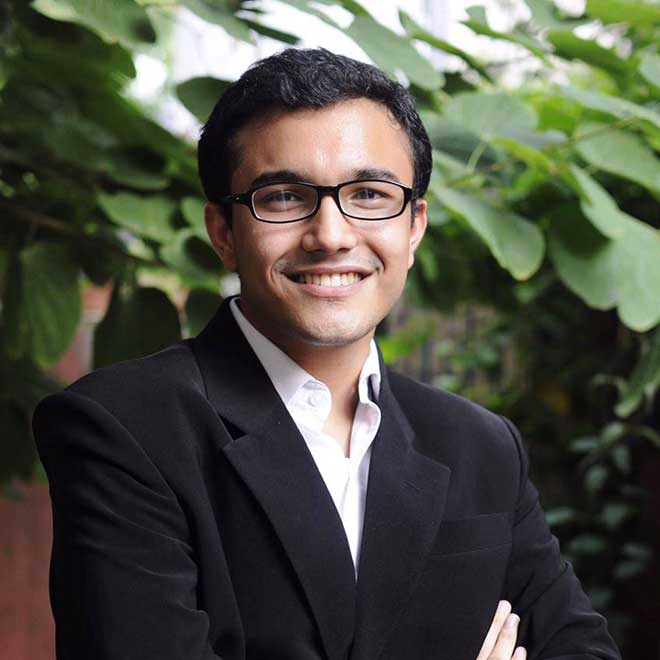 What does your work at IndusLaw entail?
My area of work at Indus Law includes mergers and acquisitions, joint ventures, foreign investment, and general corporate and commercial matters. Working in a law firm is a great learning curve for me and I'm happy doing it. The main element in a law firm is its working environment and Indus in this aspect is the best place to work.
Tell us about your tryst with student politics.
(Siddharth served as the Vice president of Campus Law Centre Student's Union 2013.)
I always wanted to help students who face problems on entering an English institution from a vernacular background. The sole purpose in contesting elections was to uplift the conditions of students in the college and to provide various opportunities to strengthen the students interest. Student politics gave a lesson that one should be happy to help others in order to achieve the desired mark in politics.
What would you like to say to the upcoming lawyers?
Work in an area of your interest. Enjoy your days in college and study for good scores too. In the field of law, you can achieve success only by hard work and once you attain that position, sky is the limit for your prosperity and fame.