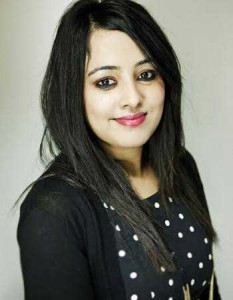 Sneha Thakur graduated from the first batch of RMLNLU, Lucknow in 2006. While at Law School her team won the Henry Dunant Best Researcher spot. As a law student she has been quite active and participated in many debates, MUNs and conferences. Soon after graduating from RMLNLU she was awarded the "Centre of Commercial Law Scholarship" from CCLS at Queen Mary University, London and thus she pursued an LL.M in Corporate Governance and International Comparative Commercial Arbitration from there.
She is currently preparing for one of the toughest Bar Exams in the world: The California State Bar Exam.
We asked her about:
Importance of mooting and collaborating for Best Researcher at Henry Dunant
Writing for journals and publications
LL.M experience, faculty and facilities at QMUL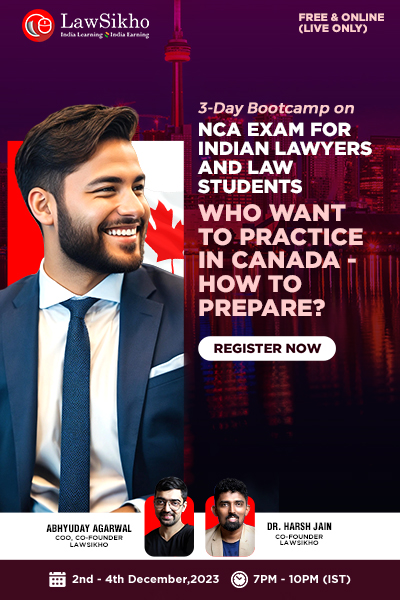 Given that most of our readers are law students and young lawyers, how will you introduce yourself to them?
Firstly, I would like to congratulate you and your team for this endeavor. Launching such a website is indeed an innovative and creative step. It is certainly a breath of fresh air. Your website provides a complete ladder to a law student to understand their career path in law. Reading the interviews of top notch people in the legal field would certainly be an intellectually stimulating experience for a young lawyer who would gain first hand insight into the legal profession.
Law happened to me by choice, it's one field that has always fascinated me. I completed my law degree from RMLNLU Lucknow. After completing my degree I had an opportunity to work as a corporate lawyer in one of the biggest life insurance (Max Life Insurance) companies in India for a year. Then I was fortunate to be awarded the Centre of Commercial Law Scholarship from CCLS at Queen Mary London and completed my LL.M in Commercial and Corporate Laws with a focus on Arbitration.
How did you gravitate towards law?
Being a lawyer was my first occupational choice after careful consideration. Law for me is like a passion that runs in the veins of my family. My dad has always acted as my role model. Being a Senior Advocate, he had influenced me to a great extent to choose the profession. He has been my guiding beacon of light, always encouraging me and also gave me the freedom to take up the profession that interests me the most.
Five years in RMLNLU has played a very important role in grooming me as I stand today. They were the most fun filled years of my life. It was like a family where you grow and develop yourself. The lesson that a law school teaches is that the end is not nearly as important as the means. I believe law school is a platform where a student is groomed to practice law rather than learn it. For being a successful lawyer always remember to be confident but not arrogant.
What does it take to be a great researcher?
(Sneha had won the Best Researcher Award and her team was also one of the quarter finalists at Henry Dunant Moot Court Competition.)
Being the pioneer batch of RMLNLU we had faced some grave problems as we had no seniors or experienced mooters to guide us through the journey. The whole process of preparation and reaching the quarter finals among 65 teams when we were just in our second years and then bagging the Best Researcher award has been a momentous experience for me. We had put our body and soul for this moot and had spent the whole vacation in ISIL and ILI libraries. We even went to NLSIU and ILS Pune for the research work.
The key to be a great researcher is to dissect the whole case, a researcher needs to be like a encyclopedia of the case at hand. A good researcher should also have excellent writing skills and should have clear knowledge of citing cases and references in preparation of memorials.
The real problem faced in law school is to balance your academics with mooting as preparation takes almost as good as six months. In this regard our professors were helpful who provided us some project exemptions. Mooting is like a nerve cracking passion, as much honestly you put in, so shall be the result.
Share some of your memorable mooting experiences.
Mooting has been my passion ever since I joined college. The whole feel to argue your case in front of real judges, the period of preparation, research, long hours in library and team work prepare us for those few days in which we get practical insight to the real life of the law profession. The most memorable mooting experience was the one I gained during Willem.C.Vis International Arbitration Competition in Vienna. Arbitration is different form of mooting and competing against 260 teams around the world is indeed a nail biting experience. I have realized that few universities have libraries which have complete set research books for arbitration. In this regard I must say that now RMLNLU, NLSIU, NALSAR and ILS pune libraries are well equipped for arbitration research.
The second experience I'll always cherish is the team management skills which I developed when I organized several Moot Court Competitions in my college. Being the Convenor of the MCC one needs to delicately balance the work on hand bracketed with your ability to hold on to your position as a leader. It groomed me to work under timelines and develop the organizational skills which are very important for personal and professional development.
The mooting tips I would like to share firstly is for the stage of preparation which tends to be the most time consuming part of mooting. You will need to ensure you know what you are expected to argue and read the fact pattern thoroughly and begin assimilating your relevant authorities for discussion. Make sure you know all the cases or authorities you are citing inside out, along with the general area of law on which the moot is based. For mooters always be prepared with your skeleton arguments and question yourself on it no matter how small and irrelevant the fact it may be on. This will prepare you for the final day.
Secondly, as for the day of the moot, I know your stomach is full of butterflies. But don't panic! Rehearse your speech in advance and familiarize yourself with the layout of the court room in advance. Secondly don't write your full speech on paper, indeed write the bullet points on a small number of cue cards. Another thing to remember is to have soft speaking skills and pause while speaking so as to give time to judges to deliberate. Also remember that don't be very anxious to finish your submissions and do so in a rush. There's nothing worse you can do when it comes to finishing your moot. Make sure that you end it appropriately; by finishing with a conclusion and by telling the court what you want it to do.
How helpful do you think is mooting for a law student?
Mooting is the closest experience that you can get as to appear in a real court.  It a process of learning the Law differentlyand provides a holistic approach of learning by developing research skills, advocacy skills or even just plain old teamwork skills. Mooting boosts up the confidence level of the student and also serves as bolster addition to your C.V. and make oneself more attractive to potential employers. If one harbours any desire to become a practicing advocate then it is safe to say that employers can only look favourably on those who have mooting on their C.Vs, as this is a sure-fire sign that you possess these important attributes needed.
How important is it to publish articles being in a law school?
Writing papers serves several important purposes. First, it develops one's research skills. Second, it provides us with an intensive writing experience in preparing one or more papers of an analytical nature. Third, it provides us with an opportunity to deliberate on the subject and provide our thoughts on the same.
Publishing articles also serves an attractive point in your CV. As a good internship strikes a gold point this one serves as an additional star. It attracts recruiters as it showcases one's drafting skills and the ability to research.
It is rightly remarked that the written word is one of the most important tools of the legal profession. Words are used to advocate, inform, persuade and instruct. Although mastering legal writing skills takes time and practice and are essential to success. But all this depends on you interest and writing skills. One should always aim to analyse the law and add something from their own thought process rather than dissecting the analysis and history written by other authors.
Do you think participating in extracurricular activities like MUNs, Debates, Seminars and Conferences proves to be of help to law students?
Participating in such international conferences, seminars and paper presentations provides a firm base to law students to go beyond the books and help students to analyse topics and realms of international and national law which are not taught in law schools. It helps to develop and hone their research skills and provide a platform wherein they can present their own thoughts and insight to the critical legal issues. The ISIL and ILI libraries in Delhi have a huge collection of legal writing and articles which help for the preparation. Also the whole presentation provided me with a confidence to speak freely in public and I am sure these experiences help in professional practical career afterwards.
How did you go about securing internships at various law firms?
To secure good internship please be cautious to apply well in advance and keep a track of your application with frequent reminders. These days several national essay competitions are also providing internships as a prizes. Be sure to keep a track of it. Also some of your seniors might help you to get through some good internships.
It is important to plan out your internship. Start from interning with Counsels and then opt for law firms. You should also mix governmental corporate internship. You don't need to be specific in law school; try out different platforms so that you are sure at a later stage. While interning everyone has to go through the phase of trivial work. Even researching some basic points or finding case laws should be taken as an opportunity to learn. If you take interest and work diligently and quickly brief your seniors about your work, I am sure you would attract the firm's attention for a PPO.
What do you feel about the importance of a good CGPA and contacts when attempting to secure an internship?
I think your CGPA does play a role in securing an internship and later college placements. As a member of placement committee I had observed most of the top tier law firms has one of the requirement to interview candidates who are among top twenty in their batch. For students who have no contacts in the law firm, it is necessary to secure good CGPA. College is fascinating and it a fun life but my only advice is that they shouldn't ignore their studies. Even if you are not a topper but it is important to stay focused. Be aware of the happening in the legal world and try to gain more practical experiences.
What was your motivation behind pursuing an LL.M.?
I always wanted to pursue LL.M. Initially I was confused from where I should do it. It's important to know the area one wants to cover in their LL.M program. LL.M provides a path to develop one's skill and knowledge in a particular field of law. Once I was sure about the course I wanted to take, I decided to pursue an LL.M.
How did LL.M. from Queen Mary, University of London happen?
I always had an inclination for studying arbitration in depth, as in recent times the commercial world is taking a path towards dispute resolution mechanisms such as arbitration and mediation. Through my extensive research I found out that Queen Mary is one of the few universities which has also a well-known School of International Arbitration and is a well-respected member of the Arbitration community. The courses are designed in such a manner that they would provide an excellent foundation to the professional career in arbitration, focusing on both practice and procedure.
I was fortunate enough to get through UCL, LSE, Kings College London, Newcastle University, Leeds University, Edinburg University and Glasgow University. In USA I got through NYU and Georgetown University. I was about take up the arbitration course in combination with commercial law from UCL but was awarded "Centre of Commercial Law Scholarship" from Centre of Commercial Law Study at Queen Mary which covered the entire waiver of tution fees and then Queen Mary happened.
Please tell our readers about the application procedure and other requirements?
The application procedure of Queen Mary requires high academic result combined with at least 105/120 TOEFL score. This year as per the Guardian's Ranking Queen Mary School of Law is at third position after Oxford and Cambridge.
Queen Mary offers two School of Law Scholarships (full tuition fee waiver) and two Centres of Commercial Law Scholarship (full tuition fee waiver). Queen Mary offers 2 partial scholarships each worth 50% of the tuition fee for the new LLM s –LLM in Energy and Natural Resources Law and LLM in International Shipping Law. Among other scholarships are Commonwealth Scholarships, Chevening Scholarships, Queen Mary Drapers Scholarships, Jean Monnet, CCLS/FGV Rio, Brazil, CCLS/University of Lagos, Nigeria, CCLS/School of Economics and Finance joint M.Sc Law and Finance and LLM in Law and Economics bursaries.
Please tell our readers a bit about the course of Corporate Governance and International Comparative Commercial Arbitration from QMUL.
The most attractive part of my academic module was studying International Comparative Commercial Arbitration from the likes of Professors Loukas Mistelis (Winner of Global Arbitration Review Award), Julian Lew and Dr. Stavros Brekoulakis. Studying from the stewards in the fields who are pioneer and leading authors of International arbitration books and leading contributor to the science of international arbitration and litigation. They have close links with major arbitration institutions and international organizations working in the area of arbitration and also conduct frequent research projects in this field. The classes are very interactive and one needs to be prepared to participate in the discussions. This module is designed in a manner to provide a deep understanding of the special characteristics and needs of international arbitration.
The Module Corporate Governance is especially designed to provide an depth knowledge of financial regulations, impact of globalizations, various corporate governance systems in the world and corporate accountability. Prof Alan Dignam is a renowned writer in commercial law books and is also an advisor to Amnesty International's Business Group on their corporate accountability.
The tutorial classes in each module have been fruitful as it gives an insight and one to one chance to interact with the Professors and to know the correct methodology in solving the problem. It has provided me with a chance to study legal issues in classes composed of graduate students from numerous countries, who would resolve these issues differently and provide me with a completely different angle to look at.  Frequent seminars organized by the School of Law regarding the emerging and controversial issues are also very beneficial and useful. There is an abundance of e-resources to research upon and the libraries are well equipped with almost all the possible journals, reports and books.
Studying in an international environment at Queen Mary, with students of various ethnic and cultural backgrounds has provided me a chance to know and understand different people and cultures which in itself is a wonderful and enriching experience and to add London as a location is perfect as a seat of Arbitration for all the global exposure and experience that one needs as it is the most inspiring and culturally rich city.
How was the academic schedule?
You need to study hard before the class. That is it. Every class is not confined to books and preparatory materials. The academic schedule is such that you need to prepare the basics before you enter the class. The classes are interactive and discuss the practical aspects of every subject and how it is dealt in different jurisdictions. Regular reading materials are provided along with reference to different books which the library is well equipped with. Frequent tutorials help in solving the question paper. For dissertation support each mentor guides you through the entire journey from selecting your topic to the division of titles, recommending books for references, guiding you through the current trend, insights to the major cases. One to one interaction with the mentors generally helps one to a clear idea about how to write the perfect dissertation
How difficult was studying abroad in terms of finding accommodation, finances and settling in?
Unfortunately, by the time I decided to go for Queen Mary, there was no hostel accommodation available. I stayed in London in a house shared by some of my friends. It must be acknowledged that rental prices are the highest in the capital, and students should be prepared for this even with the extra loan on offer, though you have range of options such as student houses which includes Nido, Mansion Tower and Urbanest as the best options. One also has an option of renting a house, wherein students are exempted from the local tax. And if you feel like earning a bit of extra money, generally part-time work is pretty easy to come by.  The major lifestyle benefits of living and studying in London, ranging from nightlife to food markets and culture, all are located in the centre. London is a student friendly city and there are a lot of activities to do and to enjoy your life in London. Ultimately everyone falls in love with this dynamic city.
How's the Indian fraternity over there?
London is known to be the hub of cultures from students from all over the world. Queen Mary has a vibrant student community. The Indian Student community at Queens frequently organizes parties and get togethers for the celebration of festivals. Everyone is very interactive and helpful in each aspect. The Student Union at Queens also help the new students in settling down and also develop their skills and interests.
Where do you see your career in the next five years?
Right now I am living in San Francisco and preparing for California Bar Exam. In next five years I see myself as a commercial lawyer and develop my skills in the field of arbitration, I have been working with a firm based in Dubai which is establishing itself in USA and provides legal help to the companies who have their work base in UAE and Asia.
Lastly, what would be your message to law students interested in going for higher studies from India?
My message would be that you should do complete research on the law schools from where you want to pursue their LL.M. Every University has its specialisations in particular legal fields. Make sure you shortlist your choices. Also there are many scholarships given to support your post-graduation from Commonwealth, Chevening Scholarship, Tata Memorial scholarship and individual scholarship of every University.