Somnath De graduated from Kalyani University in 2011 he went on to pursue his higher studies from Symbiosis Law School, Pune and completed his post-graduation in Intellectual Property Rights in the year 2014. During his college days, he actively took part in conferences and has completed several certificate courses in Cyber Laws. Post graduation, he started working under the guidance of Adv. Pavan Duggal in his renowned firm Pavan Duggal Associates. During his stint at Pavan Duggal Associates he handled a number of cases pertaining to his specialization of Cyber Law and IPR. Currently he is working at an IPR law firm, Vohra and Vohra. He is a senior consultant of Astrea Legal in Delhi Region in the IP and Cyber Law matters. Based out of Delhi, Somnath practises in both the Supreme Court and Delhi High Court.
In this interview Somnath talks about –
His college days
Importance of mooting in college
His reason behind the decision of practising in IPR and Cyber law
National IPR Policy
His work-experience
Hello Somnath, how would you like to introduce yourself to the readers of Superlawyer?
I am an Intellectual Property and Cyber Law attorney. My work is to help people protect their ideas, inventions, and identity, and I deal with counterfeiting and online rights and responsibilities towards clients. I help them, protect them from competitors and establish them in the market place.
Kindly tell us something about your childhood, school and college days.
I was born and brought up in Bengal. I come from a business family, and therefore, I have no legal pedigree. I completed my primary and secondary school education in Bengal. Subsequent to completing school education, I completed my B.A.LL.B (Hons.) from Kalyani University, W.B. I pursued my LL.M. from Symbiosis Law School, Pune with specialization in Intellectual Property Law. My almae matres , both for LL.B and LL.M, laid great emphasis on extra-curricular activities. I was an active debater and presenter, and loved playing sports. I was very lucky to find good friends with whom I have the warmest of memories.
Did you ever take part in any co-curricular activities while being in college? Can you please share with us your experience and opinion on the importance of them in a law student's life?
I participated in a few moot court competitions as well as numerous national and international conferences during my college tenure. I have also penned a number of legal articles which were published in various national and international journals. However, apart from improving my legal skills, I love to play cricket and badminton, and to even engage in dramatics sometimes.
How beneficial do you think mooting is for litigation?
Practicing in court as a litigation counsel is a different ball game altogether. However, participating in moot court competitions can provide you with a very good idea as to what kind of lawyer you think you want to be. Writing skills and speaking skills are invaluable not only as a student but also when you enter the work force. Having to face a panel of well prepared and demanding judges in a courtroom setting can become an addictive experience. Therefore, participating in moot court competitions lays the roots to become a successful lawyer. A law student must make the most of these opportunities and should participate in as many competitions as possible.
What exactly prompted you to take up law as a profession?
Actually, there was no affirmed decision to take law on my part. It happened by accident and not by design. However, previously, i.e. during the time of my school days, I had already been introduced to subjects such as Philosophy, Reasoning, Logic, and Political Science, and this drew my fascination towards Law. Apart from that, I was fond of debating and reasoning. I felt that this would come in handy when I had to stand in court and argue on point.
You have been practising in the cyber law and ipr law domain for quite some time. What made you choose these fields as the relevant areas of your practice?
(Somnath has done his LL.M in IPR and is a certified cyber crime investigator and digital forensic investigator)
I chose these particular fields because I am a strong believer in the digital format crucially shaping the future of the world. We are in an information age. We all are living in the digital world. The impetus came when I was in the 2nd year of finishing my LL.B. I used to read journals and numerous technological blogs and it was the complicated technicalities gradually surfacing including that of legal challenges faced by companies that motivated me to get into this nascent legal ecosystem.  In contrast to other disciplines of law, Cyber Law and Intellectual Property law was constantly evolving. I was fascinated by it and decided to concentrate my efforts in that direction. Then, I perused my Diploma in Cyber Law and after one year I became a Certified Cyber Crime Investigator and Digital Forensic Investigator.
However, the advent of cyber space has brought newer parameters. The digital ecosystem that exists today has seen a dramatic increase in the scope of Intellectual Property Rights and Cyber Laws. Technology has become an integral part of our day-to-day lives and, consequently, the legalities pertaining to the Internet assume extra significance. The legal ramifications pertaining to Intellectual Property and Cyber security are being rediscovered regularly. Therefore, Cyber Law and Intellectual Property are emerging disciplines, as its contours are yet to be defined. The quantum of Cyber security breaches keeps on increasing with each passing day. That is what, even more than other factors, makes it such an exciting time to be specialising in Cyber Law and Intellectual Property Law as a new discipline of law.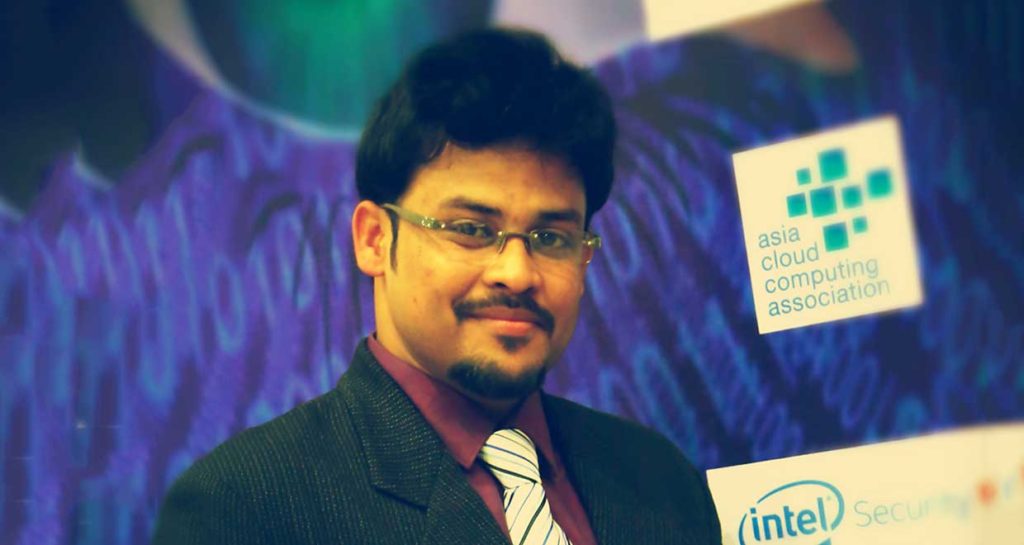 Apart from Cyber laws and IPR, what are the other areas of law that you are interested in?
Apart from the Cyber Law and Intellectual Property, I am interested and am currently practicing in the fields of Media Law, Corporate Law, Completion Law and Constitutional Law.
Can you please share with the readers your work profile so far? What is your average daily worktime like?
After passing my LL.M, I got the opportunity to work with Mr. Pavan Duggal who had specialised in Cyber Law and Intellectual Property Law. After that, I joined Vohra and Vohra, which is a full service law firm, in the field of Intellectual Property and Cyber Law. Apart from this, I am an IPR and Cyber Law consultant to numerous organisations across India. As a legal professional, I have never declined any case or client however small and was least bothered about fees and other attending monetary issues. I think that such a mindset is instrumental for excelling in this field. As a lawyer, I feel, you should give sixteen to eighteen hours per day. As for me, after court matters, I come back to office. After completing my meetings, I prepare for matters which are listed to be heard the very next day. I believe you should plan out your day in such a way that you have about, say, four to five hours of unperturbed time when you can completely apply your mind to the case. I give two to three hours for my independent research works every day and staying up to date with current legal trends and international developments in my field.
Law students seemed to remain confused on which particular field of law they should choose for his/ her career. What according to you should be the way of coming out from this maze of conflict?
One of the key challenges is to match the pace of development in law. During your college days, you should do regular reading and be aware of legal developments, amendments to the law in India and elsewhere, cases, precedents and other development in the industry. I must say that you should absolutely listen to your heart in respect of which field you should choose to practice in. It must be something obviously which you are passionate about and have an ardent interest in; that is the key to build up one's potential in this field and achieve your motive. Every arena of law has its own beauty. While it is true that should you opt for litigation you should possess a great level of patience, but the scope for litigation practice is widening day by day. Be focused, never lose hope and always keep trying. I also advise that you should choose carefully who you work for. Find someone who will teach you, groom you, pay you decently and mentor your practice after you leave.
From a law student to a lawyer, how will you describe the transition?
The beauty of this filed is that you will always remain a 'student of law'. For me this is just the start of my journey, and there is still a long way to go. Things are harder than when I was in college. However, I enjoy my work and the challenges that I face every single day. Nevertheless, I definitely missing the life I once had with my friends.
Your experience with the Bar Exam
Well, the Bar exam, formally AIBE, was fun and totally relaxing for me. Apart from the actual examination and its concomitant experiences, it was also a kind of reunion with my friends. I was really pumped; questions were simple and only just needed a little application of mind. It was not a difficult encounter very much at all.
Red letter day, so far
I cannot discuss any specific case in detail due to confidentially. However, the classically antique day for me was when I dealt with a very high-profile case in mid-February, 2015, when we had to take an order at midnight from the Delhi High Court. I remember how there was no single restaurant open at the time to serve us any food. At last, we had food at a Gurudwara near Red Fort, Delhi. I had not slept that night and the next day I had to report early to the office to prepare for the subsequent hearing. Another one was when I started my practicing career. I had gotten the opportunity to deal with a matter independently. It was about setting aside an order and the matter was placed before the Division Bench of the Delhi High Court. The first item listed on the day of the showdown was my case. The case was really challenging. I was thoroughly prepared, and argued for twenty to twenty five minutes, faced numerous questions and clarifications as put forward to me by the Honourable Judges. During my argument, the Court Room was completely silent except the reverberation of my own voice and at the end of the arguments I had bagged an order in my favour.
Any unpleasant or difficult case/ situation in the courtroom or outside
There are ups and downs, which is part of this profession. Sometimes, really closely listed matters can become nightmares. To read voluminous documents and then complete the draft within time is a difficult situation. Therefore, it's very important to manage time smartly and to be well versed with all the intricacies pertaining to the concerned matter.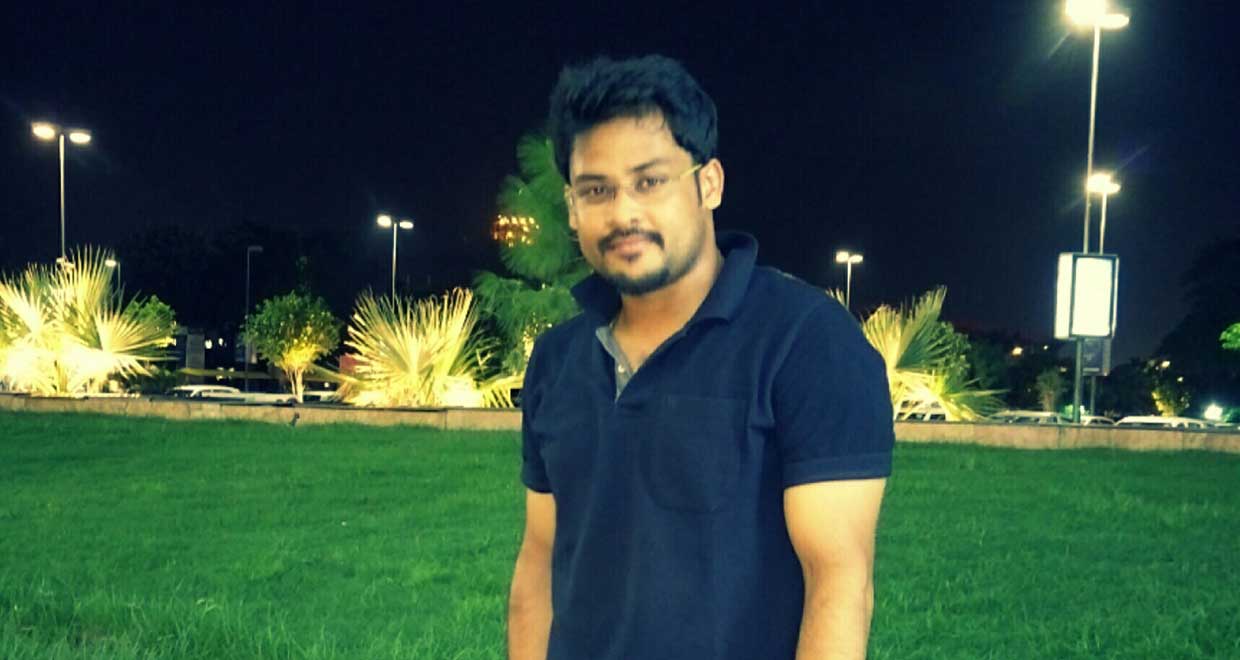 Your take on National IPR policy
I applaud the Government for effectively bringing this far reaching document which kindles creativity and innovation across sectors and also facilitates a stable, transparent and service-oriented intellectual property rights administration in the country. The said policy is enormously relevant for a country like India, being a repository of indigenous creativity and traditional knowledge. Further, by this policy, the Government is attempting to resolve the adjudicatory delays in the newly designated commercial courts. The policy further advocates generation of IPR, which will encourage start-ups and safe guard their Intellectual Property, which is the need of the hour given India's massive strides towards a digital society. However, the said policy should not remain as a paper tiger; the Government should implement the goals envisaged in the practical world in full phase and plan out for proper mechanism, as the same policy is in a comparative context a directive that needs a fresh look.
Your opinion on the challenges before IPR regime in India
At the very outset, there is lack of awareness about Intellectual Property protection among many stakeholders. I must stress that a detailed annual plan ought to be there on spreading awareness about Intellectual Property Rights and the involved legalities alongside interactions with all possible stakeholders. There should be a quicker approach to reduce delays in clearing Intellectual Property applications to encourage innovation and entrepreneurship, which are also one of the seven pillars of the National IPR Policy. Furthermore, India faces challenges to its IPR regime as developed countries try to put in place an even stronger framework through mega regional trade agreements such as the Trans-Pacific Partnership. India needs to create its own culture of innovation for its people and grow at a rapid rate. Apart from that, India is facing challenges of online piracy, data protection, vulnerability of trade secrets etc.
Where do you want to see yourself five to ten years from today?
My first aim is to build my expertise in my domain. I would like to be an attorney who will make sure every client who comes to me is satisfied with the quality of services and gains trust. I would also like to earn the respect of my seniors, peers and colleagues. Since I love to interact with people, I would additionally like to become an academician in my field of expertise alongside practicing as an attorney.
Any piece of advice you would like to pass on to the readers?
You should have the right kind of attitude towards the legal profession. It's always advisable to think out of the box and be innovative in order to develop the culture and personality of a true legal professional. One should be determined, patient and remember that there is no alternative to hard work. You should always have faith in yourself and should never be disappointed, as failure is an integral key to success. It's always advisable to stay up-to-date with both the national and international developments of your chosen field of law.