This interview has been published by Ayush Verma.
WE KNOW YOU AS ONE OF INDIA'S MOST CELEBRATED DEFENSE LAWYERS; IS THERE SOMETHING ABOUT YOU THAT HASN'T BEEN KNOWN TO THE WORLD YET?
As far as my introduction is considered, I am a criminal trial lawyer with experience of almost 23 to 24 years in a dedicated criminal law practice in and around Delhi and other parts of India. I am extremely passionate about my work and I believe in a "never say die" approach on account of some incidents in my early life. The turning point in my professional and personal beliefs was the unfortunate rape and murder of my colleague, Ms. Priyadarshini Matoo, in 1996 – an incident that incited a lot of public outrage. On the day of the incident, I happened to have my lunch with her. When the case was handed over to the CBI, I was made a witness in that matter. After the incident, the Supreme Court happened to write a judgment called Mahender Chawla vs. UOI which arose from the Asaram Bapu case, approving a witness protection scheme in our country. I was under a lot of pressure while testifying but I was true to my belief and I knew that if I don't testify, I won't be able to look at myself in the mirror. This incident had a telling effect on my personality and career. It happened when I was in the final year of law school. The reason why I brought this up is that when I defended Kuldeep Sengar in the Unnao Rape Case, there was a full-fledged witness protection scheme in force. But when my own life was under threat, my calls for witness protection were ignored by the CBI officer. Even today, in large parts of the country, witnesses are still under threat, and witness protection is only given in some specific cases, but at least a law is in force now.
AS THE ABOVE INCIDENT HAPPENED IN THE EARLY STAGE OF YOUR CAREER, CAN WE ASSUME THAT IT SHAPED YOUR CAREER AND LED YOU VICTORIOUS IN MANY OTHER CASES?
It helped me develop a new outlook towards society and the profession. It gave me the ability to withstand tough times and not to fall for unethical means or vices. I remember my school badge bore a bearing "Industria Floremus", which means you will flower through labor – it reminded me that if you keep working hard, you will flower. You will not flower if you succumb to corruption, vices, and shortcuts or if you want a Mercedes within two years of practice. The field of litigation is over-saturated; it takes time for a lawyer to build his practice and confidence and earn the faith of the clients and the demands of the clients have also changed or if I may say so, degraded because the system has itself degraded lock, stock, and barrel. Clients have also started to look for someone with connections in the legal field but that should not discourage young lawyers. They will succeed if they don't fall prey to instant gratification. Ultimately, merit is recognized, it may be a little late in one's career, but success is bound to come.
AFTER OBTAINING YOUR LLB DEGREE FROM CLC, DELHI, YOU PURSUED AN LLM IN IPR. HOWEVER, CRIMINAL LAW AND WHITE COLLAR CRIMES ARE YOUR PRIMARY AREAS OF PRACTICE. WAS THIS A CONSCIOUS DECISION AT THE TIME OR DID YOU DECIDE TO PURSUE CRIMINAL LAW FIRST AND THEN DECIDE TO PURSUE IPR?
It was a mix of reasons. During my LLB days, after my classes would end, I used to take a bus to Tis Hazari Court. I used to be at the district court 3-4 days a week. My motivation was to understand how the courts work, how the lawyers present themselves, and what exactly goes on in a trial court. I used to go to a Magistrate's Court where I would see witnesses testifying, lawyers cross-examining serious cases like murders, robbery, wildlife crimes, aggravated breach of trust etcetera. Sometimes, the judges would ask me whether I am a litigant or a lawyer. There weren't as many internship programs back then; most law students used to engage in leisure activities post classes. The judges were always welcoming and they would ask me to stand with the public prosecutor who was very hard-pressed, then and even now. I would stack his files, lag the statements, and he would even tell me to get the witnesses prepared with their statements. So, this was the kind of practical exposure that gave me an insight into how trial lawyers work. The reason for the LLM degree was that I was looking to immigrate to the United States. In the United States, going for courtroom litigation would be a different process because jury trials may be different for a foreign lawyer. Therefore, I was looking to specialize in a niche field and IPR seemed very interesting and I simply happened to specialize in that.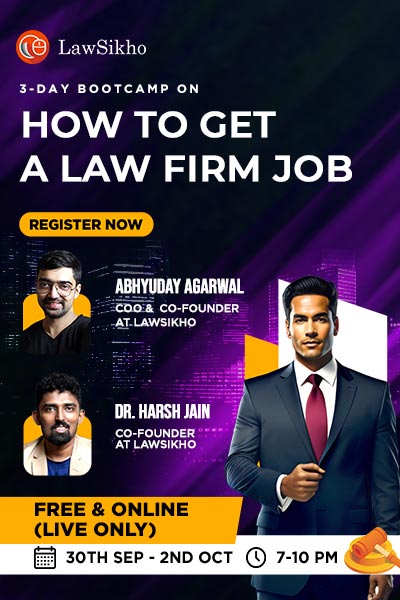 I had a special teacher in CLC – a popular lady named Dr. Alka Chawla, and she was phenomenally good in IPR. Sometimes my professors would invite me for dinners, and it was a healthy exchange between the student and the teacher. After completing my LLM, I did not want to leave India anymore and I was back in the trial courts and started a full-fledged practice. Pursuing a career in IPR would involve not going to courts and I would have worked for a law firm. And the moment you are in trial courts, you are doing hard-core civil and criminal litigation. So, the kind of work I got exposed to were criminal matters and I have been doing that since the start of my career. I do appear in IPR matters sometimes and I have represented companies like Tata Motors in courts. But, it's about acquiring a taste and getting addicted to something. Eventually, in 1997, the Priyadarshini case happened which had a telling effect on me, and here we are today!
AS YOU MENTIONED EARLIER THAT WITNESSING THE MATTERS IN TRIAL COURTS MOTIVATED YOU TO CHOOSE THIS FIELD. AT WHAT POINT DID YOU DECIDE TO SPECIALIZE AS A DEFENSE COUNSEL?
The initial years of my career were a time when there were a lot of TADA and POTA detenues behind bars. Mostly, these were poor people, belonging to the Muslim community or from J&K. They had no one to fight for them. The trials used to happen at Patiala House Courts in the late 90s. Looking at the situation of the detenues, I decided to defend them against cops who would usually do shoddy investigations and I still remember the feeling of contentment I used to get by tearing them apart in cross-examinations. One would also see stories of people as young as 21 or 22 years of age, getting picked up from their homes as someone else had planted guns etcetera. Though there were a lot of convictions, one could see that not everything was fair about the prosecutions in those cases. When you seek to defend the defenseless, it gives you a lot of pleasure. It's a kind of soul-searching satisfaction.
Then came a series of cases wherein I defended people charged in murders and took on the ill-prepared prosecution who planted fake witnesses that fell apart like a house of cards. The fee was less but the personal satisfaction in presenting the defence against a strong prosecution and powerful investigating officers was a huge challenge. The motive is always to live up to the challenge. You may not succeed immediately but the learning and churning process is always memorable. Because of these reasons, I decided that criminal practice is what interests me and gives you a good adrenaline boost in the court of law. At the end of the day, you also have to be well-versed in the procedures and concepts involved. Another crucial factor one needs to be mindful of is that one wrong question may dust down four pages of a cross-examination. So, you are always on the edge and your skills are perpetually tested.
SINCE YOU HAIL FROM J&K YOURSELF, DO YOU BELIEVE THAT THERE IS ANY DISCRIMINATION OR HARDSHIP THAT A LAWYER HAS TO FACE BECAUSE OF THEIR ETHNICITY?
When I moved from Srinagar in the early 80s to Delhi, the militancy movement in J&K was at its peak. A lot of hate was being directed towards the people of J&K back then. I remember the first year, when I was looking for a place to rent, I got rejected from at least 6 places merely on account of my ethnicity. That was a difficult time. I remember the time when I had no place to live, before my examination, so a legendary professor, Dr. M. C. Sharma offered me a place in his home. But one has to fight against many biases life-long; it's written in everyone's destiny. I don't believe that there is any society where some amount of discrimination does not prevail – that's a part of human existence! Certainly, the world would be a better place without it. Certainly, for a person coming from the northeast or J&K, the challenges double up, but I have met several extraordinary people who have inspired me.
Coming to the legal community, I didn't see much discrimination in our profession. The legal community was far more united back then; perhaps because of the kind of religious biases or right-wing ideologies that have crept into the legal community now. Earlier, for every lawyer, the Constitution was the holy book. The situation is quite different nowadays. There are sharp divisions even in the legal community. Back in the 80s and 90s, lawyers were always lending support to each other. But even then, you had to fight against everything, that's the flavor of life, and that's destiny. You can't pack your bags and say that you need to run back home.
YOU HAVE APPEARED IN SOME OF THE MOST HIGH-PROFILE CRIMINAL MATTERS AS A LEAD DEFENSE COUNSEL. WHAT ARE THE SKILLS THAT MADE YOU SUCCESSFUL AND WHAT WOULD BE YOUR ADVICE TO YOUNG LAWYERS WHO WISH TO FOLLOW A SIMILAR PATH?
That's a very good question. I have defended the accused in the 2G Spectrum case and Dr. Rajesh and Nupur Talwar in the famous Arushi murder case. The key consideration for me was to entirely forget the sensational or controversial part of the case or the fact that you are receiving hundreds of phone calls by journalists and TV crew daily. You shouldn't pay too much heed to these things and get bogged down by such external pressures. You should also stick to the basics because ultimately no lawyer can win a case in appeal. You win and lose a case only in a trial. You can break the prosecution narrative with a basic set of skills which usually starts with a thorough analysis of what the prosecution case is all about, where it is coming from, and where it is going. You take up a case and have a defense strategy set out in advance. You prepare a defense for each witness and you play the case witness by witness. Have a cross-examination drafted on basic points and strategies. If the prosecution is wholly prepared, then you also need to be wholly prepared. Ultimately, if you can break evidence in the trial court even if the judge writes a perverse judgment, you are going to get an acquittal in the appeal. But you will never get an appeal if the trial court work was not done properly.
For example, I got my clients acquitted in the Arushi Talwar murder case after arguing continuously for 4 months. We did the lead arguments. We were a team of 5 lawyers and 3 other people assisted me. We built upon the cross-examination and were able to secure the acquittal, but we didn't win the case in Allahabad. We won the case in Ghaziabad. When I had walked into the Ghaziabad court, 12 witnesses had already testified, and I examined the remaining witnesses. The statement of the accused went upto 3000 pages. Further, we conducted effective cross-examinations and ultimately, the appellate court agreed with us. The court had gone through each witness statement and cross-examination. So, had we not knocked out the prosecution witnesses, we would not have secured the acquittal.
Another relevant example is the JBT Chautala scam. The accused politician had received a 10-year sentence from the Patiala House Court. In the appeal, Mr. Ram Jethmalani came to argue. Despite arguing the matter for 3 months, the appeals were dismissed and when the SLP was filed before the Supreme Court, that too got dismissed. If you have Mr. Jethmalani in the trial and he breaks down the testimony of the prosecution witnesses, you might certainly walk towards an acquittal. Therefore, as far as all these cases are concerned, sensationalism remains on the sidelines, you stick to the basics and take the case witness by witness and brick by brick till the case concludes. One can not get bogged down by the exposure because that will only stray you from the path. So, my advice to every litigating lawyer is that you can be a good litigating lawyer only if you are a good trial lawyer. Therefore, if you don't spend time in trial courts to learn the art of handling a trial, you can never be a good litigator ever in your life. That's the mantra. Some cases may go in your favor, some may not, but the important thing is what you can bring to the table for your client and the judge based on which you can set the case up for it to be encashed subsequently.
MANY OF THE CASES IN INDIA TAKE YEARS TO CONCLUDE AND A LOT OF THEM ARE STUCK IN THE TRIAL STAGE. WHAT IS YOUR OPINION ON THIS?
These are two different sets of problem areas – one is that there is a huge delay in the trial system and pendency of cases due to which the trial gets affected. Sometimes people languish behind bars forever, without their appeals being taken up. The problem here is logistics. How many judges are there to provide justice to the people?
The second issue is the infrastructure that the government has provided. For a third-world country like India, the justice delivery mechanism is not a priority for the State and the legal community is abhorred by politicians since it is a checks and balances system.
It is only lawyers who break down issues and take them to various forums. For instance, there wouldn't be a 2G Scam trial if a petition hadn't been taken to the Supreme Court with concerns regarding the distribution of the spectrum. The budget allocation for the justice delivery system in India is very minuscule which results in pendency of cases. For instance, two exceptional judges, Justice Pradeep Nandrajog, who retired as the Chief Justice of the Bombay High Court, and Justice Badar Durrez Ahmed, are considered phenomenal by lawyers in Delhi; however, the misfortune is that the best of the judges do not go to the Supreme Court for very oblique reasons. At one point in time, the pendency of cases or criminal appeals in the Delhi High Court was around 10-12 years for a person who was in custody. Justice Nandrajog would labor and encourage young lawyers as well. I remember when I used to prepare for criminal appeals, he used to say, "Alright, Mr. Mir, I will hear your appeal after you do these six cases pro bono and you get prepared in two days and that's all I'm willing to give to you". So in one year, Justice Nandrajog while presiding over a division bench had knocked out about a thousand criminal appeals. So, the pendency in the Delhi High Court had been reduced to two years delay.
For comparison, a person who was convicted for murder in 2018 would see his appeal being disposed of in 2020 in Delhi, while the Allahabad High Court in 2021 is hearing a criminal appeal that was lodged in 1989. So, let's say you are stuck in UP and convicted of a felony like murder, you will spend at least 12-13 years in prison before your appeal is even heard. There aren't enough courts or judges, and the cases remain undecided. The story is the same for the Sessions Court. Over there, the contributory factors for delay are the lackadaisical investigations and the CBI is the biggest culprit there. The CBI will give you four hundred witnesses where only forty are needed. And they will file thousands of documents where not more than three hundred are needed.
The multiplicity of witnesses is also a huge problem. Gurmeet Ram Rahim may be the most hated person, even now or way back in 2017 when I had defended him. He is convicted of a felony, two counts of rape, one count of murder and another count of murder yet to be decided and it's going to be years before he hears his appeal being argued; till then, he will remain in custody and that's a sad reality which is difficult to resolve. The solution to this problem requires a huge investment in infrastructure, there have to be specific amendments and a holistic approach. The police will also have to understand that they can't come to the court and say that they will get three hundred witnesses to testify. My thoughts are that the burden on trial courts, rather than getting relaxed, has multiplied over the years. The judges are under a lot of pressure too
In metropolitan courts, there is at least one prosecutor per court but in mufassil areas, like the Gurgaon District Court, there is only one prosecutor for four courts! If someone is accused of a crime, he should be convicted immediately, but he cannot be denied a fair trial. He has the right to a fair trial, a fair defense, a good quality investigation that is not flawed. There has to be fairness in the system and it has a strong bond with the institutional strength. The institutions have broken down. Nowadays, the police themselves have started targeting lawyers who are defending people accused of certain crimes. So, if you are defending a person who has been charged under UAPA, you will have the police knocking on your door and taking away your computer. Thus, any form of institutional breakdown impedes fairness, and when fairness breaks down, it has a cascading effect on society. A society based on the element of justice will become an illusion. So, yes, the situation of people in custody is worsening. Many people blame the lawyers. At the end of the day, we need a vigilant judge and prosecutor. So, a lot needs to be done.
If you go to a developed country you will confuse a court with a five-star hotel because they invest in the justice delivery system and know that a society which is based on the principle of justice will be happy. For the past few years we have been on a serious decline, and the decline is basically on account of attacks on institutional strengths which is extremely deplorable. There cannot be a society where you can say that a particular category of accused will not be defended. Because one day it is two categories, the next day it becomes four, and so on. Such constitutional principles are based on egalitarian understanding which means that every citizen in the eyes of law deserves equal protection. That's what we're taught from the beginning.
The sad part is when judges with the caliber of Justice Pradeep Nandrajog are sidelined. I believe that Justice Nandrajog was not taken to the Supreme Court because he wrote the Parliament Attack acquittal. You need to have judges with the ability to acquit people in the most horrendous crimes even if their crimes are emanating out of terrorism because at the end of the day what the judges are bound to look at is evidence and nothing beyond that. I was offered a Judgeship of the Jammu and Kashmir High Court in 2017, which I respectfully declined. You have to be realistic about it and it is not only a matter of personal pride, you also have to be able to live up to the expectations you have from yourself along with the expectations of that designation. We should believe in our core strength, keep up the good work, fight against discrimination and let's hope that we can achieve much more.
WHAT WOULD BE YOUR ADVICE TO LAWYERS WHO ARE DEFENDING CONTROVERSIAL CLIENTS WITH PREVIOUS CRIMINAL RECORDS?
As a criminal defense attorney, your belief is limited to the brief that you take. The moment somebody comes to your chamber seeking defense, that becomes your duty and religion. Of course, I have defended people who have been accused of horrendous crimes. I have defended a person accused of committing seven murders and I got him acquitted in three. As a defense attorney, your core strength lies in the ability to stand up in a court of law and defend your client to the best of your abilities. You should not burden yourself with other factors because the moment you start questioning the credentials of your client and you decide to represent clients based on your personal biases and beliefs, you stop being a criminal defense lawyer. And usually, criminal lawyers are not well-liked and people accuse us of defending criminals but at the end of the day that is our work. We set up examples of how an individual should be prosecuted.
You introduce a system of checks and balances in the society and the judicial system. In a society based on the principles of democracy and the standing flag of equality for all, there is a huge role played by the legal community, especially the criminal defense lawyers. Therefore, my advice to all my younger colleagues would be that if any person has asked you to defend him, you do not ask him whether he did it or not, you just look at the assignment, build a defense from the prosecution case point of view and do all you can to the best of your ability. And never fall for the wrong things, like influencing the witnesses; be on the right path.
"MEDIA TRIALS" USUALLY TURN COURT PROCEEDINGS INTO A SPECTACLE FOR THE NATION TO WATCH. HOW DO YOU KEEP YOURSELF CONNECTED YET DETACHED FROM THE NEWS IN SUCH CASES AND DOES THIS AFFECT YOU IN ANY WAY?
Well, when you begin your practice, it does have some effect on you but eventually, you get used to it. I have defended cases that have been on the television almost every day; for instance, there is a huge coverage by the media against Kuldeep Singh Sengar in the Unnao rape case. I was asked to lead as the defense counsel in this case and when the case was transferred from Lucknow to Delhi by the direct order of Justice Gogoi, one of the first things that I did was to get a gag order against the media. I succeeded in getting a media gag order because the matter was related to POCSO and subsequently, the media was injuncted from publishing anything about it except some mundane information. Similarly, I got the prosecution counsel injuncted from talking to the media.
To be honest, Kuldeep Singh Sengar's case is one of the most obtuse criminal prosecutions that I have ever seen in my life, and it easily outranks the Arushi Talwar-Hemraj double murder in that regard. What's absurd is that Kuldeep Singh Sengar hadn't even seen the girl that he was accused of raping. Furthermore, he had a clear-cut alibi, who had also been investigated and verified by the CBI investigators. Unfortunately, he was still convicted. And now we have an appeal pending in the High Court which we haven't been able to argue because of Covid-19. However, we are hopeful that this year we will be able to argue the appeal and the man gets acquitted. When I examined the Unnao Rape Case, I found out that the CBI had collected evidence which showed that the girl who had accused Kuldeep Singh Sengar of committing a horrendous assault on her between 8:00 PM and 8:30 PM was talking over the phone from 7:52 to 8:16.
So the ideal thing to do is to forget what is happening outside the courtroom, forget what is happening outside the files and just concentrate on your brief and prepare it thoroughly; don't be bothered by the noise. When I am usually working on such cases, I do not look at the television. My team of lawyers and I work day and night because we have our work cut out. We have witnesses coming in every day, so we do not have the time to talk to the media. I'd suggest a person in a similar situation insulate oneself from these external influences and concentrate on the work before them.
Sometimes, you may not get the desirable result in the trial court. And this can be attributed to the trial court judges. You may run into judges who are very conviction oriented, sometimes you may run into judges who get scared by the magnitude of the case. However, the trick here is to mount a solid defense which you can capitalize on later in the trial. That is exactly what happened in the Arushi Talwar double murder. The quality of evidence mounted by the defense and the cross-examination had fetched an acquittal in the High Court. A lawyer should have the ability to stand up and say that a particular case is bad and he will defend it despite that. A good lawyer should be the first person to take a bad case. A strong case can be defended by anybody. Handling a difficult case throws a bigger challenge. It enables and brings out that quality in you that even if you do not come out on the side of the victors, there is a lot of soul satiation and professional satisfaction. The whole game in the litigation practice is in the trial courts. Whether it is a criminal or civil trial. In an appeal, there is no fresh evidence. So a lawyer will have to do everything in the trial and all of that has to be done with precision. Therefore, the clients will have to invest in quality lawyers not in the Supreme Court but the trial courts. That is why even if you hire a lawyer like Mr. Ram Jethmalani to argue an appeal, there is no guarantee of an acquittal.
WHAT WOULD YOU SAY WAS A VICTORY THAT YOU WILL ALWAYS REMEMBER OR A CASE THAT WILL ALWAYS STAY WITH YOU?
It is from back in 2012 when I argued before Justice Nandrajog and the name of the case is Kali Ram & Others v. State of NCT Delhi, wherein four persons were sent to trial for three counts of murder and one count of attempt. It was a case of a horrendous robbery done by the members of a very famous gang from Meerut called Rakhi Gang. They were accused of looting an automobile showroom and shooting four security guards, three of whom got killed and one survived. Four of these persons were put to trial in the Delhi Subordinate Court for three counts of murder. I happened to argue those appeals as a lawyer with only thirteen years of experience before the division bench of Justice Pradeep Nandrajog and I got a clean acquittal. All four were acquitted. So, that argument still kind of rings in my ears.
Besides this, mounting defense for the Talwars at the Ghaziabad CBI Special Court was a very special experience because that trial was done in one of the most hostile atmospheres that I have ever witnessed. The CBI was working on two huge prosecutions simultaneously then and they had put their best crime prosecutors on this case. In the 2G Spectrum case, they had one prosecutor, while in Arushi Talwar they had four. So the hostility in the trial court was tremendous. When the witnesses were coming, the three prosecutors used to stand around these witnesses and try everything to move the trial to their advantage. So there were frequent brawls in the court and going into that trial for a person with a heart problem would be fatal. Even in that atmosphere, I was able to take the witnesses down, break them apart in cross-examination, mount a good defense, and get excellent admissions from crucial witnesses. I remember I had cross-examined a witness who had come from Hyderabad. When the Division Bench at the Allahabad High Court acquitted the Talwars, they passed some observations against the CBI. And the CBI was held to have tampered with the evidence and also to have deliberately changed the witness testimony to falsely implicate the accused. Now that finding from the Division Bench judgment of tampering with evidence was based on my cross-examination of a witness who testified as Prosecution Witness 25 and his name was S.P.R. Prasad. He came from a forensic laboratory called CDFD Hyderabad. I made him admit in the cross-examination that all his fifty-six exhibits crucial to the case had been torn open. During the heated cross-examination, I had cornered him and he fell apart, despite the prosecutors doing every unethical thing to prevent this from happening. He still, however, broke down and admitted that he did not know who opened his envelopes and this had a telling effect on the Division Bench. The CBI had no answers. And they will have no answers in the Supreme Court also. That is why one of the strongest scriptures against the central federal investigation agency was passed by the division bench. So these two cases are very close. That was a criminal appeal and therefore a little easier because it had been argued on evidence already on record. This one was a lot more challenging because the defense had to be mounted from scratch. You have nothing in your hand to start with and you have to build up an entire defense. It did happen and today by the grace of God, the two who were accused of committing these horrendous double murders have been exonerated. The Arushi Talwar-Hemraj Double murder acquittal is not based on the benefit of the doubt, it is a case of honorable exoneration. These two cases are very memorable and the work that went into these two are very close to my heart and my mind. But as they say, many more miles to walk for every person. I am sure there will be many more challenges in the future. The ability is to take up these challenges and leave them to the destiny of your clients.
FROM THE OUTSIDE, PERHAPS PEOPLE ONLY SEE THE ACHIEVEMENTS IN THE HIGH PROFILE CASES. HOWEVER, WOULD YOU CREDIT WHO YOU ARE TODAY MORE TO THE CHALLENGES AND THE DIFFICULT TIMES YOU FACED IN YOUR CAREER?
Yes, some challenges have a humbling effect on you and there are certain challenges that you face in your life that have an indelible effect. For me, standing up for Priyadarshini Mattoo, going to the court at the risk of life, left an impression on my psyche and my ideologies. There are many other cases where the exchanges that are made in the court have a humbling effect. But ultimately, as they say, you win some you lose some. The ultimate ideology as a criminal defense lawyer is not that if you are not aggressive you are not a good criminal defense lawyer, that is a misnomer. The good part of being a criminal defense lawyer is that you are prepared and you're strong on your concepts. You know what is admissible evidence and what is inadmissible. You know where to take objections, where not to take objections at all. Also, you give due regard to the judges and always look out to not get steam-rolled. At the end of the day, you have a job to do and you have to defend your client to the best of your abilities and that is what you look forward to doing.
WOULD YOU LIKE TO SHARE ANY CONCLUDING REMARKS FOR OUR READERS?
For my younger colleagues, people who are passing out of law schools, law students looking forward to careers in trial practice – what I will certainly advise is to not get bogged down by the daunting proposition that this is a very long road and it may be at least seven to eight years before somebody decides to shake your hand. The good thing is that you believe in your capabilities and your strengths and a lawyer has to have a special set of skills that one must build. One special skill is to have the good ability to stand up and argue extempore because ultimately you are in a representative profession, so everybody may not have the gift, but you have to develop that. Ultimately, it is a lot of eye-contact with the Hon'ble judges. The best of the lawyers will say that virtual court is alright but to stand in a court of law and to smell the wood and look into the judge's eyes is altogether a different experience. The position at the top is always battled and your ability to strive and take the plunge and believe in your core strengths is what will matter the most. Pursue your goals and success will not be very far.
Mr. Tanveer Ahmed has now left the firm, Lex Alliance, that he founded and has opened his new chambers. He urges students interested in criminal practice to approach him for internships.