Tanvi Dubey is a recent graduate (2015) from Department of Legal Studies and Research, Barkatullah University. She has secured a job at Shardul Amarchand Mangaldas & Co. During her time in law school, she focused on co-curricular activities, and had consistently been a great performer. She has spent considerable time in writing and presenting research papers and in securing good and diverse internships, etc.
She has interned with legends such as Ram Jethmalani, Justice Dipak Mishra and Mohan Parasaran. She had also interned twice at AMSS and worked on issues of Corporate Fraud and Buy back of shares.
This interview shall serve as an anecdote of tenacity and diligence and the fact that no matter where you study law, there will be opportunities always and you have to make the best of them to succeed.
In this interview she talks about:
Her experience from the internships with Ram Jethmalani, Justice Dipak Mishra and Mohan Parasaran;
Certificate courses that she did in her law school on Consumer Rights, Human Rights, Course on Law and the Entrepreneur, etc;
Importance of enhancing your CV for jobs in law firms and tips regarding the same; and
Things one must do at law school.
Tell us a bit about yourself. How would you like to introduce yourself?
The Story of my life – I was born and brought up in Bhopal (M.P.). I did my schooling from St. Joseph Sr. Secondary School, Bhopal. I belong from a family of lawyers. My Grandfather is a retired D.S.P. Officer and a renowned layer in Bhopal. My mother is Post Graduate in Home Science. She has always inspired me never to stop and move forward towards my goal. Finally and perhaps most crucially the person who inspires me the most is my father. He is a Legal Practitioner and Legal Advisor to various companies. Pursuing Law looked like a destined path. From the first impression of my grandfather's library to desperately wanting to be my father's daughter, I grew up romanticizing the legal profession.
Five years ago, when I entered the law school challenges were many. But my genuine fondness for law made me excel in this beautiful law school journey. I have been keen to use my legal ability for the unempowered and the youth. I am associated with many Youth Foundations, like the Esteem Youth Foundation to help young minds to be the Changemakers for the future generations. My association with Indian Classical Music has contributed immensely towards my self-discipline, presence of mind and concentration. I have performed nearly 50 Vocal Concerts. Despite these commitments, I have been maintaining my academic standards and I have mostly been a high scorer. I should mention that I learned to prioritise, manage time and work under pressure from these exercises. I also got the opportunity to record two music album covers with Radio Mirchi and My FM which are uploaded on Youtube.
Legal studies are still only a backup option for quite a lot of students. What motivated you to choose law as a career?
I have always been inclined towards the purpose the law serves, i.e. justice and hence was forced by myself to study law. Not denying the requirement of an observant and analytical approach which the profession mandates for a person to have, I strongly believe myself possessing the same to fair extent and hence most suitable for the profession. Also, since the profession requires hard work and I have no hesitation in so, I thought it to be the profession made for me.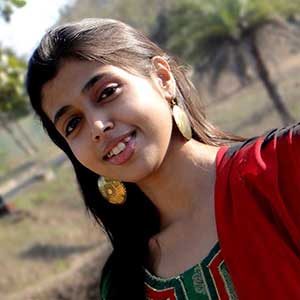 As a law student which activities did you participate in? Did you have any guidance on how to go about your academics, co-curricular activities and internships?
Every moment spent in law school was a long chapter added to the personal history of happiness, joy, anguish and secret sorrows. I loved each day of this journey. I loved the place and the people for what they made of me. I fought my insecurities and struggled for my identity. Law school was not about academic record hopping from grades to grades. Although it took a while to realise that the little revolutionaries in our heart were always restless. We too were restless till we put across our ideas, created some noise and drew attention to what matters the most. There were zillion lectures that I deliberately lived through.  Each mile in this journey transformed me beyond what anyone could have ever imagined. That was the Law School for me.
To be specific about what I did –
Got my Paper published in the national and International Law Journal.
Got the brilliant opportunity to intern with the legends like the revered Mr. Ram Jethmalani, Hon'ble Justice Dipak Mishra, Judge Supreme Court of India, Mohan Parasaran, Revered Solicitor General of India. I also tried my internships with the trial court and the District Consumer Forum, which gave a much experience about drafting in the lower courts. I also got the opportunity to intern twice with the litigation Department of AMSS.
I am associated with Esteem Youth Foundation, which is involved in organising regular programmes to encourage youth like the Yuvashaktikaran programme, The Changemakers Confluence and many other symposiums.
I did many Certification Courses to boost up my CV. These were on various areas of law covering Human Rights, IPR, Consumer Rights and also Business Laws.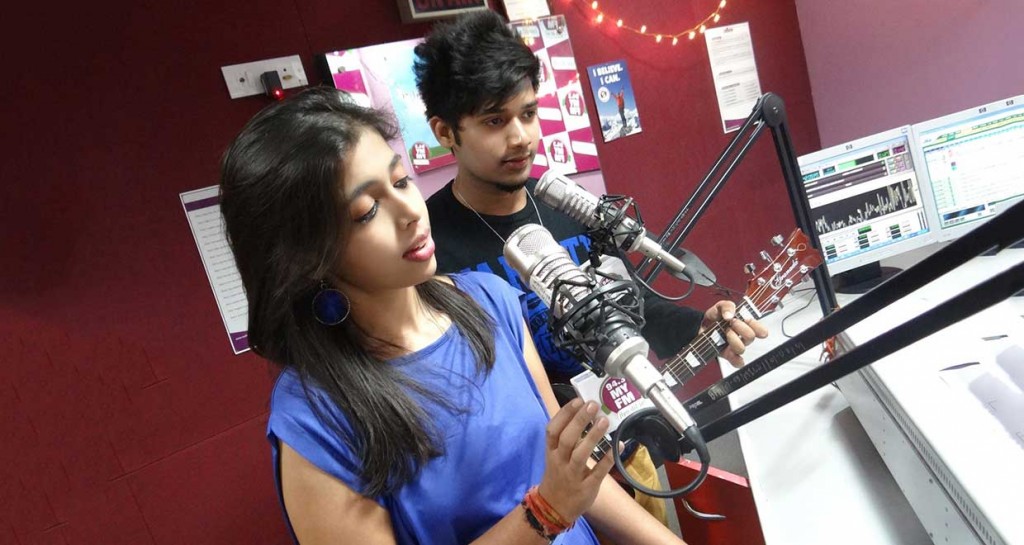 What do you feel about the perception that students of certain 'elite' NLU's have a much easier time in kick-starting their career as compared to law students from other colleges? Is this true at all?
Well, I think that at the end of the day, it is one's determined effort that matters. Make your effort count for something. Keep going and don't slow down until you're well past the goal. If a student is determined from the very first year of law school to do something great and he/she moves forward towards his goal then I don't think there is a huge difference between a student graduating from a traditional University or an NLU.
My advice to the students from traditional universities is:-
To focus on good internships and to do additional course as only studying law and getting a degree is not going to be enough.
Make the most out of time. Try and do whatever you can by the end of fourth year to be well placed.
What were your reasons for taking up so many certificate courses?
(Tanvi did a couple of Certification Courses on Consumer Rights, Human Rights, Course on Law and the Entrepreneur and also attended a Summer Course organized by The Indian Society for International Law.)
These courses help a student to develop valuable personal and professional skills. The Certification Courses are designed to give junior law students an understanding of the major areas in law, so that they can get a head start in their future careers in corporate law by excelling at their internships and interviews and gaining an understanding of real-world legal practice. I did most the courses to boost up my CV and to get detailed knowledge about the subject matter.
You have published legal articles in multiple journals when in law school. Do you feel this activity just contributes to building a polished CV or has relevance beyond that?
There is nothing more important in the practice of law than your ability to put together quality written work. It is important not only for boosting up your CV but also increasing your knowledge in a particular area. Researching skills are incredibly important throughout one's legal career.
Firstly, researching skills prove to be a great asset during one's internships and plays a pivotal role in getting a call back.
Secondly, you get to keep yourself updated of legal aspects of contemporary issues as most of the research papers are on the contemporary issues.
Thirdly, publication plays the most important role if one desires to go abroad for his LLM. Most applications for the masters are successful on the basis of the quality of research work he/she did.
Editing, writing and presenting papers instilled a great amount of confidence in me and improved my research and speaking skills which are very important for any and every law student. I still remember the joy I had when I presented my first paper at the auspicious occasion of completion of 25 Years of Consumer Protection Act at National Law School, Bangalore.
Our readers would be quite curious to know how you went about securing your law school internships.
(Tanvi's internships at law school have all been at different places like AMSS, Chamber of Ram Jethmalani, two Judicial Internships, M.P. State Consumer Dispute Redressal Forum, Directorate of Women and Child Development of Madhya Pradesh and JurisConsultus, a Law firm in Bhopal.)
I have always applied for my internships well in advance and followed up regularly. It's also important to keep your CV updated. If a student from the very beginning is interested in Corporate then he must try and intern with the top notch firms. One must also try for an extension and a call back internship. For a call back one must be particular about finer details like formatting, good presentation etc. These are things which can set you apart from the other interns. Diligence as well as intelligence plays the most important role in getting a call back internship. Deliver work on time and once you're done you should be able to go and brief the person who allocated the work to you in the best manner. My heart was set at Amarchand from the very beginning. I realised that rather than get more 'names' on my CV, I intern at the same place again, because that allowed me to get better work, and learn a lot more, as then they trust your capabilities.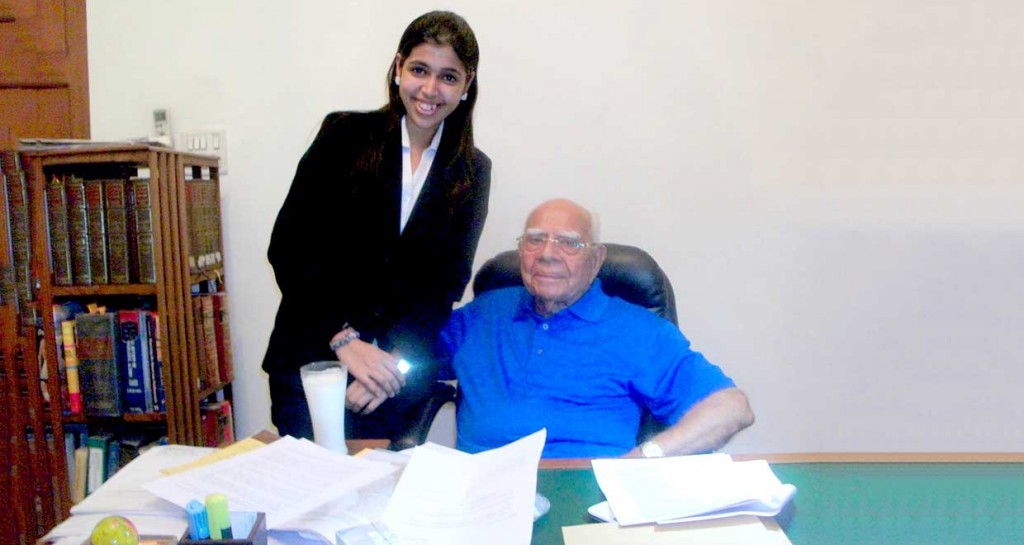 How did you go about securing your internship at the Chamber of Shri Ram Jethmalani? What was the nature of your work at Jethmalani's chamber?
I applied at the Chambers of Mr. Ram Jethmalani well in advance by the regular process by sending my Resume as well as my covering letter to his email address. I found myself introduced to a new world of law – better than one I romanticized and more dominant than what I read about in college – when I got the brilliant opportunity to intern under the Legend of Indian Bar, Mr. Ram Jethmalani. His words are constant source of inspiration to me. He always praise that "success comes with lots of hard work and knowledge" that inspires me to work hard and achieve my goal. Ram sir's way of reading each case, questions asked by him in the conferences amazed me every time. At the age of 92 he is more active than anyone else in his office. Hearing Ram sir taking cross-examination was an enriching experience. I can still not forget the fear on the face of the witness being cross-examined by the undoubted champion of cross-examination.
Share your experience working with Justice Dipak Mishra, and also with the 'Solicitor General of India Mr. Mohan Parasaran. What kind of work did they assign you during your internship?
When you work under a judge of apex court, you feel distinguished from others. Sitting with His Lordship was quite an experience. You have to go through cases and make a detailed analysis on each law interpreting it with your assumptions and comparing with the present law. The work culture was too strict as it was the decorum of the court which was to be maintained. His Lordship is very friendly and down to earth. As he is a well-wisher and also a regular visitor to our University, we had a lot of time talking over many different issues. Office staffs were also very cooperative. Task was allotted to us by His Lordship himself or by his personal secretary or by the permanent JCs working at the office. It basically included creating briefs about all the cases happening in Judge's court, ranging from civil, criminal, corporate, bail matters, WPs, etc.
The best part was the keen interest of His Lordship in teaching the interns about the intricacies of court procedure, court manners, judgment writing and delivering, and clarifying the question of law, whenever and wherever we were stuck.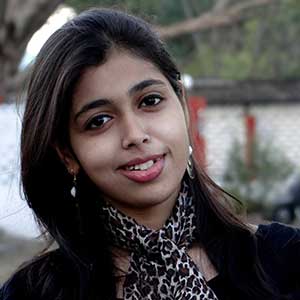 What do you have to say about the law students pursuing only law firms?
Well, one must start out with a Trial Court internship in my opinion. If you intern at a firm in the early years, it won't really be a mutually beneficial experience, that is to say that the firm might not really gain from your contribution, but it is indisputable that you will. If one is determined for corporate than he must to get an internship in the top notch firms and try for a call back. To get a call back, I'd say there is nothing like a good dose of curiosity! Don't shy away from asking the lawyer the background that they want the research in, it'll give you a deeper understanding of the way things work. If one is inclined towards judiciary then firm internships do not really matter. He can rather intern under the National Judicial Academy or try for Judicial Clerkship.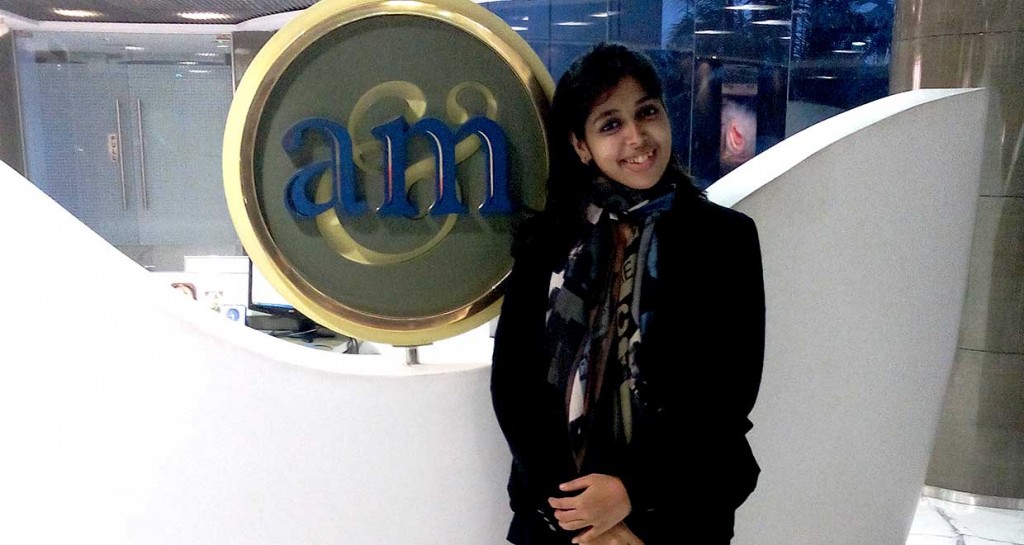 You have interned twice with the Litigation Team of Shardul Amarchand Mangaldas & Co. What do you think contributed towards your appointment for the 2nd time as an intern?
I had the finest internship experience at AMSS mostly because of the people I worked with and the quality of work I got during internship. I was constantly guided by my team, which allowed me to learn immensely.  I have interned twice in AMSS. During both of these internships, I did my assignments sincerely. I sticked to the deadlines and never hesitated to ask my team members any doubts that I had while doing the research work. Soft skills are very important. In my second internship, I prepared a corporate law PowerPoint presentation. In AMSS, the presentation holds a lot of weightage when it comes to recruitment. Therefore, it's important to prepare it with diligently. I primarily worked on Corporate Frauds and Buy back of Shares. I also had to submit a detailed report on the various corporate law scandals. For the interview stage, I brushed up my CV and basic concepts of corporate law, contracts etc.
Did you plan your internships throughout law school did it happen just by chance? How relevant did you find your law school education with the kind of work you were required to do at law firms?
I was initially inclined towards judiciary. I have been preparing for the Judicial Services from the very first year. The pattern of teaching followed by my college is truly made for judiciary. But, destiny played its role at this place. During my first Supreme Court internship with the Revered Solicitor General of India, I was introduced to a new world of law. Internship under Ram Sir was again an unforgettable experience. Finally and most crucially my internship experience at AMSS changed my mindset and I was very much influenced to work with the brilliant legal minds around. I was looking for varied and challenging work and AMSS provides the best platform to experience the cream of legal work in the country.
In this journey, I would especially thank SuperLawyer for sharing the profiles of brilliant law students, who have always encouraged me to work hard and instilled the much required confidence in me that I am no less than an NLU student. This had immensely helped me to secure some brilliant internships and prepare for interview.
Did you learn any skills while interning? What are these skills and how did you acquire them?
I learned to be focused. I always submitted my work before deadline and this helped me to manage and priorities, time and work. I can assure myself at this moment that joining the firm will grant me contentment in every sense meaning thereby, work culture and experience, exposure, as well as financial security.
You have also secured a job offer from SAM & Co. Tell us how did your recruitment happen?
It was a long recruitment process. It started with the questionnaire that I was required to fill up followed by a Legal problem on Arbitration on which I had to give my Legal opinion. After few days I was called for Interview Rounds which started with a Group Discussion, followed by Technical Interview. And the guys who were shortlisted in the technical rounds had to give a final interview that is HR Interview. For the interview, you should not miss out on reading up even a single topic which you have mentioned in your CV. You should also be able to readily answer any question regarding the field of law you would like to specialize in, which should be supported by your CV (you should have written papers/articles or participated in moot courts/conference relating to that field of law). These would significantly help you in preparing for an interview.
Did you have to undergo an interview before securing your recruitment at SAM & Co.? Any tips on how one should go about framing a C.V. and prepare for an interview?
Honestly, one mustn't frame their opinion about interviews based on what others tell them. The reason is that every interview is unique. However, be thorough with your CV, and basics of corporate law, contracts, property law, banking etc. Customize your CV according to the firm/company/lawyer you are applying for, and stress on those parts of your work experience which hold value for them. If your CV is heavily loaded with co-curricular activities, you can cut down on the section of extra-curricular activities in your CV. I was asked questions based on my CV, general corporate law and a couple of HR questions as well. My advice to all reading this is that there's one thing you constantly need to question- "Why me". Why should they pick you out of the hordes of applicants?
How did you manage to keep up your grades?
Sincerity and dedication are one of the most essential factors to be considered. One need not entirely focus on reading the course material. It might even be tedious at times. A rather interesting approach, which worked well for me, is to read latest judgments on the subject. I tried to make every subject interesting by adopting some different approach towards it like for example I read the comparative analysis in a tabular form of the Companies Act 1956 and Companies Act 2013, which helped me to learn and remember things in a better way. I think regular studies play a very important role in maintaining grades in college.
There is a phenomenal obsession amongst law students with maintaining a very high CGPA. How important according to you is this in securing a job?
Grades are extremely important in getting good placements. However, a number of other factors like internships, Certification Courses, Moot Experience co-curricular and extra-curricular activities also add up. Therefore, one must try to be an all-rounder rather than just focusing on grades.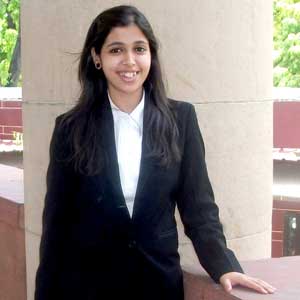 What should one law student aspiring for a job at top law firms do? How would you recommend they prepare in their last 2 years at law school?
From the very beginning a student must be very well focused. He must to the additional Courses, do some brilliant internships and MAKE THE BEST OUT OF TIME. He must have an excellent CV by the end of fourth year in order to get a job at a top Law Firm. There is no substitute to hard work. A student must know the right websites to keep him updated and I think everyone will have the right concoction. Try everything that you possibly can, in these five years – participate in competitions, write research papers, volunteer for events, go for fests, and try bring out the real you at the end of this law school journey.
Lastly, what would be your message to our readers?
"To be able to work with devotion at something one likes can be the greatest and most enduring source of human happiness.", said Justice M.C. Chagla,
You must make the most out of your vacations. Intern with a lawyer/firm whenever you get an opportunity to do so, for you will learn the practical aspects of what you read in law school, which will give you an edge over others.
Strive to have an all round CV. Intern with different courts, companies, law firms and do it early so that when you make a final decision, you are sure about it. Represent your university in at least one moot, be part of at least one committee for 2 years, present at least one paper at a conference and have at least one publication. Also, manage your time wisely and do take out time for your hobbies/sports, so that you enjoy your time while in law school.