This interview has been published by Priyanka Karwa and The SuperLawyer Team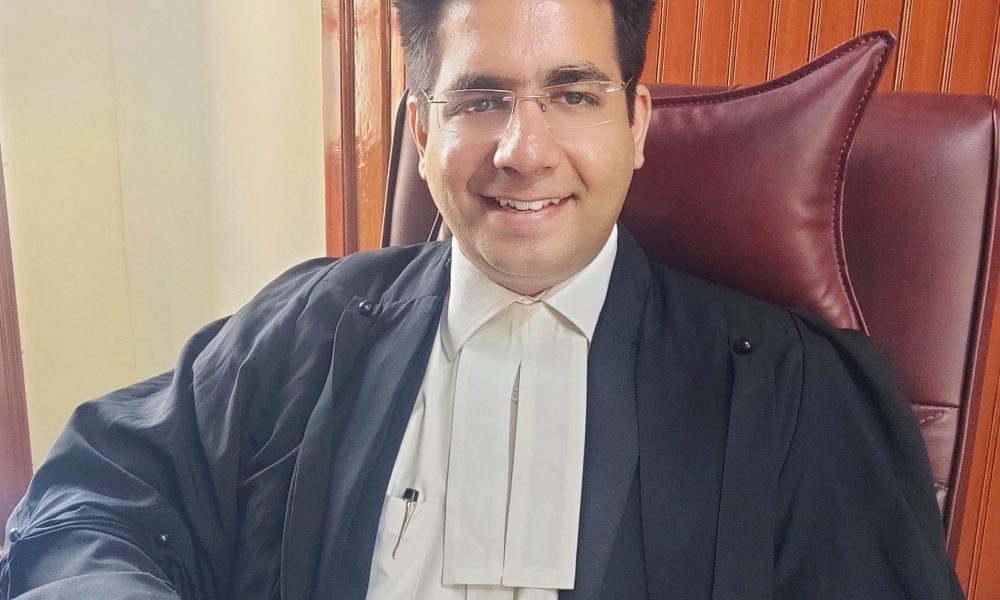 Sir, please tell us how did you get interested in pursuing law as a career?
I was always passionate about co-curricular activities during my school time. I pursued my primary and secondary education from Delhi Public School, Mathura Road where I got the opportunity to serve as the Head Boy in Junior Wing (2000-2001) as well as Senior Wing (2007-2008). Being an avid debater, I always had a knack for formulating arguments and envisioned myself as a litigating counsel. While my interest in public speaking was one of the aspects that pushed me towards studying law, the role of a lawyer as a social engineer fortified my decision of pursuing law as a career.
Could you tell us more about your experience as a Law Researcher with Justice Hima Kohli at the Delhi High Court? What was it like to prepare briefing notes for the Hon'ble Judge on fresh matters and research on challenging legal propositions?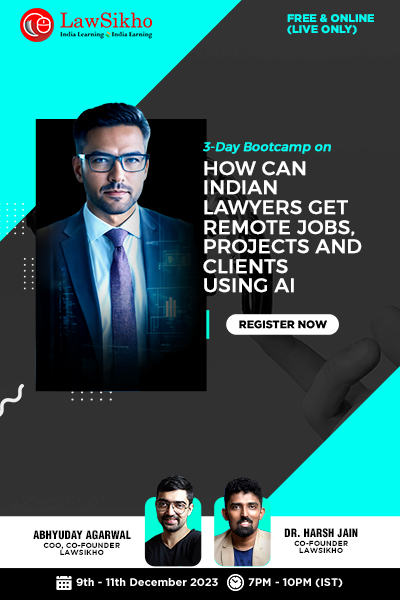 I started my career in law as a Law Researcher with Justice Hima Kohli at Delhi High Court (now Judge, Supreme Court of India). It was an enriching experience to prepare briefing notes for the Hon'ble Judge on fresh matters. This helped me learn the art of reading a brief and summarizing the fulcrum of the dispute with ready reference to the relevant annexures. The experience also taught me the skills of researching on challenging legal propositions. Clerkship acted as an excellent stepping stone in my career as it offered a brilliant opportunity to observe contentious hearings and heated arguments to learn court craft and articulation.
What motivated you to gain more exposure in high stake matters by joining J Sagar Associates ("JSA")?
The following two aspects motivated me to join a good law firm – (i) quality of pleadings filed by Tier – I law firms; and (ii) exposure of briefing and assisting variety of senior counsel.
While preparing briefing notes during my clerkship, I realised the importance of pleadings which is the first element of a case that a judge peruses even before considering arguments. I could easily differentiate between the standard of pleadings drafted by reputed law firms involved in high stake matters as compared to other run of the mill matters. Also, I was always intrigued by the arguments presented by good senior counsel who were usually engaged in high stake matters. I realised that working with a law firm would provide me exposure as I would get opportunity to assist a variety of senior counsel who are experts in their respective fields of law.
What did you learn during your time at JSA and how did it help shape your career as a lawyer?
My stint at JSA taught me discipline, grit and perseverance. Turning around deliverables with rigorous deadlines prepared me for bringing out the best even under pressure. Associating with international clients further enhanced my personality and helped me transform into a mature professional. Furthermore, the exposure of appearing in different courts across the country helped me gain confidence to establish my independent practice.
What inspired you to establish your independent practice, and what have been some of the most rewarding experiences so far?
I have always been passionate about addressing arguments in Court. After a point of time, felt I was becoming too comfortable and complacent with my job at the law firm. I was striving for more opportunities to argue. The freedom to argue your own matters inspired me to establish my practice. One of the most rewarding experience is the satisfaction I see on my clients' faces after they see me perform in Court. Recently, after achieving a favourable outcome for one of the legal aid beneficiaries, I was invited by him to visit his house and meet his family so that I could meet and inspire his children. Such instances augment my trust in the legal profession and remind me that I am on the right track.
Could you share more about your role as an Assistant Advocate General of the State of Haryana in the Supreme Court of India?
As an Assistant Advocate General of a state, one is required to represent the concerned State in matters that are marked to the officer. The officer is expected to be well acquainted with both civil and criminal law as the officer can be asked to represent the State in any matter where the concerned State has been impleaded. The officer is required to coordinate with the concerned department of the State Government to seek instructions and assist the Court. My responsibilities as an Assistant Advocate General included arguing matters before the Supreme Court and drafting Special Leave Petitions and counter affidavits.
What are some of the most challenging cases you have handled in your practice, and how did you approach them?
Each brief has its own challenges. Sometimes, a case may be straightforward but the Bench may be non-receptive. On other occasions, the opposite counsel may create unexpected hurdles in a matter which is otherwise not complicated.
Some of the challenging cases that I have handled include the landmark decision of Maharashtra Seemless Limited v Padmanabhan Venkatesh & Ors., reported as (2020) 11 SCC 467. I also appeared before Supreme Court in a landmark matter titled Aruna Oswal v Pankaj Oswal & Ors., reported as (2020) 8 SCC 79 involving interpretation of law of nomination under Companies Act, 2013 vis-à-vis law of intestate succession.
I have also represented a person with benchmark disability in a service matter before the Delhi High Court and Central Administrative Tribunal. I argued for securing his preferred post on the principles of non-discrimination and reasonable accommodation enshrined in the Rights of Person with Disabilities Act, 2016.
My Approach
Prepare a narrative, storyline of the matter and plug loopholes, if any.
Become the Devil's Advocate and identify all ostensible arguments of the opposite side.
Present the matter before the Judge with a simple and logical approach. All courts appreciate brevity.
Up to date background research on the Judge who will be hearing the matter and judge's approach in similar situations.
Understand the pulse of the Court which is very important during a hearing.
Prepare flexible strategies basis mood of the Court. Most of the urgent reliefs sought before a Court are discretionary. The art of articulation and persuasiveness to convince the Judge in passing a favorable order is the most important.
Could you talk about your experience representing various corporate, government departments, and financial institutions, and how do you balance the interests of these different clients?
You need to be versatile. Each client has a different way of dealing. Corporates expect you to be responsive so that they are updated with each development in their matter. However, government departments do not encourage too much hand holding. For me, all matters are equally important and I try to distribute my time basis the nature of the brief irrespective of the nature of client. I strictly adhere to professional ethics and do not engage in any manner in a matter where I may be conflicted.
Lastly, what advice would you give to aspiring lawyers looking to build a successful career in litigation and dispute resolution?
While pursuing a career in law, you always remain a student as there is so much to learn. One must continue learning throughout their life and accept new ideas. I urge the budding lawyers to have a clear vision and plan their actions accordingly. There is no substitute to hard work and no shortcut to success.
In my view, the skills and qualities which a lawyer must possess to excel in his career can be derived from the word "Success" itself :-
S – Steadiness (balanced approach and focus)
U – Unbridled hard-work
C – Confidence
C – Command over language
E – Eagerness to learn more
S – Sincerity
S – Socially active
Get in touch with Raghav Sabharwal-